The Fate of Coworking Spaces Post-Pandemic
The future of work may not be at the office, but it may not be in our homes, either.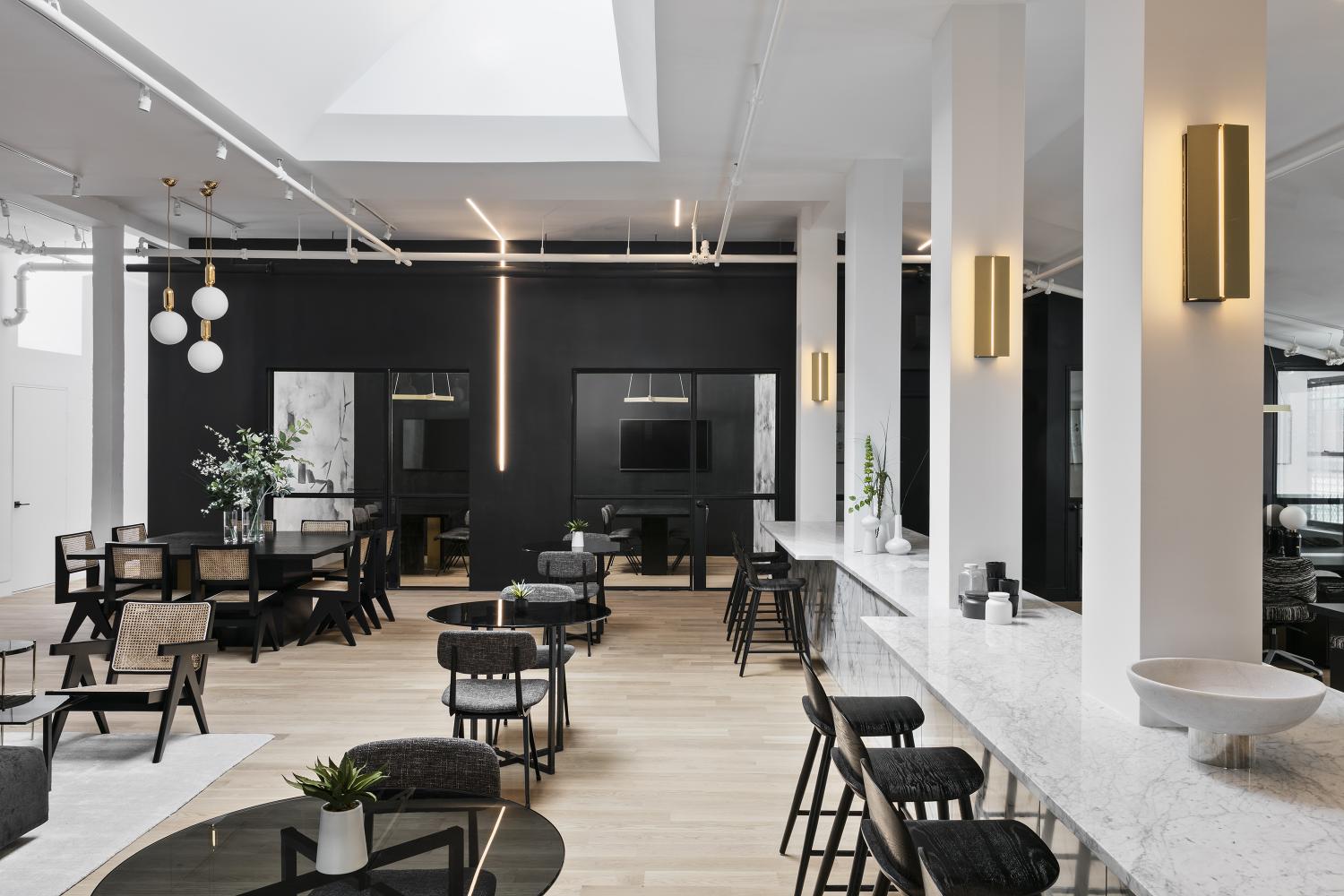 As 2021 grinds on and the world crawls back to "normal," our work lives are at the crossroads of a new phase of disruption. With restrictions lifting, businesses and offices are reopening.
Reactions are mixed: in one corner are the office workers and professionals eager to hang on to the new lifestyle benefits the crisis has brought. In the other are managers, executives, and employers unwilling to accept never seeing their teams in person again. Caught in the middle are many workers who need collaboration and face time to do their best work but are unenthusiastic about returning to a traditional workplace arrangement.
Over the past few months, I've felt this in my own professional life. Working from home perpetually made me feel uninspired. I welcomed having fewer interruptions and cutting out my commute. At the same time, I became convinced that creative work doesn't happen on Zoom. I gained back almost two hours each day, which I used to run, cook, and tend a garden that sustained many of my needs throughout the summer of 2020. Yet it seemed that those benefits came at the cost of no longer finding work meaningful. Would a different arrangement provide the best of both worlds?
Perhaps one key to this impasse is with one of the underdogs of the pandemic: the coworking space. For a while, it seemed no business model would be worse off from 2020's flight from the office.
As everyone ran to the hills, the amenity-filled spaces that exerted such a pull on millennial knowledge workers suddenly became anathema. They were just as empty as any other office, except worse: with no one tied to long-term leases, they were just bleeding cash with no reprieve in sight.
We're turning a corner, though, and I suspect many workers share my feelings about indefinite WFH: it's not sustainable. Zoom is exhausting. No one does their best work in their kitchen, and being inside all day isn't healthy.
Slowly, the living-room-esque spaces of the coworking world are beginning to regain their appeal. For one thing, they allow you to get out of the house, if only occasionally. If collaboration is needed, they are more effective than a typical office.
In his recent article "What If Remote Work Didn't Mean Working From Home," author Cal Newport argues for a third way, which is to find a place to do your hard thinking, concentrate, and be productive that is neither a centralized office nor your kitchen table.
I find this idea extremely relatable, and I think many others will too. In addition to their amenities, coworking spaces offer a solution to the worker who's done with endless commuting. A Chicago-based startup, Deskpass, is creating a network of coworking spaces in cities around the world. Its bet is that rather than providing a service to freelancers and independent workers, companies could offer their employees the option to work from wherever, on an as-needed basis.
"Fundamentally, we all look for different attributes that make up our ''perfect work environment." Working from home might be great for you if you have a designated office, but what about your colleague that has kids running around or a noisy roommate or a distracting messy environment? Consistently working from one place and one place only begins to feel stagnant," Deskpass co-founder and CEO Sam Rosen says.
Deskpass partners with existing coworking spaces to give its members flexible access. Instead of committing to a single space or even a chain of coworking spaces, members can commit to a broader portfolio of shared spaces. The idea is reminiscent of ClassPass, which allowed its members to sample gym memberships or group classes rather than committing to a single workout plan.
We're turning a corner, though, and I suspect many workers share my feelings about indefinite WFH: it's not sustainable.
It's an intriguing idea, especially if it takes hold amongst larger companies.
Even in Canada, where the easing of restrictions is proceeding more carefully than elsewhere, we're seeing new startups enter the coworking space. Located in Montreal's Verdun neighbourhood, Spacial is a particularly design-forward option that's betting people are ready to see each other again. Created by the architects at Ivy Studio, Spacial has perfected the homey experience of a coworking space. Housed in a historic building, the space was formerly used as a jiu-jitsu gym and a beauty salon.
It now features comfortable common areas, a café, and private office areas that can be rented daily, weekly, or monthly. The refined and futuristic palette includes iridescent sheets of zinc, pastel-coloured cabinets, and minimalist furniture, also by Ivy Studio.
The WFH "revolution" of 2020 will definitely have an impact on the future of how people work, but maybe it isn't the one most people expect. Sure, some professionals who have the possibility of working remotely may choose to do so forever, but I think the future is more of a middle ground: a place close to home but not inside the home—a space with the comforts of home but where you can meet other people. The coworking space coming back with a vengeance may just be one of the surprises of the pandemic.