Awards Season: The Race Begins
Shinan Govani on the Oscar marathon.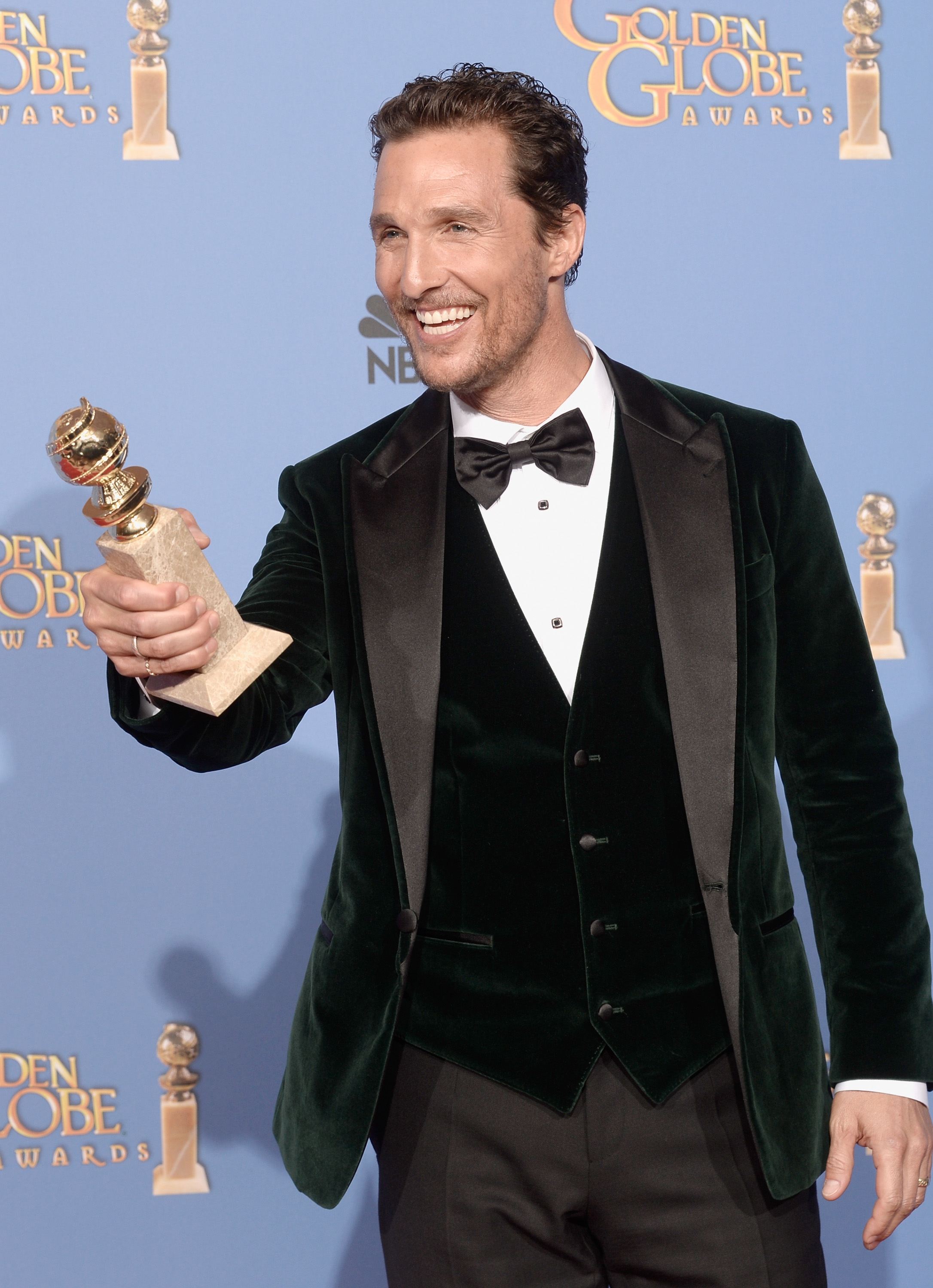 There's Tom Hanks making a beeline for Lupita Nyong'o, there to give a legend's welcome to the newcomer who has the slot of this year's belle-of-ball locked up. There's Meryl Majesty Streep taking selfies, an instance that prompts at least one giddy journalist to whip out a camera to take a selfie of the selfie. There's Bradley Cooper—finely decked in Tom Ford—telling me it took three hours in curlers every day to get his American Hustle perm just right.
The year 2014 was barely ripe when I found myself in a desert paradise where the vibe of the Rat Pack still flows, and where every year, in January, the movie awards season revs again with a gala. Though many of those I'd see at a lovely Cartier post-bash would be among those revelling at the Golden Globes precisely one weekend later, a week in showbiz, like they say in politics, is a long time. See, timetable-wise, this is the thing: the Palm Springs International Film Festival—small by any standard, but industry-significant—comes days before Oscar ballots are due from Academy members, while the Globes morph just days after. So as entertaining as the Globes are—basically, they're the Prince Harry to the Oscars' Prince William—they mean squat in terms of influencing the race.
And while I bring up the p-word—politics—it's by design. The long marathon for Oscar, with money and careers on the line, not to mention studio prestige, is actually quite analogous to the primary system in the United States, in which both national parties slowly narrow the field of their official candidates before the official campaigns even begin. Like in the political sphere, there is branding and jockeying and coalition-building. In Palm Springs, in particular—where fixers and fortune-hunters collided—it was also a chance for sure-bets like Matthew McConaughey to practice a version of a speech he's going to be doing for several more weeks (a chill-man, southern-fried routine it is) and others, like Sandra Bullock, to establish their red-carpet narrative (colour-blocking is the story she's telling this season, so far).
Beyond the formal occasions, and the awards show rigmarole, there is, behind the scenes, more subtle campaigning happening, like a luncheon that Paramount hosted at the Hotel Bel-Air in honour of Leonardo DiCaprio. Many aged academy members turned up—and they are mostly old—to see for themselves The Wolf of Wall Street. Indubitably, it's as much this calibre of arm-twisting, more than Leo's Golden Globe win the other night, that should deliver him a nomination when the actual Oscar noms descend on Thursday.
Who's hot? Who's not? Who's in, who still has work to do? All should be revealed this week. And with no definitive front-runner coming out of the Globes—American Hustle won three, but lost the Best Picture prize to 12 Years a Slave, and the telling director award to Gravity's Alfonso Cuarón—the spoils were split and the competition…well…tighter than Jared Leto's skinny jeans (who, by the way, is a lock for Best Supporting Actor). And now begins the war.
Read more Awards Season stories.
Photo: Getty Images.