Awards Season: Campaign Charades
Shinan Govani on the Oscar marathon.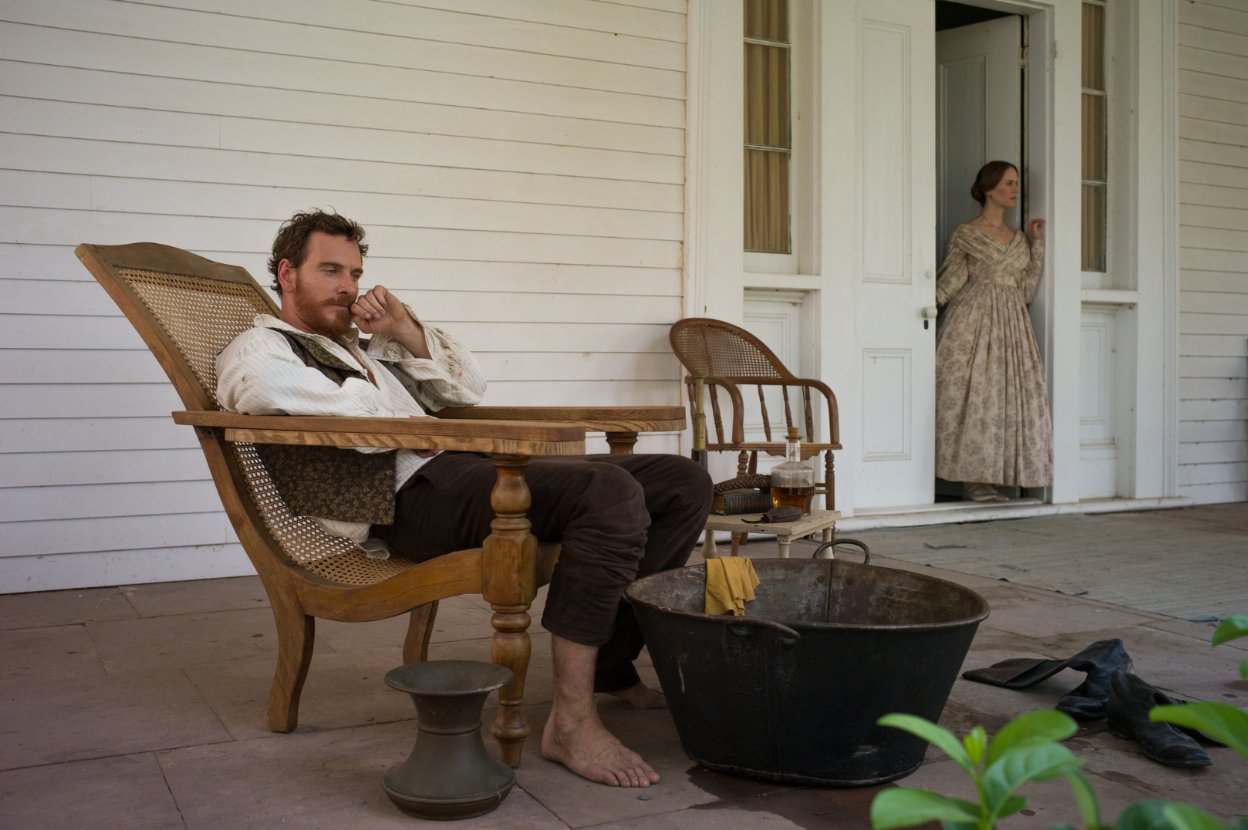 Question: Can playing hard to get ever really be an effective strategy in the road to Oscar?
As awards season slides into its penultimate phase—the British Academy of Film and Television Arts Awards (the British answer to the Academy Awards) hit Feburary 16, while final voting for Oscar concludes February 25—it's always fascinating to see who has been anything but coy on the circuit, and who has been nothing but elusive. In Category B, definitely: Best Supporting Actor nominee, Michael Fassbender.
While the leading challenger in his category, Dallas Buyers Club's Jared Leto, swooshes his shiny, long locks on every red carpet that'll have him, is front and centre at awards shows that aren't film-related (the recent Grammy Awards, for example), and even makes the odd Instagram-happy cameo at Mercedes-Benz Fashion Week in New York, as he did this past week, Fassbender has been more or less AWOL. And it's been by design.
"It's just a grind," the autonomous thespian said early on in the race. Having been through that rigmarole once before—he was out there a lot the year when he was hotly-tipped for his film, Shame, but failed to get a nomination—he had a rethink about his strategy. "I'm not a politician," Fassbender clearly laid out. "I'm an actor." The irony is, of course, this time the Academy did award win him a nomination for his villainous turn in 12 Years A Slave.
While not campaigning can be its own version of campaigning, at times—Mo'Nique famously cruised to her Best Supporting Actress win for Precious a few years ago, after blowing off all kinds of engagements and pretty much making it clear she wasn't playing the game—Fassbender, in this instance, seems to have pretty much handed the 2014 hardware to Leto. That appears to be the consensus. Though Leto is achy-wonderful in his role, campaigning is a large part of Oscar arithmetic, and a winning performance plus a winning campaign can make all the difference.
Or, as awards-watcher Joey Magidson, once summed up: "Oscar voters loved to be wooed. One can occasionally win without campaigning, but by and large the Academy wants you to want it."
The one person who lived to break rules, and did so stunningly, was the late, great Katharine Hepburn. A glorious exception to the rule, she won four Best Actress trophies in her lifetime (a record which still holds for Academy Awards per any single performer) and didn't show up to collect any of them. The moral of the story: the more evasive she was, the more they wanted her.
My favourite story about Oscar-snubbing? That would be the one about famed French New Wave director Jean-Luc Godard. In 2010, the Academy announced they would grant the auteur an honorary Oscar, and despite numerous efforts to contact him via phone, fax, e-mails, and even FedEx, he never got back to them. Then approaching 80, it is rumoured that Goddard eventually sent word through friends that he avoids flying because, well, he can't smoke on planes.
Read more Awards Season stories.
Photo: 12 Years a Slave film still by Francois Duhamel, ©2013 Fox Searchlight Pictures.