Louis Vuitton's 200 Trunks, 200 Visionaries Combines Fashion History and Contemporary Art
Bridging the past, present, and future of Louis Vuitton.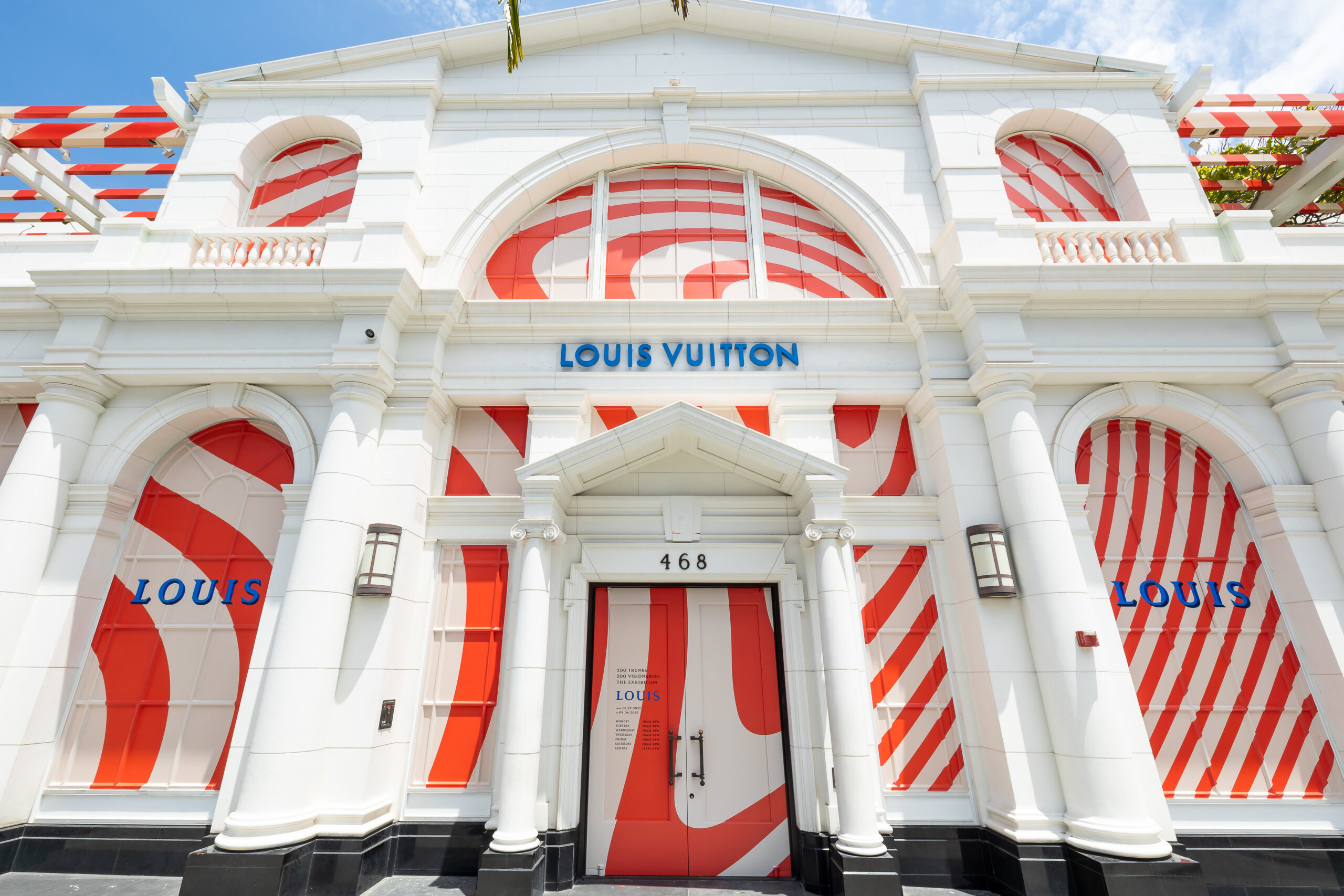 Louis Vuitton's 200 Trunks, 200 Visionaries: The Exhibition has touched down in Los Angeles. It marks a momentous date for the brand, celebrating the bicentennial of Vuitton's birth in Anchay, France, on August 4, 1821. He created his namesake company in 1854.
The exhibition pays homage to Louis Vuitton's heritage as a travel brand and luggage maker, inviting artists to reinterpret the company's most iconic trunk design. Creativity runs wild through the exhibition's trunks, some of which serve as metaphors, societal commentary, and celebrations of culture–all bridging the past, present, and future of Louis Vuitton.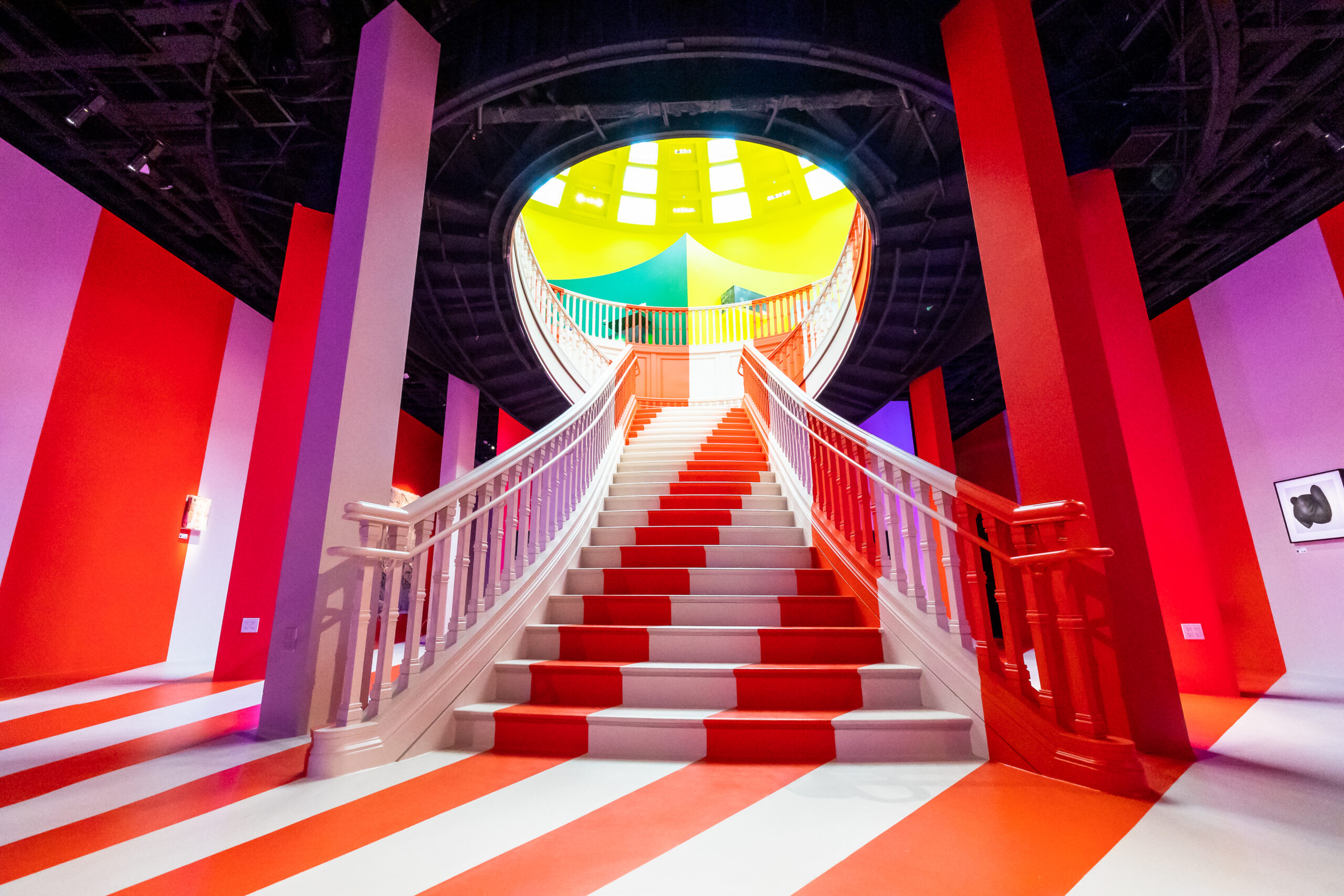 A trunk with a birthday cake theme by Lego welcomes guests at the front door of the presentation space. To the right is a blue trunk designed by the late Virgil Abloh, accented with his signature industrial accents.
The Off-White founder and former LV men's artistic director tragically passed away last year, but his presence and influence in the room are undeniable. The trailblazing designer was a shining star of the fashion world, bringing together creatives from myriad backgrounds—much like 200 Trunks, 200 Visionaries. The exhibition mirrors Abloh's philosophy with a cross-section of artists, many from outside the fashion realm. Feminist icon Gloria Steinem, multimedia artist Alex Israel, streetwear brand Supreme, makeup artist Pat McGrath, and Louis Vuitton's former creative director Marc Jacobs are a few friends of Vuitton who brought diverse interpretations and thought-provoking perspectives to the trunks.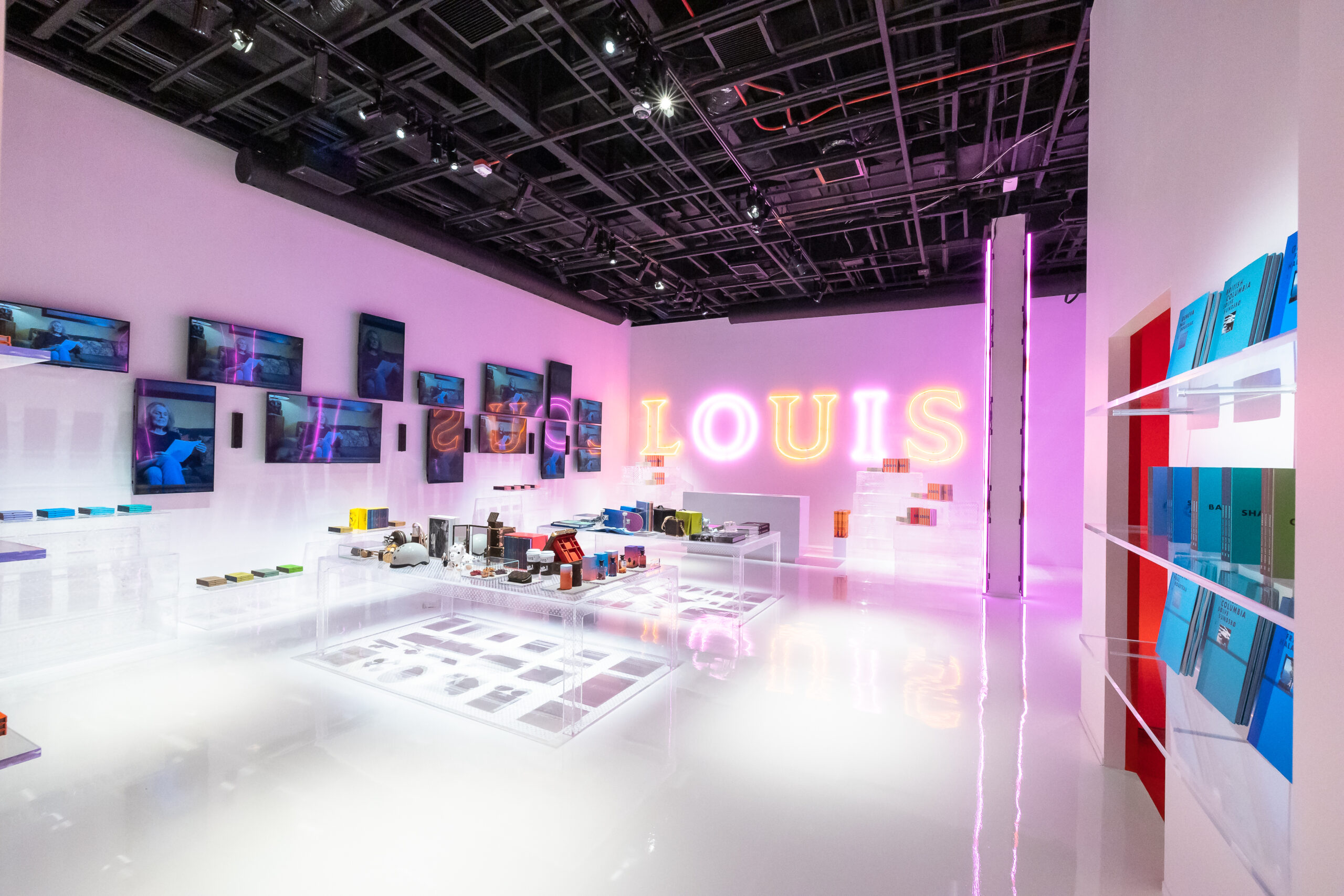 The venue is as much a star as the trunks . In LVMH's 22,250-square-foot pop-up space–which will become the company's newest Cheval Blanc Hotel–visitors explore two sprawling floors joined by a dramatic, cascading staircase leading to an atrium. A magic box room panelled with digital screens is a highlight, as is a warehouse-inspired area. Upstairs, two terrace areas offer views of surrounding Beverly Hills, while an expertly merchandised lifestyle gift shop awaits at the end.
The exhibition made its debut in Asnières-sur-Seine, France–Louis Vuitton's historic residence–before travelling to the brand's location at Singapore's Marina Bay Sands. Rodeo Drive is the exhibition's third stop and its first in North America.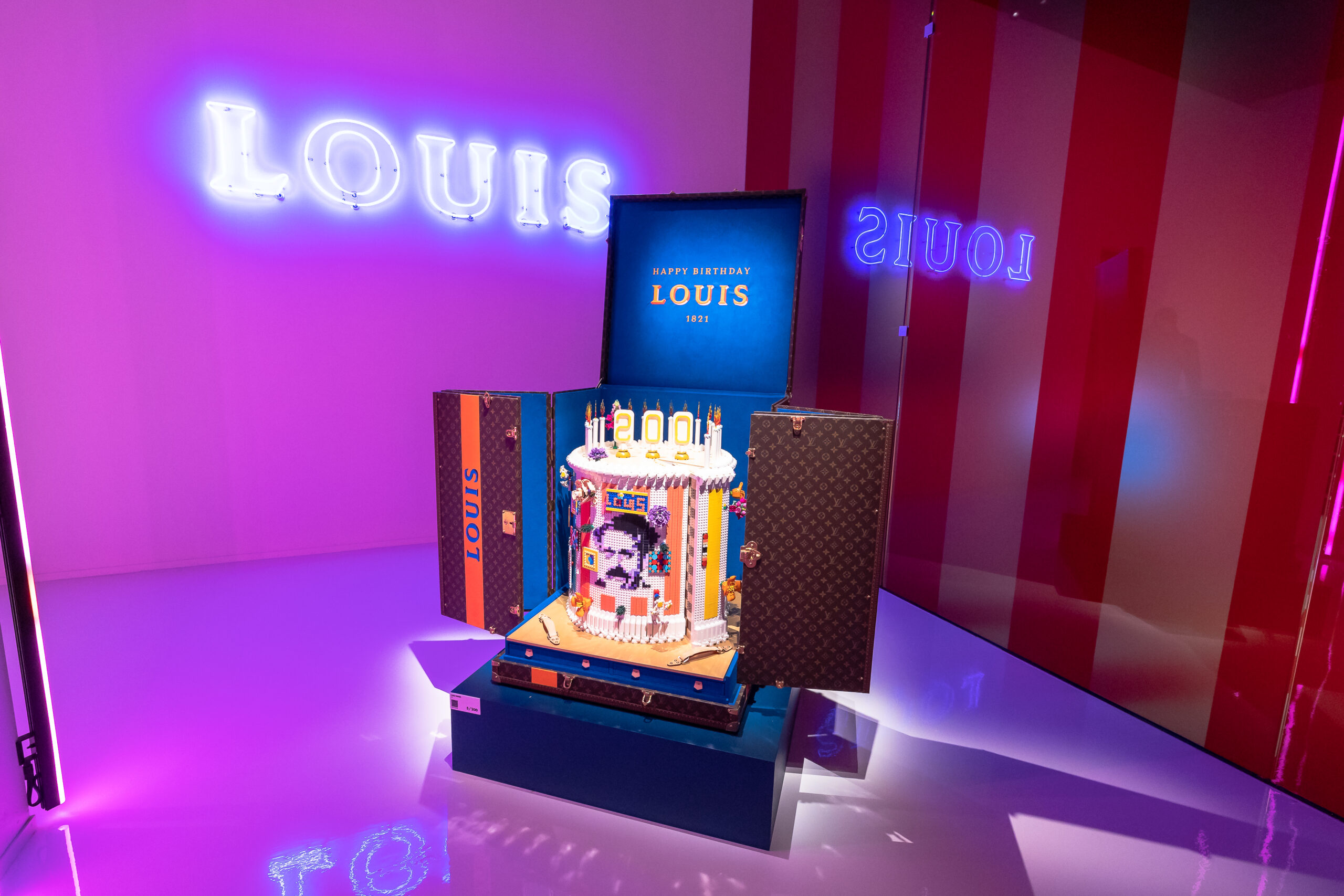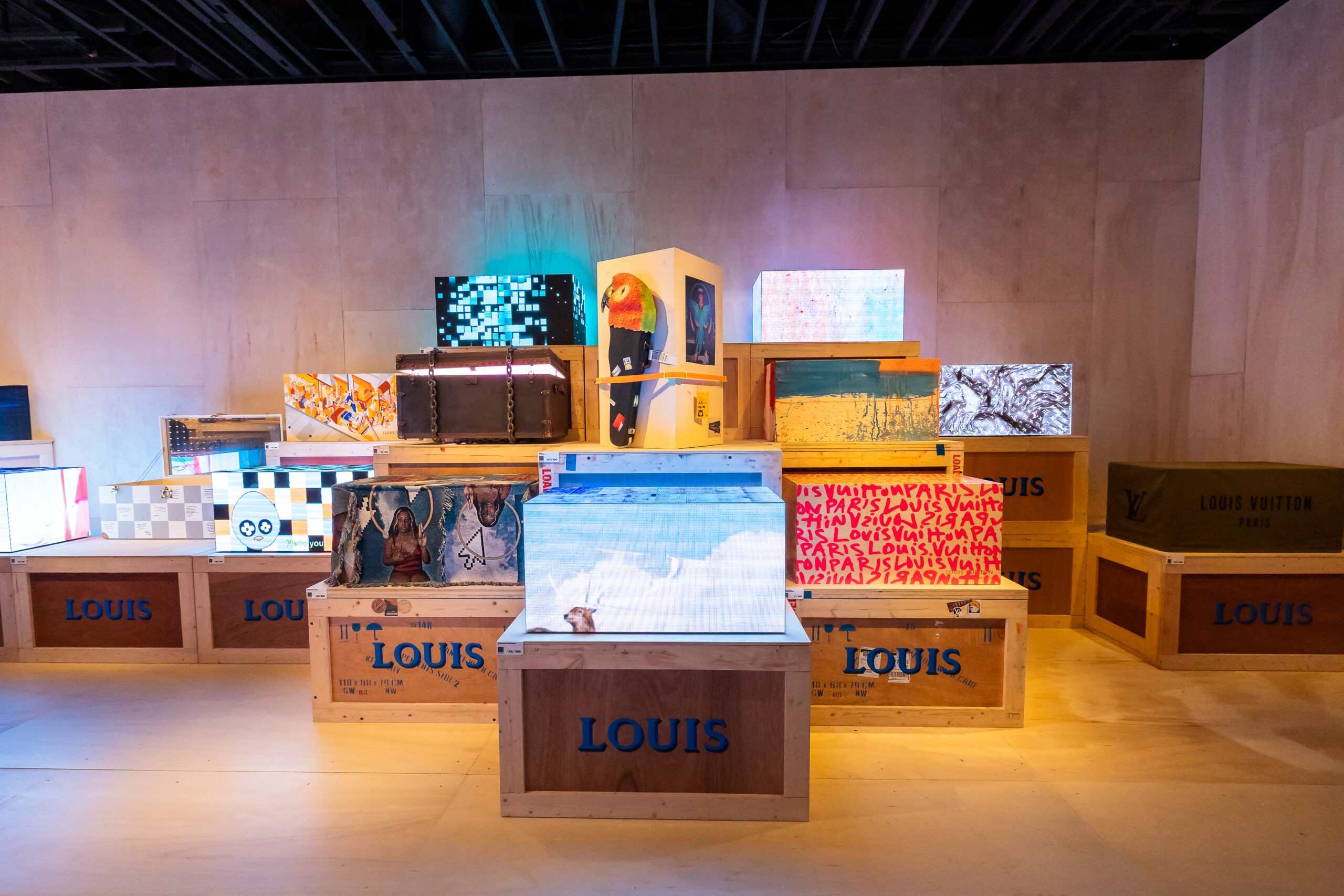 The Beverly Hills venue marks a few additions, including a dedicated space designed by Canadian-born architect Frank Gehry, now 93, on the second floor. His trunk naturally takes centre stage.
The bright and colourful balloon room by Robert Moy of the Brooklyn Balloon Company is also a fun and contemporary addition, with a rainbow of epoxy balloons sitting in the centre atop a blue-painted trunk.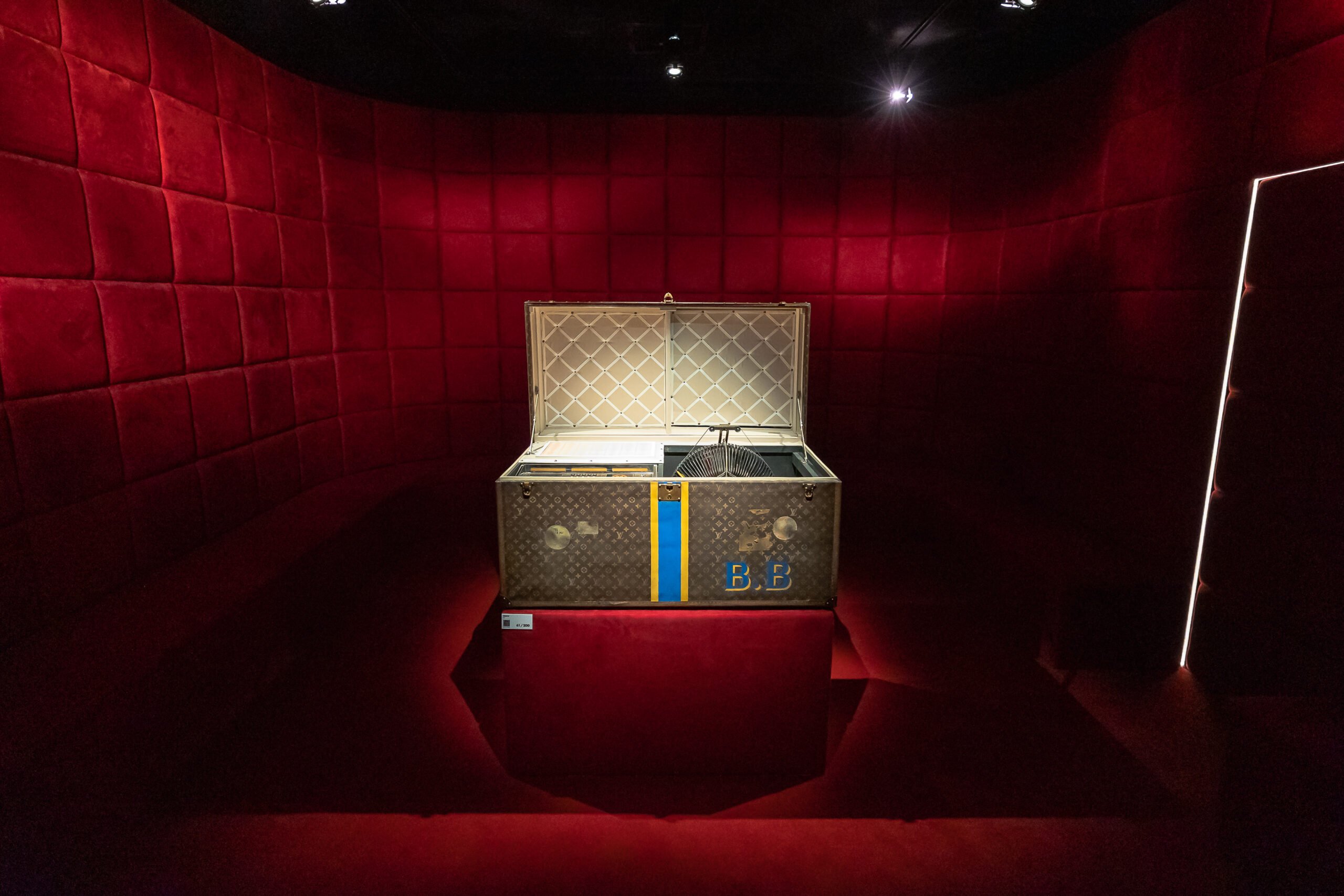 British DJ and producer Benji B has perhaps the most memorable trunk for pop culture aficionados. Housed near the end of the explorative experience, his monogrammed B.B. box was inspired by a similar vintage one his mother found at a flea market when he was a child. The recreated version is in a velvet-walled room reminiscent of a speakeasy–only with more contemporary music. His creation isn't just for show but is rather a fully functioning juke box with 200 tracks by greats like Janet Jackson, Sade, and Prince.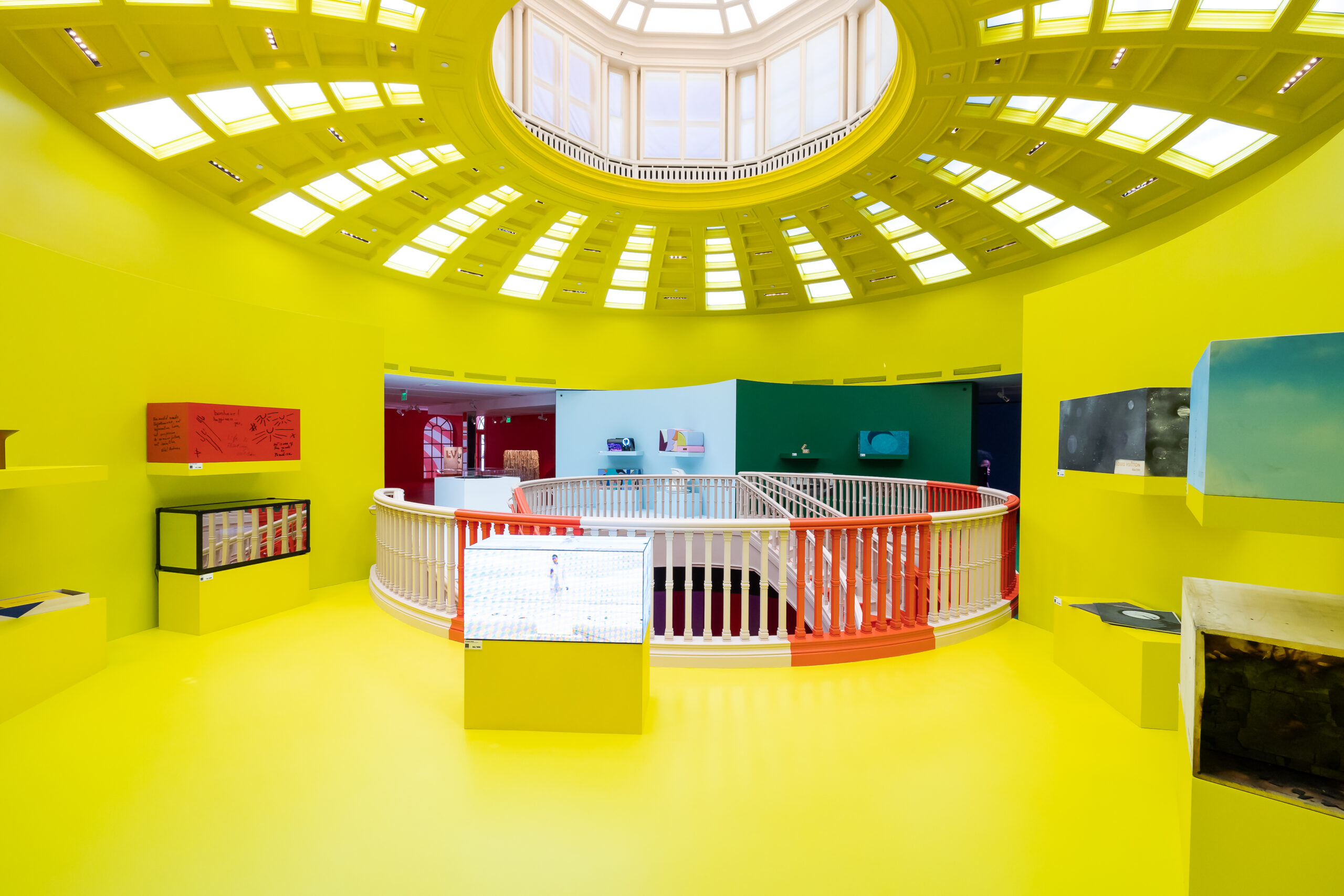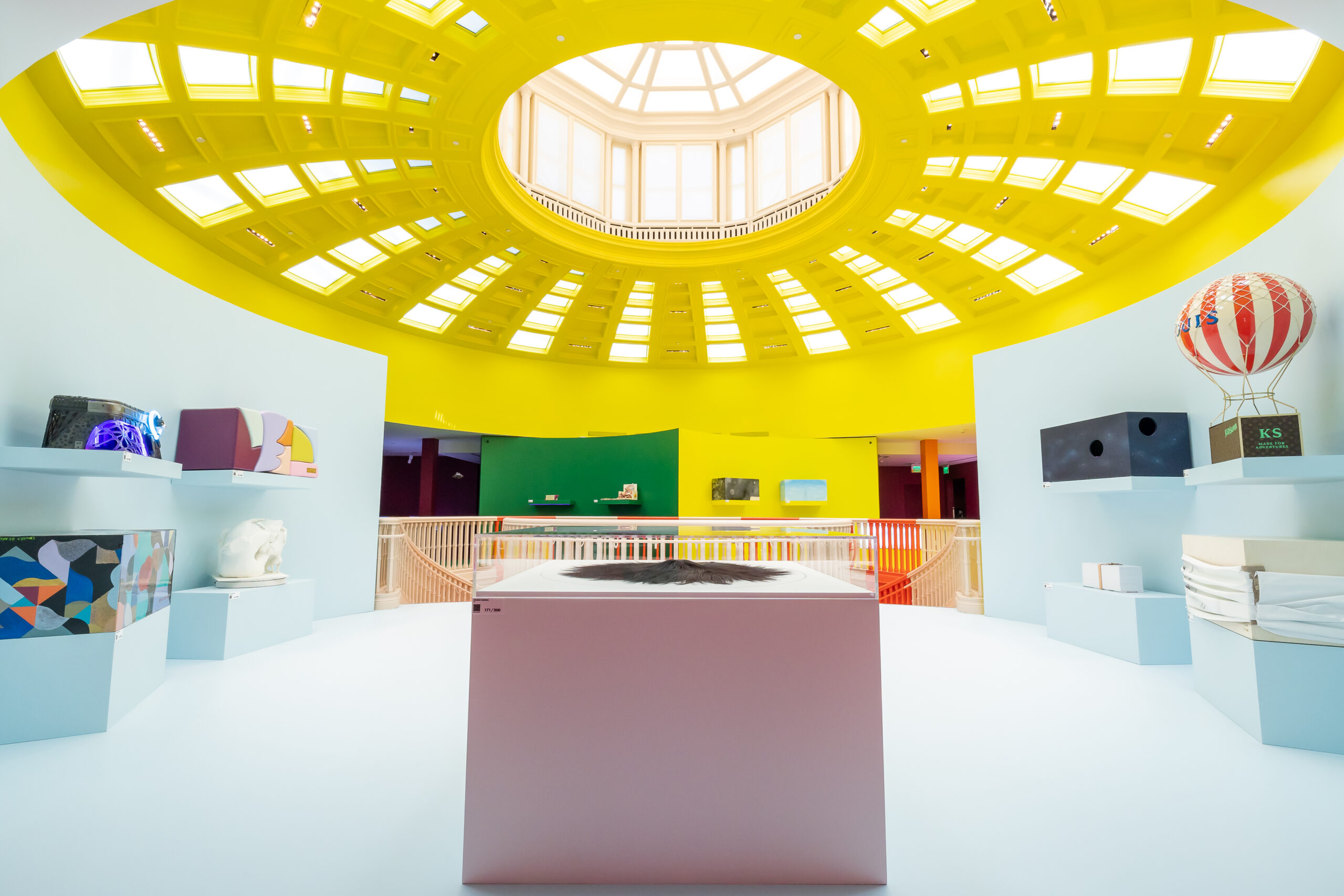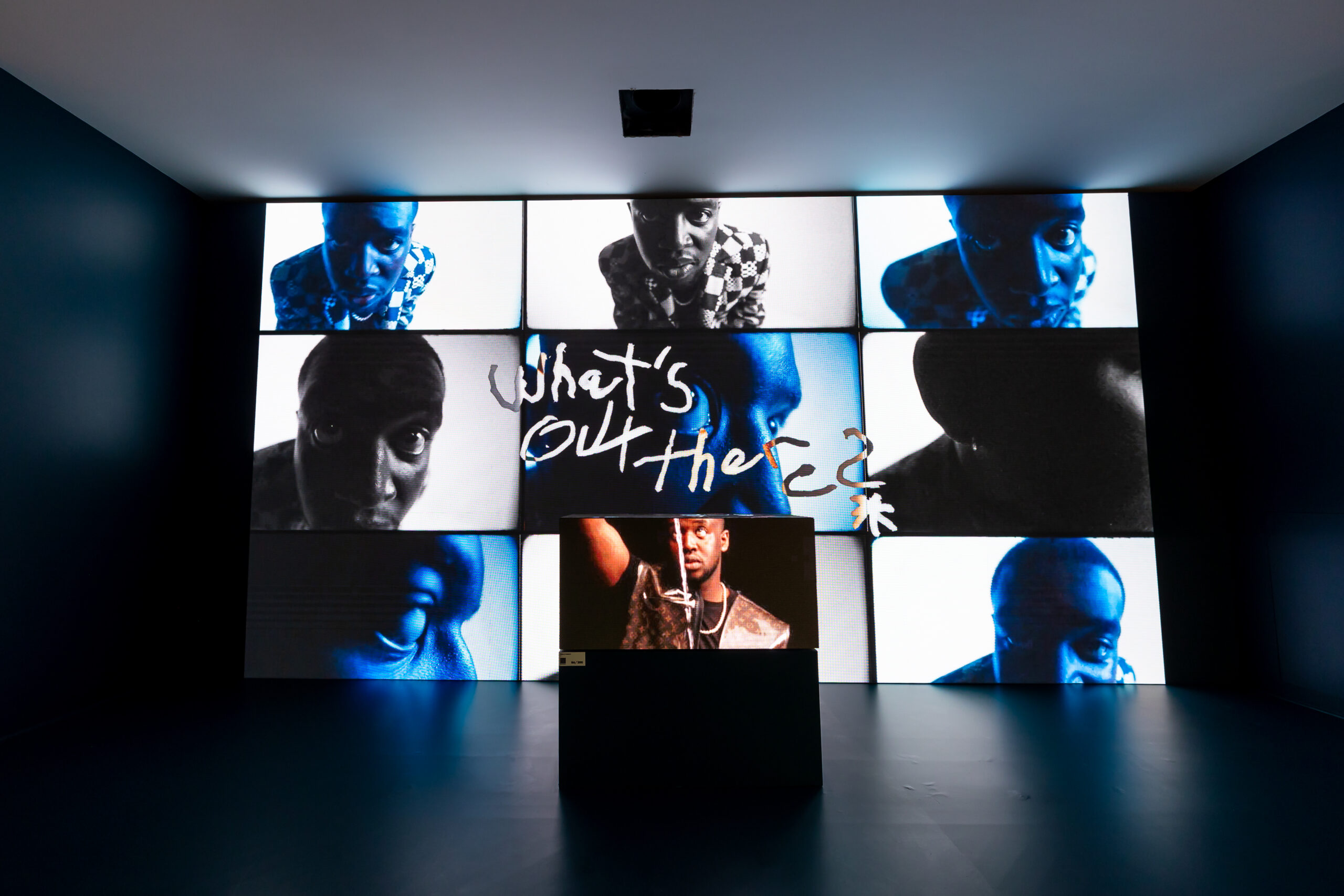 "This project has always been about creativity," Louis Vuitton's visual image director Faye McLeod said in a statement. "A real tribute to Louis's ingenuity and entrepreneurial spirit. We get to see how such a cross-section of talents answered the same brief while also taking a moment to appreciate the man himself."
Louis Vuitton's 200 Trunks, 200 Visionaries: The Exhibition is open to the public now through September 6. All the trunks will be auctioned at Sotheby's next year, with funds donated to charitable organizations supporting global youth in their artistic pursuits.