Designated for innovation.
Within Taipei's ever-changing cityscape, beauty blooms through juxtapositions. Lush gardens flank futuristic skyscrapers, craft beer bars neighbour classic teahouses, and new creative energies reinvigorate timeworn spaces. Proudly embracing the "made in Taiwan" label, the capital city's innovators are reviving traditional art forms like calligraphy and ceramics, and in the process, storied buildings are becoming creative incubators. Step inside, and you'll see the notion of wencuang (a buzzy term for the city's culture and innovation scene) in action within cafés, pop-up shops, and DIY workshops.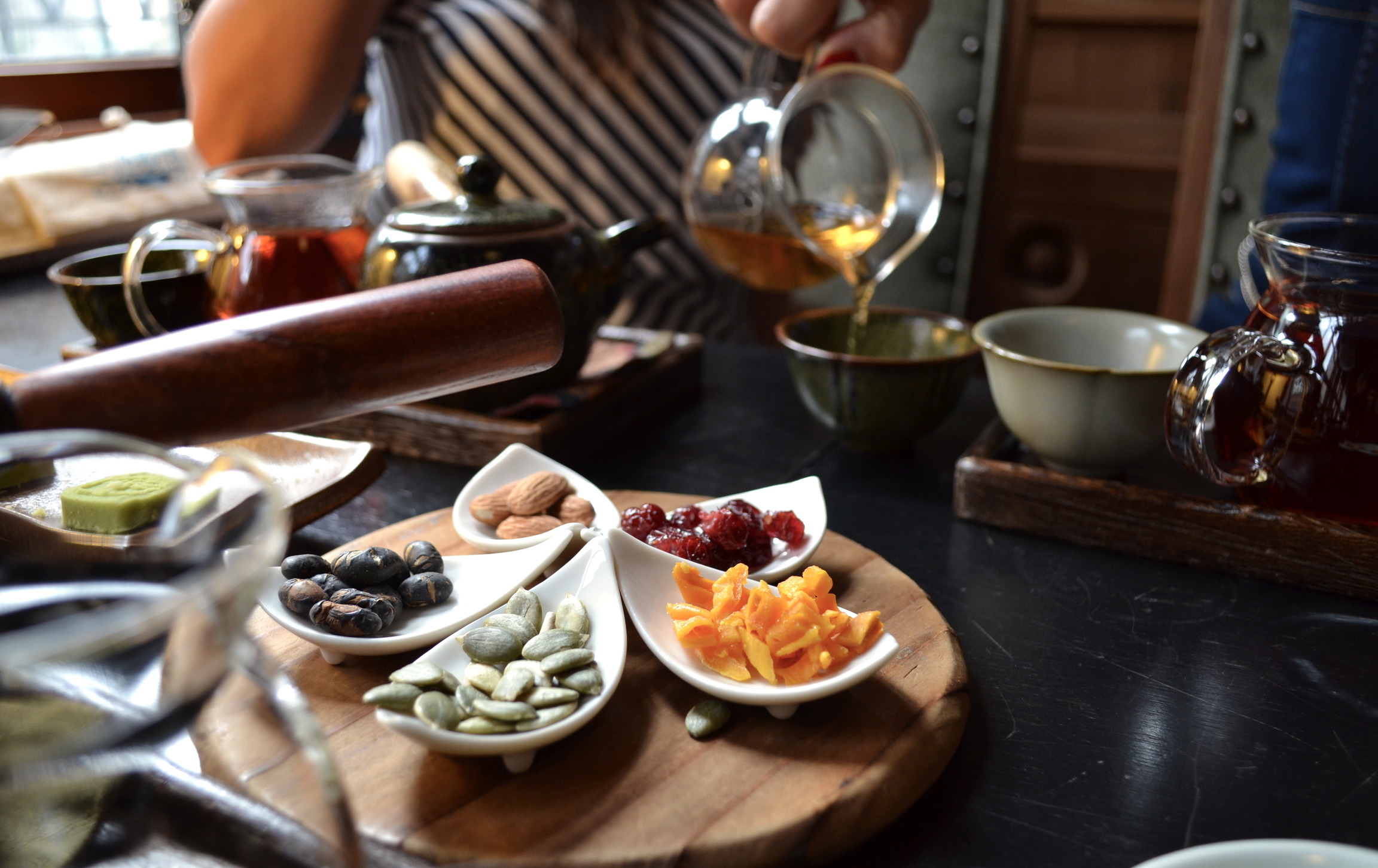 Anchoring Taipei's design scene, the Songshan Cultural and Creative Park (SCCP) is an expansive artistic village housed in a 1930s tobacco factory—a vestige of Japanese colonialism. Since opening in 2012, the park has attracted design lovers as much for its exhibitions as for the factory's early Japanese modernism architecture style.
In recent years, such industrial spaces turned innovation labs have been on the rise in Taipei. One of the first was the Huashan 1914 Creative Park, a sake factory that was later occupied by a theatre group. After some controversy and a few illegal performances, the government began converting many of these spaces into officially sanctioned hotbeds for arts and culture.
The current vibe of the Songshan Cultural and Creative Park is less provocative and somewhat more consumer-oriented than when it was founded. Walk down the long corridors and you'll likely find yourself in the Songyan Gallery. The boutique meets café specializes in Taiwanese-made products ranging from leather goods by Iclea Bag to vintage-inspired pens by Ystudio. Downstairs, 18 local brands produce their lines in the Songyan Creative Hub. International influences stream in by way of various design events, such as the Zaha Hadid Architects' Global Design Laboratory (running until October 10, 2017).
"Most of these local designers are young and talented," says SCCP's executive director Jasmine Chou. "The park is not only a place to see art exhibitions, but it's also building a sustainable industrial supply network in the neighbourhood. Creative shops, design studios, and large and small galleries have seen the commercial opportunities and have started to surround the park."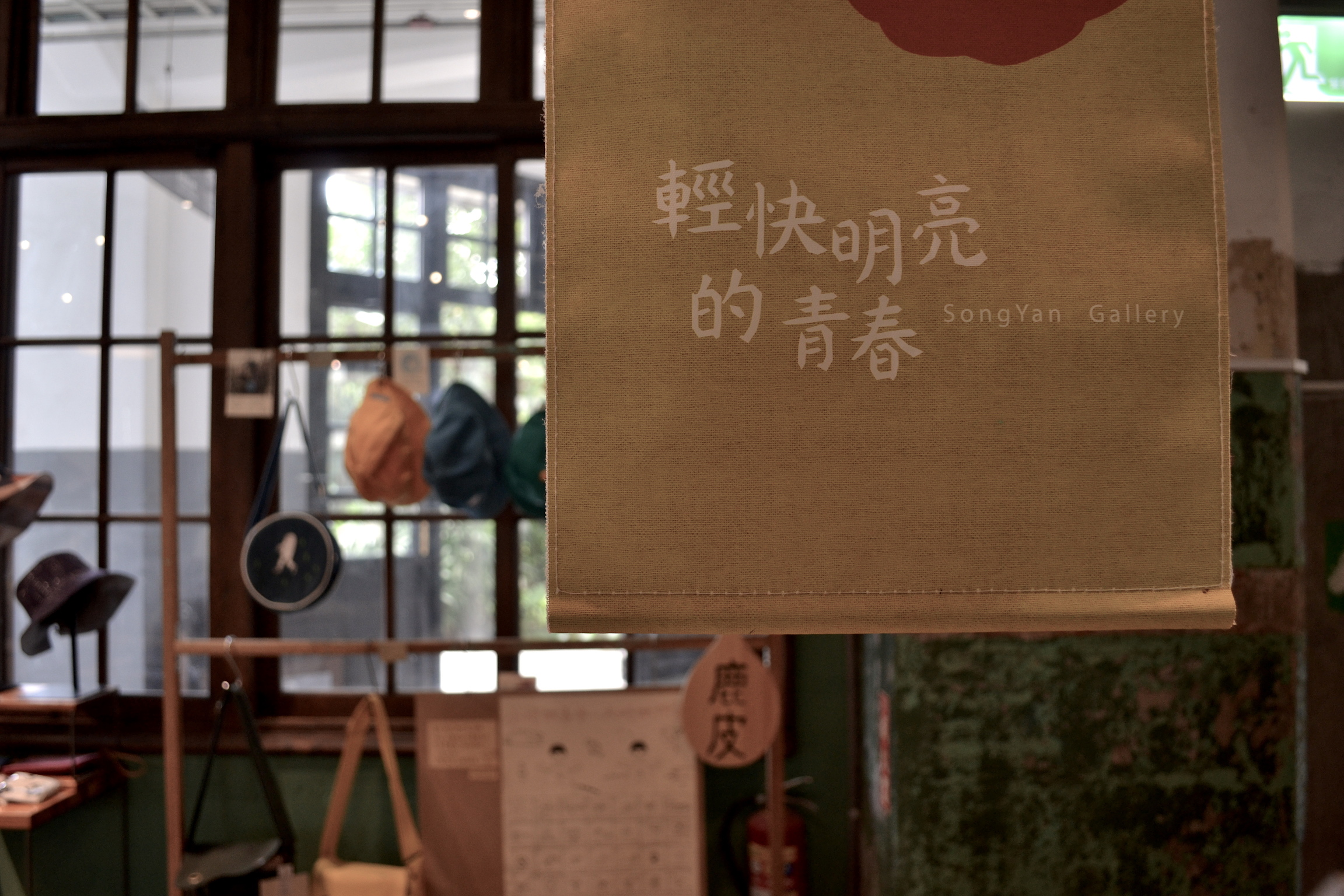 One of these additions is the Taipei New Horizon centre, designed by Japanese architect Toyo Ito. The complex is a launch pad for verticals by bookstore chain Eslite (owner of Taipei's popular 24-hour bookstore). The company is now setting its sights beyond midnight readers, targeting hipsters keen to shop for vinyl records or try their hand at glassblowing.
Even five-star hotels are embracing Taipei's wencuang shift. One of the city's most luxurious abodes, the Grand Mayfull Hotel, boasts a gallery with works by Taiwanese artists like Chen Cheng-po and Chang Tsui-Jung.
Winds of change have also blown through the historic brick buildings of the Dadaocheng area. Once a district of Chinese medicine shops, the neighbourhood is now a magnet for young entrepreneurs. Cultural powerhouse ArtYard, for example, has transformed many of the classic spaces into lively hubs. Walk along Dihua Street and you may just drop in for a silk screening class at In Bloom or lunch at Fleisch served by waitresses in traditional qípáo dresses. An afternoon of exploration is best capped off with a cup of oolong at South Street Delight. The old-style teahouse used to be a tea merchant's home, but today it's filled with creative locals and in-the-know travellers. Don't be fooled by the antique typewriters and wooden sliding doors; inside Taipei's retro spaces, sparks of innovation are flying.
_________
Never miss a story. Sign up for NUVO's weekly newsletter, here.