Gorgeous Volvo P1800 Classic Gets Modern Performance Thanks to Cyan Racing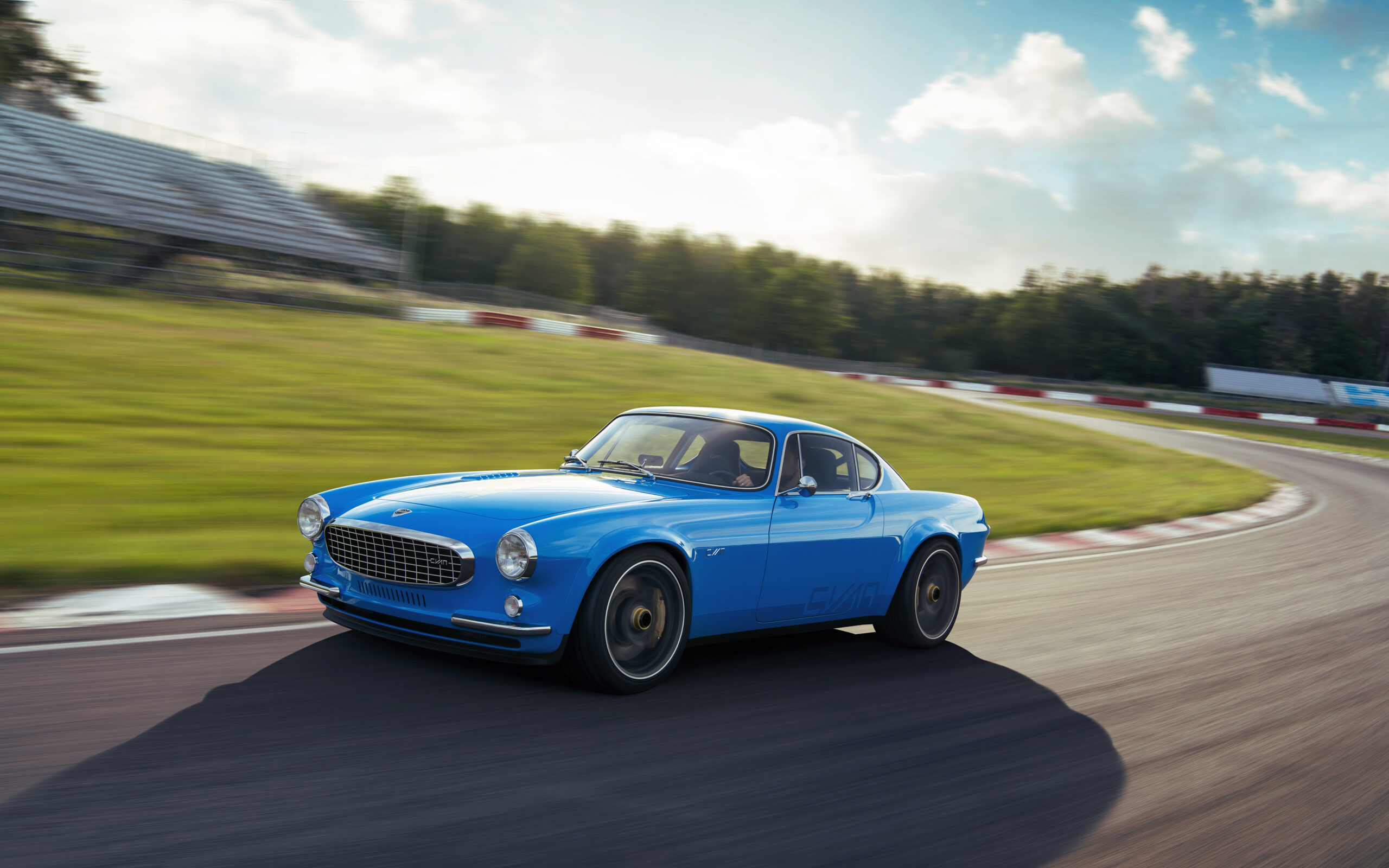 Who says Volvos can't be cool? Cyan Racing, the motorsports partner of the Swedish automaker, is showcasing a tasty old school Volvo, restored impeccably on the outside, as well as loaded with new gear on the inside.
The Volvo P1800 is an iconic Swede, one of the best-looking coupes of its time. Before Roger Moore was James Bond, he played Simon Templar in a TV series called The Saint. Moore himself owned one of these flashy Volvos, further cementing its place in pop culture history.
Cyan Racing, previously known as Polestar Performance, has won several championships over the years, including one in 2017 with the Volvo S60. It's pretty easy to point out one of the team's cars thanks to that eye-catching bright blue livery, which has been generously applied to this P1800.
However, the race team didn't just find a P1800, paint it blue, and call it a day. The championship team took the 2.0-litre turbocharged four-cylinder engine out of its S60 touring car and put it to work in this classic. We're looking at an output of 420 horsepower and 336 lb-ft of torque. While Volvo has been promoting electric vehicles lately, Cyan Racing wanted to try and deliver something off-menu.
The original P1800 had a steel body, but this version uses carbon fibre, in addition to high-strength steel, which allows this classic to stay lightweight and stiff. While most restorations try to keep things as close to the original as possible, resto-mods like this are all about capturing the original spirit in something a bit more modern and fun to drive.
The use of all those different materials means that the P1800 weighs just over 2,000 pounds, which is light enough to make it pretty fast, but it needed a bit of suspension and chassis work to keep it agile.
Thanks to a wider track, Cyan Racing could stuff modern and grippy tires into the wheel wells. They're Pirelli P Zeros, kind of like the rubber used on a Lamborghini, but the team also put large 14-inch rotors at each corner, as well as four-piston brake calipers to ensure the classic car can stop with ease.
Another element involved in modernizing this P1800 was the rear suspension. Back in the day, it was common for sports cars like these to use what's known as a live rear axle. Today that setup is recognized as a bit antiquated and definitely unfit for high-performance cars, so Cyan Racing tossed it in favour of an independent rear suspension setup along with a limited-slip differential to help effectively put all the power from that new motor to the pavement.
Cyan Racing is aware of just how awesome this project is, so it's going to open up its books for a few orders, although the exact number and pricing have yet to be shared.
Whatever the price is, it'll be worth it, as the P1800 represents a significant time for Volvo. As an automaker that's often painted as safe and boring, the P1800 allowed it to shed that title and gain popularity in America and Europe. Some say Volvo still benchmarks the design of the P1800 which helped influence the styling of the new Polestar 1 hybrid grand tourer.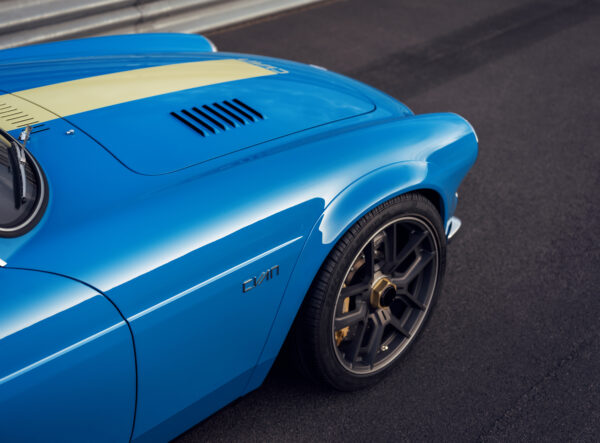 _______
Never miss a story. Sign up for NUVO's weekly newsletter here.