A jack-of-all-trades Ferrari with the soul of a race car.
The GTC4Lusso is easily the most esoteric of Ferrari's modern offerings. It's a big fast GT car with a certain sinister appeal and a V12, that also boasts four full seats, four-wheel-drive, and—a hatchback. It's like Ferrari made a car to reflect my specific inclination towards high-speed, high-budget pragmatism. The brand has announced it will eventually release an SUV, but until then, the GTC4Lusso is Ferrari's family hauler—a glass-roofed, groceries-and-a-golf-bag super GT that makes a genuine attempt at allowing one to have their cake and eat it too.
While the Lamborghini Urus may be an attempt to blend a supercar with a practical everyday SUV platform, the GTC4Lusso benefits from being decidedly more focused. It ports the spirit of Ferrari's big front-engine GT cars into a format that offers more space and storage without compromising the internal logic of a Ferrari. It's long and comfortable; low, but not so much as to scrape on driveways; loud, but not taxing on a long drive; and it retains the spirit and character of a fast Italian GT car.
Don't let the back seats or mini-wagon look fool you; the GTC4Lusso is no half-measure Ferrari. That long hood packs a 6.3-litre V12 that turns gas (quite a lot of it) into 681 horsepower, 514 lb-ft of torque, and so much noise. That incredible engine revs to 8,250 rpm and even when just rolling along in traffic, any venture above 3,000 rpm is met with a characteristic howl. Plant your right foot and the GTC4Lusso tears forward, offering up a soundtrack not unlike that of a classic F1 car. It's a sound with which I quickly became obsessed, finding myself dropping a gear or two just to hear the sound reverberate off a tunnel or the walls of a nearby building.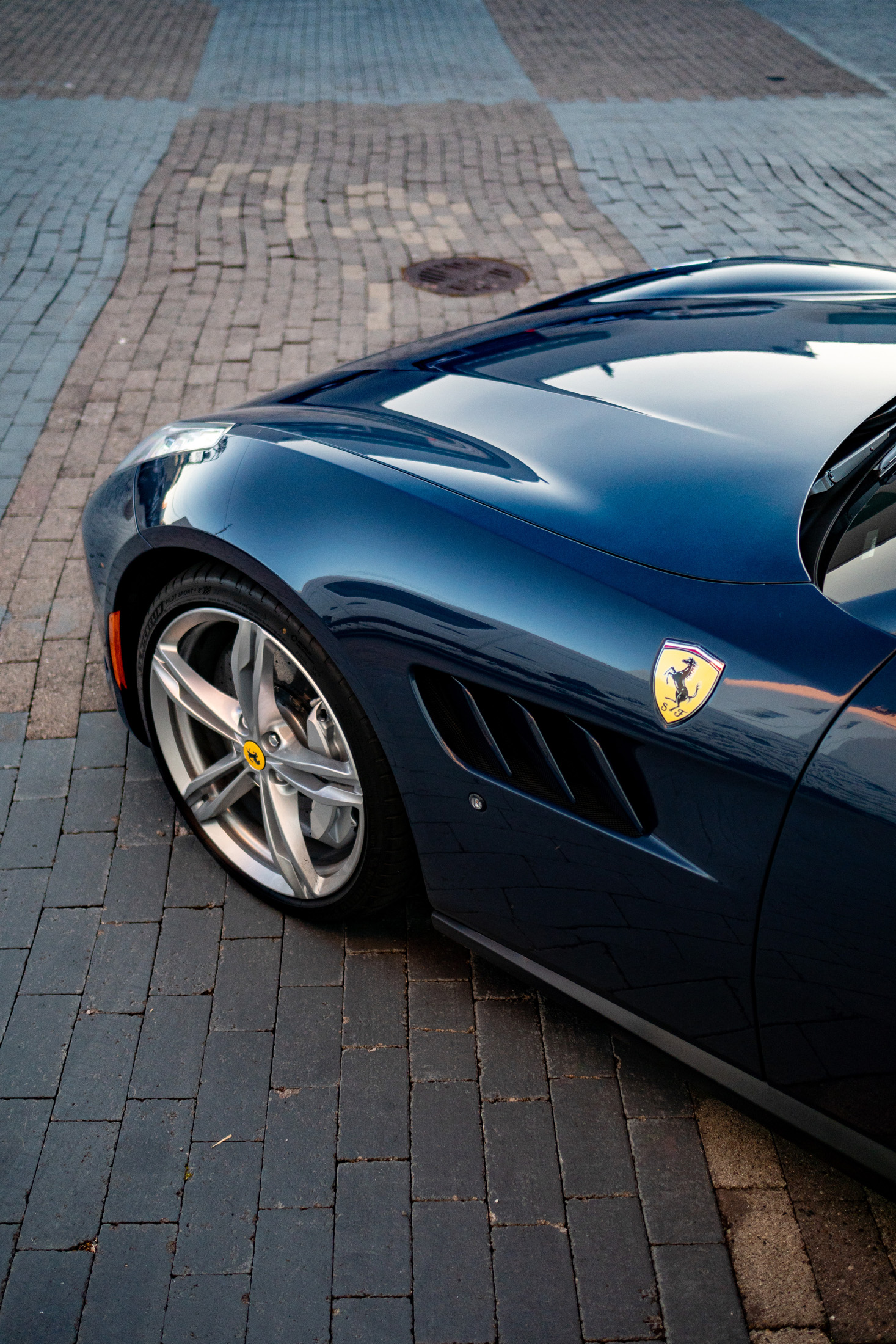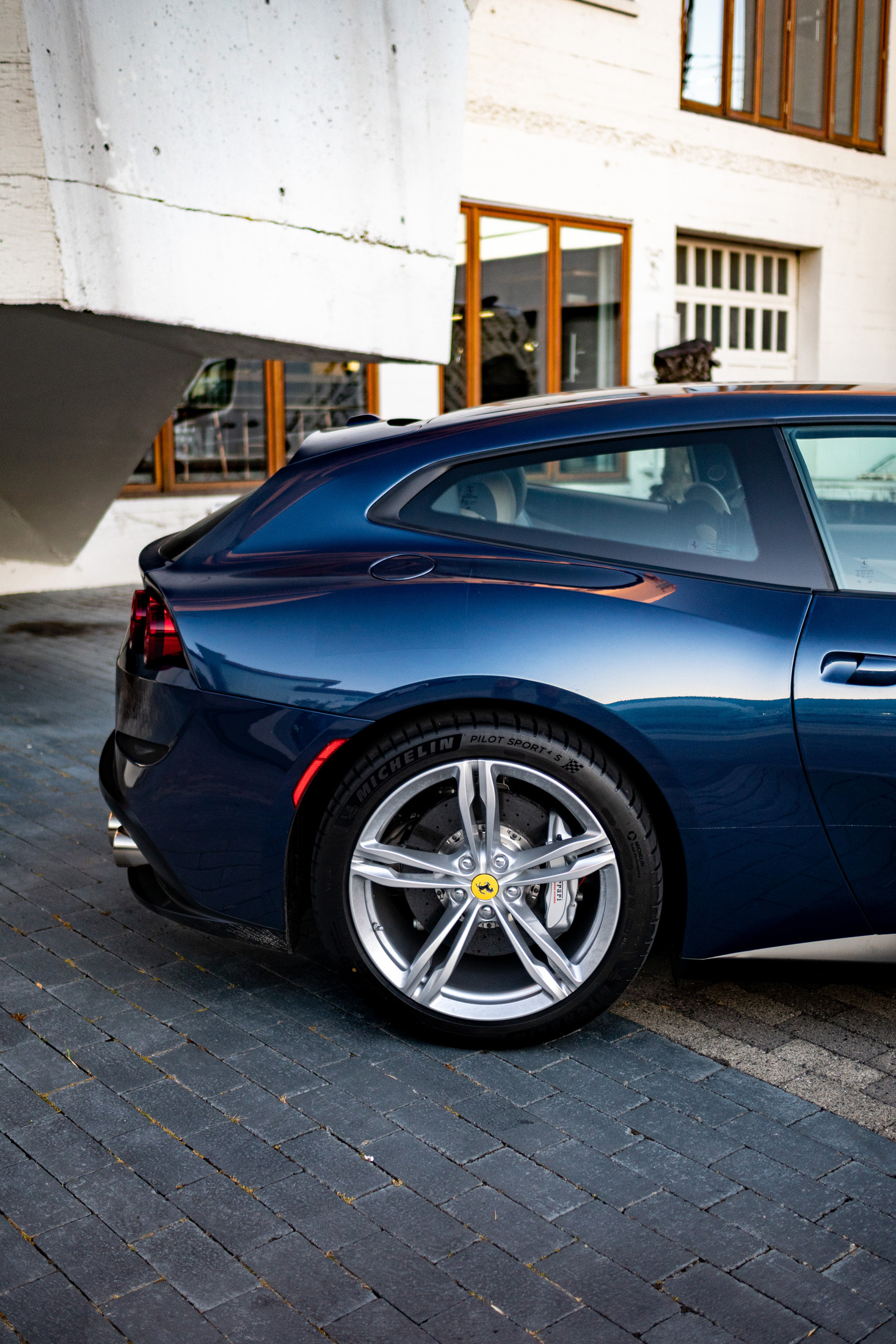 The entire GTC4Lusso experience is nothing short of intoxicating. It's a car that, with a few pulls of a paddle, transforms from a luxurious cruiser into a snarling animal, covering ground at an incredible pace. Unlike a Porsche Panamera or even a Mercedes-Benz E63S (neither of which are really direct competition for the GTC4Lusso, but do offer similar performance), the Ferrari has an edge that feels way more supercar than muscle car. It carries its weight like a sports car and doesn't feel half its true size while sliding through traffic or darting through a tight corner.
The steering is light, but very responsive, and the ride is comfortable. Even with the GTC4Lusso set to Sport, you can enable a Bumpy Road Mode that really helps to smooth out a bad bit of tarmac without entirely diminishing the sportier side of the car's handling. The brakes are smooth and progressive and do a remarkable job of slowing down the GTC4Lusso's 1,920 kg curb weight.
The interior is mostly a tan, almost khaki, leather that is warm, soft, and beset with a bevy of screens. Two monitors flank the large central tachymeter in the driver's gauge cluster, showing additional vehicle information as well as quick driver-focused access to navigation and media controls. The center console is primarily centred on a 10.25-inch central HD touchscreen that manages the usual cast of multimedia, phone, navigation, and vehicle settings. As an optional extra, the GTC4Lusso can be outfitted with a special screen for the front passenger that can offer control over a great many ancillary features, as well as a view of the current vehicle dynamics, including speed, engine revs, and even G-force. The whole experience is finished with one of the best steering wheels I've ever come across, it's driver-oriented, sporty, just the right size, and features Ferrari's push-button turn signals.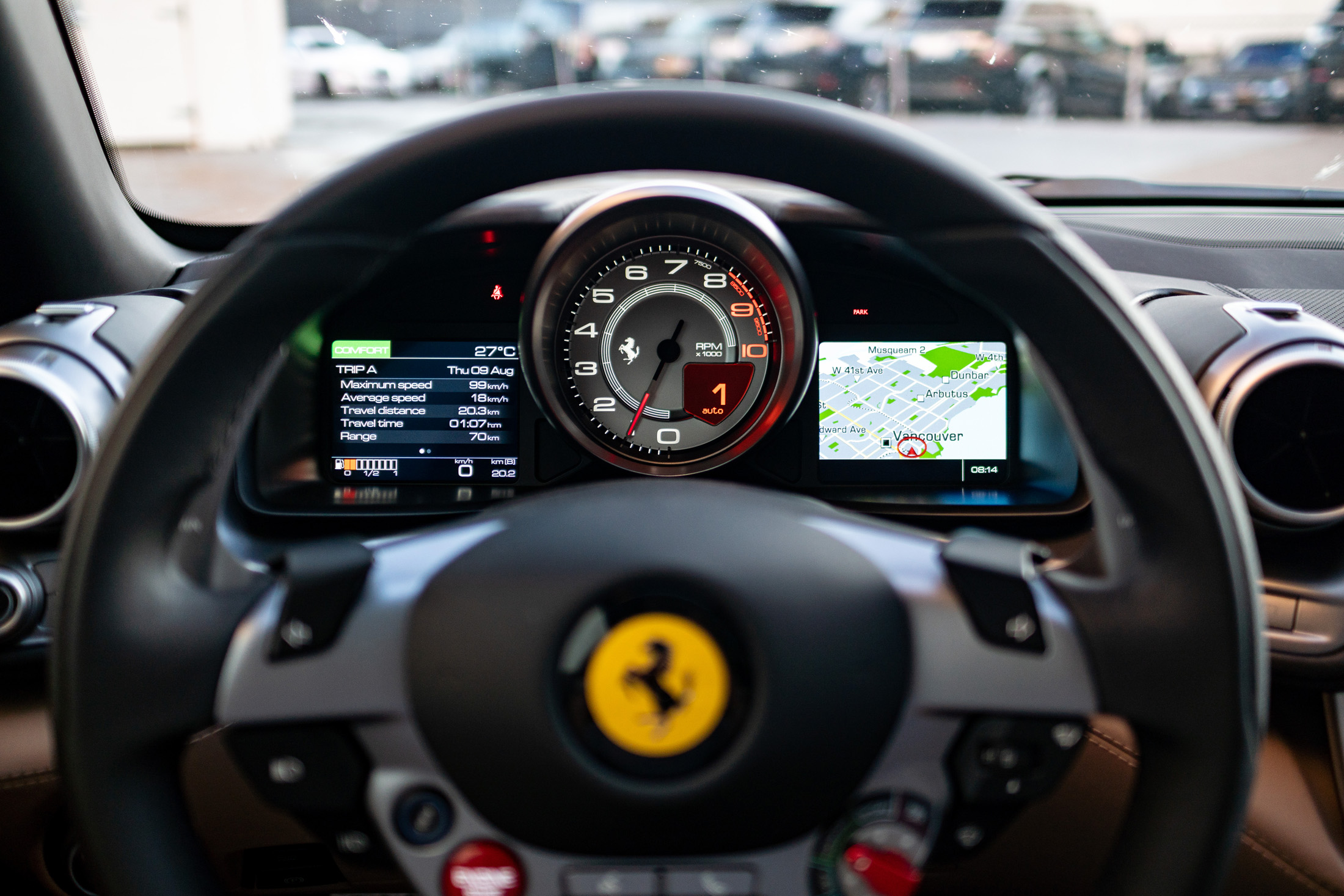 That's right, the turn signals are not on a stalk, but rather buttons on either side of the wheel. While I didn't care for this design when I first got in the GTC4Lusso, it quickly became clear that this is one of the more understated yet thoughtful innovations in driver controls. The idea is to keep both hands on the wheel and focus on driving. Want to change lanes? Press the button. In the new lane? Press it again to cancel. The signal will auto-cancel if you're turning a corner, and design ensures that no other controls interfere with the placement of the paddles for the GTC4Lusso's 7-speed DCT transmission. I wish all cars had this feature.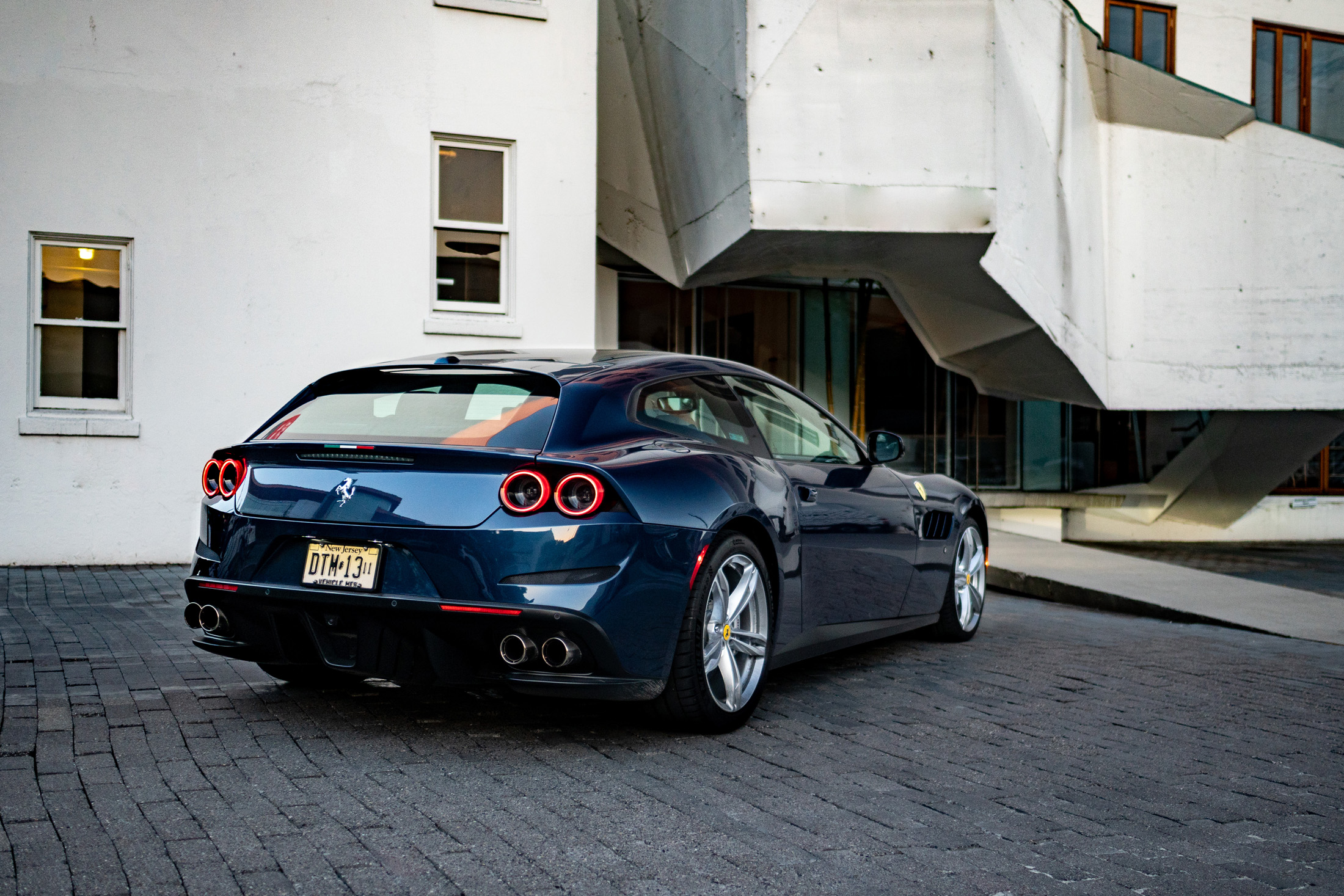 All things considered, it's a lovely interior that boasts both a strong visual design, plenty of everyday technology, physical buttons for crucial climate and vehicle controls, and the general feeling of a very special place. I'd say it is exactly what you want from the inside of a modern Ferrari GT car and this example was finished with the brand's optional panoramic glass roof (much to the audible delight of any passenger that came along for a ride).
While I'm willing to admit that a Ferrari wasn't what Rufus Wainwright was singing about in his 2001 song "Cigarettes and Chocolate Milk", when he proclaims, "And then there's those other things, which for several reasons we won't mention, everything about 'em is a little bit stranger, a little bit harder, a little bit deadly…". That's how I feel about the GTC4Lusso. It's comfy, easy to drive, and a joy to interact with. But it's also strangely alluring, gloriously expensive, astoundingly fast, and a constant assault on my self-control. It's more.
While I only had the GTC4Lusso for a few days, the initial intimidation of driving a new Ferrari quickly faded and it proved itself to be a next level car. With an SUV likely on the horizon for the Italian manufacturer, I do hope they continue to produce the somewhat oddball, yet entirely endearing GTC4Lusso. With a starting price of $364,516, it's a handsome jack-of-all-trades that somehow takes a laundry list of compromises and creates something remarkable, exhilarating, and just so much fun.
Photos by James Stacey.
_________
Never miss a story. Sign up for NUVO's weekly newsletter.