Ducati and Lamborghini Show Off Latest Models Along With Some Teamwork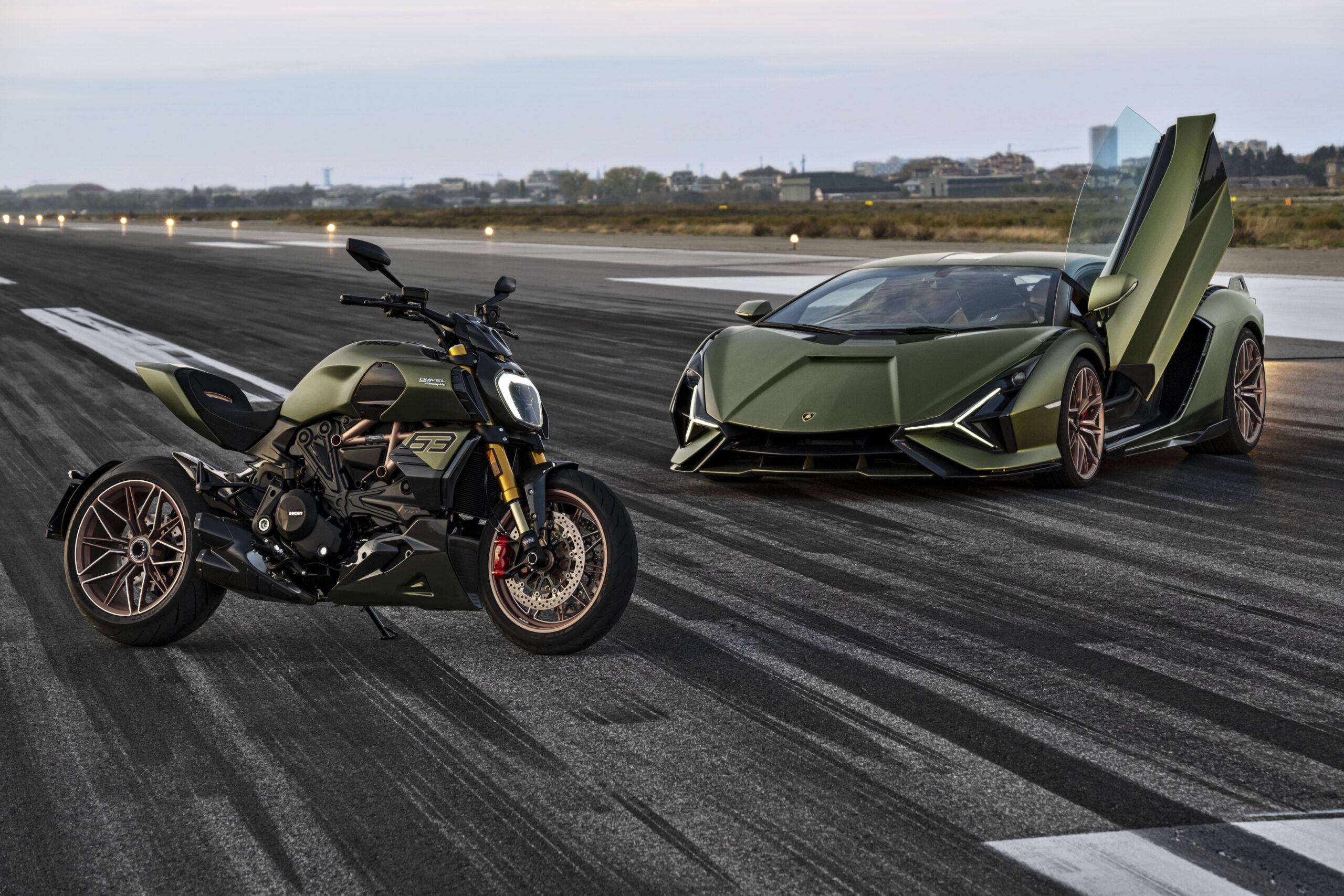 Few know that Lamborghini and Ducati share the same corporate overlords over at Audi. While it may not seem fair for two of the world's most prestigious Italian brands to be managed by a German automaker, the results have been terrific.
Both Lamborghini and Ducati have seen impressive product debuts and feel more relevant than ever before. Now the two brands are beginning to collaborate and work together, as Ducati has revealed a version of the Diavel 1260, dubbed Lamborghini.
Inspired by the out-of-this-world Lamborghini Sián FKP 37, the Diavel 1260 Lamborghini features a 1,262-cc V-twin motor with an output of 162 horsepower, far less than anything in the Lamborghini stable. But those who know their two-wheelers understand that motorcycles don't need as much power as a car to be thrilling speed machines. With a dry weight of just 485 pounds, this is sure to be a rocket worthy of the Lamborghini name.
The Gea Green paint finish on the Diavel 1260 Lamborghini channels the Sián FKP 37, which sports the same hue on its body. The frame, seat tail, and wheels are done up in contrasting Electrum Gold, which pays homage to the accents on the Sián as well.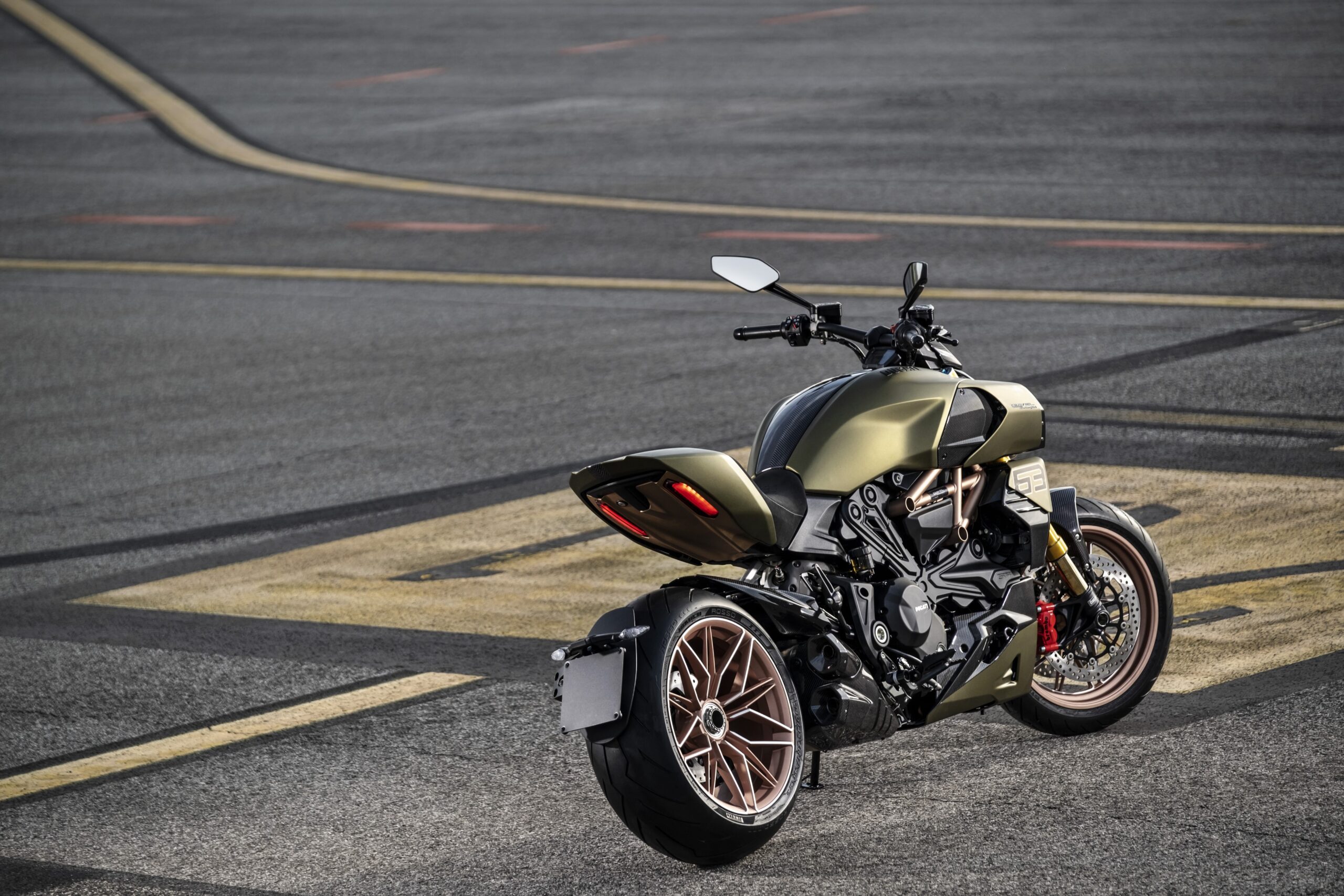 Those eye-catching forged wheels on the Ducati contrast well with the bright red Brembo M50 brake calipers, while the fully adjustable Öhlins suspension stands out, along with the 240-millimetre-wide rear tire and the 63 graphic displayed on the livery.
That 63 is another reference to Lamborghini, denoting the automaker's founding year. Lamborghini has had a few special edition models in the past few years with the same graphic.
Multiply that 63 by 10 to get the limited availability of the Diavel 1260 Lamborghini. Each of the 630 units will feature a numbered aluminum plate on the frame noting its uniqueness.
Finalizing the Lamborghini look are the carbon-fibre details. The radiator covers, air intakes, muffler cover, spoiler, central tank cover, seat cover, front and rear mudguards, dashboard cover, and headlight frame use the lightweight material.