Exciting Vehicles at This Year's Pebble Beach and Monterey Car Week Festivities
Self-drivers, collaborations, and more.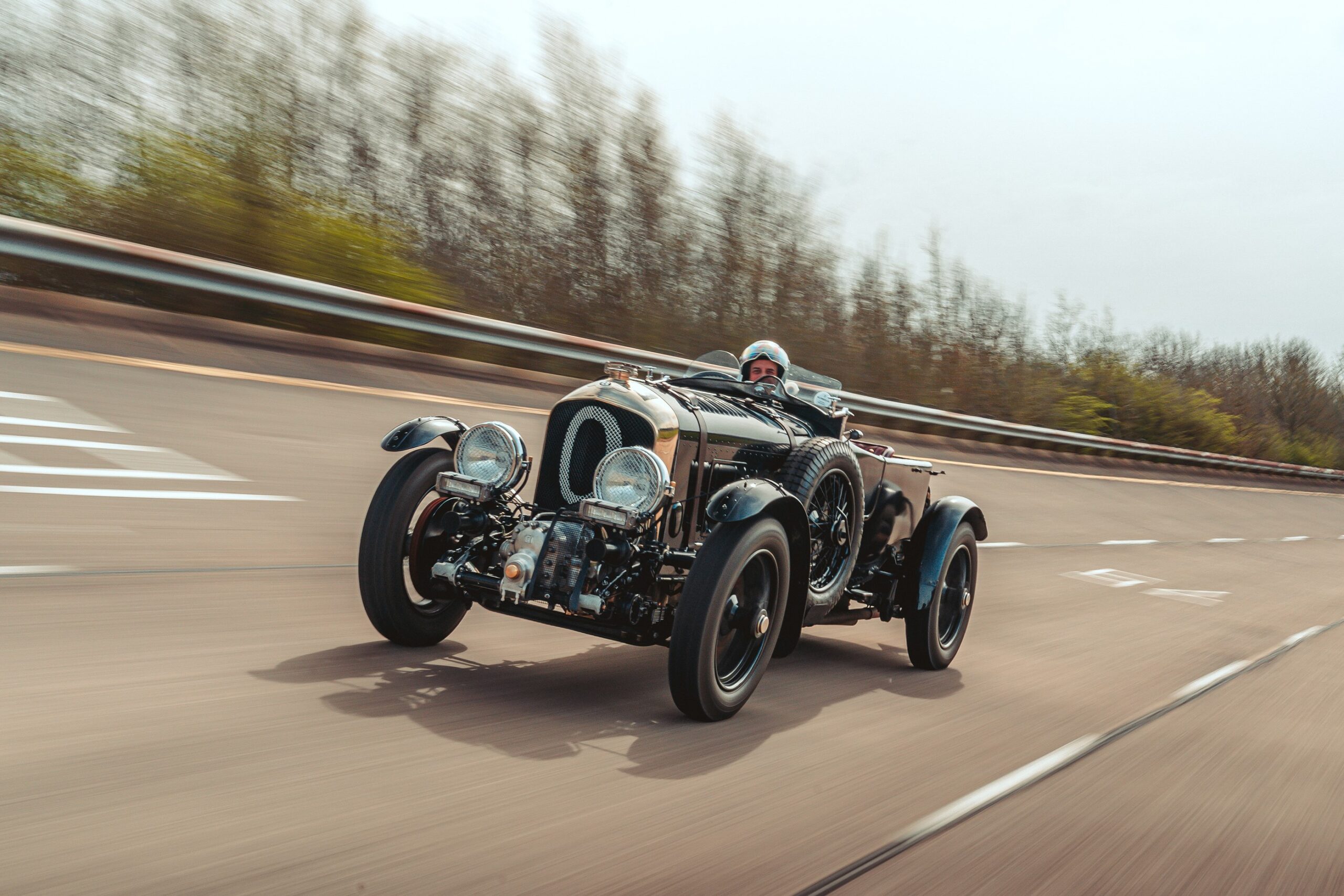 For one week in August, the entire town of Monterey in California goes gaga for cars. And not just run-of-the-mill ones. Perfectly restored classics, high-rolling luxury cars, and gorgeous high-end exotics all become commonplace on the streets of Monterey. During Monterey Car Week, you can also expect several new models from your favourite brands. Concepts, one-offs, and even production cars have debuted at past events, and we have a few inside scoops on what to expect this year.
For those looking to catch the prestigious Pebble Beach Concours d'Elegance festivities as they happen, a live stream of the event will occur on August 15, available here.
But before the Concours, let's talk about the cars:
Acura NSX Type S
Acura is giving its NSX hybrid-powered supercar a proper send-off on August 12, debuting a limited-edition and higher-performance Type S. The new model, limited to just 350 worldwide, gets an upgraded hybrid power plant. Expect the twin-turbo V6 hybrid gas-electric setup to crack the 600 horsepower mark, making it faster than ever. That might be enough for the supercar to hit a top speed of 320 km/h. The first Type S model will be auctioned for charity on August 14, with all proceeds going to charity. The auction will provide over 20,000 Learning Lunchbox STEAM kits from the Center of Science and Industry (COSI) to underserved children from kindergarten through eighth grade.
Lincoln Aviator Shinola Concept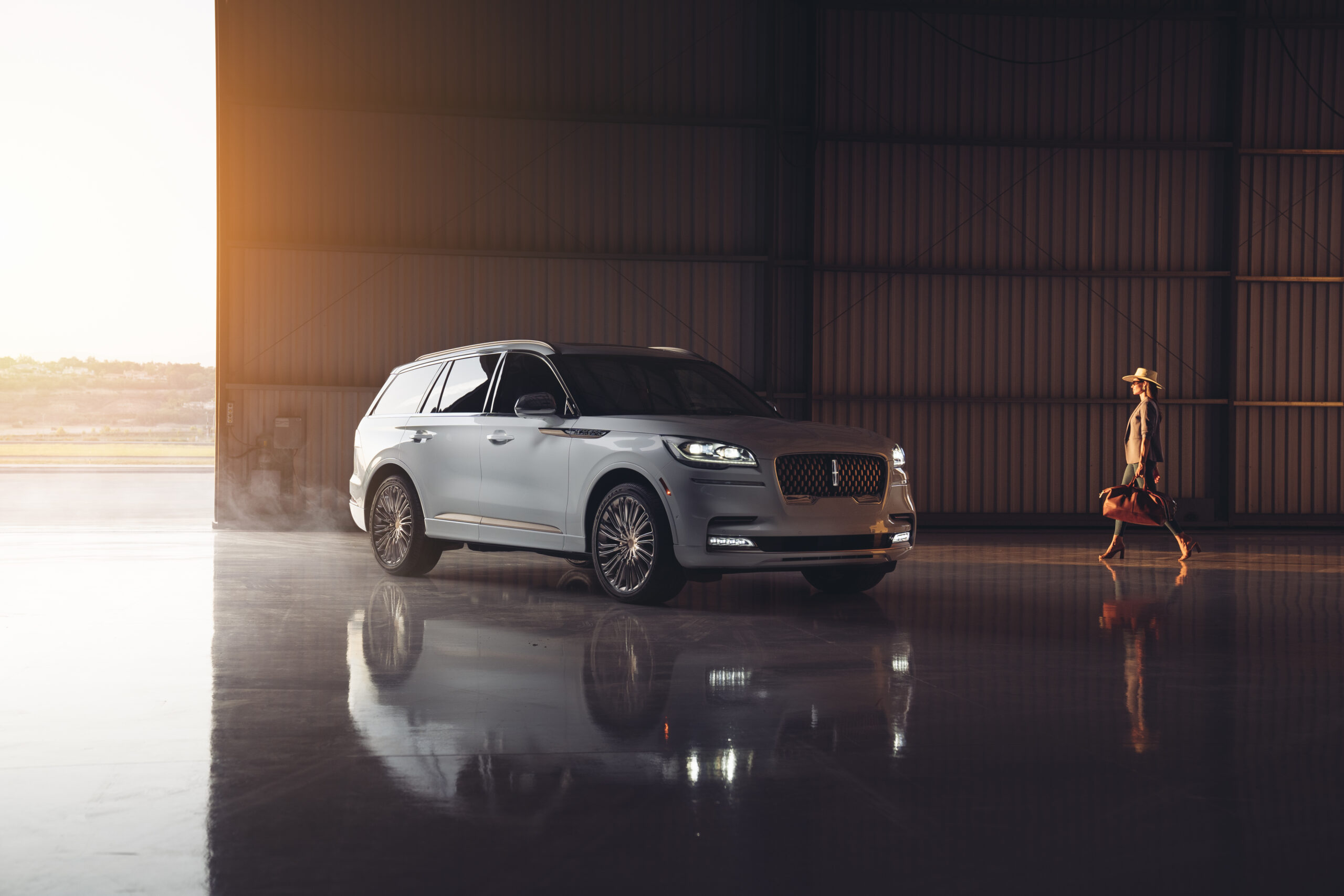 The Lincoln Aviator Shinola concept is the result of an automotive designer taking a trip to the flagship Shinola store in Detroit and finding inspiration in a watch, a duffle bag, and a bike seat. The end product blends the design and appeal of Shinola and Lincoln into one modern SUV. The soft white exterior of the Aviator is influenced by the iconic mother of pearl Shinola watch dials. Finally, Lincoln incorporates a stripe into each row of seats, a Shinola staple. With concepts like these, combining flashy cars and stylish gear, Lincoln is clearly attempting to make itself known as a collaborative force at Monterey.
Bentley Flying Spur Hybrid, Mulliner Bacalar, and Mulliner Blower
The world demanded more efficient and environmentally conscious exotics, and Bentley is more than happy to comply, showing off its new hybrids and other customized highlights from its Mulliner program. Joining the already available Bentayga Hybrid SUV is the new Flying Spur Hybrid. This model uses a 2.9-litre V6 engine and an electric motor, with a combined output of 536 horsepower. That electric motor is powered by a 18-kilowatt battery, for a total range of 700 kilometres.
Bentley is also showing off its bespoke Mulliner program vehicles, including the Mulliner Bacalar and its Car Zero development prototype. The Mulliner Bacalar Car Zero gets a new Scarab Green paint finish for Monterey. However, the other Mulliner program car, the Blower Car Zero, will be wearing all marks of its development. A prewar continuation program, the Blower is part of the Mulliner Classic portfolio. Also making their public debut are the Bentayga S model and a Continental GT Speed convertible.
Aston Martin Valkyrie Roadster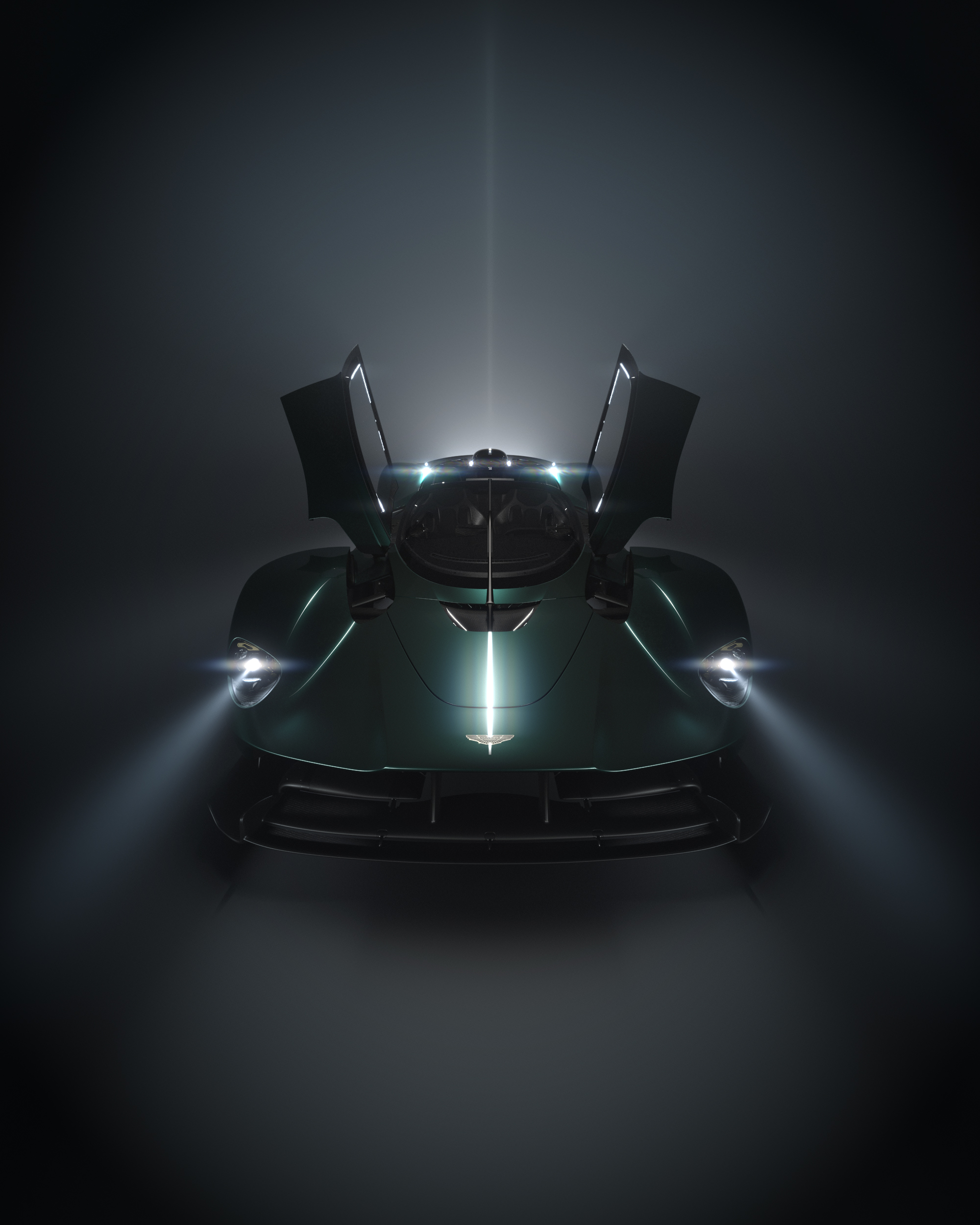 To celebrate the 70th anniversary of the first Aston Martin sold in the U.S., Aston Martin is gifting itself and its fans an open-air version of the Valkyrie supercar. The Valkyrie is unlike anything Aston Martin has produced before, bringing elements of its F1 program onto the road. It features a carbon-fibre tub and a Cosworth sourced 6.5-litre V12 engine. That motor is paired with electric components from RIMAC and Integral Powertrain Ltd. to make 1,160 horsepower. It's unclear if this new open-air variant of the Valkyrie will be a roadster or convertible, but we can see in a teaser photo that the vehicle will sport scissor doors rather than the gullwing style doors on the coupe.
Aston Martin is also bringing a baby Valkyrie to Monterey for its North American debut. The car, known as the Valhalla, is limited to 999 units over two years of production and will pack an AMG-powered V8 engine making 937 horsepower. Like the Valkyrie, the Valhall will use a mid-engine hybrid powertrain and feature plenty of carbon fibre to keep weight down.
Audi Sky Sphere Concept
Audi rarely lets a Monterey Car Week go by without having something cool to show off, and this year it's revealing a new concept: the Sky Sphere. Basically a transformer, the Sky Sphere can switch from a driver-oriented and engaging sports car into a self-driving lounge. The battery-powered vehicle is inspired by the Horch 853A, a gorgeous roadster from the 1930s, featuring a long hood and swoopy fender flares. The Sky Sphere is the first of three upcoming concept cars from Audi, with the Grand Sphere and the Urban Sphere making their debuts at other events around the world. The three demonstrate Audi's attempt to reinvent mobility.