2021 Genesis GV80 SUV May Cement the Legacy of Hyundai's Luxury Brand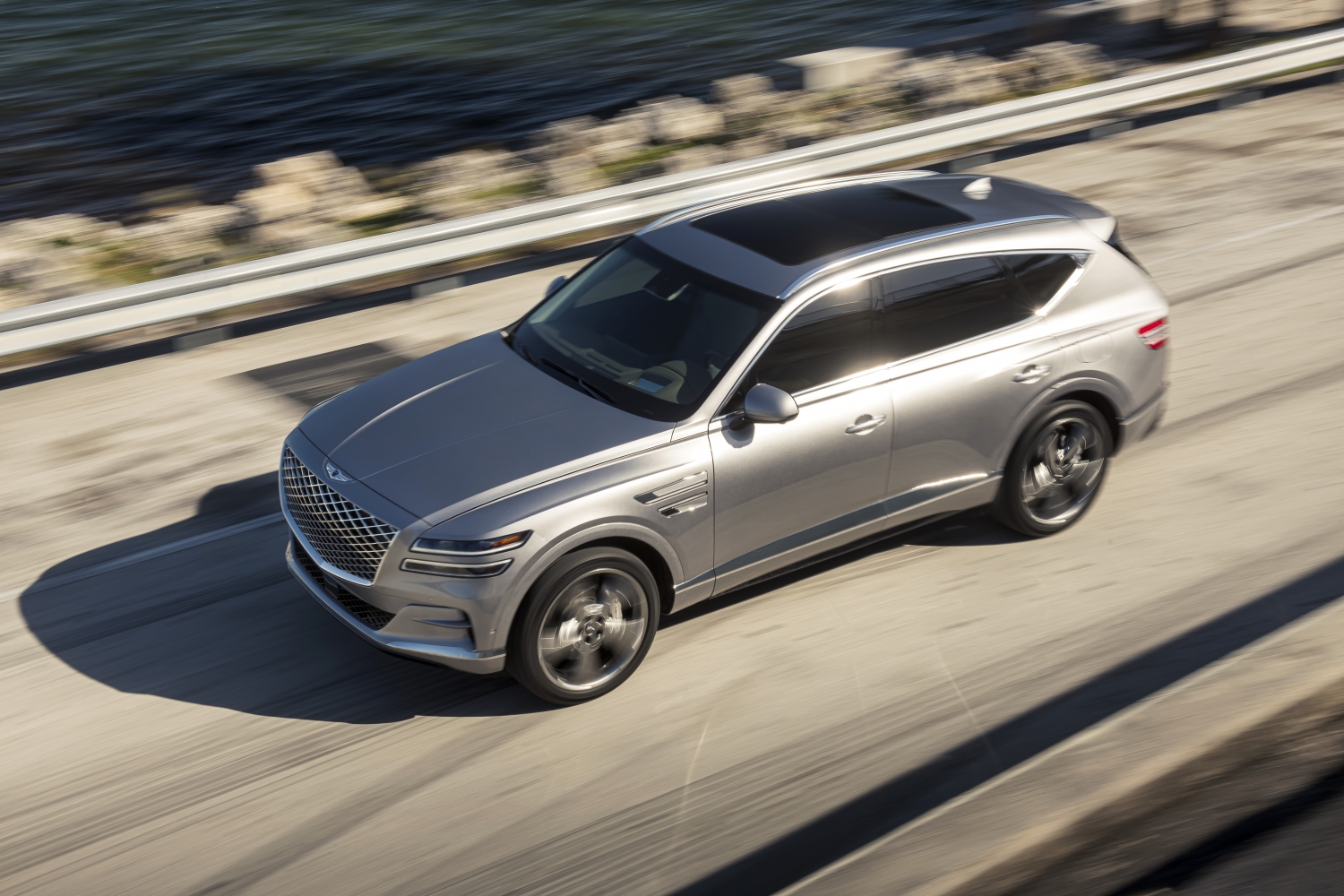 Genesis was founded just over four years ago, and from day one, auto critics have questioned the brand.
Of the many inquiries, the most common was, how can a car company hope to make it without an SUV? Genesis has had plans for a utility vehicle from the outset but chose to lay a foundation based on three sedans, build a name, and then launch the most appealing SUV.
The 2021 Genesis GV80 has a conceptual aura, which is part of its appeal. Its profile is extremely modern and quite attractive. The defining features are a long bonnet and a steeply raked windshield that flows wonderfully into a rearward sloping roofline. With short overhangs and optional 22-inch wheels, it's every bit as seductive as a Range Rover Velar. The rear end treatment is equally enticing, particularly the hatch. It has a central "negative space", or indent, that is inspired by muscle cars from the '60s.
The most concept-like aspect is the polarizing front fascia. The Monumental Crest Grille may not be to everyone's taste, or the slim horizontal quad-lamps that flank it, but they are singular. The parallel lines they establish are recreated throughout the body, from the side markers to the tail lights. The 2021 Genesis GV80 signature design hues are certainly exclusive to this new hallmark of the burgeoning brand.
The cabin is far more conservative. That being said, the GV80 is the only SUV in its segment to sport a huge 14.5-inch touch screen. Interfacing with the display can also be done through Genesis' CCP (captive control pad), which features handwriting recognition. Below the CCP is the transmission gear selector wheel, which unlike many others, shows a fair amount of resistance when turned.
The Genesis GV80 caters to all passengers, including those in the second row, who enjoy seatbacks that recline up to 22 degrees. The GV80 units on display at the reveal event in Miami, which were top trim models, all featured real wood, quilted napa leather, and quality plastics—truly befitting a luxury vehicle.
AWD and an eight-speed automatic transmission will be included for all versions. Powertrain selection will sit between a turbocharged 2.5-litre four-cylinder and a twin-turbo 3.5-litre V6. Output numbers are unknown, but expect that both will match or exceed what the competition has on offer.
The 2021 Genesis GV80 is projected to arrive this summer, and will undoubtedly have a huge impact on Hyundai's  bottom line. People sporting lapel pins with the Genesis logo have conservatively estimated that it could double the company's volume in its first full year of sales.
A few moments behind the wheel was convincing enough to think the Genesis is on the right path.
________
Never miss a story. Sign up for NUVO's weekly newsletter here.