Filippo Perini on Genesis and the Globalization of Automotive Expertise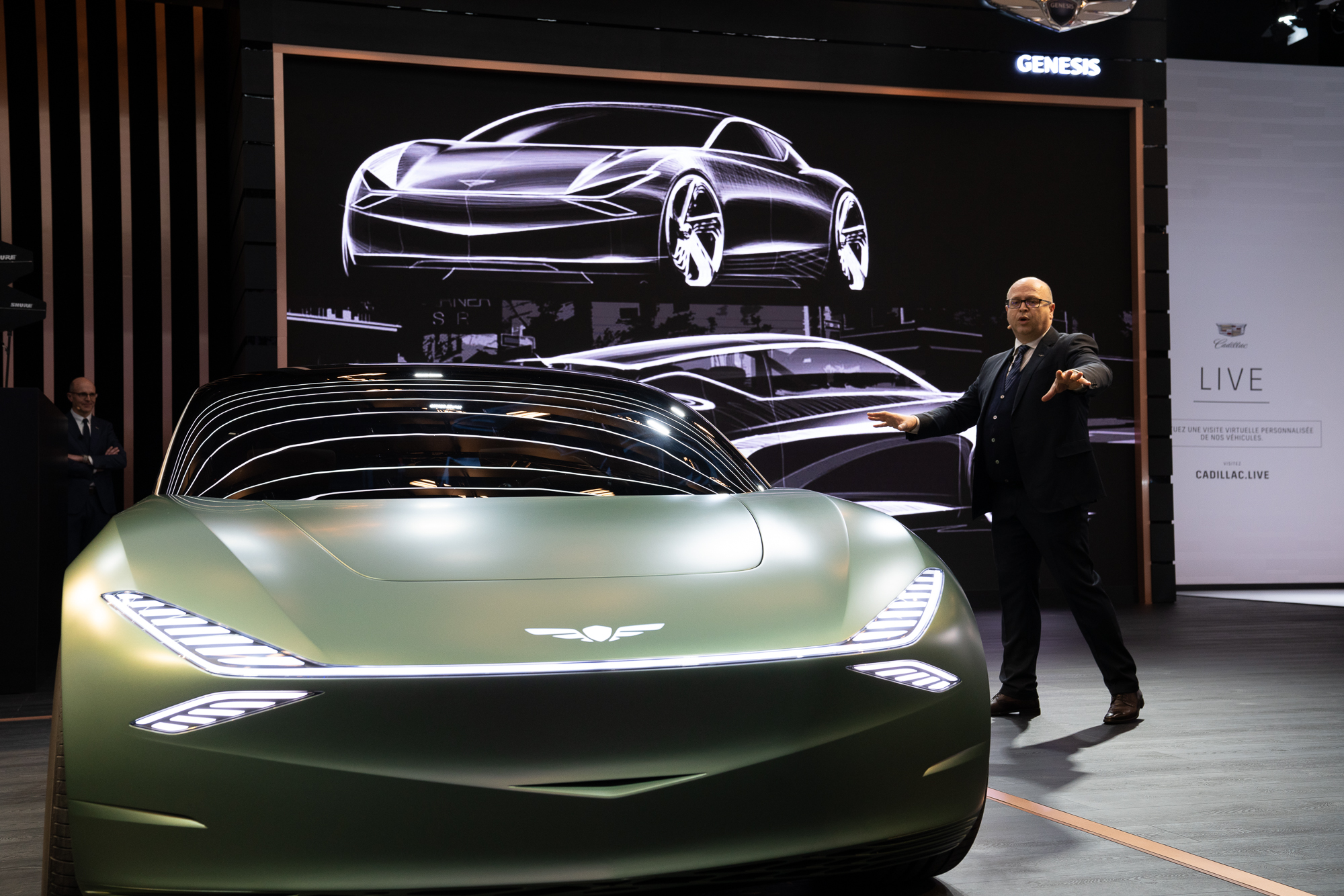 Change is inevitable, and the proof is incontrovertible. Several of Europe's top car designers have been recruited by a marque that is not European in the least—or perhaps, through its people, has over time become more influenced by European expertise than many realize.
Genesis was established four years ago as a luxury arm of South Korea-based Hyundai Motor Group. And its most recent European talent acquisition is none other than Filippo Perini, whose influence has been infused in such iconic designs as the Alfa Romeo 8C Competizione, Lamborghini Aventador, and Lamborghini Urus. He joined Genesis in September 2019, enticed by the opportunity to re-establish a working relationship with a former colleague: the famed Belgian designer who today is Hyundai Motor Group's chief design officer, Luc Donckerwolke.
Perini's upbringing, in Piacenza and the nearby town of Bobbio in the northwest of Italy's Motor Valley, was steeped in European car culture. Ferrari, Pagani, Lamborghini, and Maserati are among the famed marques with origins here, and Perini vividly recalls how cars from these brands and many more would bring the streets of Bobbio to life whenever rally races made stops in his hillside town.
"I was immersed, surrounded by race cars," Perini says. "There were people arriving from [all over] Europe with wonderful cars like [Lancia] Stratos, Ferrari, Renault, Porsche.
"When I was a child, there was a man reaching our city … and this man brought a [Lamborghini] Miura. This was really hitting me. I started to do sketches of cars, and I imagined myself creating cars."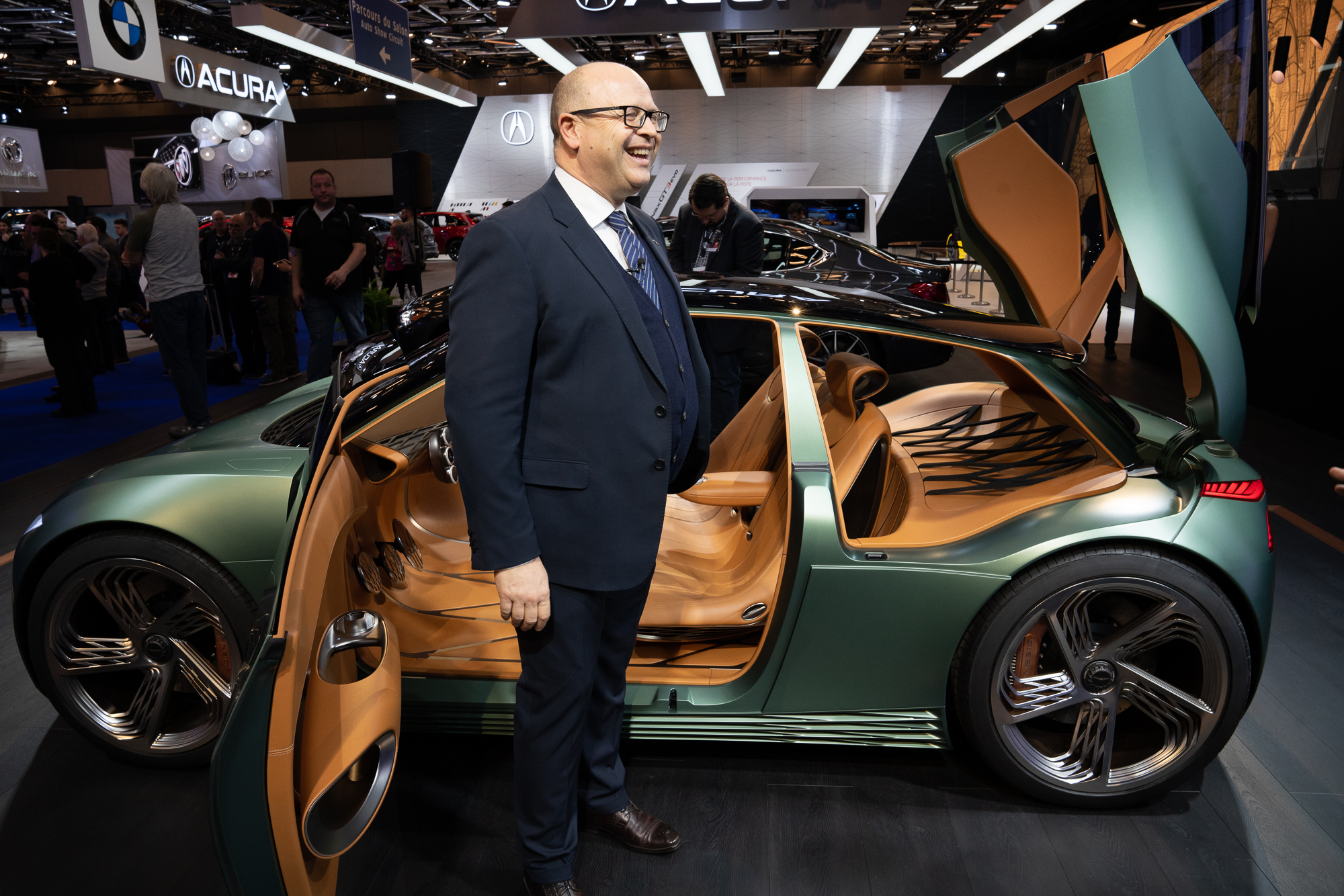 Driven by a desire to enter the automotive industry, Perini relocated to Milan to study engineering. He was given a position in Alfa Romeo's design department, which he did without pay for two years before being hired fulltime.
After moving from Alfa Romeo to Audi and later Lamborghini, Perini spent three years as head of design for independent Italian automotive studio Italdesign. In other words, he spent his entire career giving cars a uniquely European signature —making his recent appointment as head of the Genesis Advanced Design Studio in Russelsheim, Germany, quite the departure.
Perini says that the opportunity to collaborate again with Donckerwolke is a key motivator, as is a desire to return to a hands-on relationship with a brand and its products.
"Luc is, for me, one of the best designers ever," Perini says. "When he gave me this chance to move to Genesis [saying] there is a small team but with a lot of challenge, I immediately said, just do it.
"I was working for Italdesign and missing the product. It's an external company that is providing consultancy, and you are not really in touch with the projects.
In other words, he spent his entire career giving cars a uniquely European signature.
"[Donckerwolke] told me, with Genesis some things are already done, but we are planning to do something wonderful. And that was enough for me to jump in."
The hiring of Perini, Donckerwolke, former head of BMW M research and development Albert Biermann, and recently retired Chief Design Officer Peter Schreyer, point to both the globalization of automotive expertise and Hyundai Motor Group's stated goal to invest in the industry's greatest minds.
"I was also attracted by the fact that, for me, Hyundai is a Korean brand but also a European brand," Perini says, adding that Hyundai, Kia, and Genesis designs have been called "more German than some German cars."
"[Hyundai Group is] really attracted by knowledge. They want to have people that have the capability to do the best cars."
________
Never miss a story. Sign up for NUVO's weekly newsletter here.