Behind the Pasta Renaissance Driven by Social Media During COVID
How fresh pasta became the comfort food of choice in lockdown.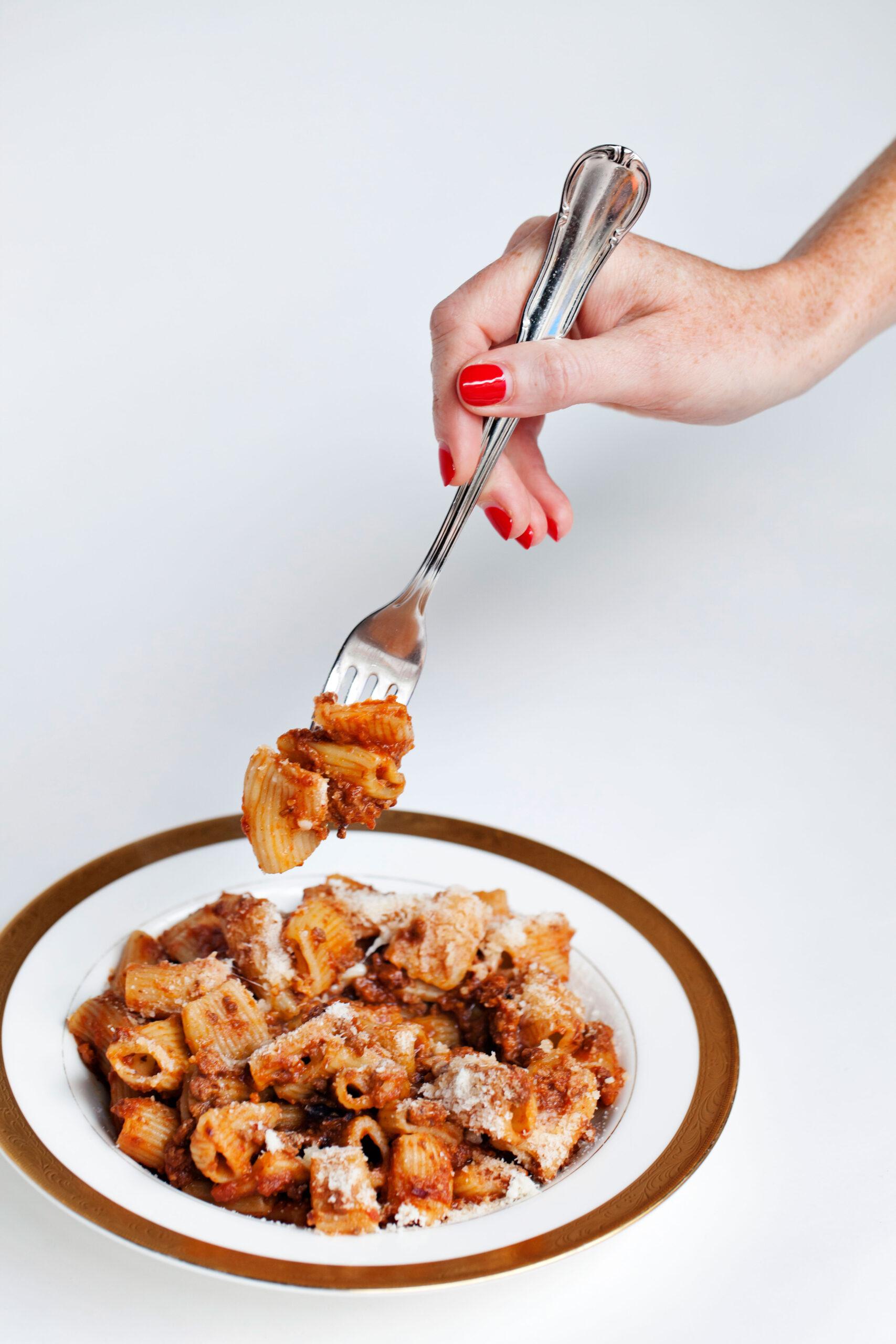 After years of low-carb lifestyles and gluten allergies, fresh pasta seems to be making a true comeback  during the pandemic. With international travel on hold and restaurant dining restrictions across the country, Italian-inspired fresh pasta has become the go-to comfort food for many Canadians—in an unpredictable world of constant unease, pasta provides a nourishing sense of stability and satisfaction.
"During COVID, there has been a huge gravitation towards approachable and nostalgic foods," explains chef Alex Tung, culinary director for Kitchen Table Restaurant Group in Vancouver. "At the beginning of the pandemic, our team got back to their roots by pursuing their love of pasta." In response to public health restrictions on dine-in service, the hospitality group pivoted restaurant operations to launch Pastificio di Luigi, a pop-up Italian specialty shop with pasta fatta in casa (made-in-house pasta) as the centrepiece. The "pasta factory" concept was an instant hit with locked-down locals looking to elevate their quarantine cooking.
In July 2020, Hamilton, Ontario-based Roman Kremnev turned his pasta-making hobby into Pasta Mercato and began selling fresh noodles at the city's farmers markets, cafés, and boutique grocery stores. "With COVID-19 keeping the world in a constant place of unease, people are looking for comfort," Kremnov says. "They gravitate towards pasta because it's easy to cook and can be used as a canvas to try new ingredients and recipes." Made in the traditional Italian method, Pasta Mercato's bronze-cut noodles have a coarser texture that makes them the perfect vessel for absorbing sauces.
Like many small businesses launched the during the pandemic, Pasta Mercato has relied heavily on social media to get the word out. Kremnev posts gorgeous Instagram images of weekly features: warm, golden trecce, fusilli, rigatoni, and mafaldine noodles tucked neatly in white cardboard boxes. "I was very hesitant to use Instagram at first because I didn't have much of a social media presence," Kremnev explains. "But the platform has really helped me to connect with customers. Seeing people post pictures of pasta and the meals they've created gives me a real sense of fulfillment."
For those who want to learn how to make their own artisanal pasta at home, there are virtual classes and online influencers to follow for guidance and inspiration. The veteran Italian nonnas of Pasta Grannies offer tips and tricks via their popular YouTube channel, while Toronto chef Jess Mariano (@pastaforever) hosts monthly pasta lessons over Zoom, guiding participants wine in hand as she kneads semolina-based dough and moulds it into artistic forms like cavatelli and orecchiette.
Sarah Miniaci, a life-long pasta-lover with Southern Italian roots, began sharing her pasta-making hobby on Instagram from her Toronto kitchen at the start of COVID-19. "Honestly, I still don't really know why I started to share my pasta-making endeavours on Instagram, but it's been an unexpected and wonderful light in the darkness of this pandemic," she says. "As simple as it is—you really just need some flour, maybe some eggs, and a clean, flat surface—it is also deceptively complex and there's a ton to learn."
For Miniaci, pasta-making has not only been a delicious lockdown project to help stave off boredom, but she's also developed a sense of community with fellow pasta fans online. "I've made connections with all sorts of other people near and far who are on the same pasta-making journey. It's this whole little group out there of people who are just as pasta obsessed as I am."
There is perhaps no better example of the pasta-obsessed masses than the viral TikTok video of Finnish food blogger Jenni Häyrinen's feta pasta recipe. The creamy oven-baked pasta features common grocery store items—a block of feta cheese, a pint of cherry tomatoes, olive oil, some herbs, and a box of dry pasta—making it a simple and fulfilling weeknight meal. To date, the #FetaPasta hashtag boasts close to 650 million views on the video-sharing platform and has been replicated by at-home chefs around the world.
Though for purists, the social media sensation could use some tweaking. "Feta is for salads, and you can do better," Miniaci laughs. "Let the TikTok kids do their thing, and go find yourself a nice hunk of pecorino Romano instead."
And perhaps that is the true beauty of pasta—it can be as simple or as complex as you want it to be. Both accessible and artisanal, it is a great equalizer universally adored in its many forms.