Laarb Ped, or Laotian Duck Salad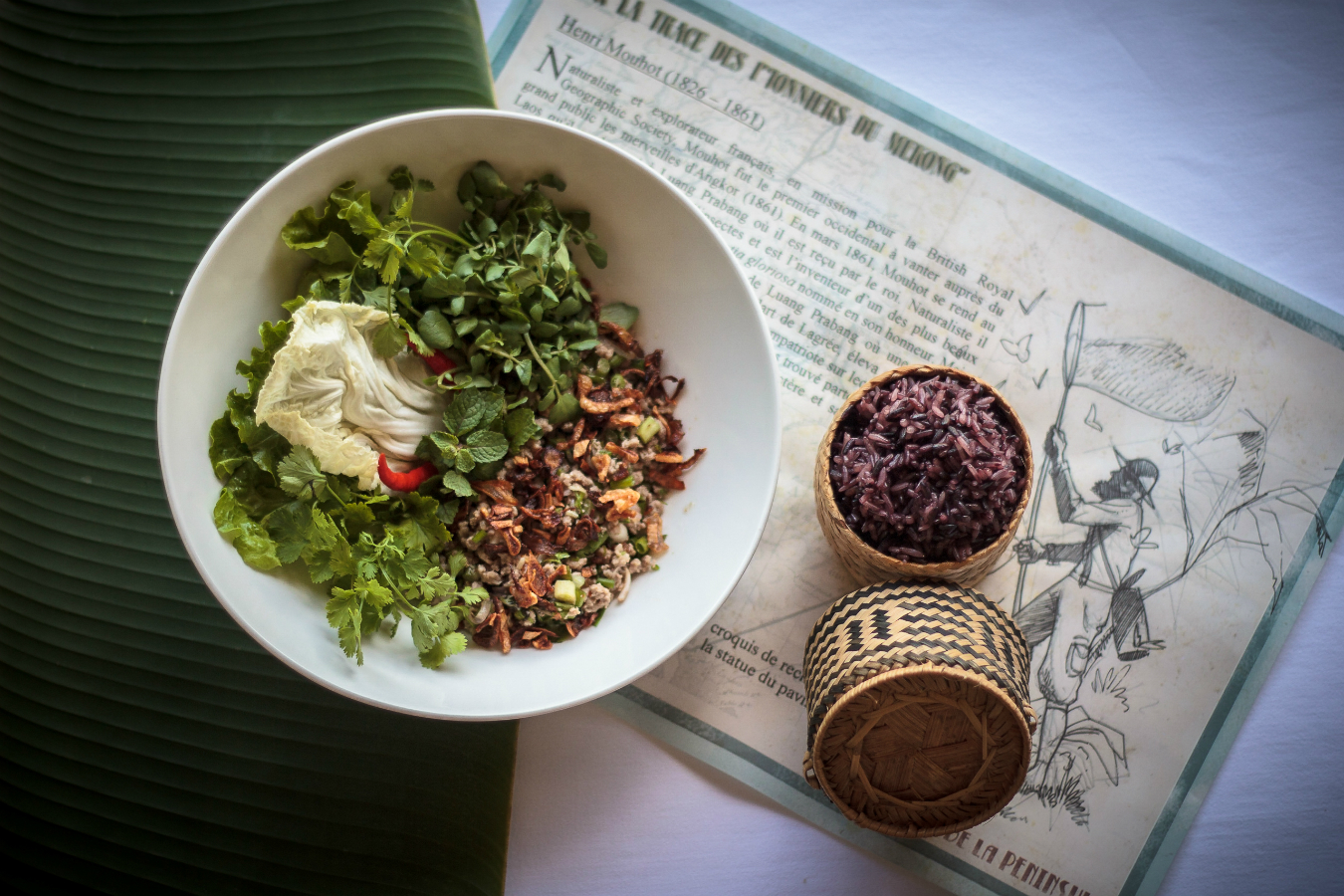 The Small Luxury Cookbook is a curation of 221 recipes from the various chefs of the Small Luxury Hotels of the World. Here, we share salads that encourage leaving hearty winter soups behind for lighter fare better suited to warm weather. 
Chef: Khamphong Phommala of La Belle Epoque at The Luang Say Residence in Luang Prabang, Laos
Serves: 1
150 g minced duck breast
5 g salt
1 teaspoon sesame oil
10 g lemongrass, chopped
20 g garlic, sliced
20 g shallots, sliced
10 g kaffir lime leaf
20 g roasted ground rice
20 ml fish sauce
20 ml lime juice
10 g spring onions
10 g coriander
10 g watercress
Red wild sticky rice, for serving.
Method
Heat the oil in a wok until just smoking.
Add the minced duck and salt; stir fry for around four minutes until the meat changes colour, then remove from the heat.
In a bowl combine the lemongrass, garlic, shallots, kaffir lime leaf, and ground rice. Toss for 1 minute until all the ingredients are well combined.
Season with the fish sauce and lime juice. Taste and adjust if necessary.
Garnish with the watercress, spring onions, and coriander, and serve with red wild sticky rice.