Japanese-Inspired Avocado Toast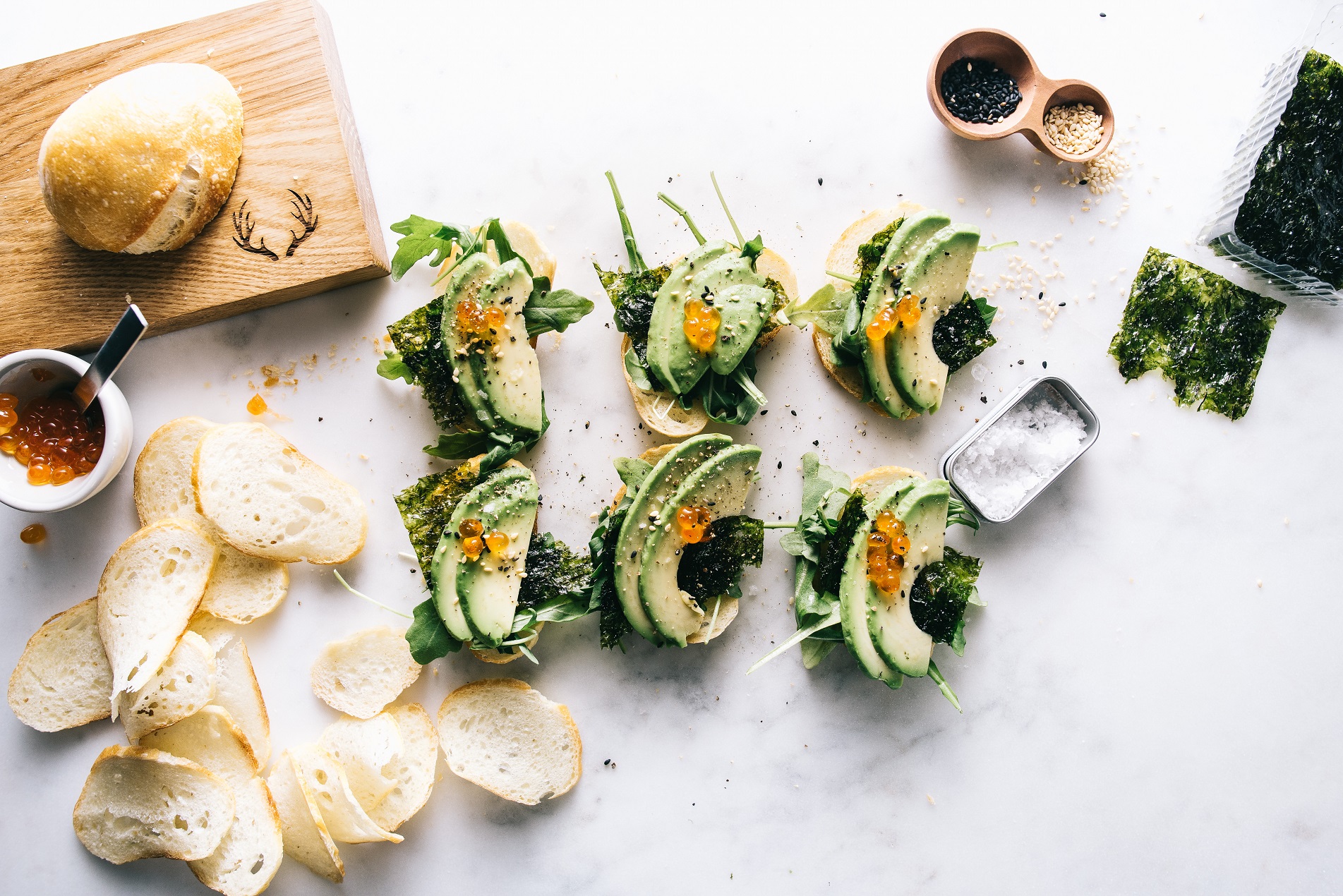 Canadian blogger Stephanie Le is the award-winning voice of I Am A Food Blog, a go-to online destination for unfussy yet decidedly elegant comfort food (mini Hainanese chicken pot pies, anyone?) and author of the Easy Gourmet cookbook. Here, Stephanie shares with us a recipe for elevated avocado toast. 
These toasts are perfect for when I have a sushi craving, but also want avocado toast. I love a crunchy toast base, and the roast-y saltiness of laver pairs perfectly with creamy avocado. The juicy ikura are tiny pops of brightness, and the sesame seeds add a bit of nuttiness. Seriously good!
Makes 10-12 toasts.
Ingredients:
1 avocado
10-12 thin slices of toast (I used a baguette)
1 handful baby arugula
6 pieces of laver/roasted seaweed
1-2 tablespoons ikura
toasted white and black sesame seeds
salt and pepper to taste
Place the avocado on a cutting board and cut lengthwise, in the middle carefully, rotating around the pit. Twist half of the avocado off and remove. Place the remaining half (with the pit) on a dish towel and carefully tap your knife into the pit so that it wedges itself in. Twist the knife and remove the pit. Place the avocado, cut side down on to your cutting board and peel off the skin. Cut into 10-12 thin slices. Top slices of toast with arugula, half a piece of laver, 2 avocado slices, sesame seeds, and salt and pepper to taste. Enjoy!