Fracap x Simons Hiking Boots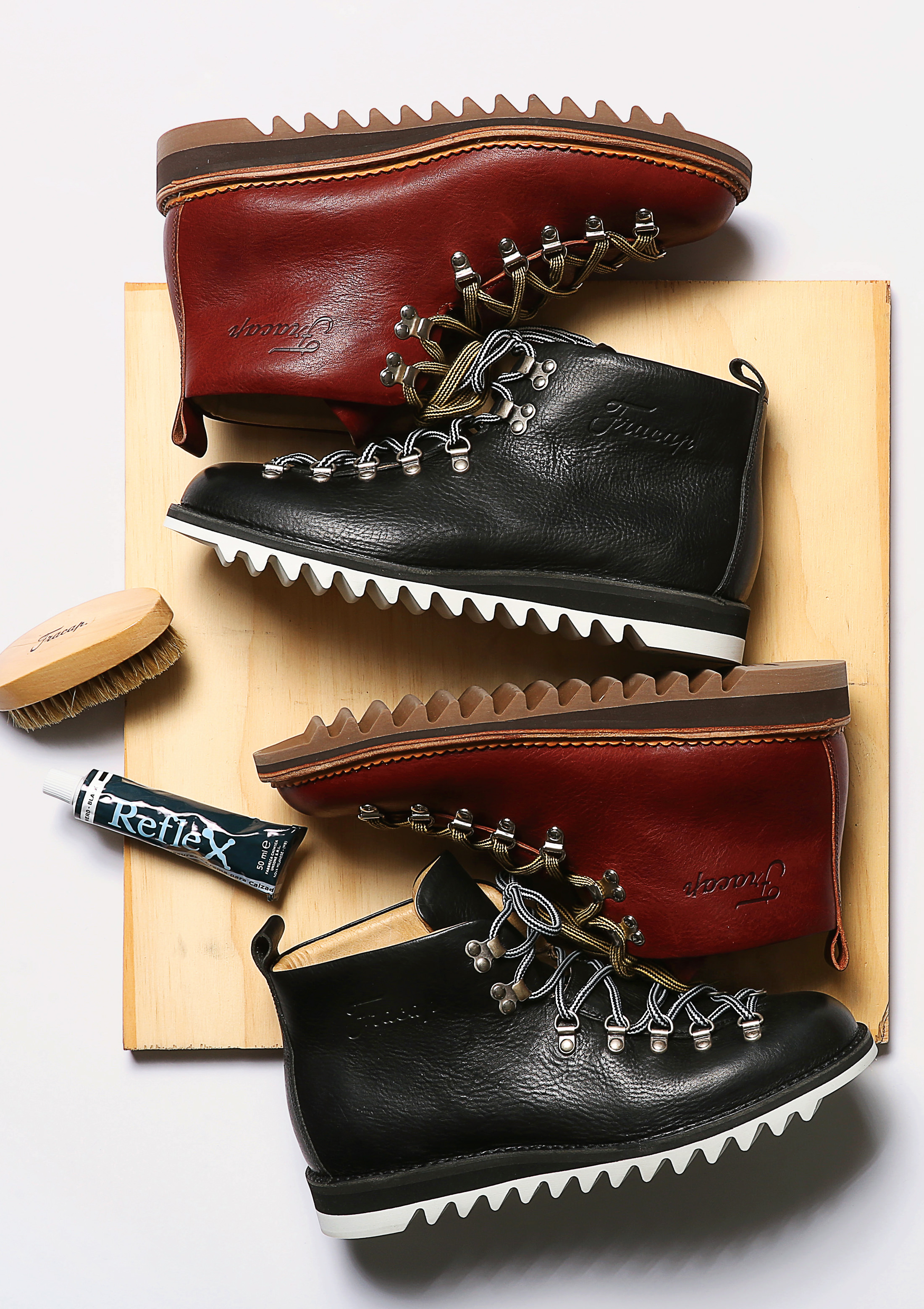 Southern Italy's Puglia region is known for its baroque architecture and olive oil production—not so much for its outdoor apparel. But if you squint at a map, you can locate a town that could change all that. Monteroni di Lecce is the birthplace of Fracap, a company that has been handcrafting hiking boots for men and women—in the heel of Italy's "boot", no less—since 1908.
Today, the business has expanded to include the likes of gladiator sandals and boat shoes, and is run by third-generation owners Antonio and Michele Cappello, who took over in 1978 and have retained many of the pillars of quality put in place by their grandfather. Originally branded as Cappello, the current label Fracap was formed as a portmanteau of fratelli ("brothers") and Cappello; its recent collaboration, Fracap x Simons, is in some ways an ode to that brotherly bond.
The collection came about when the Simons buying team discovered the heritage hiking boot brand on a trip to South Korea. After visiting Monteroni to meet with the Cappellos, the Canadian department store chain and the Italian footwear company quickly bonded, partnering to design two styles of M120 boots for men that released this fall. Each is handmade with a core of hardy construction luxuriating beneath deceptively good looks. Fracap's shoemakers use Italian vegetable-tanned calf leather formed around Italian army–designed moulds, with military-style stitching and hand-milled outsoles. One style is black leather with a white sole; the other is dark brown leather with a beige sole.
The overall result: boots that look at home strutting down the runways of Milan, exploring the Canadian Rockies, and trekking in the Italian Alps.
_________
Never miss a story. Sign up for NUVO's weekly newsletter.