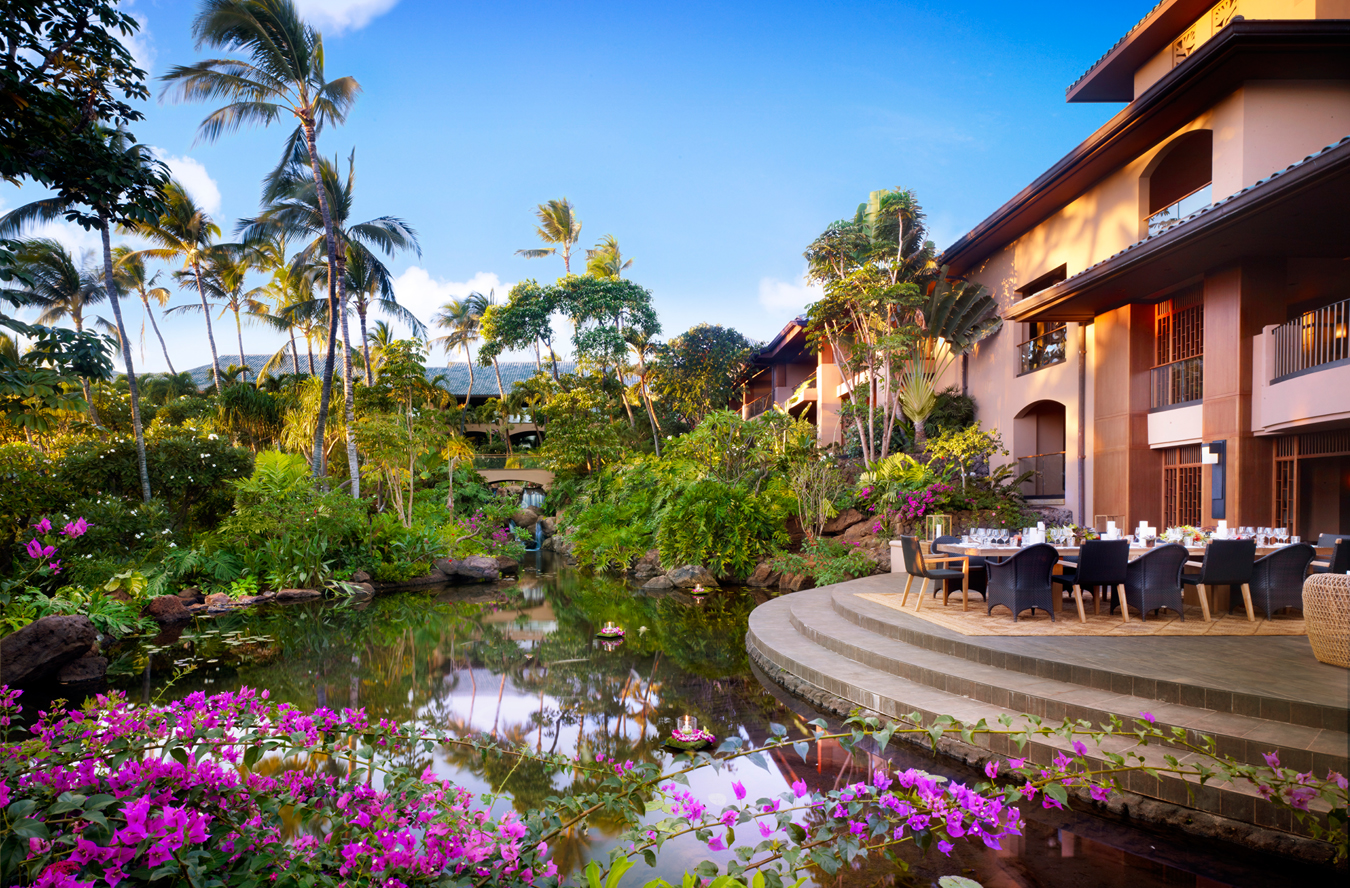 Forget everything you've heard about Lanai. If you've heard anything at all, that is.
Lanai's status as a 365-square-kilometre enigma becomes abundantly clear soon after I touch down following my 30-minute flight from Honolulu, when a line of orderly pine trees greets me. "What's with the pines?" I ask my driver, only to be told that they were planted centuries ago to improve ground water supply, and were also used for constructing wooden sailing ship masts.
At first blush, it is difficult to get a sense of Lanai. The smallest publicly accessible inhabited isle in the Hawaiian Islands (the population lingers around 3,100), it is nestled between Maui to the east and Molokai to the north. Lanai's defining features are many, but the main characteristics are two-fold: for one, it used to be home to Dole's primary pineapple plantation fields. Once nicknamed the Pineapple Island, its last harvest was in 1992 when the fruit stopped turning a profit; these days, the hotel industry dominates, and guests now rent horses from the Stables at Koele to ride among the thin ironwood trees that overlook the fields where crops once grew. The second item of note is that Lanai is still privately owned—rare for a large island in the United States, and rarer still to have the owner—in this case, billionaire tech entrepreneur Larry Ellison—both welcome tourists and get along with the locals. Still, don't let the estimated $300-million price tag (U.S.) cloud your judgement. To set foot on Lanai is to be seduced by a Hawaii of a different time, while still allowing oneself to be embedded in luxury.
The Cook pine–lined drive has led me to Manele Bay and the Four Seasons Resort Lanai, one of two Four Seasons properties on the island, where I'm welcomed with a cold towel in the lobby. A grand staircase overlooks a terrace, swimming pools, and, yes, palm trees; the distant ocean sparkles like a mirage.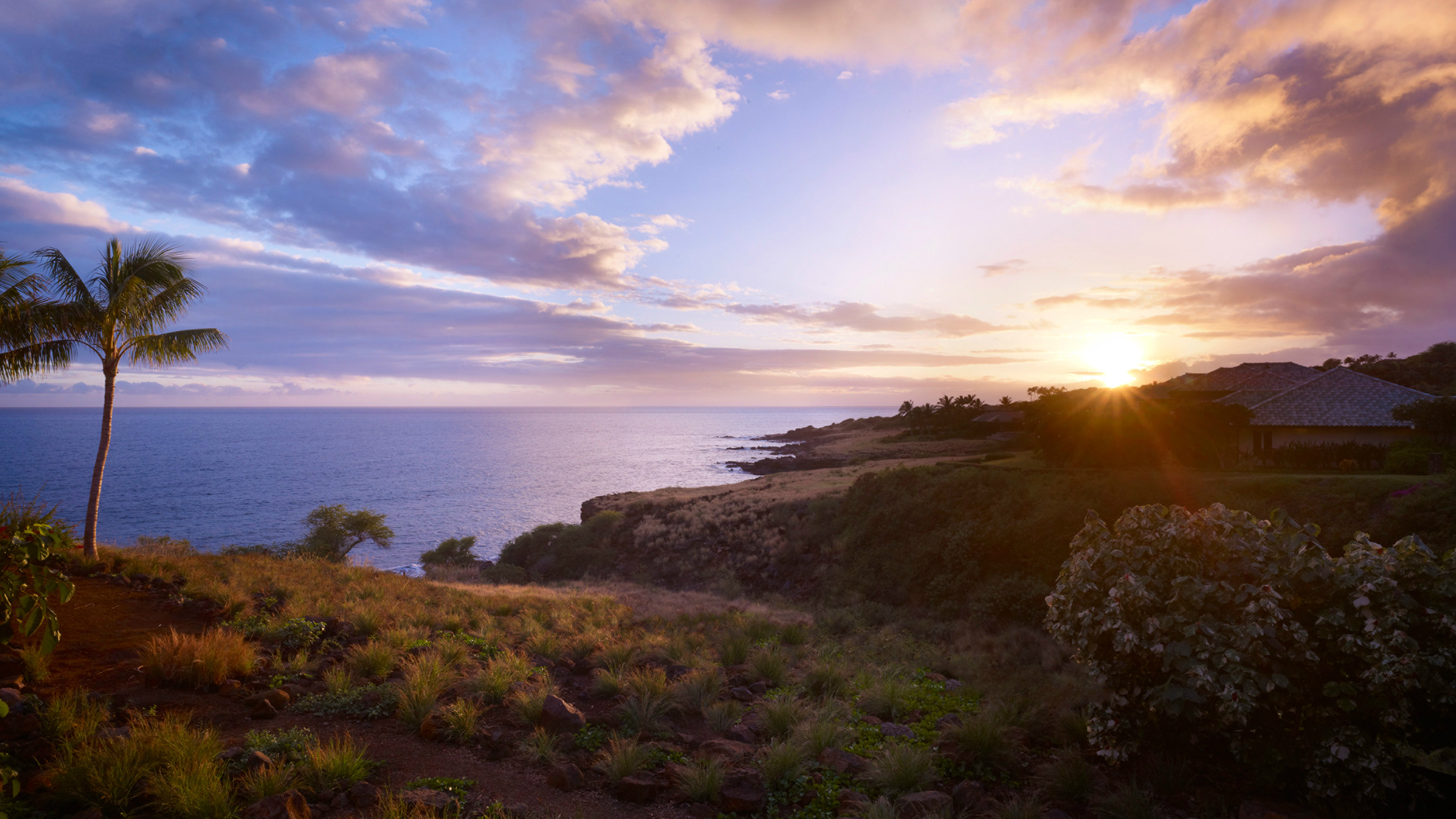 The resort is perched on the southeast side of the island and has recently undergone extensive renovations (fully re-opening in early 2016). The property is the jewel in the island's crown, with an 18-hole Jack Nicklaus Signature golf course, and full spa facilities. (The other Four Seasons hotel, the Lodge at Koele, has not set a re-opening date.)
These two luxe resorts were built in the 1980s to diversify Lanai's economy, and whoever has owned the island also owns them. Businessman David H. Murdock and his company, Castle & Cooke, took over from the Dole family in 1985, continuing on the trend of Lanai's private ownership that dates back to the mid-1800s. In 2012, Ellison, bought 98 per cent of the island (2 per cent remains state-owned) from Murdock. Ellison and his company Pulama Lanai quickly embarked upon a series of environmentally friendly endeavours for revitalizing the agricultural sector. Ellison has been slightly stalled along the way because of permits, but other improvements have been made. Public basketball courts were built, tennis courts were repaved, and the local movie theatre was renovated.
At Four Seasons Resort Lanai, this refurbishment has pushed out the old Hawaii—think plantation-style furnishings and washed-out green roofs—in favour of a dark beige palette, walls in teak and zebra wood, mahogany floors with hand-woven area rugs, and fine furnishings of rosewood, leather, iron, and linen. In my suite, a 90-inch LED panel television greets me with a surfing forecast. The king-size bed is throne-like in grandeur, while a nearby touchpad has light settings: "day", "sunset", and "relax". A dolphin alert has been set up on complimentary iPads in all the rooms. Admittedly, the wealth of futuristic technology is in slight juxtaposition to the natural beauty that sits beyond my balcony.
Key cards are on offer at check-in, but archaic when the other option is presented: a black plastic sensor bracelet to wave in front of the door, instead. I wear this new accessory the entirety of my stay. The bracelet swims with me at sunset off the crescent-shaped white sand beach. It dries off under the umbrella of a beachside chaise longue with me, and remains on my wrist when I dine at Nobu Lanai (one of the hotel's five restaurants), on delicate prawns that were caught off Kauai, lobster from Hawaii's Big Island, Wagyu beef from Japan, and lilikoi (passion fruit) gelato.
The hotel's 217 rooms are connected by a maze of walkways that snake through corridors overlooking jungle-like gardens. Escape the landscaped grounds for the rugged terrain that lies outside the hotel doors. Fisherman's Trail is a nearby hike, best done when the early morning mist hangs low, trailing around the porous lava rock that forms cliffs down to the beach. The surrounding area is protected sacred land, and preserved ruins of Kapihaa Village are nearby, ready to be explored.
"My wife calls it 'the island of exhale'," says Stephen Cheikes, who lives on Lanai with his wife, Cynthia Brander-Smith. "For me, it really is the ultimate in peace and quiet." The island's energy and ambiance appealed to the duo after Cheikes first visited in 1996 for an entertainment industry golf tournament.
As Brander-Smith puts it: "There is a sense of aloha on Lanai that has mostly disappeared from the larger Hawaiian islands. Seeing, feeling, and participating in the aloha here fuels people's memories of earlier times on the islands." The word aloha can be interpreted as a return to nostalgia, a sense of welcoming, or a sentiment of love and connection. Adds Cheikes: "There is a tradition on the island, when driving the eight miles from Manele Bay to town, or on any other routes, that you wave at everybody you pass."
Lanai City itself is quiet and tranquil as far as cities go, and at an elevation of almost 520 metres, it's noticeably cooler than the coastal bay below. The island's highest point is an inactive volcano, Mount Lanaihale, which is visible to the east of the city. The airport and roadways are still state-owned, though a certain percentage of houses are long-term leased. Still, residents are autonomous and there is no sense of private ownership trumping the purity of the island's Hawaiianess. "We don't have a sense of Larry Ellison here," admits Cheikes. "It is more of a psychological force—that one of the richest men on the planet owns this island."
Lanai's placid solitude lends itself well to exploration and if cabin fever strikes, it is possible to rent a Jeep to tackle some of the island's off-highway dirt roads for a back-country expedition. Head for the golden sand of Shipwreck Beach, or explore inland to catch sight of ancient petroglyphs. Wave to the oncoming cars all along the way. One thing is for sure on Lanai—wherever you choose to venture, serenity will follow.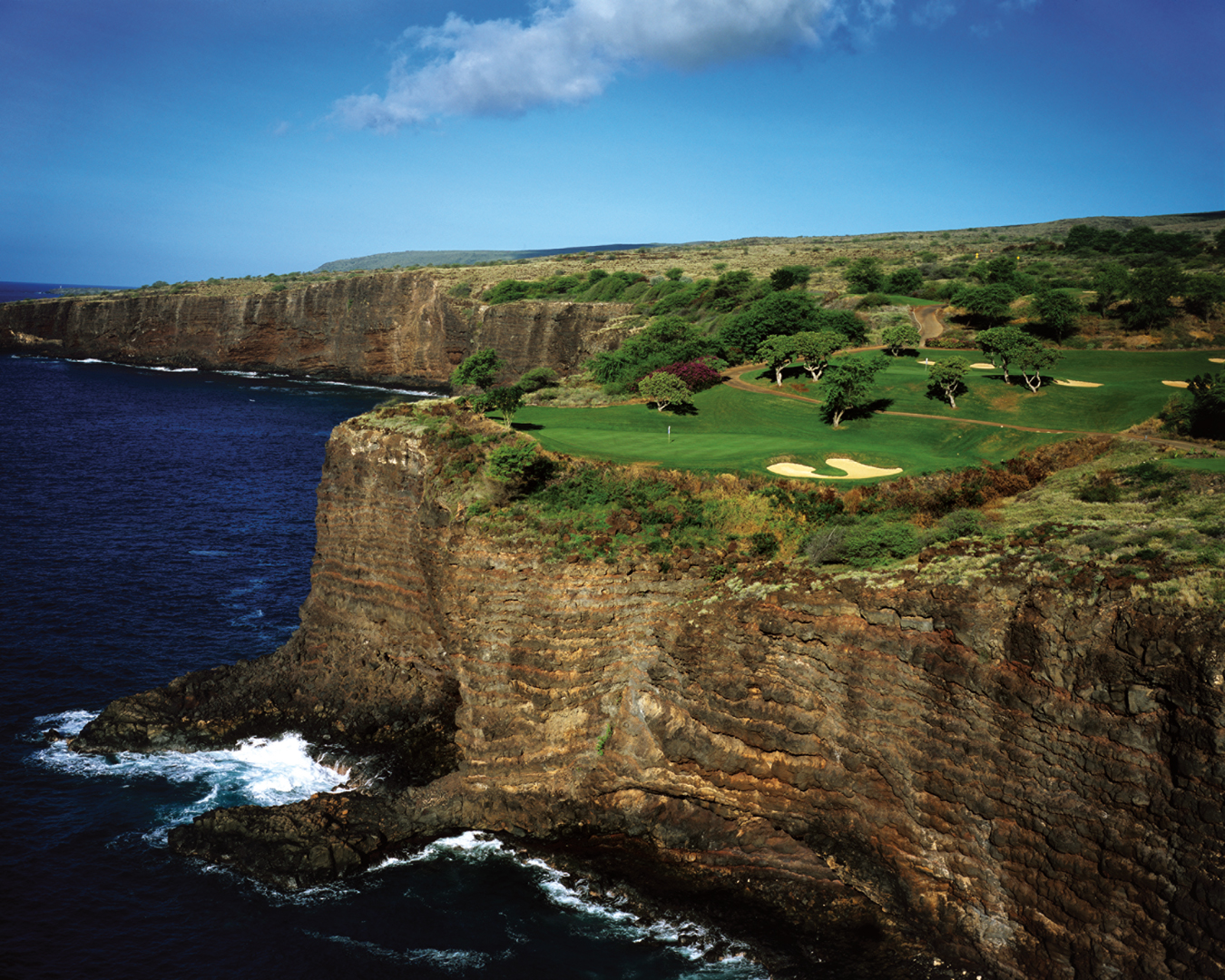 _________
Never miss a story. Sign up for NUVO's weekly newsletter, here.