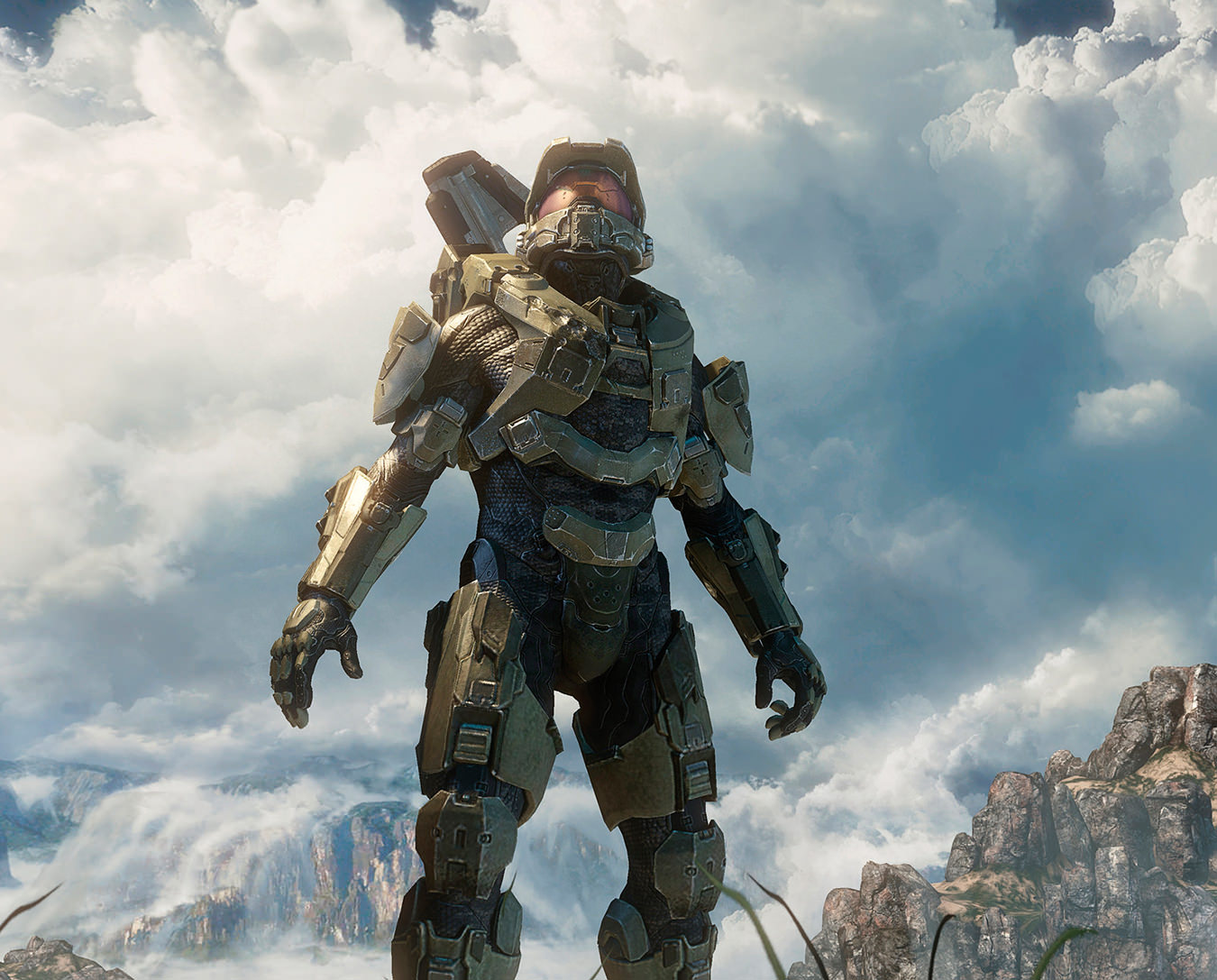 When Josh Holmes closes his eyes, he sees other worlds and the alien beings that populate them. "I dream Halo right now," he admits. It's to be expected, given that he's spent the last four years thinking about and playing Halo 4, the video game he helped create. The highly anticipated title was released on November 6, 2012, and like the games in the series that preceded it, Halo 4 is expected to set sales records. "I've played thousands upon thousands of games of Halo 4," he explains, "and I still love to play."
Holmes lives in Seattle, a short distance from 343 Industries, where he is the creative director for the Halo franchise, but he grew up in British Columbia and attended Kitsilano Secondary School on Vancouver's west side. He had ambitions as an actor, and even spent time in Los Angeles filming a television pilot. When that fell through, he returned to the Lower Mainland. "I needed a day job and I loved video games," he says of those days back in 1995. Holmes talked his way into a job testing games for Electronic Arts and told his agent he was taking a break from being on-camera. Within a year, he landed a role actually making games. "I never went back to acting," he says. In less than 15 years, he established himself as a top creative talent in the video game industry. In late 2008, Holmes quietly resigned from Propaganda Games, the studio he co-founded, and moved his family south of the border. Halo was calling.
Halo: Combat Evolved was released in 2001. A first-person shooter, it told the futuristic tale of a genetically modified super soldier, the Master Chief, fighting a cabal of aliens on an extraterrestrial ring-shaped world. Holmes says that at the centre of the franchise is a spirit of heroism. "Heroes are important as symbols of what we hope we could be in our finest moment," he says.
That first Halo game, a launch title for Microsoft's Xbox home entertainment console, was significant on a number of levels. Most other shooters were very scripted, with enemies behaving the same way every time—Holmes likens them to "memorization exercises"—but Halo was more of a sandbox. The movements of enemies were governed by what's known in game development parlance as an "artificial intelligence", which provides a framework for how the peripheral characters will behave. What it meant was that playing the game was different each time. Enemies would react differently, attacking from different angles, allowing players to try different tactics.Halo also included modes so that gamers could play together, both competitively and cooperatively. These elements have been part of every Halo game since.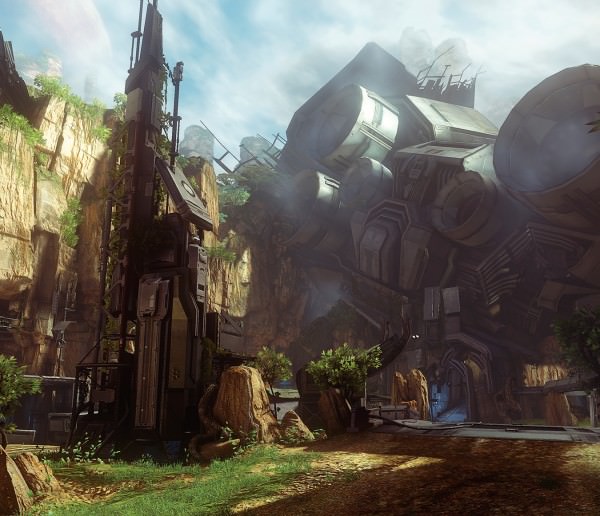 But narrative, for Holmes, is key to it all. Even the sports game NBA Street, of which he was the lead designer, had a plot. "I think story is one of the great ways that human beings learn and pass things on to one another," he says. "It's right at the fabric of our whole being." Video games are distinct in how they tell stories because the tale isn't being told to the player. Rather, players scrutinize notions of, "What would happen if?" The job of game developers, says Holmes, is to create the backdrop, and the players make the decisions about what's going to happen. "It lets you play with the world and explore," he says.
The Halo franchise, which has generated more than $3 billion (U.S.), now consists of video games, novels and comics, action figures and collectibles, and animated short films. A live-action feature, which was to be produced by Peter Jackson (The Lord of the Rings) and directed by Neill Blomkamp (District 9), was shelved in 2007, but the promotional campaign for Halo 4 includes an ambitious web series, Halo 4: Forward Unto Dawn, that stars Vancouver actor Daniel Cudmore as the Master Chief and was shot in the Lower Mainland. In total, the video games have sold more than 43 million units, and the last game, Halo: Reach, generated more than $200 million (U.S.) in sales in the first 24 hours of its release. By comparison, this summer's release of The Avengers, drew $207 million (U.S.) on its opening weekend. The final Harry Potter film? A paltry $169 million (U.S.).
"Every major Halo release has been a massive pop culture moment," Holmes explains. Not unlike the Star Wars films that he grew up watching. It's an apt comparison. "Star Wars is a world where the story that's going on in the foreground is very well defined, but when you start to move off into the deeper corners of the universe, you find that there's so much richness that has been developed," he explains. The same can be said of Halo. "It's one of the things that makes people keep coming back to the Halo universe."
George Lucas and his space operas influenced a generation, and Holmes hopes he can have the same kind of impact. "I really believe that video games are that emerging medium that will have the level of impact that film has had on people in the past," he says. "And that we can speak to a new generation of youth and players and tell stories and create worlds that will stand the test of time."
Screenshots provided by 343 Industries.