The Feminine Side of MB&F
The Legacy Machine FlyingT is the first MB&F timepiece dedicated for women.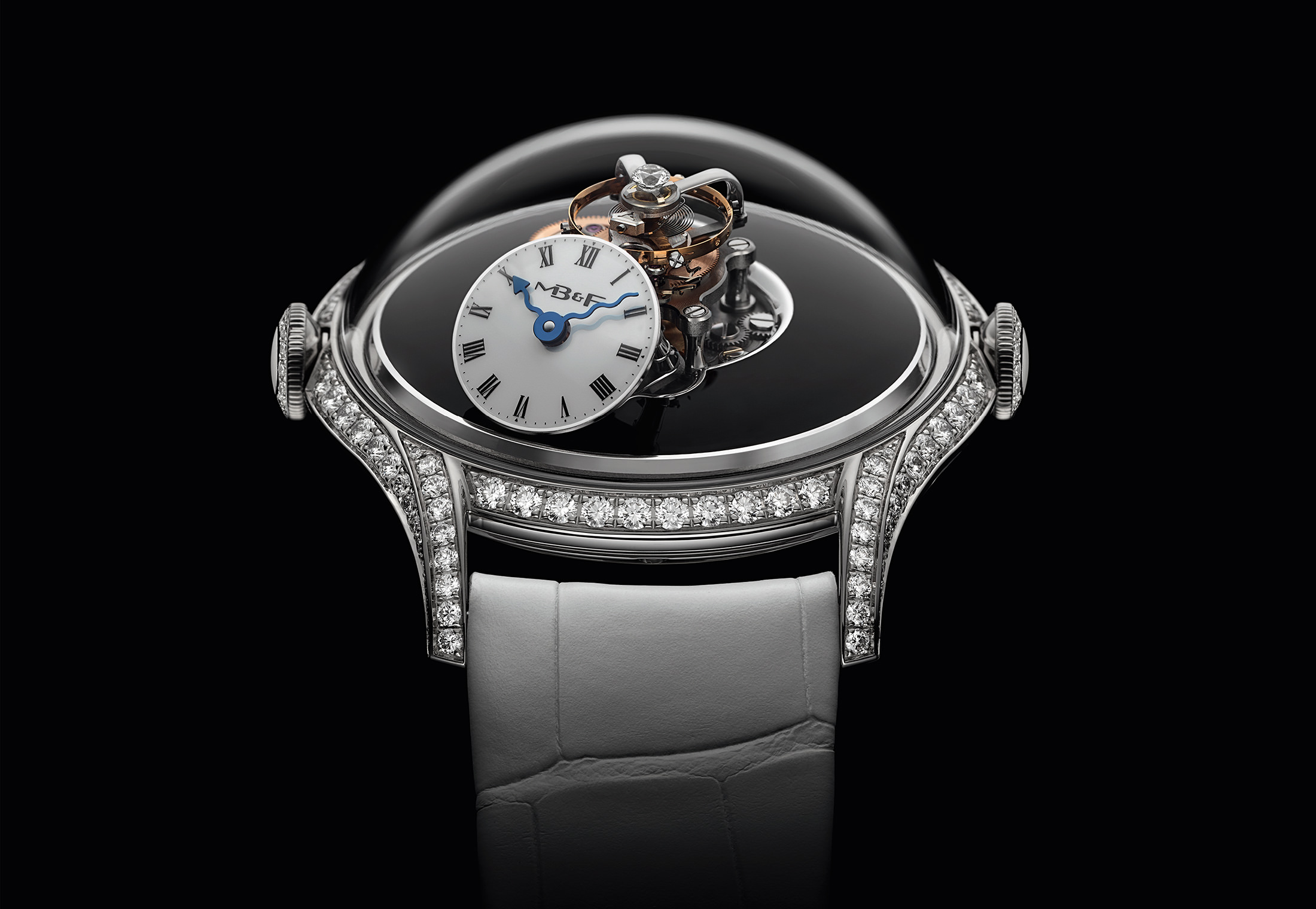 Maximilian Büsser, known as Max, is the cool kid of watchmaking. While his MB&F (Maximilian Büsser & Friends) creations are based on the principles of traditional Swiss mechanical watchmaking, his ingenious inventions are more like horological machines. For the past 14 years, Büsser has shaped MB&F into a paragon of independent watchmaking. In March, he released the Legacy Machine FlyingT, the first MB&F timepiece dedicated for women.
This project was created out of admiration for the women in his life: his mother, wife, and two daughters. The piece features a sapphire dome that houses a towering movement topped with a flying tourbillon. The dial at 7 o'clock is positioned at an incline of 50 degrees, and the source of the 280-component automatic movement is a winding rotor in the shape of a sun, visible from the underside.
_________
Never miss a story. Sign up for NUVO's weekly newsletter, here.