A Space-Themed Furniture Collection by Marni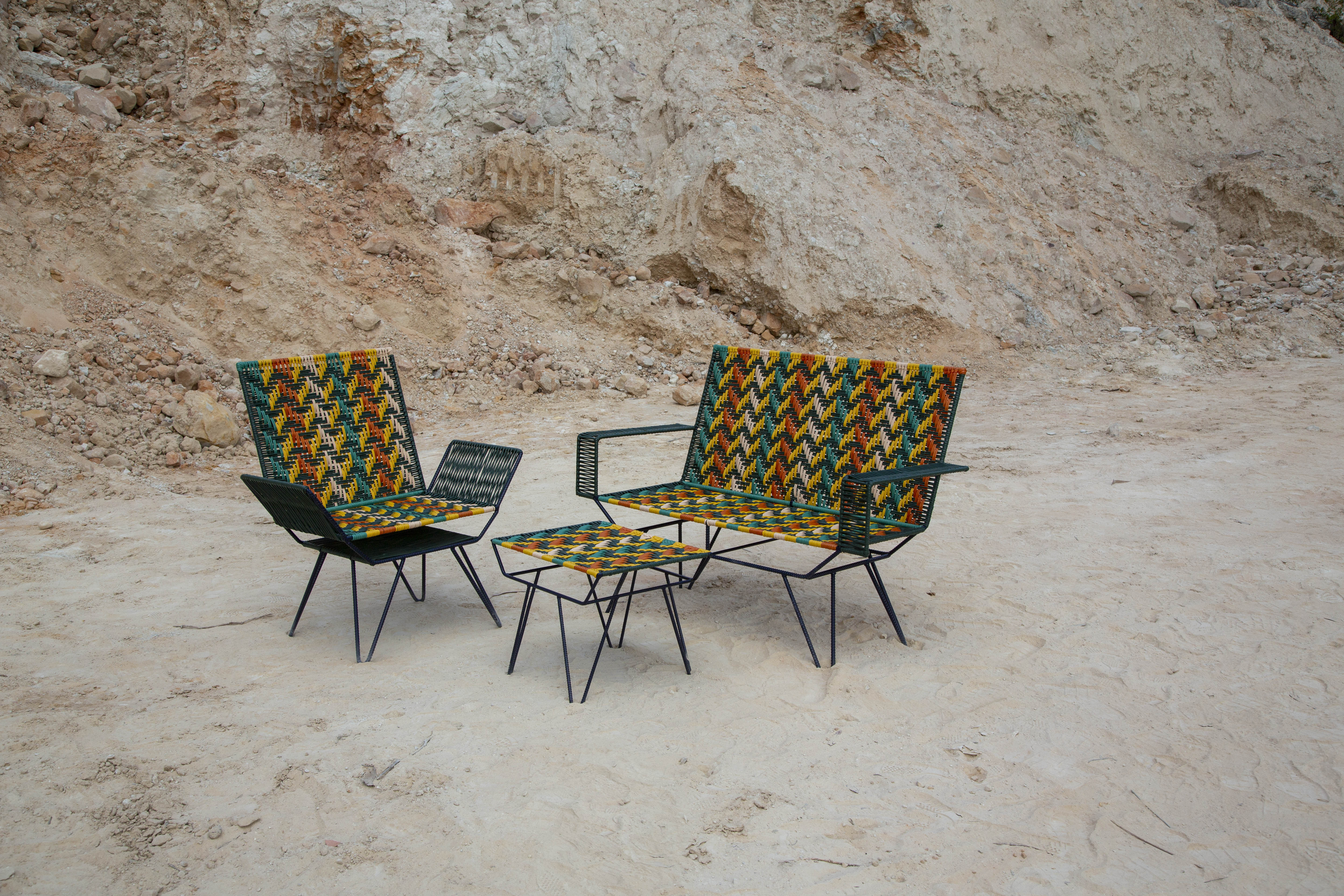 In April, for the seventh year, fashion house Marni presented at the Salone del Mobile in Milan. Titled Marni Moon Walk, its limited edition furniture and tabletop (yes, literal tabletops) collection consisted of 40 handcrafted pieces. These fashionable-but-not-fashion projects contain the DNA of Marni garments: their playfulness, fields of colour, unpredictable patterns, and trend-eschewing silhouettes, as well as their synthesis of craftsmanship and innovative design.
Each year's theme is inspired by international events, as seen by Marni creative director Francesco Risso. Moon Walk marks the 50th year since human beings landed on the lunar surface by blending primitivism with the future. The pieces—Formica-clad wooden and metal coffee tables that suggest spaceships, benches and stools in wood and leather that evoke tribal totems or aliens—are hand-made by female artisans in Colombia. The full Moon Walk range was sold only during the fair, while a selection of items will be available in-store and through the Luisa Via Roma website in June. A portion of the profits from Moon Walk will be donated to the Rome-based Future Brain project, which supports children with brain cancer.
_______
Never miss a story. Sign up for NUVO's weekly newsletter, here.