Canadian Novelist Marlowe Granados on Blurring the Lines Between Party Girl and Poet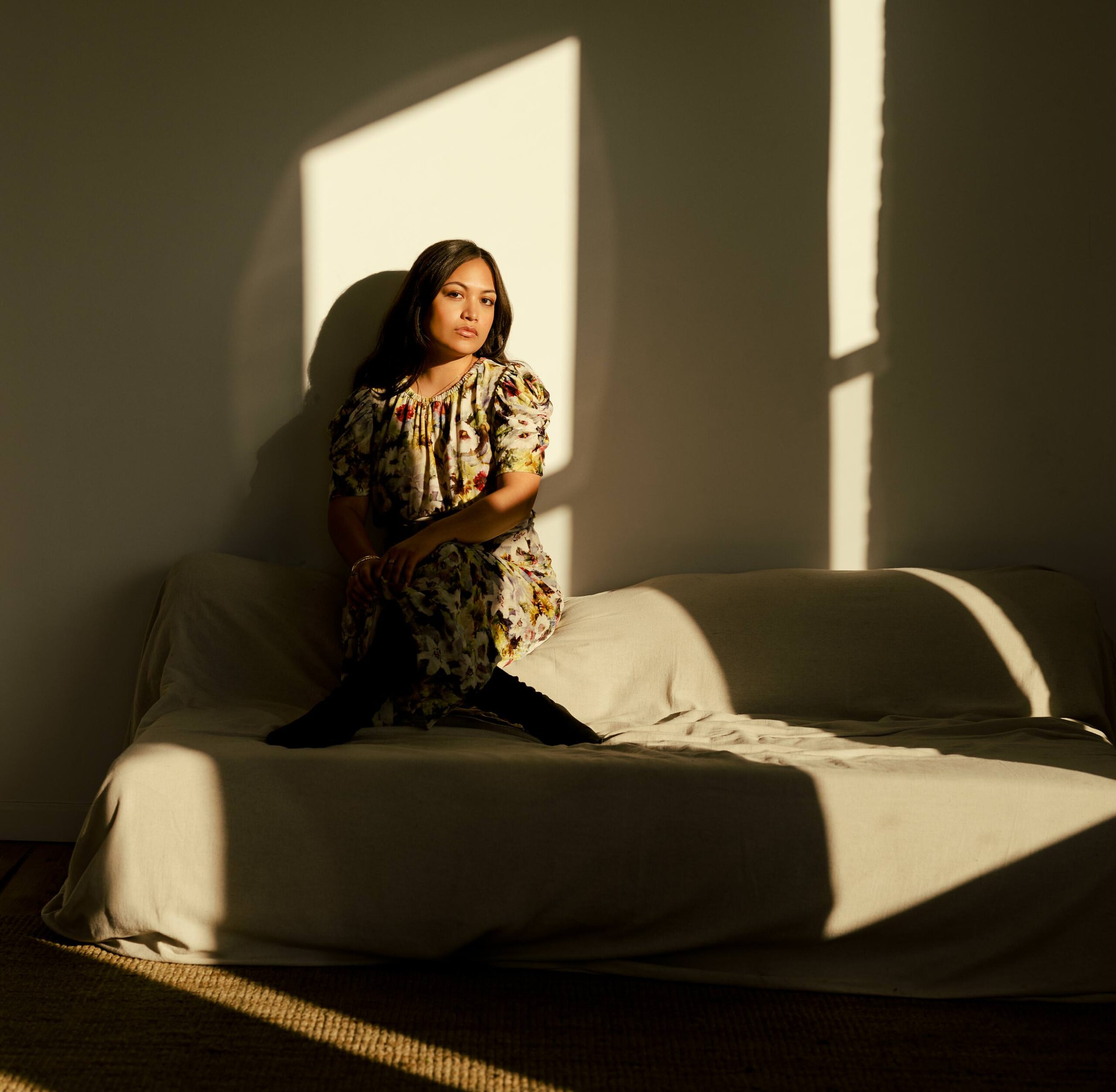 When I meet Marlowe Granados in December, we settle down in the lounge of a boutique hotel in Tribeca that maintains the boys club allure of dark wood panels and black-and-white-tiled floors. It's an ambience you find on every block in the city but amusing given the loud femininity of the author's debut novel, Happy Hour, published by Verso in late 2021, a year after its Canadian release. The weather outside is unseasonably warm. Granados had come to New York wearing a fur coat. And despite the exterior balminess, she is absolutely still going to wear it.
Even had I not read numerous interviews where the author's anecdotes have closely resembled those of her character Isa Epley, it would be hard not to compare the two when you encounter Granados in the flesh: young, alluring, stylish—with clever eyes but soft facial features. In the novel, Isa and her best friend, Gala Novak, move to the city committed to a passion for glamour and testing the limits of what they can get away with. Their exploits are carried out not necessarily in the vein of over-the-top opulence and debauchery à la Fitzgerald, but with a delicate ferociousness and pithy analysis of money, society, and relationships. Their dating escapades early on make it clear they won't be running a nonprofit. As Isa's mother always told her, "To be a girl, one must be especially clever."
This feverish tale of two girls in their early 20s hacking it in the city by occasionally selling vintage clothes from a park stall—and more often scheming how to be wined and dined by gentlemen patrons—is no typical beach read, but it is also meant to present some good, clean fun. "Everyone thinks each new novel these days has to be so serious. I wanted to capture moments like when Isa and Gala are getting ready together, preparing for a night out. The music, the makeup, the outfit changes. Facts from my life transposed onto ideas of lineage and women." Granados means lineage as the tradition of women doing the same kind of thing over the course of time. It's true: few things can encapsulate female relationships more than the habit of generations of women getting ready for parties together and the camaraderie and safety the washroom has come to represent. And despite finding some amusement whenever she learns of men enjoying the novel, she will admit that was not her intent. "It's not about men, and it's not for men."
Granados is reluctant to classify the novel as autofiction, but the parallels to her own life are abundant. Growing up in Toronto, she started hopping buses down to New York as early as 15, making her way into bars and parties with seemingly insouciant aplomb. "I was a bit of a precocious teen." She still describes that time as chaotic, and with sincere awe at her younger, headstrong nature. "I don't understand how I did the things that I did—how I got away with stuff or how I got into places or met certain people. I guess it's a testament to the type of wildness I had from very young." She has also had various modelling gigs. She has an enduring interest in fashion and style (Italian designers like Pucci and Prada are favourites). "I honestly wear whatever makes me feel good." Her Instagram looks like that of a playful socialite. She's a Scorpio (Isa radiates Scorpio energy). And she too lost her mother at the age of 19.
This last detail isn't revealed to the reader till well past halfway into the book. Why wait till nearly the end of a story to give a piece of information that changes the entire work? At first it seems as though Isa's nonchalance toward her own bluntness won't dissipate even in the discussion of her mother's death. But this is not the case: "Death is not unspeakable, but it often feels that way," Isa says. Whether we knew early on of her mother dying young or not, the news only mirrors and augments the sad depth and loneliness lurking all along behind the speaker's candor.
_________
"Charm and beauty are a kind of status and a way to climb up, but it's also important to know how fragile that is."
—Marlowe Granados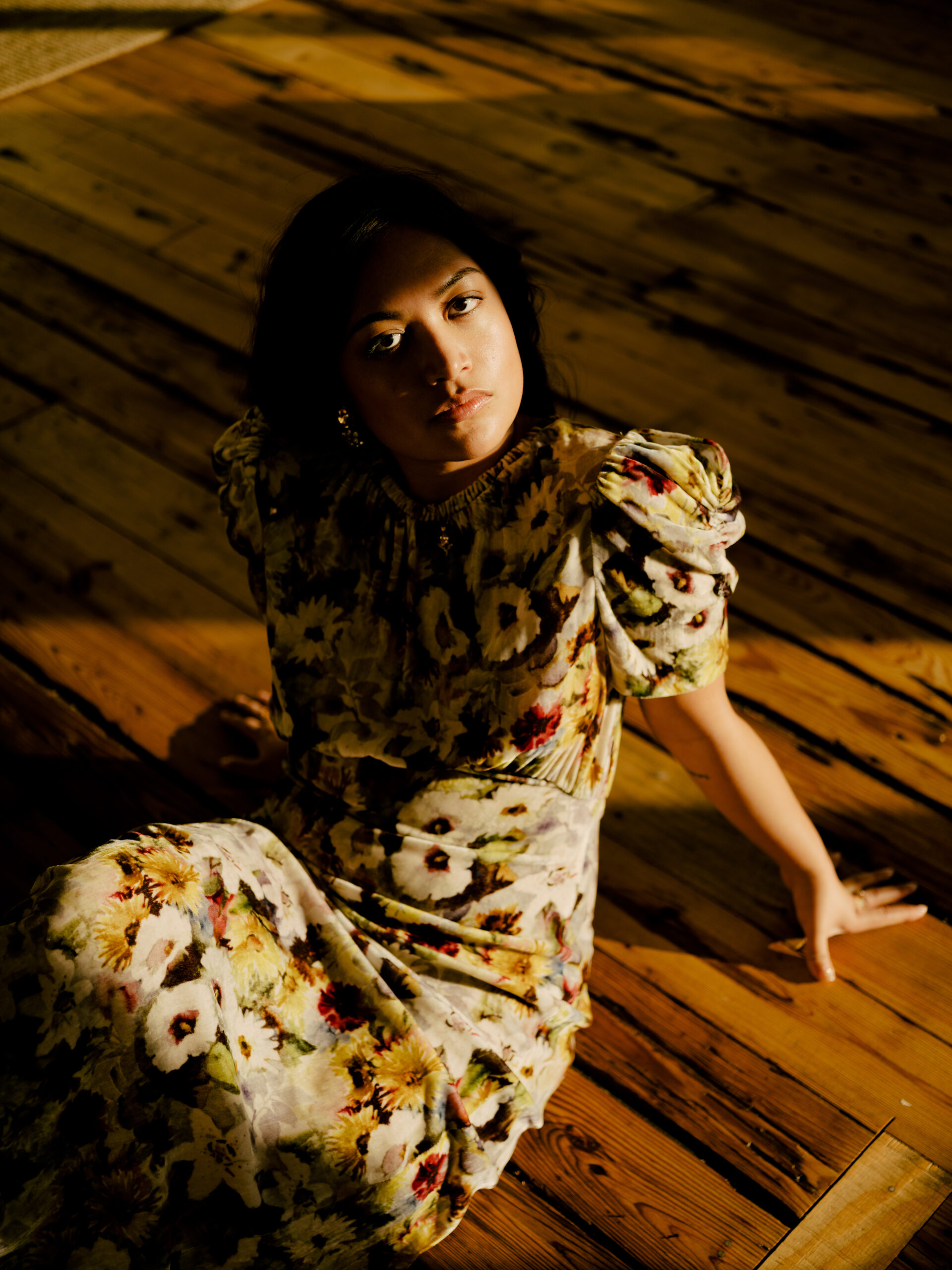 Isa comes off as equally the most capable and the most vulnerable subject, and her inner monologues are often despondent enough to make you question the magnetic wit she doles out. When ignorant men struggle to place Isa's heritage (Granados herself is Filipino and Salvadoran) and tell her she looks "exotic," she bats her eyes knowingly and moves the conversation on to something new. When Gala continually struggles to pay her half of the rent, Isa mitigates by eating another bodega hot dog and thinking about how she'll have oysters and a French 75 again soon enough. A subtle dread builds throughout—there's no way these two girls will make it through the summer without reality banging on the front door. And while there are significant similarities to Ottessa Moshfegh's My Year of Rest and Relaxation, Isa and Gala don't have the same financial cushion. They are also both in the U.S. illegally.
Growing up, Granados spent a lot of time with Lolo and Lola, her grandparents, learning the art of entertaining herself while being constrained to indoor activities. This often meant watching old Hollywood films starring Audrey Hepburn or Rita Hayworth. That fascination with emulating golden age brilliance is still evident in Granados' life and writing. It also characterizes the dainty veneer over the more quotidian realities of Isa's life in New York—a veneer that cracks a little each time someone with higher class status teases and belittles her (most unsettling being her humiliation in the Hamptons). But to say the novel shies completely away from sociocultural matters of severity would be a mistake. And it's Isa's effortless charisma that makes her biting social commentary on the flagrant misogyny, narcissism, and racism of various characters so successful. Like Hepburn or Hayworth, Isa is part of an archetype of women rising through the ranks in masculine-dominated environments over the last century.
She agrees: "Especially when you don't come from a certain privileged background, but you have certain other things. Charm and beauty are a kind of status and a way to climb up, but it's also important to know how fragile that is." Ultimately, Granados was not exactly like Isa when she was that age, and her hope was to portray their respective situations in relative, contextual terms. "It's a particular type of resiliency that comes from being by yourself and only being able to rely on things for short periods of time. You have to be a bit of a shape shifter."
I smile. "Good thing you're a water sign."
Happy Hour is a tribute to a particular frenetic pace among New York's social elite, one sometimes lived by these kinds of characters—modern femmes fatales and manic pixie dream girls. Though similar to many of their golden Hollywood predecessors, characters like Gilda or Holly Golightly carry a sadness as devastating as their desirability. That layer of the novel is not the most obvious but one Granados considered a driving force when writing. "I was thinking in terms of how to deal with grief when you're set on pushing forward and pushing through that darkness. I want to take lightness seriously. And also how it decays," she tells me.
With Isa, she is allowing women to both commiserate with her and overcome grief by the pursuit of beauty or any other means necessary. Eventually the girls' constant curation of joy and pleasure does come to an end as September begins. "Life can be boring when you have nothing to cry about," Gala remarks. She's hitching a ride off to the heartland, while Isa is staying in town and meeting with a publisher about her diaries. They end things in true Granados fashion: sneaking out of a restaurant where their dinner party is paying the bill; being chased down the street and called "cheap little sluts" by said dinner party; soon after stealing a bottle of Prosecco from a rooftop party where Isa believes all the men are ruthlessly impugnable, to be avoided; and finally, breaking into the secret garden of Gramercy Park and enjoying their bubbly from borrowed coupes. One last proper fit of reality-avoidant behaviour—full of giggles and shine.
Any decay in the novel is as subtle as a party winding down and the grief over the loss of a parent. Isa Epley is no person to pity. Rather she is a woman wrecked by circumstance and gallantly finding her wings, something common to many of us, not just her Canadian creator. What's next in store for Granados? Who knows. What's certain is that we'll head to a bistro down the street for a martini or two (or three) to talk about our current romantic entanglements (off the record). Not unlike Isa, she can be coy when answering personal questions, but so can I. And I wouldn't have it any other way.
Makeup by Justine Sweetman. Hair by Jason Chong Li. Photographed at the Current Residence Studio, New York.