Trendspotter extraordinaire.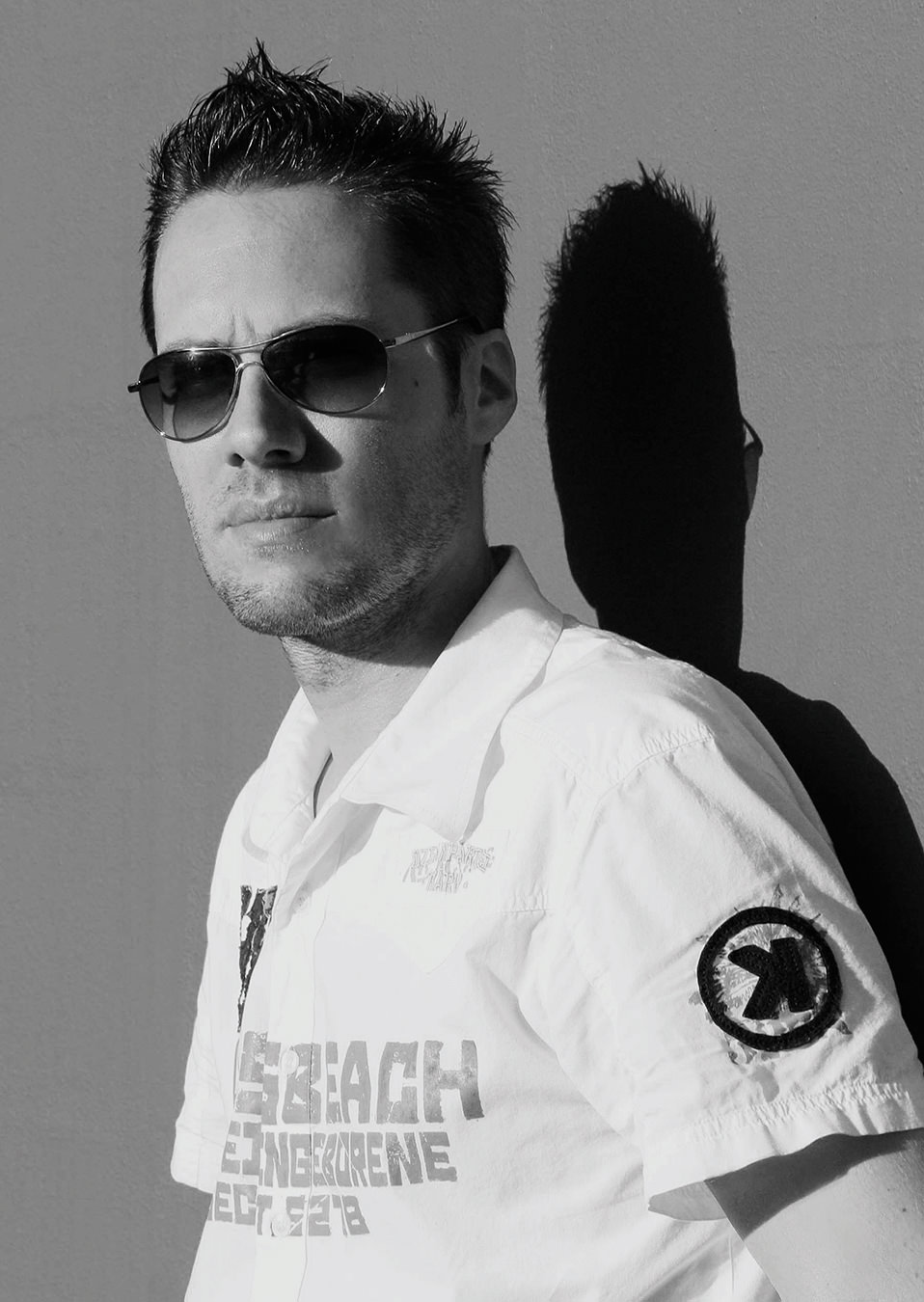 The crowd filing out of Jeremy Gutsche's lecture do not look hip. Well-dressed and presentable, but not hip. That's to be expected. The avatar of cool-hunting, the man who created the phenomenally successful website Trend Hunter (TrendHunter.com) is not here to make you cool. He's here to make you money.
Perched sideways on a chair at Vancouver's Terminal City Club, Gutsche looks like a solid advertisement for a lot of things—hair-styling products, fitness equipment, and whatever energy drink might make a man so irrepressibly perky even after an afternoon spent fielding questions from insurance company marketers. Gutsche has been instructing them on the uses of social media, one of the many seminars he delivers to business groups around the world. There's a reason they listen. Trend Hunter now gets a jaw-dropping 31 million views each month. "Have a look," Gutsche says, pulling out a BlackBerry with a jagged graph line crawling across the screen. "This is our traffic in real time. We were supposed to hit 1.1 million views today, but we're a little higher than normal—looks like we're up four per cent."
Trend Hunter's massive traffic volumes have become a central part of its appeal. It's a crowd-sourced research tool with 40,000 regular contributors sending a flood of reports about a bewildering array of topics: quirky canine cribs, super-caffeinated coffee, dancing Star Wars Stormtroopers, phallic congratulatory cards, 24-karat-gold temporary tattoos. And that is a mere toe-dip in the online stream. Every selected item leads you to a buffet of similarly themed stories until you find yourself immersed in a subculture that didn't even exist for you five minutes earlier. "We call them 'rabbit holes'," Gutsche says with a grin.
Calgary-born Gutsche did not start out as a dedicated pop culturalist. "Everything I did was about wanting to be an entrepreneur," he says. "At the University of Calgary, I picked the business program so I could expose myself to options and come up with an idea."
While working on an MBA at Queen's University, he heard about the world of "cool-hunting"—the idea that marketers don't need to know what's popular, but rather what's cool, what's next. Gutsche was working for Capital One in Toronto when he launched Trend Hunter in 2006. Media outlets began grabbing its reports from the vanguard website, at times verbatim. "We found some media stories still using the same headline we'd written," Gutsche recalls. Although media exposure helped, it was online giants that really boosted traffic. "Ashton Kutcher tweeted about our site and we went up half a million views that day." Between February and November 2010, the site went from eight million to 31 million views per day.
Trend Hunter is a two-headed beast. There is the main site, tracking global novelty in dozens of categories, and there is Trend Hunter Pro, a subscriber service offering trend analysis to businesses and marketers. According to the website, its Trend Reports service boasts a client list that includes eBay, Google, Panasonic, Unilever, Mattel, Burger King, PepsiCo, Nokia, and many more.
"If you're a designer, you can dive really deep into the categories," says Gutsche. "If you're interested in bicycles, you'll see a hundred related bicycles. That can become inspirational if you're looking for sparks of ideas. The pro side is about unlocking the strategic patterns that could influence the direction of your company. What was the pattern that made them all interesting? If you can unlock that as a marketer, product designer, or entrepreneur, you can come up with a product that's more likely to win."
In the beginning Trend Hunter was doing its own legwork to find novelty. But these days, thanks to its massive contributor base, the site can make use of crowd sourcing. "By featuring 100-plus articles per day, we can see what people gravitate towards. What are the patterns in the things that take off? We make use of algorithms but add the editorial element. When someone submits an article, a staffer picks at least nine related articles. It's not just a computer doing a keyword match, which doesn't actually work."
In his book, Exploiting Chaos, Gutsche points out that recessionary times can be creative times. "If you look at iconic brands that were started during times of an economic recession, you'll find Disney, CNN, MTV, Microsoft, Apple, Hewlett-Packard, Fortune magazine. The reason is that in these time periods, people still buy things, but what they buy changes. My favourite trend is what we call 'next-besting', which is the idea that you're looking for the next-best alternative. You're looking at every aspect of your life to see if you should be using an alternative product."
Looking ahead, Gutsche points to one example of how he feels online shopping and traditional retailing as we know it may dovetail. "At New York Fashion Week [this past September], Diane von Furstenberg was showing us her [Fashion's Night Out HP Experience Lounge]—she had these 42-inch touch screens where you could select different parts of an outfit. You could share it [online] with your friends or print it. It's the idea that people are integrating a lot more technology into the shopping experience. E-commerce doesn't replace everything—people still want to shop in a store."
For now, at least. As trend hunters know, it's subject to change.