Magdalene Odundo at the Gardiner Museum
The Kenyan British artist makes her Canadian debut.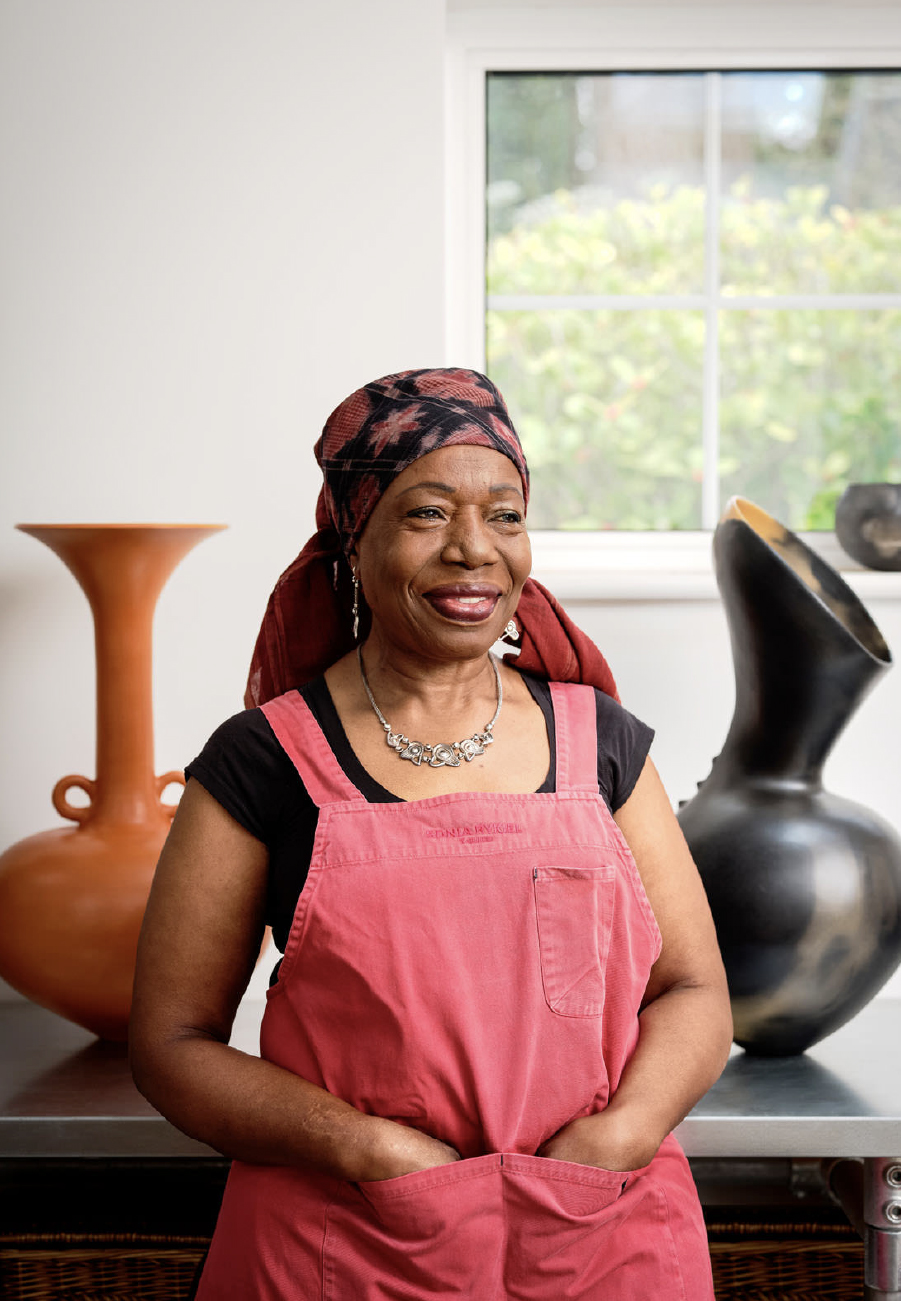 "Excited" is the word that comes to mind for ceramic artist Magdalene Odundo when asked about her Canadian debut at the Gardiner Museum this October. "I always had hoped I would be invited to have an exhibition in Canada, and to have it at the Gardiner Museum is very special for me," she says. "Especially as one of my favourite pieces to come out of my studio is in their collection."
The Kenyan British artist is one of the most celebrated living ceramicists, smashing through auction sale price records and with work in the collections of celebrated institutions like the Victoria and Albert Museum and the Metropolitan Museum of Art, among many others. Known for drawing influences from across time and culture, Odundo, who currently serves as the chancellor of the University for Creative Arts in England and received a damehood in 2020, uses hand-coiling, rather than a wheel, and burnishing, instead of a glaze, to make vessels that have unique shapes and finishes and seem almost sentient.
Building on the themes and format of her previous U.K. retrospective, Journey of Things, Magdalene Odundo: A Dialogue with Objects explores the influence of cultural hierarchies, colonialism, and museums. Curated by Sequoia Miller, the roughly 20 vessels from Odundo, including rare new works made for the show, are accompanied by around 30 artifacts and artworks from other artists on loan from galleries and collections all over the world, such as the Royal Ontario Museum and the Art Gallery of Ontario, in a transcultural dialogue between creatives, both living and dead.
"It is always exciting to work for specific exhibitions, and because of the way I work, I have no prior preconception of how the pieces are going to develop or be specific for the spaces they will sit in," the Nairobi-born artist explains. "Working with the curators and designers is like working in a theatre, designing work to fit on a developing stage. How the pieces interact with each other and the space around them is dependent on these elements." Presented in a custom-designed installation in the main exhibition hall, A Dialogue with Objects will be on view until April 2024.
"I think the most exciting thing is the sheer number of pieces that are being reunited and shown together at the Gardiner exhibition," Odundo says, noting this will give Canadian visitors a closer understanding of her practice and journey in clay over the years. "I hope the viewers get as excited and amazed at the continued dynamics of the possibilities of clay and its expressive potential."