"It's a very similar relationship to that of a really good therapist with their client," master tailor and couturier Maria Karimi says of her designing process. "Some call shopping retail therapy for a reason," she adds.
Before launching her line MAR by Maria Karimi in 2014, the Afghanistan-born, Montreal-based designer had stumbled into the industry when she landed a high-end retail job at 17. "I would hide it from my mom because I would spend half of my paycheque on expensive clothing," she says. Eventually, some stylists convinced her to study fashion. At 20, Karimi graduated from private fashion school Haute Couture Larose with a focus on haute couture techniques.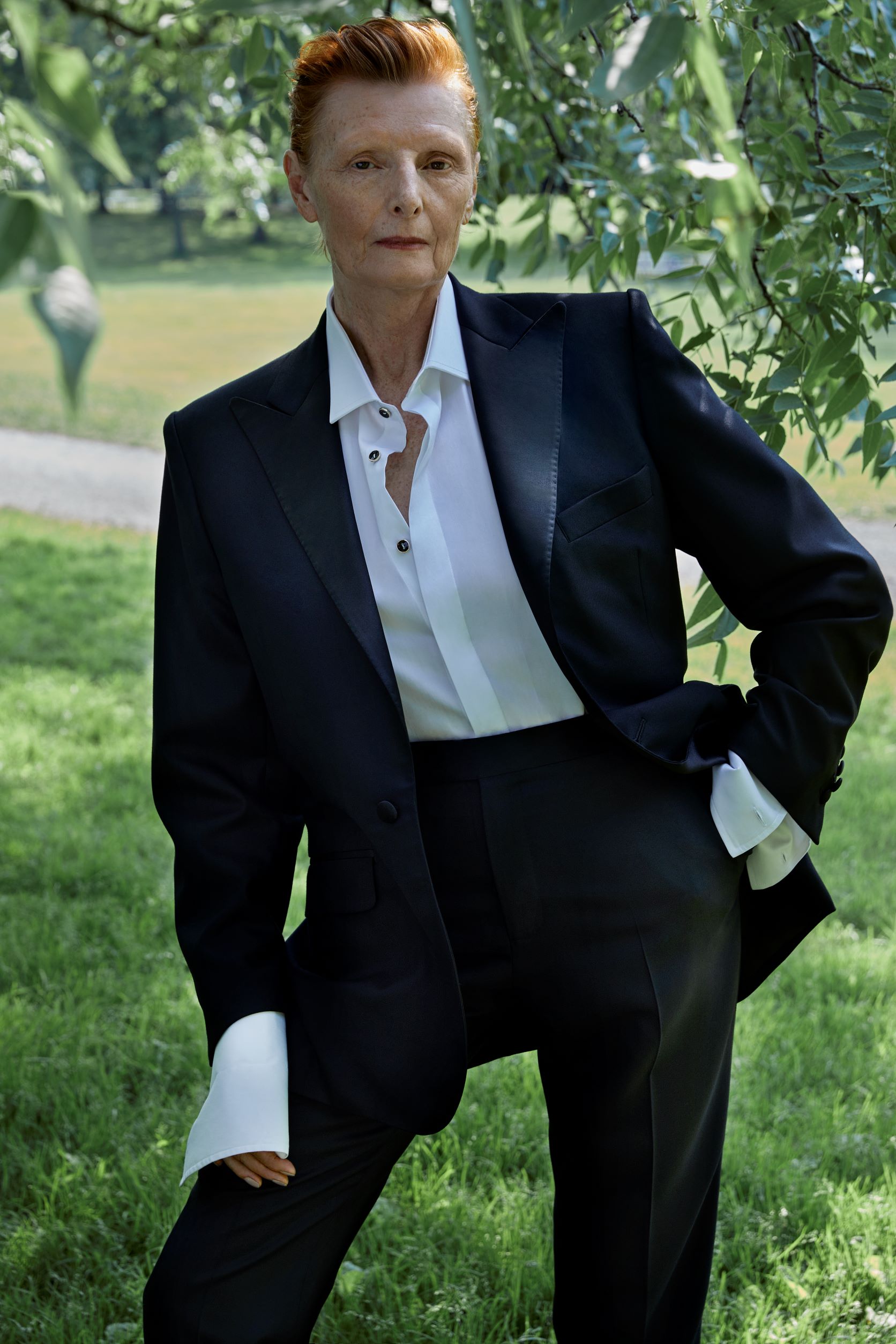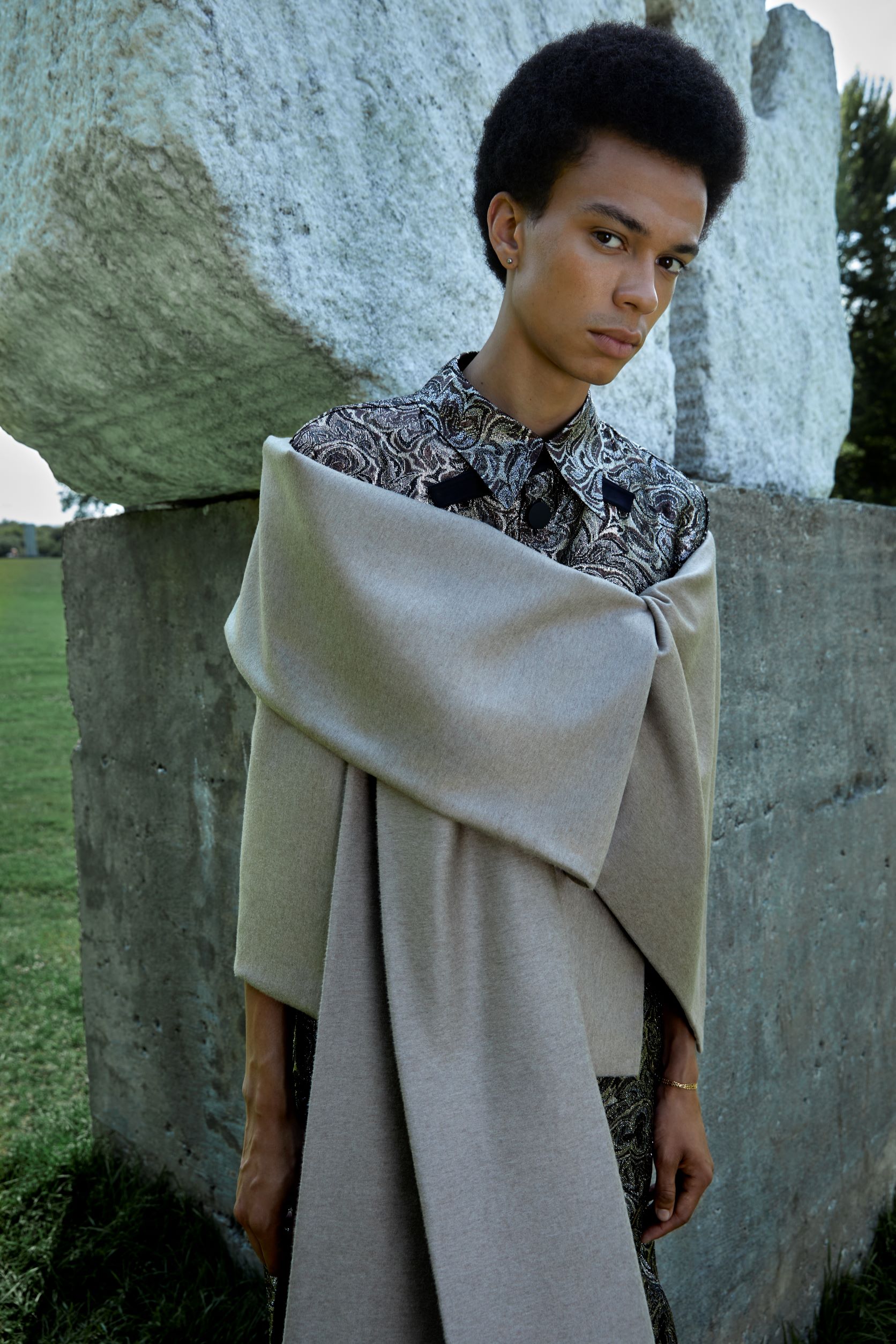 "To stay close to my main passion of couture, and to be able to work with the best European fabrics and create luxury pieces, I chose to go bespoke when I started," she says. From her studio in Montreal, Karimi creates garments for both men and women—eveningwear, suits, coats, shirts. When it comes to designing, Karimi's abilities are diverse. "I like extremes, so I really enjoy making beautifully cut and well-crafted structured pieces, and I love beautifully draped pieces that have part of my soul in every pleat," she says.
Depending on the requested garment, Karimi takes from 20 to 100 measurements per client. She gets to know their personalities and considers their professions. Then she gets to work. "Between a client's vision and a bespoke piece lies true expertise: the eye of a designer, skills of an expert patternmaker, craftsmanship of a tailor, and an expert fitter," she says. "It doesn't compro­mise elegance nor style."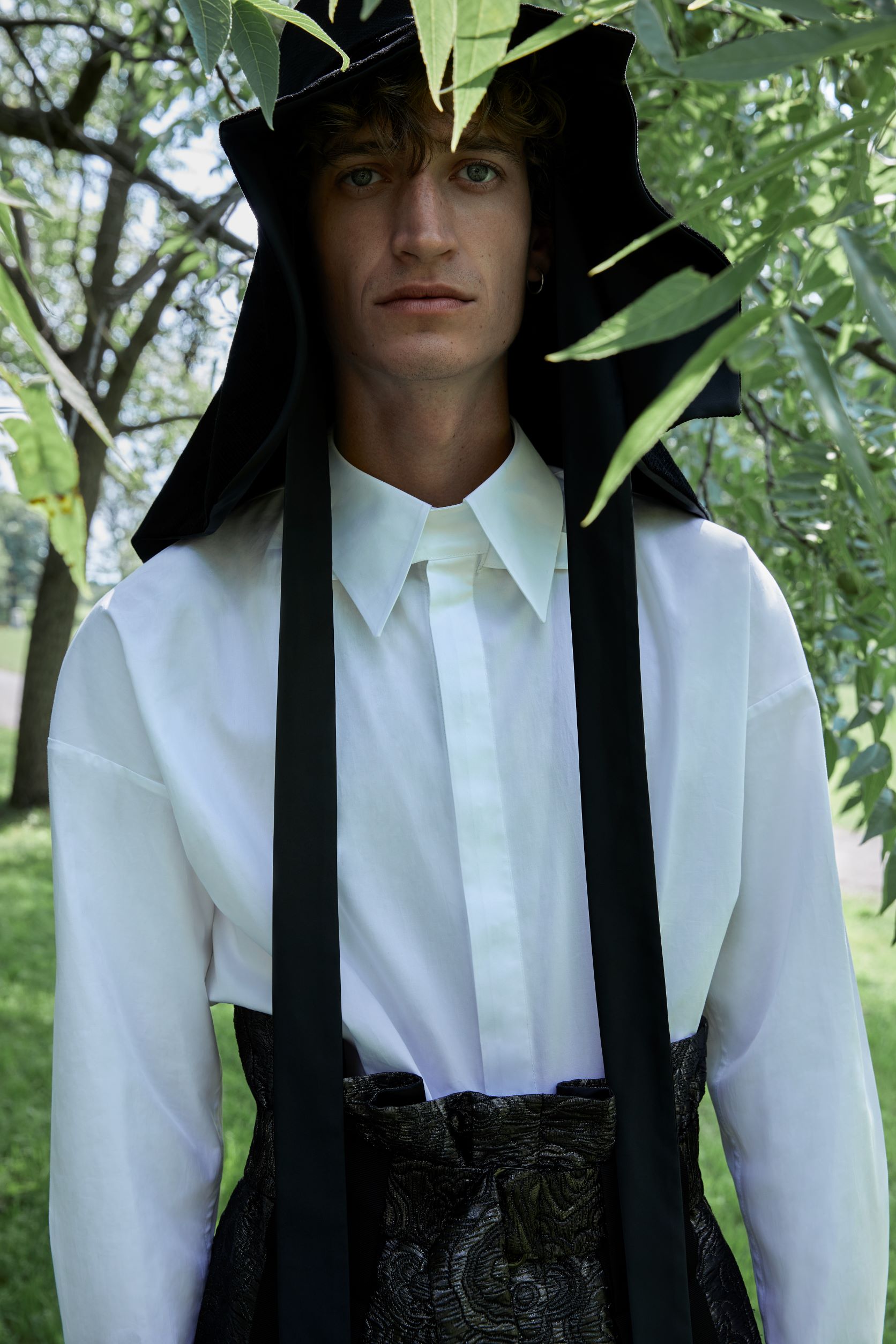 In 2020, when the pandemic hit, Karimi took a moment to seize a new opportunity and launched a ready-to-wear collection. She focused on sustainable ethically made clothes that evoke a timeless elegance. "With the pandemic, people are more conscious, and having a ready-to-wear line can only help us reach a larger group of consumers and also participate in a conversation that is long overdue." The pandemic has seen a noticeable shift in purchasing behaviour—where and how an item is made is now a weighted decision for consumers. Karimi is creating with purpose.
Karimi strives to create pieces to last a lifetime—and beyond. The final results are undoubtedly worth the investment. "You will have modern classics remastered and contemporary couture pieces made with both creativity and care in mind," she says. "It's not about the latest trend but the roots of fashion.
Photography by Malina Corpadean; stylist Patrick Vimbor; hair and makeup by Steven Turpin.