The Discommon Automotive Icons Table
Despite the fact that I have a (great) job, Discommon—a California-based bespoke product manufacturer and design firm—first caught my attention because it looks like a seriously cool place to work. Founded by Neil Ferrier, Discommon designs and produces a number of wild and beautiful products for the company's two lines: Discommon Goods (mainly accessories and objects) and Discommon Concepts (across the board design collaborations). Their work is hard to pin down, ranging from beautifully designed straight razors, to thermoformed wallets, to milled aluminum drinkware. Regardless of what they are specifically, Discommon's products are always eye-catching, limited in production, and destined to sell out.
In a move towards full-on custom design and creation, Discommon recently announced a wonderfully bonkers project to create a series of automotive-themed coffee tables. With plans to limit production to just 10 units, the Discommon Automotive Icons Table Series is made of aluminum and features your choice of vehicle rising out of the liquid-like surface of the tabletop. Two tables have been created so far, both featuring cars (a Ferrari F40 and a current-gen Ford GT) yet Discommon says that planes and ships are also a possibility (can you imagine a Supermarine Spitfire or an SR-71?). All vehicles are accurately rendered and appear to be surfacing from a pool of smooth molten aluminum.
At first glance, only an obsessive will understand the appeal of the Discommon Coffee Table.
Production is intense, with the table starting out as a four-foot by four-inch slab of aerospace-grade aluminum, painstakingly milled to the final custom shape, finished to the buyer's preference, anodized in a custom color, and fitted with a matching set of legs. Given the unique nature of the project, the in-depth design required for each vehicle, and the high level and exclusivity available to buyers, the Discommon Coffee Table carries a jaw-dropping price to match its look. Starting at $20,000 U.S. ($25,800 Canadian), you aren't likely to see one covered in dated magazines in the waiting area at your local garage.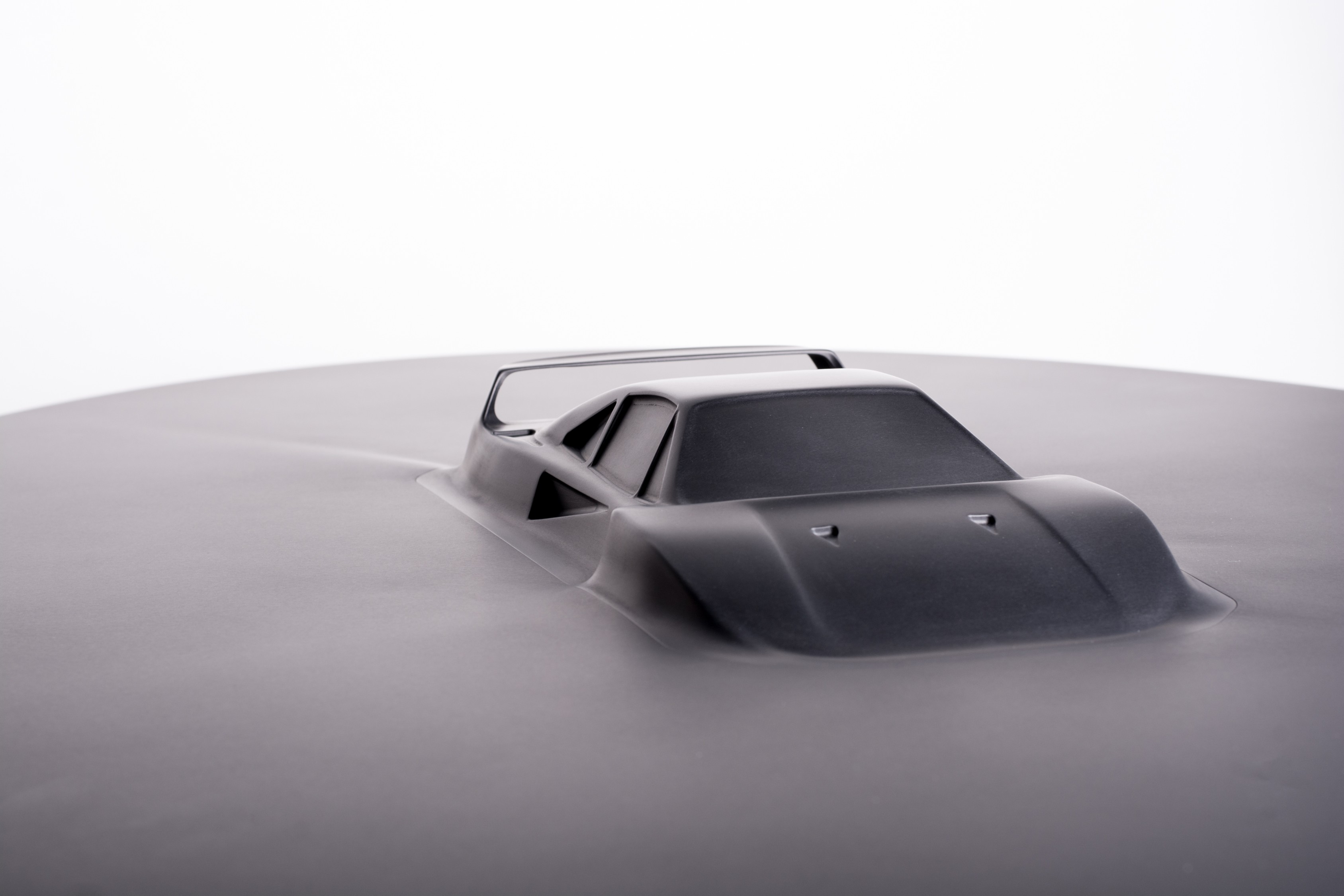 At first glance, only an obsessive will understand the appeal of the Discommon Coffee Table. Car collectors seldom store their cars in the relative vacuum of a plain garage. Instead, many cover the walls with posters, shelves full of books, models, records, signage, and all manner of other automotive ephemera. Imagine the lounge at Classic Car Club Manhattan or at Jay Leno's garage; they would be the perfect environments for the Discommon Automotive Icons Table. Just remember to remind guests to please use a coaster.
_________
Never miss a story. Sign up for NUVO's weekly newsletter.