Private Aviation is Booming, But Can it Last?
According to a January 2021 International Civil Aviation Organization (ICAO) report, in 2020 air travel was at a virtual standstill by the end of March, and by April, the overall passenger count had decreased 92 per cent from 2019.
In May 2020, when U.S. domestic travel restrictions were lifted, there wasn't necessarily a new gap in the market but perhaps a wider one for private aviation to flourish. "People wanted to travel, but many were not quite ready to be around others so the private charter side of our business took off," explains David Zipkin, founder and vice-president of Tradewind Aviation, the U.S.-based aircraft operator providing private charters throughout northeastern North America and the Caribbean.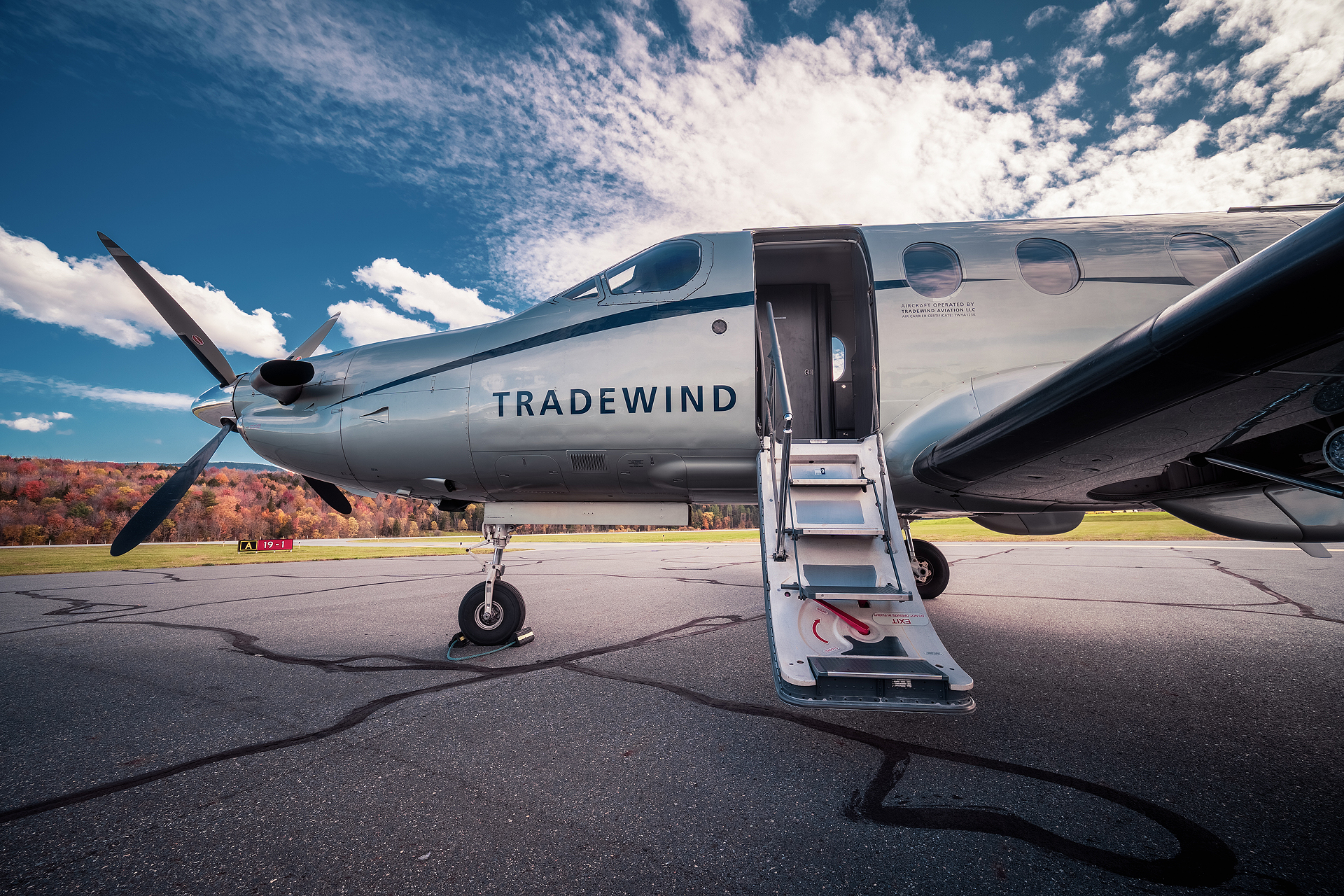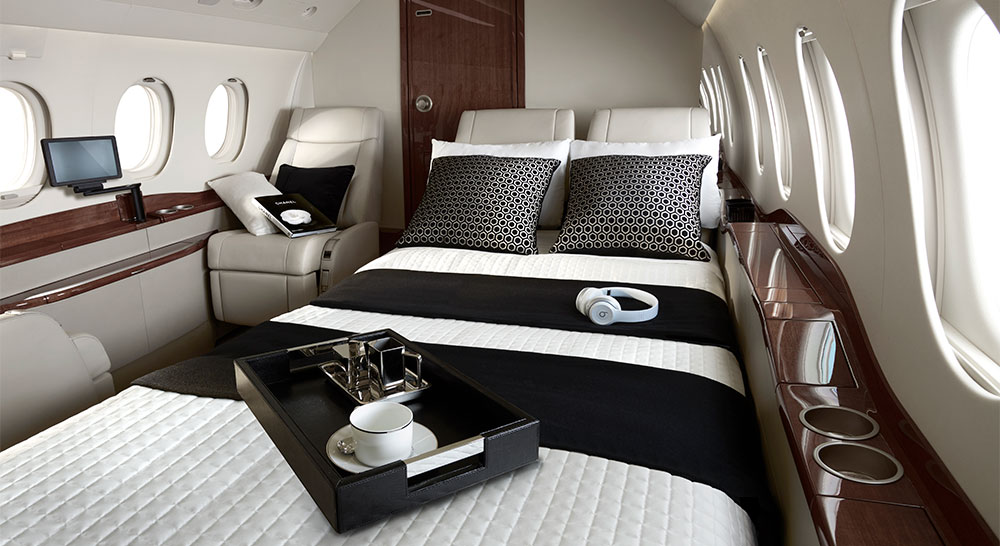 But the people who were flying weren't traditional business executives seeking a convenient same-day arrival and departure, or celebrities who wanted privacy. Private jet setters began to include families, particularly with children, or elderly travellers looking for convenience and connection. "We have seen a real split down the middle with travel for business and pleasure," emphasizes Garrett Seiple, director of marketing and communications at Magellan Jets, the private aviation company based out of Massachusetts that witnessed a 131 per cent increase in membership from 2020 to 2021.
"There are those clients who are no longer able to reliably get to their usual destinations due to commercial flight route changes and availability constraints. There are those who are looking to return to travel to reconnect with family after the last year and a half," Seiple says. "We are also seeing people who are coming out of this pandemic a little more sensitive to just how precious their time is, and so they are deciding to fly private to take that once-in-a-lifetime trip."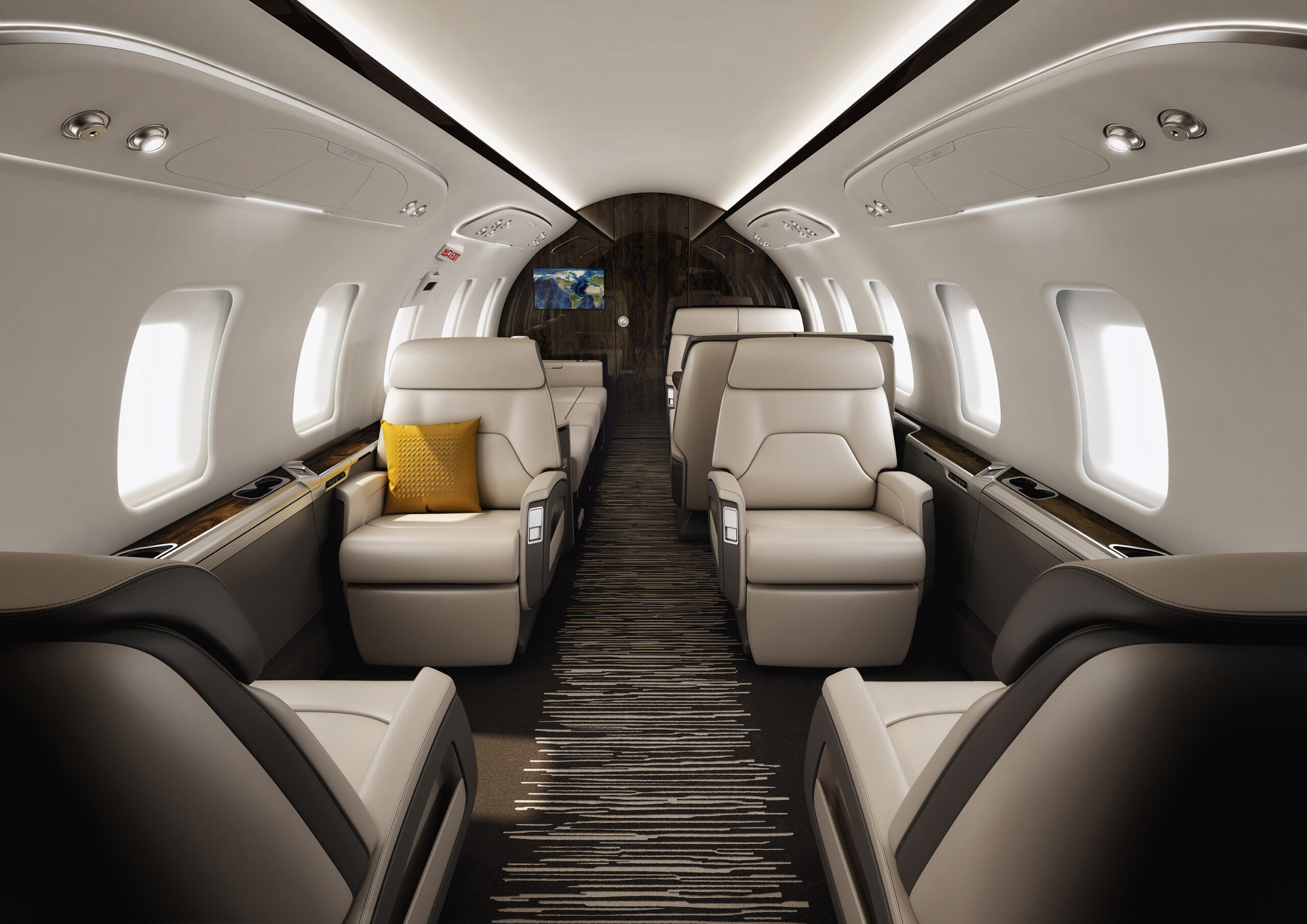 At the height of the pandemic, Magellan realized there was an opportunity to launch a new membership, Explorer. Seiple says the entry-level, pay-as-you-go private jet membership was designed with newcomers in mind, as a simplified and streamlined program to help them navigate private flying and "to offer certainty in private travel during the most uncertain times." Explorer is now the company's most popular membership.
As the pandemic lingered and commercial flights remained grounded or ran fewer routes, the private shift increased. Now the tide is rising for not only the private jet industry—Argus International found private aviation is five to 10 percent larger than before the pandemic—but also for the semiprivate industry.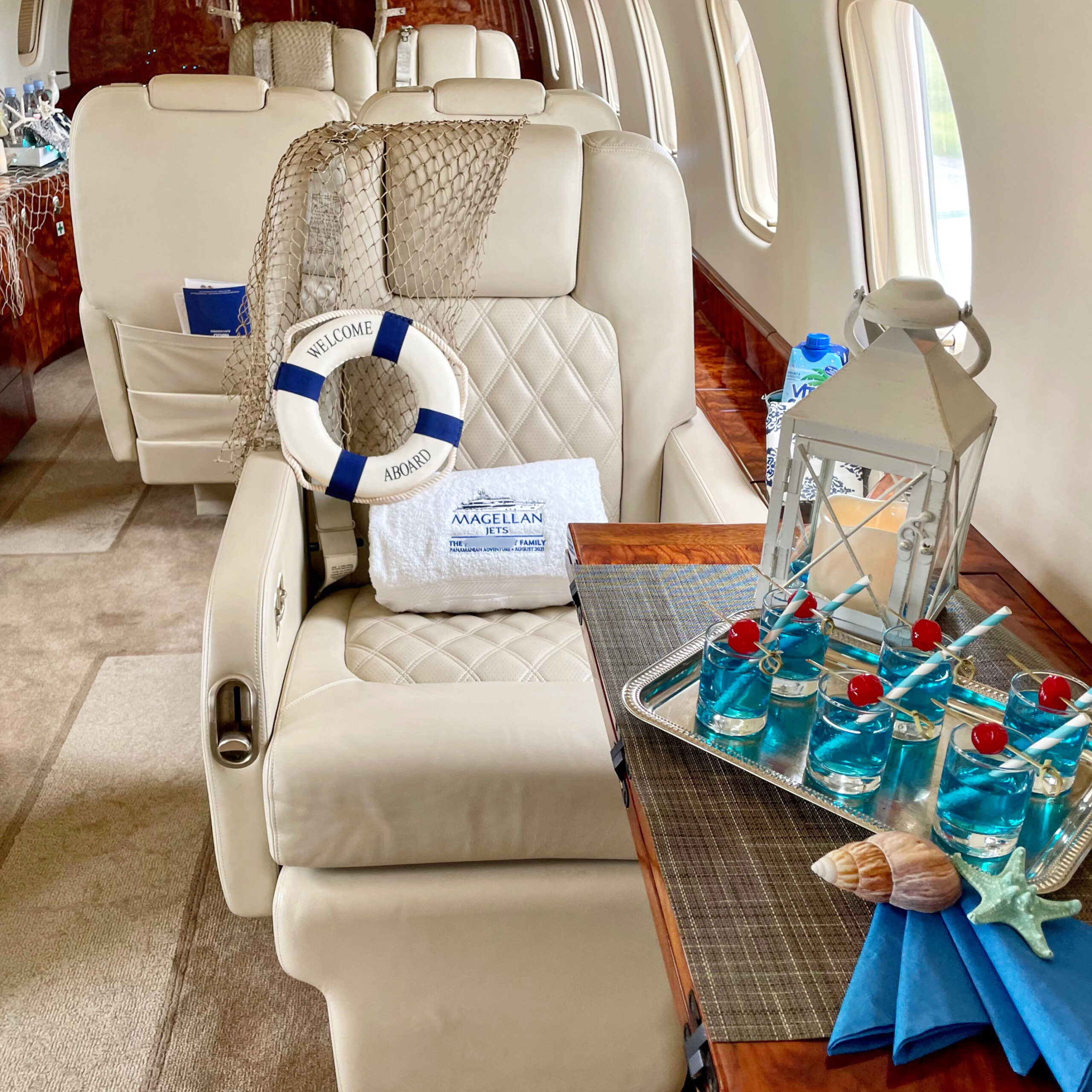 Take Aero, a semiprivate jet company that flies from private terminals to premium in-demand leisure destinations. Though the company began in Europe with its Mykonos-Ibiza route in summer 2019, then launched stateside in February 2020 with flights from Los Angeles to Aspen, Aero's CEO, Uma Subramanian, describes the airline as the perfect product for a post-COVID world. "Safety, privacy and ease of experience have become key decision criteria for our customers," Subramanian says. "Both private and semiprivate aviation are experiencing unprecedented booms due to entirely changing customer behaviours."
That changing behaviour is a result of not only the pandemic's threat to health but also to daily conveniences we once took for granted, like human interaction and nonvirtual experiences. A Destination Analysts travel survey at the beginning of the year reported that travellers are willing to increase spending after the past year in lockdown, with more than 50 per cent of American consumers saving money in "a dam that's about to burst—what analysts call "revenge" spending.
Whether that spending is on an entire aircraft (private) or semiprivate route (private charter perks at a more affordable price), Zipkin emphasizes that both offer customers time savings.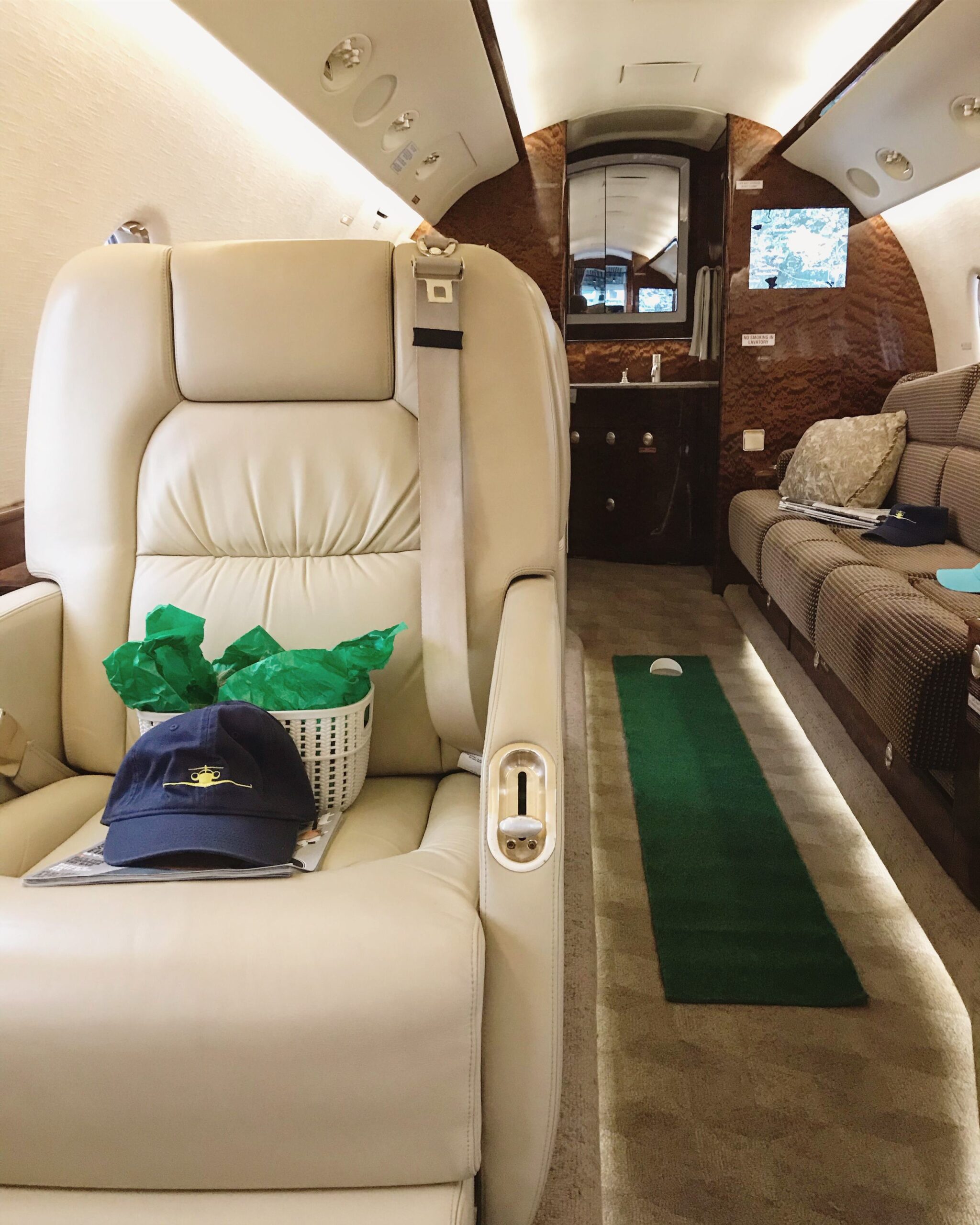 Private and semiprivate flights now seem to work in tandem, as semiprivate jets offer an alternative to those who may not be sold on flying private just yet. "When compared to a [commercial] airline flight, it may seem expensive, but the more appropriate comparison is with private charter," says Zipkin, who's witnessed how semiprivate bridges the gap for first-time private jet setters. It offers the benefits of flying private but for the cost of a single seat on the aircraft, whetting consumer appetite for the next level of luxury—private charter.
Private and semiprivate aviation are booming and, Zipkin argues, "it's here to stay." He concludes, "Many of our clients who flew with us for the first time are also new to private aviation. At the outset, they came for the health and safety reasons, but most will stay for the convenience, comfort, and efficiency benefits."