Nalini Malani Brings Crossing Boundaries Exhibition to the MMFA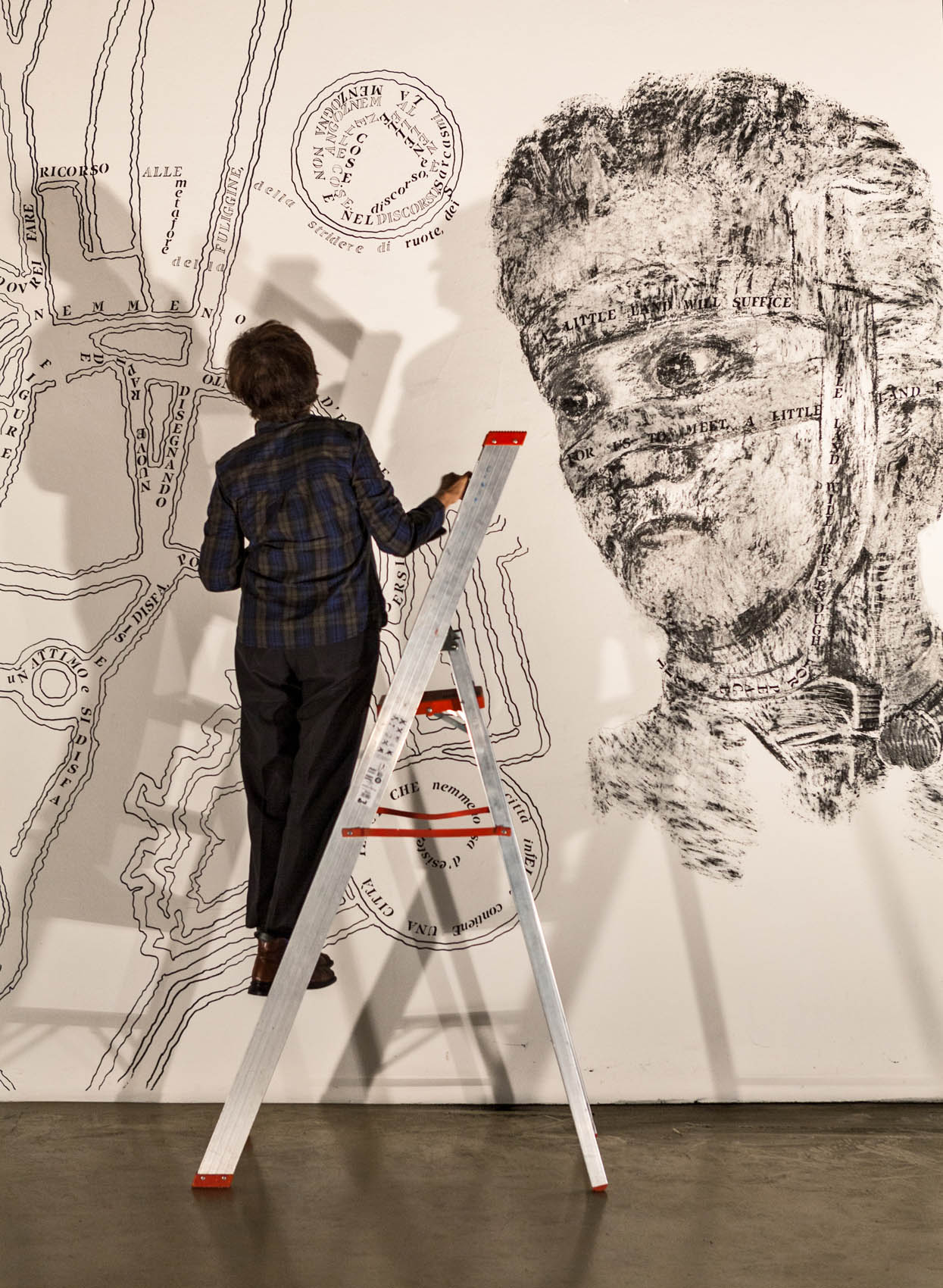 One of India's most prominent artists and a pioneer of video art in the country, Nalini Malani is recognized worldwide for her multilayered works incorporating film, painting, photography, and performance, as well as for her tireless feminist activism. From March 23 to August 20, her most important large-scale pieces will be on view in Canada for the first time in the exhibition Crossing Boundaries at the Montreal Museum of Fine Arts.
Born in 1946 in Karachi, in what is now Pakistan but was then India, Malani entered the world on the eve of the violent 1947 partition that saw the dissolution of the British Raj and the shifting of borders. Her family moved to Calcutta, and this displacement made a critical imprint on her political sensibilities, later fortified by a scholarship in Paris in the wake of the May 1968 protests and friendships with feminist artists Ana Mendieta and Nancy Spero formed in 1970s New York. In art and life, Malani focuses on amplifying the voices of the oppressed, marginalized, and powerless, particularly women and girls.
She made her first stop-motion animation when she was just 23. At the time, she was the youngest participant in Mumbai's Vision Exchange Workshop (VIEW), which gave her rare access to camera equipment and uncommon opportunities, such as having dinner with futurist Buckminster Fuller.
Shot on 8mm film, Dream Houses is a hazy vision of coloured cubes tinted in technicolour, made using filters over footage of a modernist architectural maquette. Malani was inspired after learning of plans for a neighbourhood of cottages designed by Indian architect Charles Correa for rural workers moving to New Bombay (now Navi Mumbai). Seven years and no cottages later, the disillusioned Malani was impelled to make a companion artwork, a black-and-white film showing a young woman looking out a window in a shantytown structure, to create the diptych Utopia. Images from her first film are projected on the young woman's face, ephemeral as a daydream.
Lifelong concerns of suffering and injustice linger in situ at the MMFA in 2023, where Malani continues her work City of Desires, an ongoing wall drawing and performance piece started in 1992. Layering hand-drawn text and images, she'll pay tribute to the subaltern class who form society's invisible backbone: the scavengers, plumbers, labourers, cleaners, and more. At the close of the exhibition, the drawings are erased and the installation destroyed.
In the museum's Contemporary Art Square, visitors will have a sense of what it's like to live in the maelstrom of Malani's mind as they enter a nine-channel animation chamber with 88 hand-drawn iPad stop-motion animations in the immersive installation Can You Hear Me? created between 2018 and 2020.
Scenes such as those visualized in Malani's oeuvre are universal, resurfacing in various figures, forms, and iterations across time and space, no matter where borders happen to be demarcated. The job of the artist, perhaps, is not to affect the essential qualities of existence—the world and its people—but to apply filters through which we may find different and more tenderhearted ways of hearing and seeing.