Meet the Artist Whose Medium Is Watch Parts
Dan Tanenbaum's steampunk pop art.

Dan Tanenbaum is a Canadian tech entrepreneur—but that's not all. Tanenbaum crafts intricate "steampunk characters" from the mechanisms of watches—gears, dials, and other parts.
He uses them to encrust pop items such as cartoon mice and sneakers, with an effect that is both blingy and baroque.
Tanenbaum has been a watch collector for 20 years. "The intricacies of the movements amazed me and how they all worked together was such an incredible process to me," he says.
"No matter how old or damaged a watch might seem, when you open the back up to reveal the movement,it's like a time capsule as they have been sealed inside the case to protect it from the elements," he explains about his inspiration: "I love the idea of breathing new life into these objects that were so obviously cherished while they kept perfect time for their owners. They deserve to be prominently displayed in their retirement."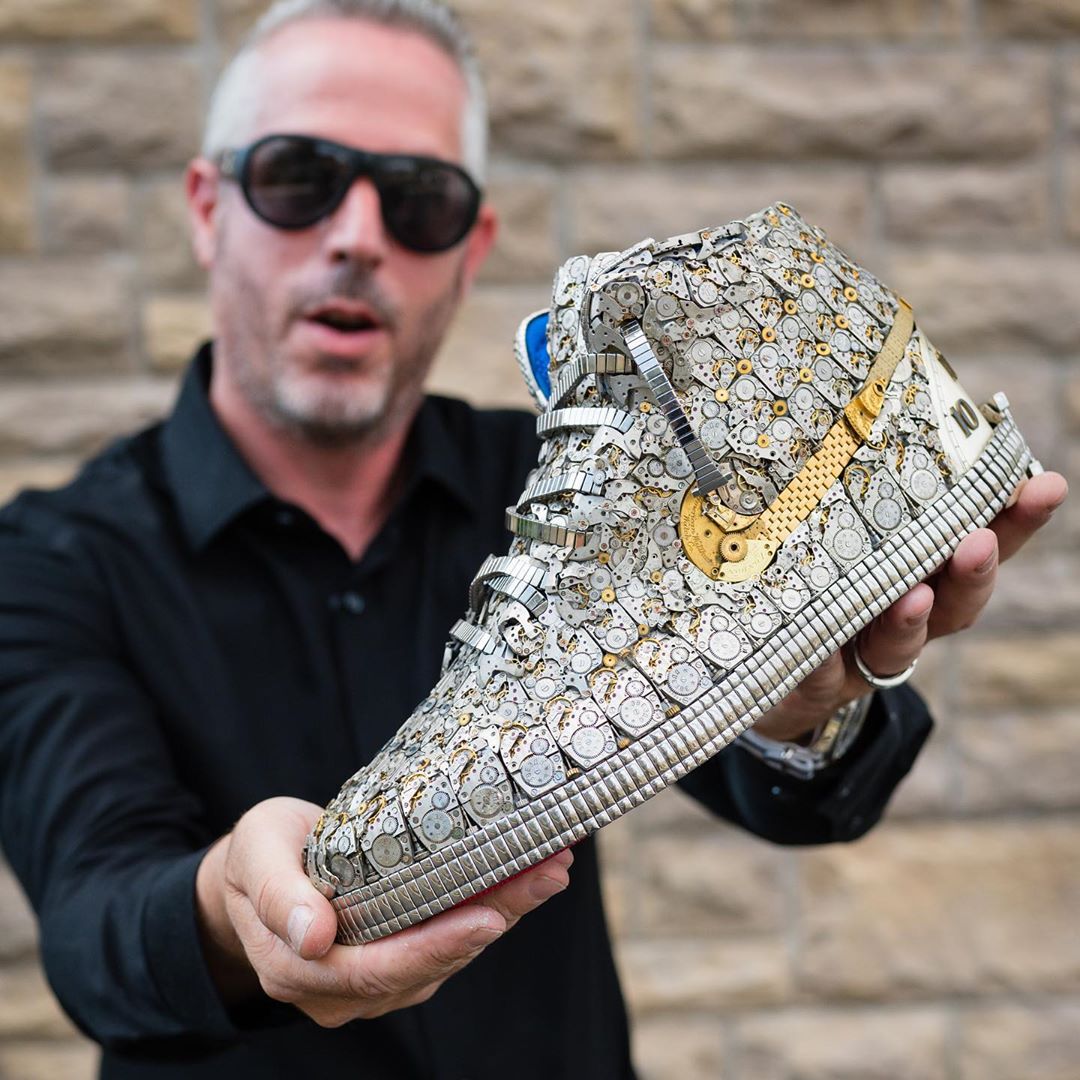 Featured in publications like The New York Times and Sharp, Tanenbaum's work represents an intersection of pop art, steampunk, and reuse. Crafting motorcycles broadens its appeal, and he has developed a niche audience through his Instagram (@watchpartsmotorcycles). Playful setups in the photographs often feature figurines, which lend a certain animation to his creations.
His works take about 30 hours to create, and it is obvious that his ambition is constantly growing. As the pieces become more intricate, interest from private collectors increases.
Perhaps soon Tanenbaum will be crafting Koons-sized sculptures. The gloss of the watch parts give the kitsch themes a gilded appeal, with the intricate effect of the parts drawing the eye to the contours of the shapes he chooses in fascinating ways.
An artist to follow.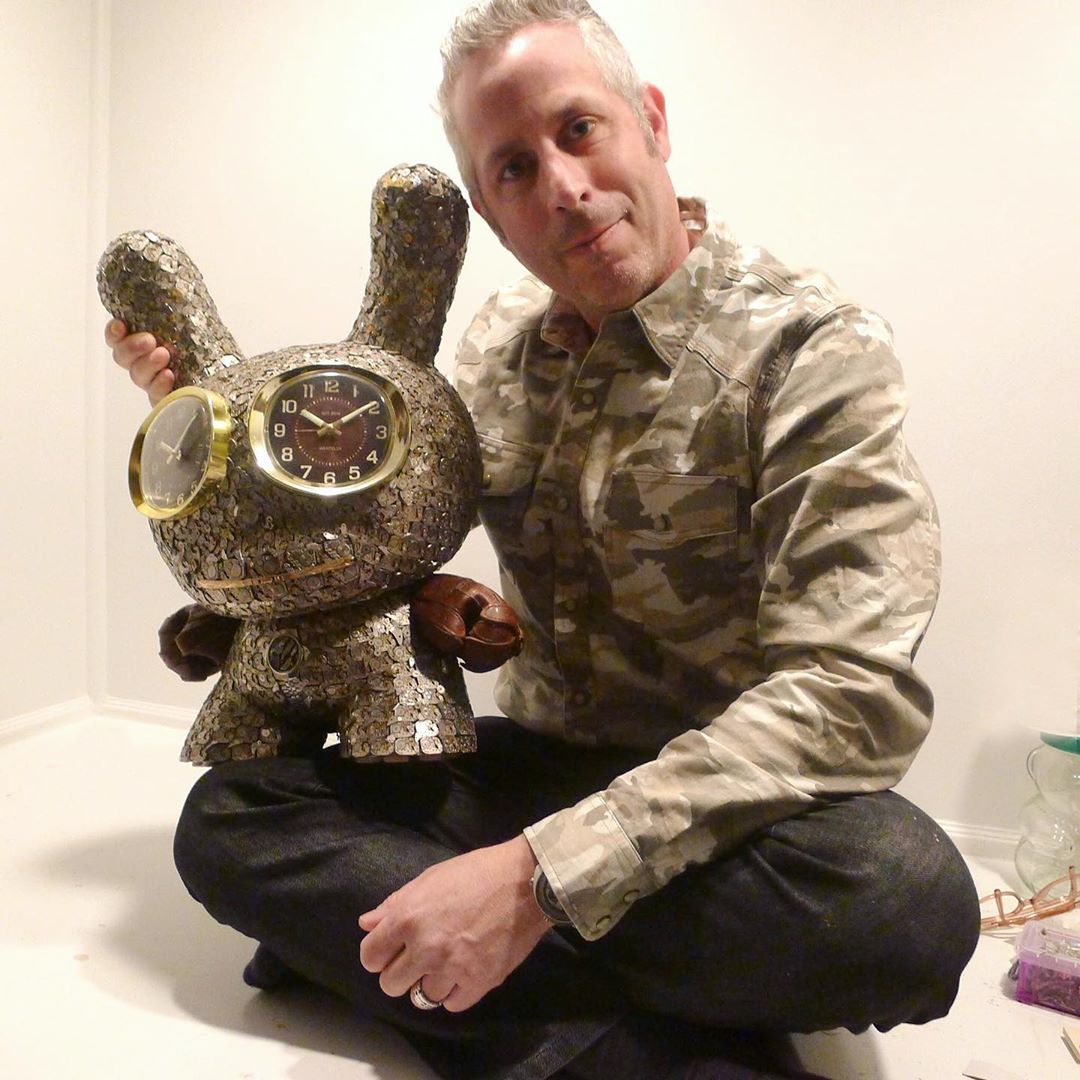 ________
Never miss a story. Sign up for NUVO's weekly newsletter here.