Lucid Bursts Onto Electric Car Scene With Incredible Range and Style
If you're in the market for an electric car, you'll likely hear the same names over and over again. While Tesla has dominated the EV segment for years, shoppers are looking for something different and special. That something may finally be here in the form of the Lucid Air. This sedan features elegant styling, incredible performance, luxurious features, and an interior on par with the best. Here's everything you need to know about this new car from a little-known automaker.
Battery and Range
The most significant part of any new electric car is the battery. The Lucid Air sports a 112-kilowatt lithium-ion battery rated for over 830 kilometres of range. A performance model is also offered, trading in a bit of range for more power, netting over 750 kilometres on a single charge.
That sounds impressive enough, but the recharge times are off the charts. The automaker utilizes a 900-volt architecture, which allows for speedy recharge times. The expectation is that 20 minutes of charging can net you over 480 kilometres of range when using a DC fast charger, which means there should be few instances where you feel the crunch of range anxiety.
Performance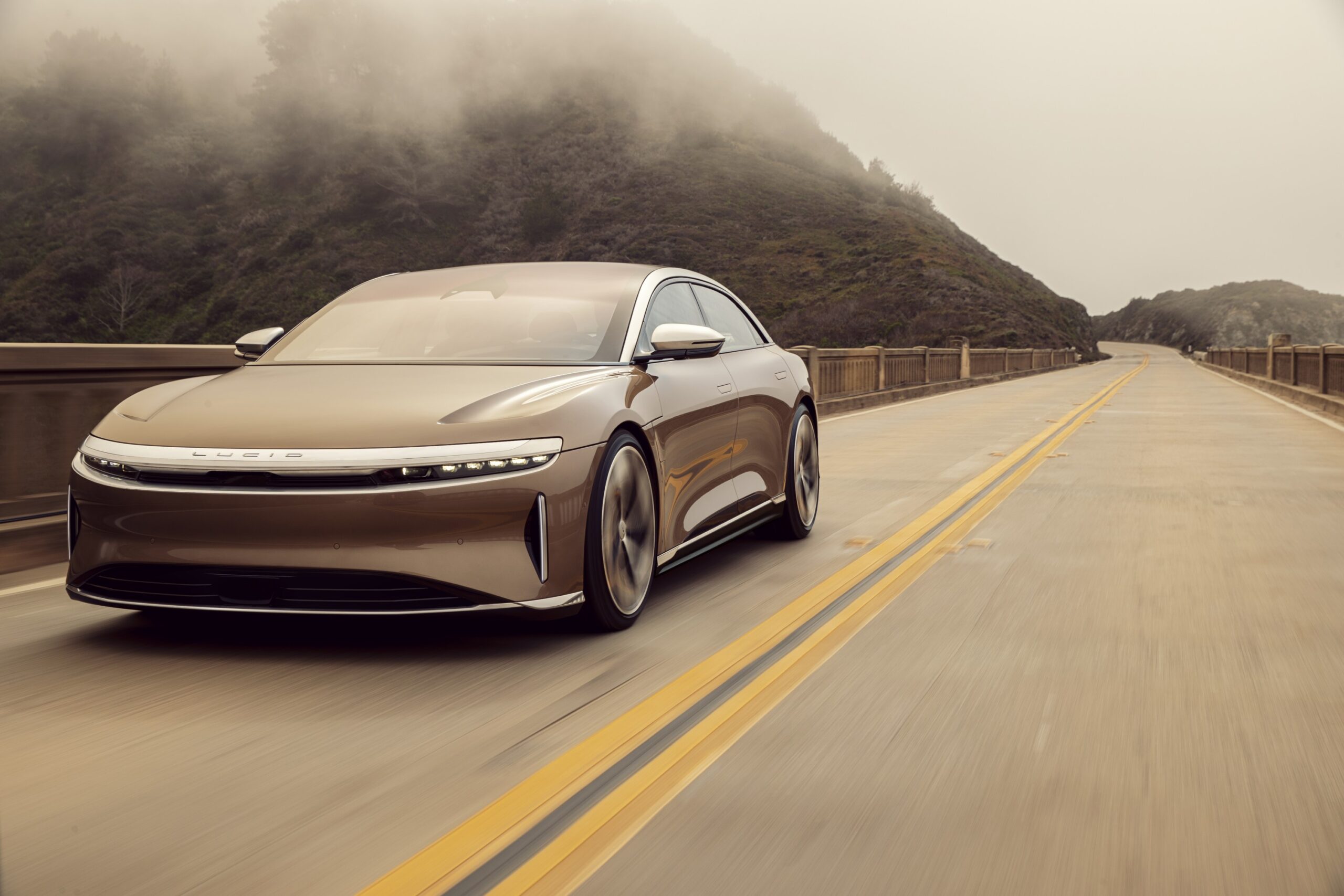 With a motor on each axle, the Lucid Air features all-wheel drive and unbelievable acceleration. Highway speeds arrive from a standstill in just 2.5 seconds, depending on the configuration. That's well into supercar territory, despite featuring a curb weight over 5,000 pounds. Range editions still feature 933 horsepower, while Performance models pack 1,111 horsepower. Lift off the throttle, and the Air starts to use its regenerative brakes, which also feature torque vectoring for better handling responsiveness and performance.
The Air differs from its key competitors since it doesn't use a fancy air suspension system. As a result, the ride will be a bit firmer than other sedans like the Mercedes S-Class but more engaging to drive. With so much power on tap, it's sure to be a blast.
Interior
A gorgeous interior provides a complete luxury experience, and the Lucid Air seems to hit the mark. It is roomy and spacious, not to mention loaded with technology. While it lacks the massive 56-inch hyperscreen like the Mercedes EQS, it still features two curved screens and a large central touchscreen that hides a storage area behind it.
Sometimes the vehicle's just being electric isn't enough for those looking to reduce their carbon footprint. The Lucid Air uses alpaca wool in the upholstery and materials created from a blend of recycled plastic bottles.
Addtional features? Lucid is pulling out all the stops with a suite of safety systems and driver aids called DreamDrive, which should compete with the much-talked-about Tesla Autopilot or Cadillac Super Cruise. With 32 sensors and cameras, (including a driver-facing one to ensure the vehicle is being operated safely). DreamDrive may be the next big thing in automotive autonomy.
We should also mention that the Air is one of the first production vehicles with a Dolby Digital Atmos sound system, which, when combined with the quiet cabin, should make the Air popular with audiophiles.
Exterior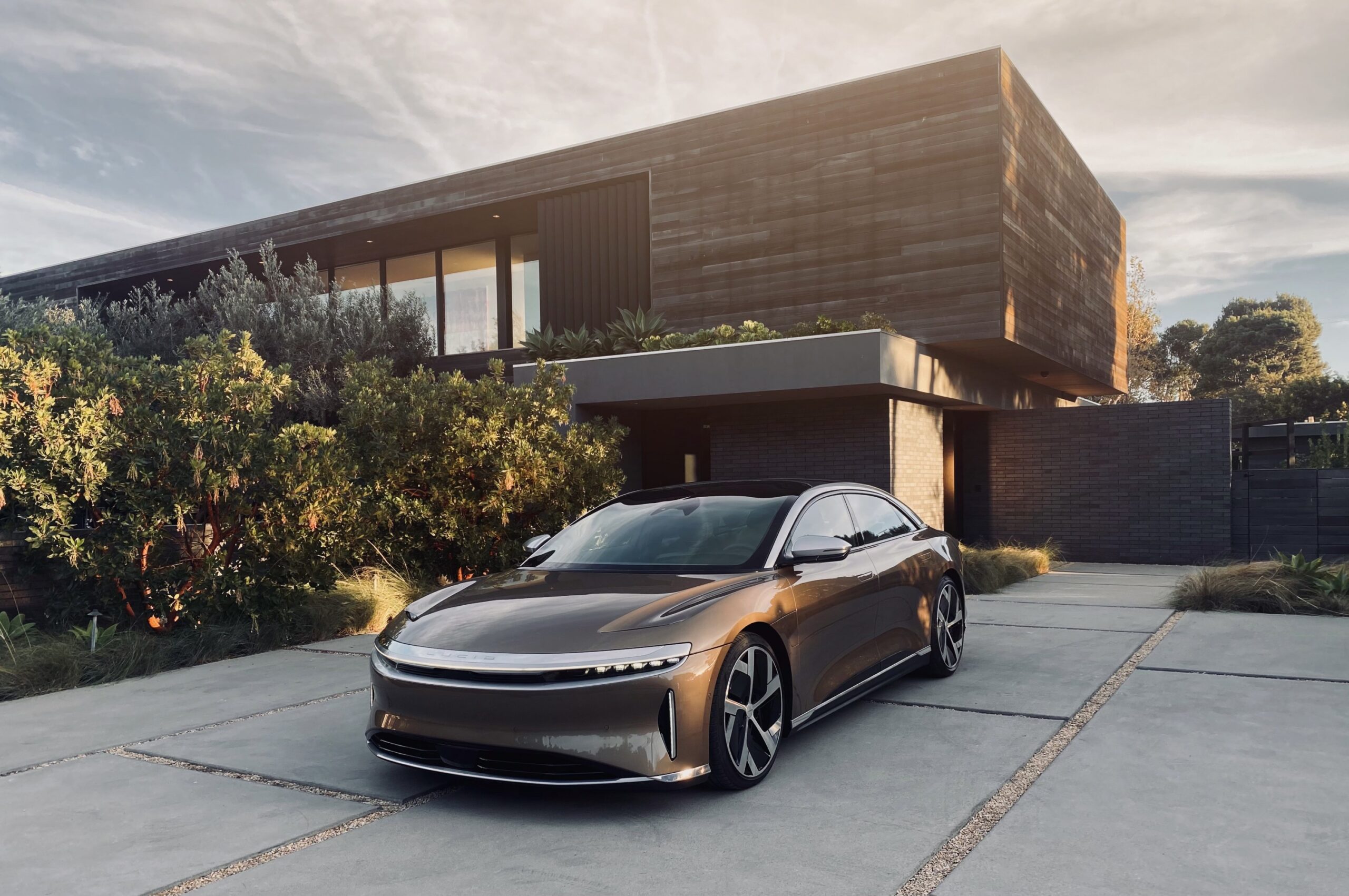 Finally, let's talk about the exterior, which is streamlined to deliver an unbelievably low coefficient of drag. There's a huge sunroof that spans the length of the roof, while most eyes will be drawn to the slim lighting signatures.
It's hard to imagine the Lucid Air failing to attract attention when it hits the road. It's just started production, and it's simply a matter of time before we start seeing more of them at public charging stations.