Canada's Green Peanuts: Alternative Oils and Nutrients from an Underground Delight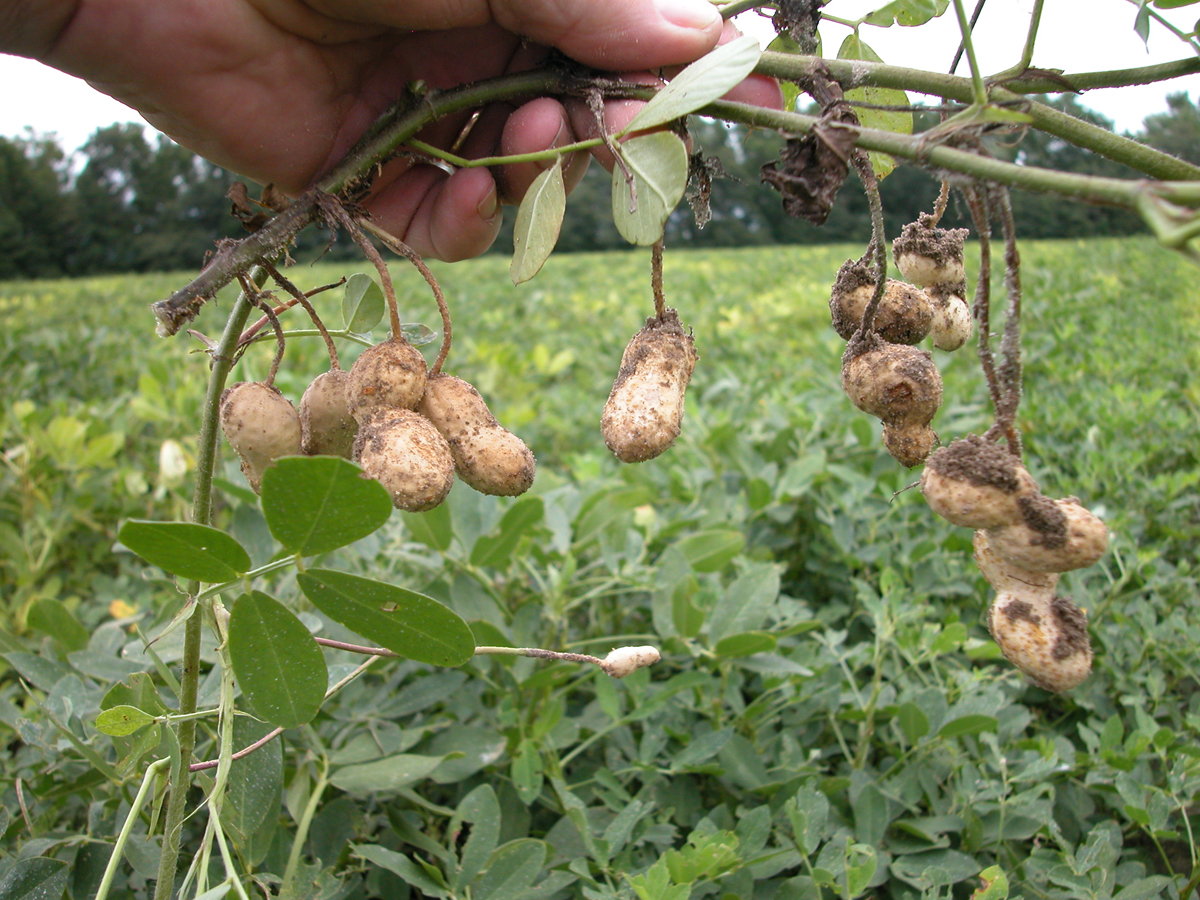 Green peanuts—peanuts straight from the ground, that haven't been dried or roasted—are largely unfamiliar outside the warm climes where they're grown. That's beginning to change as Canadians realize the benefit of this tasty alternative. More bean-like than nut-like, a reminder that they are, in fact, legumes, their silky texture can be a surprise to diners who've only ever had peanuts in their roasted, crunchy incarnation.
Green peanuts are a popular (and I'd suggest wildly underrated) snack in many parts of the world. In the American South, India, China, and Hawaii, among other places, they're boiled in the shell, sometimes with spices like turmeric and chili. You'll also find them in soups and stews.
Clay Oliver of Oliver Farm in Georgia makes a fragrant, verdant oil from the fresh legumes. While traditional peanut oil is produced through cooking, Oliver cold-presses green peanuts to make something more akin to extra virgin olive oil. "All you gotta do is pop the top open, and you can smell it," he says of a bottle of the oil. "The flavours just blow you away." Chefs agree—Steven Satterfield, chef and co-owner of Miller Union, a restaurant in Atlanta, Georgia, uses the oil in a fresh field pea salad containing several types of peas, tomato, onion, and boiled peanuts.
So where can you get some green peanuts for your own, possibly more northern, kitchen? Fresh peanuts don't keep well, so they can be hard to find in places where peanuts aren't farmed—in other words, outside the warm parts of the southern U.S., South America, Asia, and Africa. But in southern Ontario, a few determined peanut farmers are competing with the large number of U.S. (roasted) imports. Kernal, Canada's largest peanut grower, has been cultivating peanuts just outside Vittoria since the late '70s. If you visit the farm in September or October, which is green peanut season, you can snag yourself a bag.
There are also numerous places to buy green peanuts online when they're in season, but be prepared to pay for fast shipping for the highly perishable legumes. A good substitute is raw peanuts, which have been dried, but not roasted; easier to find, they can be rehydrated with a good soak and used in similar ways to their freshly dug green cousins. Picard, also in southern Ontario, sells raw peanuts in their stores when they're in season.
Despite—or perhaps because of—their hyper-regional availability, green peanuts have a magical hold over anyone who's grown up with them. In a world with delivery everything, waiting for fresh peanuts' short window of time is part of their appeal. Get a bag this season and see if you're not a convert.
_________
Never miss a story. Sign up for NUVO's weekly newsletter, here.