Living Under Lockdown in Italy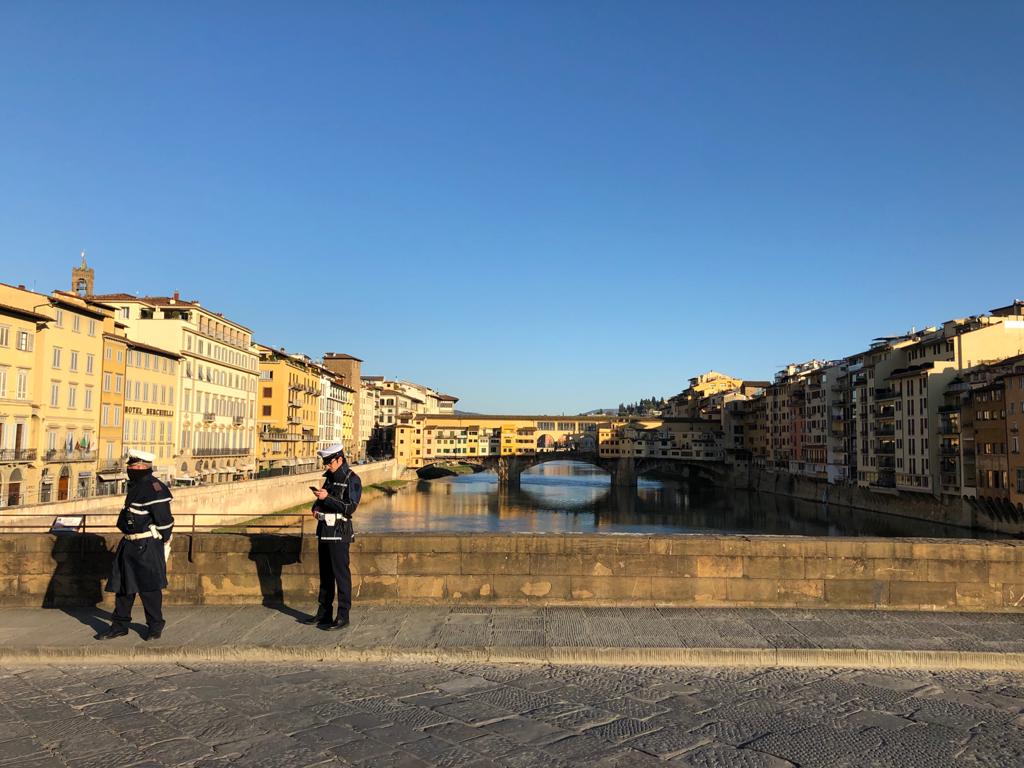 Fact: There are 24 hours in a day. On Sunday, I was enjoying the tradition of aperitivo with friends. On Monday, Italian Prime Minister Giuseppe Conte was giving a prime-time address from Palazzo Chigi in Rome. "All of Italy will be a protected area," he said. "I'm about to sign a measure that we can summarize with the expression Io resto a casa [I'm staying home]." In 24 hours, Italy went from the distinctions of red zones, Lombardy and Veneto, and yellow zones, to a country under lockdown.
On Tuesday, as the news of lockdown sank in, I found myself emotional and exhausted. "We all must sacrifice something for the good of Italy," Conte proclaimed. "We have to do it now." (In an earlier interview with the newspaper La Repubblica, Conte said this of the outbreak: "In these days I have been thinking about old speeches of [Winston] Churchill; it is our darkest hour, but we will make it.")
Italians are social, and now in shock as the truth of how dire the coronavirus situation is has hit home. With a clear message from the government to stay at home, people are in a sombre mood but there is no panic. Under the quarantine regulations, all forms of public gathering, including sporting events, have been banned, as have weddings and funerals. Theatres, cinemas, museums, gyms, spas, ski resorts, and discos are closed. Bars and restaurants can open, but only from 6 a.m. to 6 p.m. Travel is to be avoided unless it is "urgent, a verifiable work situation, or emergency health reasons." This new lifestyle is to be in effect until April 3.
What is being asked of us is to stay home as much as we possibly can. If we can work from home, to do so. We can still go to the supermarket, we can still go for a passeggiata (staying a distance from those we may encounter along the way), we can still walk the dog. We are being asked to collectively take responsibility for the well-being of the country and its very elderly population.
Hospitals are at capacity. The country has seen over 10,000 confirmed cases since the outbreak and 631 deaths. Doctors and nurses are forced to make choices over who receives treatment. Preference goes to the young and healthy. To manage the inflow of coronavirus patients, all non-urgent surgeries have been postponed. People who require regular medical treatment at the hospital are triaged in order of urgency. Consequently, some people who need care may not have access to it. It's a ripple-out effect. The lockdown is to help slow the contagion so that hospitals can catch up.
Alessia Bonari (@alessiabonari) posted a selfie of her bruised face after wearing protective gear for hours on a shift in Milan. Her message, translated:
"I am a nurse, and right now I am confronting this medical emergency in the face. I'm afraid too, but not about going out to the supermarket; I'm afraid to go to work. I am scared because the mask might not fit my face well, or I may have accidentally touched myself with dirty gloves, or maybe the protective lenses do not completely cover my eyes and something may have passed through. I'm physically tired. Protective devices hurt. The scrubs make me sweat and once dressed, I can no longer go to the bathroom or drink for six hours. I am psychologically tired, as are my colleagues who have been in the same condition for weeks, but this will not prevent us from doing our job as we have always done. I will continue to take care of my patients, because I am proud and in love with my job. What I ask anyone reading this post is to not be frustrated at the effort we are making, to be selfless, to stay home, and thus protect those who are most fragile. We young people are not immune to coronavirus. We can get sick too, or worse, we can make you sick. I can't afford the luxury of going back to my house in quarantine. I have to go to work and do my part. You do yours, I ask you please."
Italian influencer Chiara Ferragni and her husband, rapper Fedez, raised 3 million euros in one day for the intensive care unit at Milan's San Raffaele Hospital. The Ferragnez's GoFundMe campaign, Coronavirus: Rafforziamo La Terapia Intensiva, will go toward non-invasive ventilation devices and hemodynamic monitoring. While in Florence, a GoFundMe campaign, Covid19-Potenziamo la Medicina d'urgenza a Firenze, has been created to support the city's Careggi Hospital.
It's Wednesday, the Who Health Organization (WHO) has declared the coronavirus outbreak a pandemic, and for the foreseeable future I'm staying home—#iorestoacasa is the trending message on social media—to give Italy a chance to get back on its feet. The silver lining? I am locked inside Italy and #theresnoplaceidratherbequarantinedthanitaly. Spring looks promising, and by summer I hope the country will be back on form, even more beautiful than before, to enjoy its wonderful bounty. And I hope you will too, because Italy is going to need you when this is over.
Since this story was posted the Italian government has announced new restrictions: All shops will be closed except for the basic necessities, such as pharmacies and grocery stores. Industries will remain open but with security measures. Transport and agricultural activities will be guaranteed.
_______
Never miss a story. Sign up for NUVO's weekly newsletter, here.