Impressionism in the Age of Industry at the AGO
Monet, van Gogh, Degas, and more beyond classic characterization.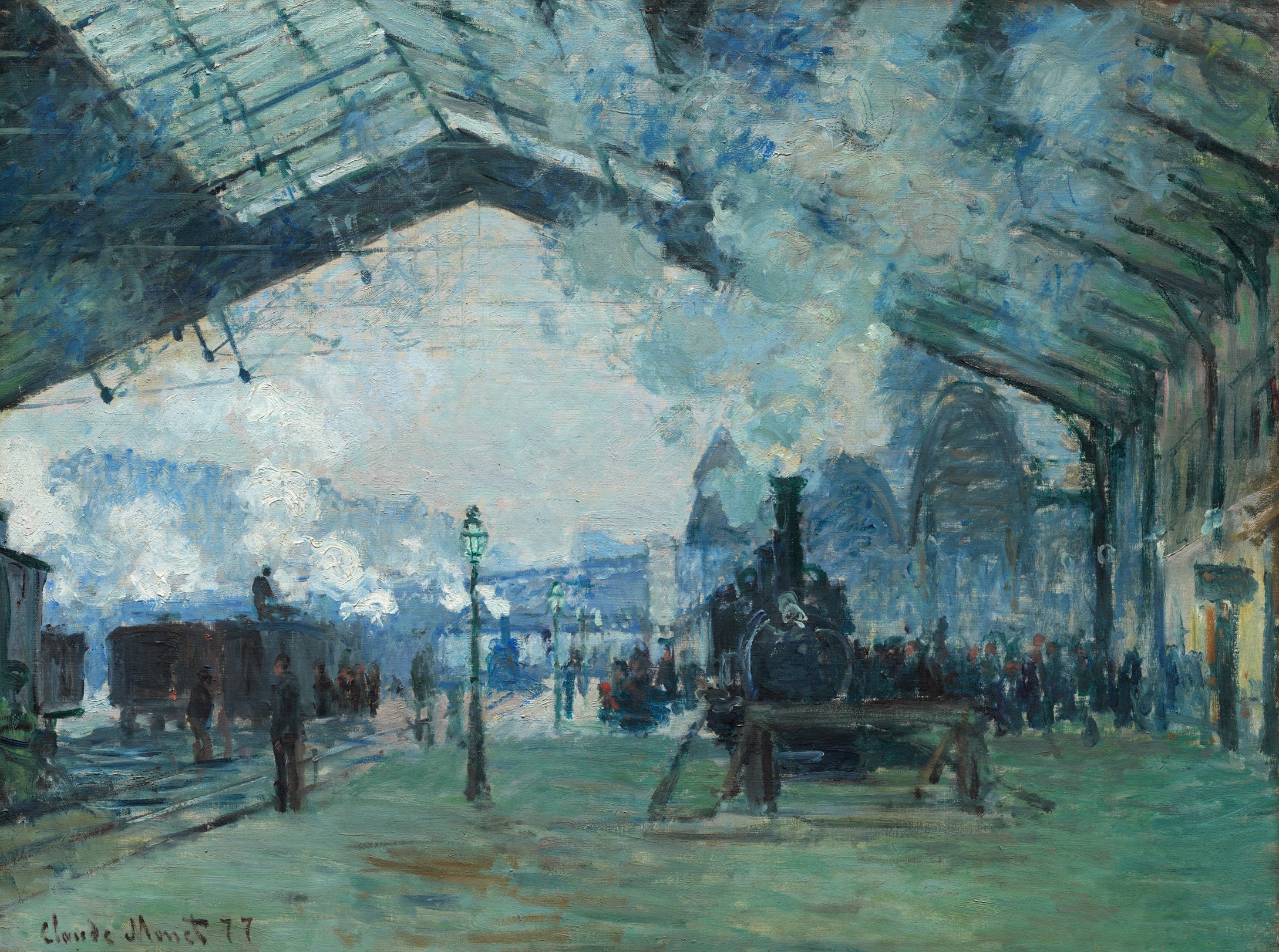 Consider the icons of Impressionism. There's an undeniably dreamy quality to Monet's waterlilies and Degas' ballerinas, while even the reactionary Post-Impressionists brought us works like van Gogh's Starry Night. But beyond the whimsical aesthetic, these works are defined by their reflection of the everyday—not all of which are swirling nightscapes and fanciful flora.
On at the Art Gallery of Ontario from February 16 until May 5, Impressionism in the Age of Industry: Monet, Pissarro and more is an exploration of this theme, focusing on the Impressionists through the lens of the Industrial Revolution and its aftermath. The exhibition consists of more than 120 paintings, period films, photographs, and sculptures, selected from museums throughout Europe and North America. Assembled by Dr. Caroline Shields, the AGO's assistant curator of European art, these pieces represent the changing landscape of Paris in the late 19th century.
An explosion in population saw more than a million inhabitants in the French capital by the mid-1800s. In response, urban planner Georges-Eugène Haussmann introduced major renovations incited by a commission from Emperor Napoléon III in 1853 that transformed the city. Sidewalks were widened, new parks and buildings were erected, and speedier, more frequent steam trains transported workers to jobs in factory suburbs or weekend trips to the countryside.
This sense of movement, motion, anxiety, and exhilaration is captured throughout the AGO's exhibit, with the results of the Industrial Age featured both as subject and part of the environment. Claude Monet's Arrival of the Normandy Train, Gare Saint-Lazare from 1877 shows a muted landscape of grey and green, as the train puffs out billows of smoke toward the cityscape; Vincent van Gogh's 1887 piece Factories at Clichy, depicts a far-off woman working in a boldly brush-stroked green gold meadow, even further beyond, her small village looms a mirage of smoke-stacks. Georges Seurat's pointillistic The Eiffel Tower from 1889, puts the Parisian icon front and centre, a fitting symbol of the city and age alike.
With Impressionism in the Age of Industry, the AGO provides an insightful look into this historic shift from bucolic to industrial imagery, while framing it within the modern era. "As our cities and technologies rapidly change, [the industrial age is] a journey that continues to resonate today," says Shields in a press release. "Seeing these works together for the first time provides an incredibly rich addition to the story of Impressionism as we know it."
Impressionism in the Age of Industry: Monet, Pissarro and more is on at the Art Gallery of Ontario from February 16–May 5, 2019.
_________
Never miss a story. Sign up for NUVO's weekly newsletter.