Mercedes-AMG EQE Proves Wild Performance Can Fit an EV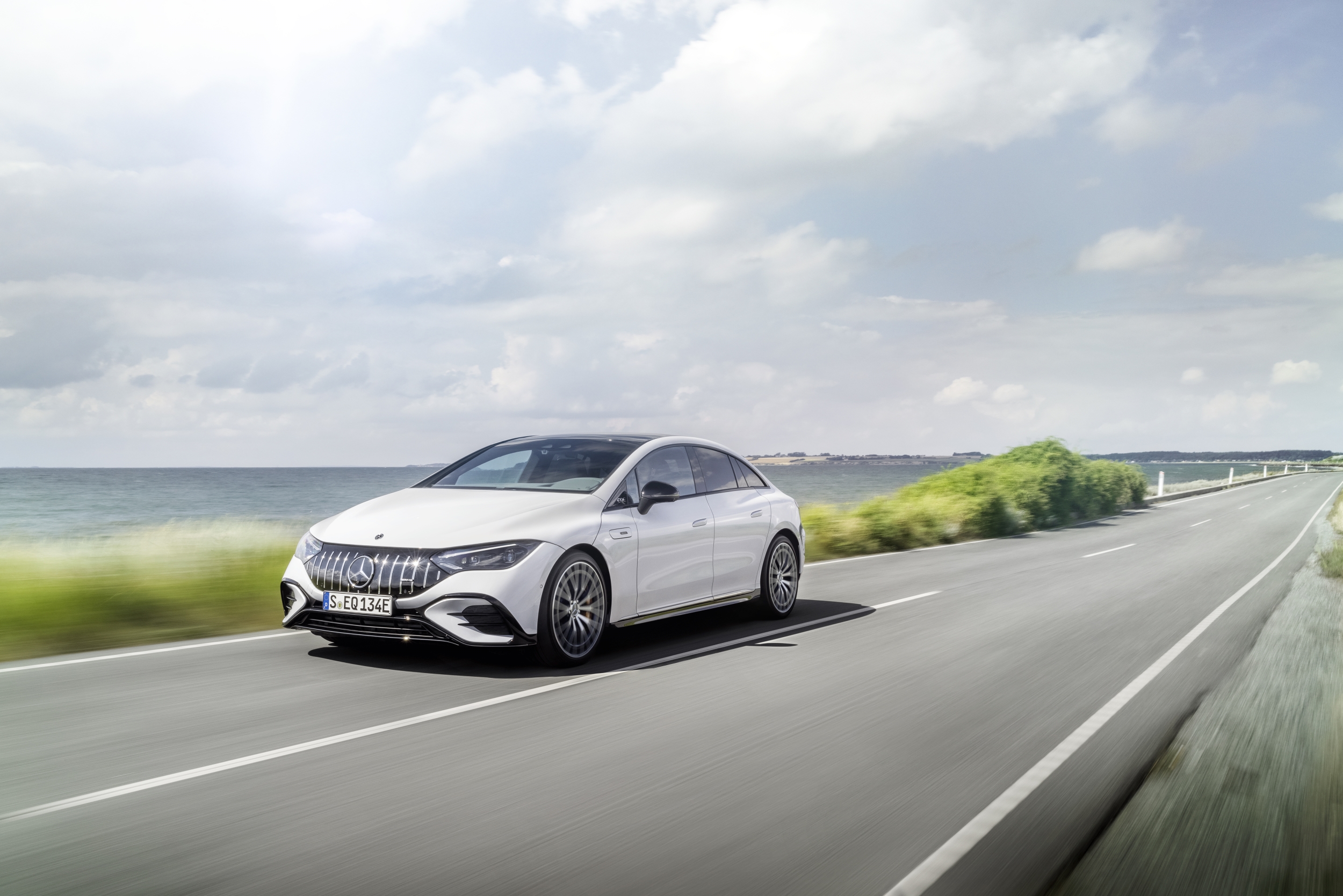 You thought the popularity of electric motors would make Mercedes' performance division quietly disappear? Think again. The automaker just shared the spicy details of the upcoming Mercedes-AMG EQE 4MATIC+ electric sedan, and it promises to be as thrilling a drive as past V8-powered E-Classes.
It used to feel as if with every update AMG dropped in a bigger engine, louder exhaust, and beefier brakes, but that is changing in the electric era. The automaker says the AMG version of the EQE will feel different in terms of suspension and brakes, while also sporting a new sound, design, and equipment.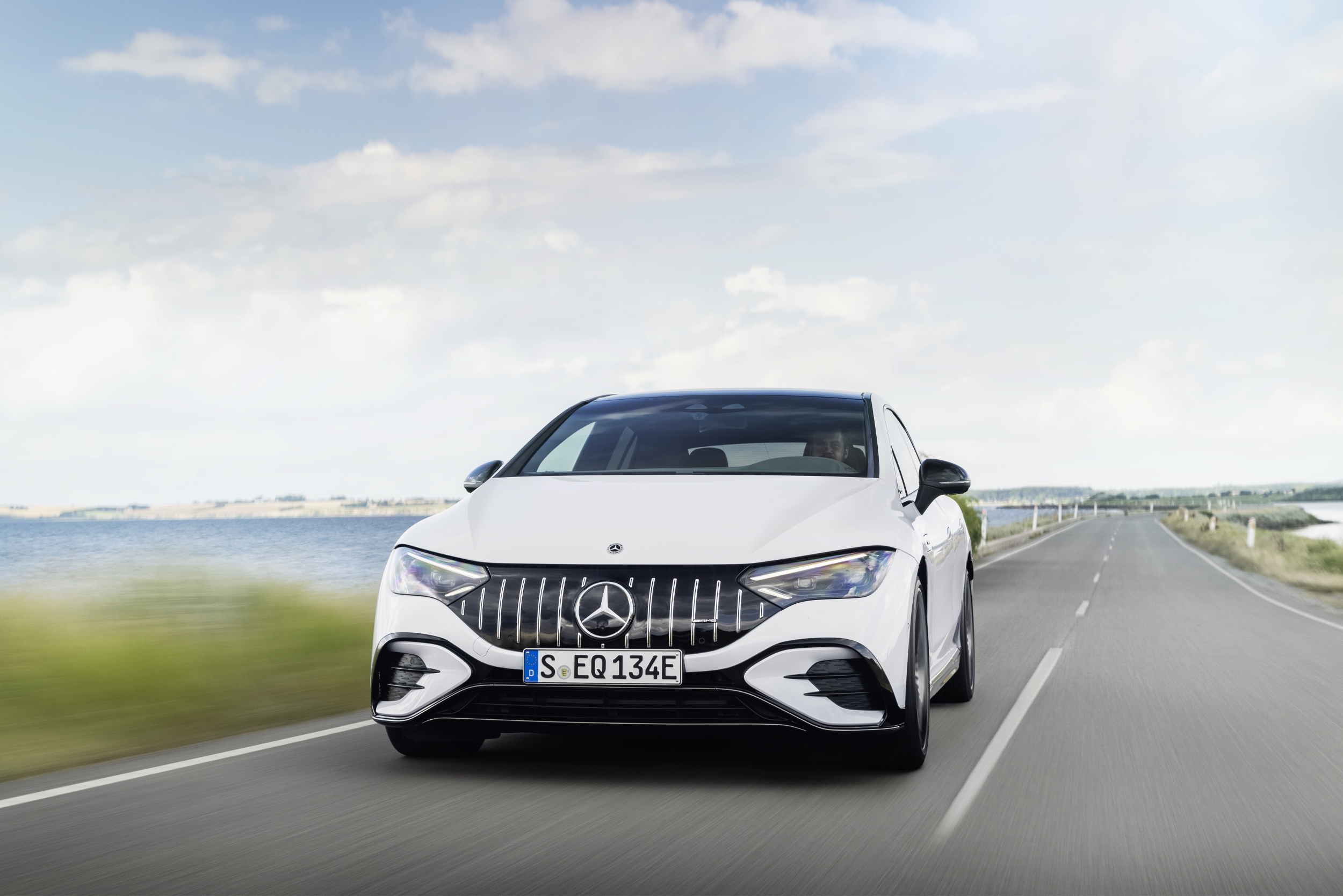 It will definitely be fast thanks to a pair of motors powering all four wheels with a maximum of 677 horsepower and 738 lb-ft of torque. Thanks to the instant delivery of electric motors, the sedan will blast off to 100 kilometres an hour in just over three seconds and reach a top speed of 239 kilometres an hour.
While other high-performance EVs tout their silence, the EQE will feature a unique "sound experience." Depending on the drive mode, the vehicle will combine special loudspeakers, shakers, and a sound generator to create a level of feedback and engagement that isn't common in the world of EVs.
Known as AMG Ride Control+, the EQE's air-suspension setup determines the stiffness and type of rebound needed. It measures acceleration and wheel path, among other inputs, and will provide a smooth, comfortable ride or stiff, responsive one, depending on the setting selected by the driver. For tight steering and smooth lane changes, the Mercedes-AMG EQE also features rear-wheel steering, just like the EQS.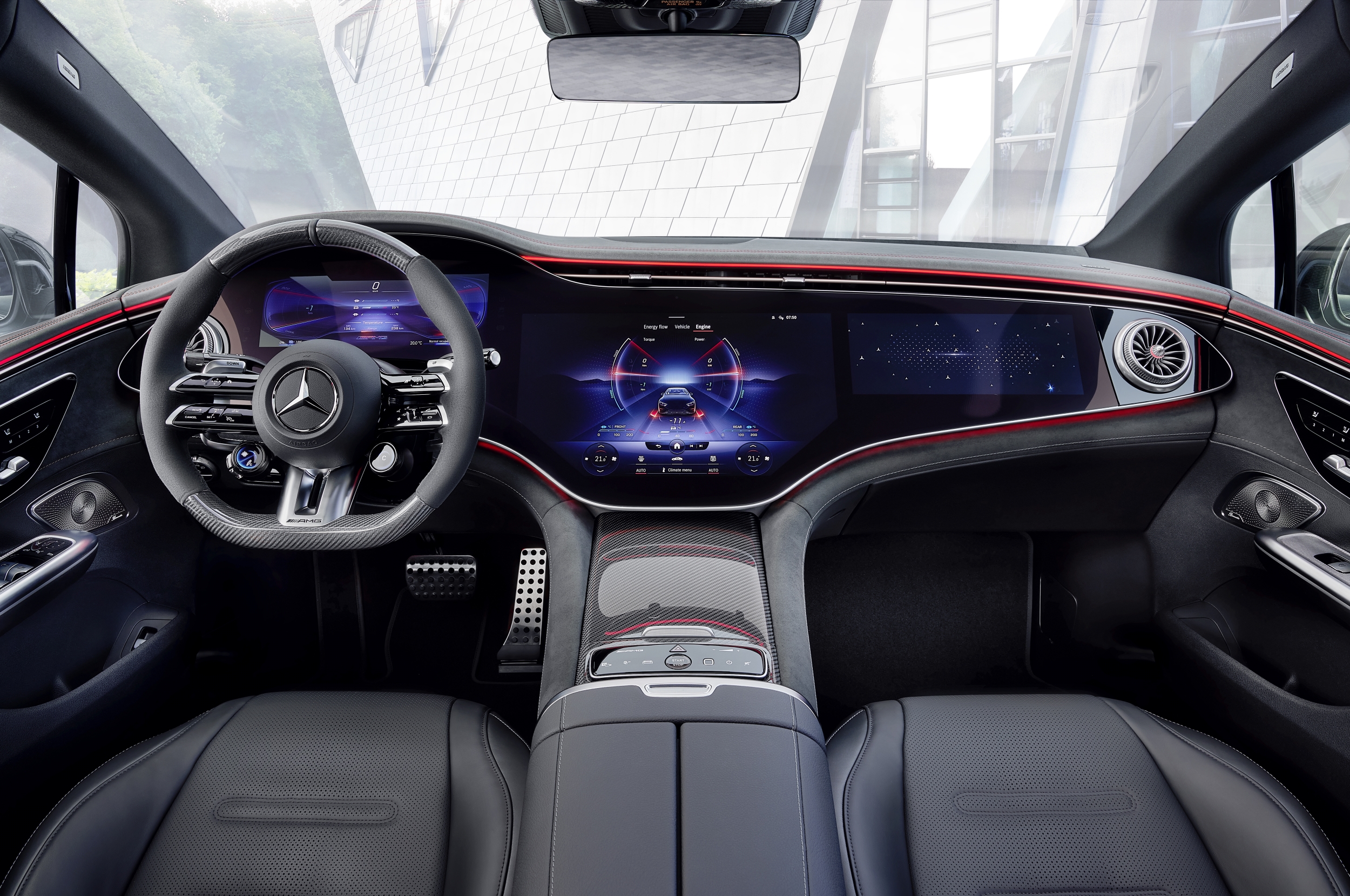 With their massive batteries, electric vehicles tend to be on the heavy side, which can affect braking. Fortunately, this AMG features massive, six-piston brakes up front, which should instill confidence when bringing this speedy sedan to a stop. When that braking power isn't needed at full force, the EV also has regenerative brakes to recapture energy and feed it back to the battery.
The battery providing the juice for this vehicle measures 90.6 kWh and should provide about 400 to 500 kilometres of range. Beyond range, EQE owners should also understand the speeds at which this battery recharges. Its fastest rate is 170 kilowatt hours, which should be good to provide 180 kilometres in just 15 minutes of charging. But it's worth pointing out that other EVs, like the Porsche Taycan and Audi e-tron GT, offer rates up to 350 kilowatt hours and will charge faster.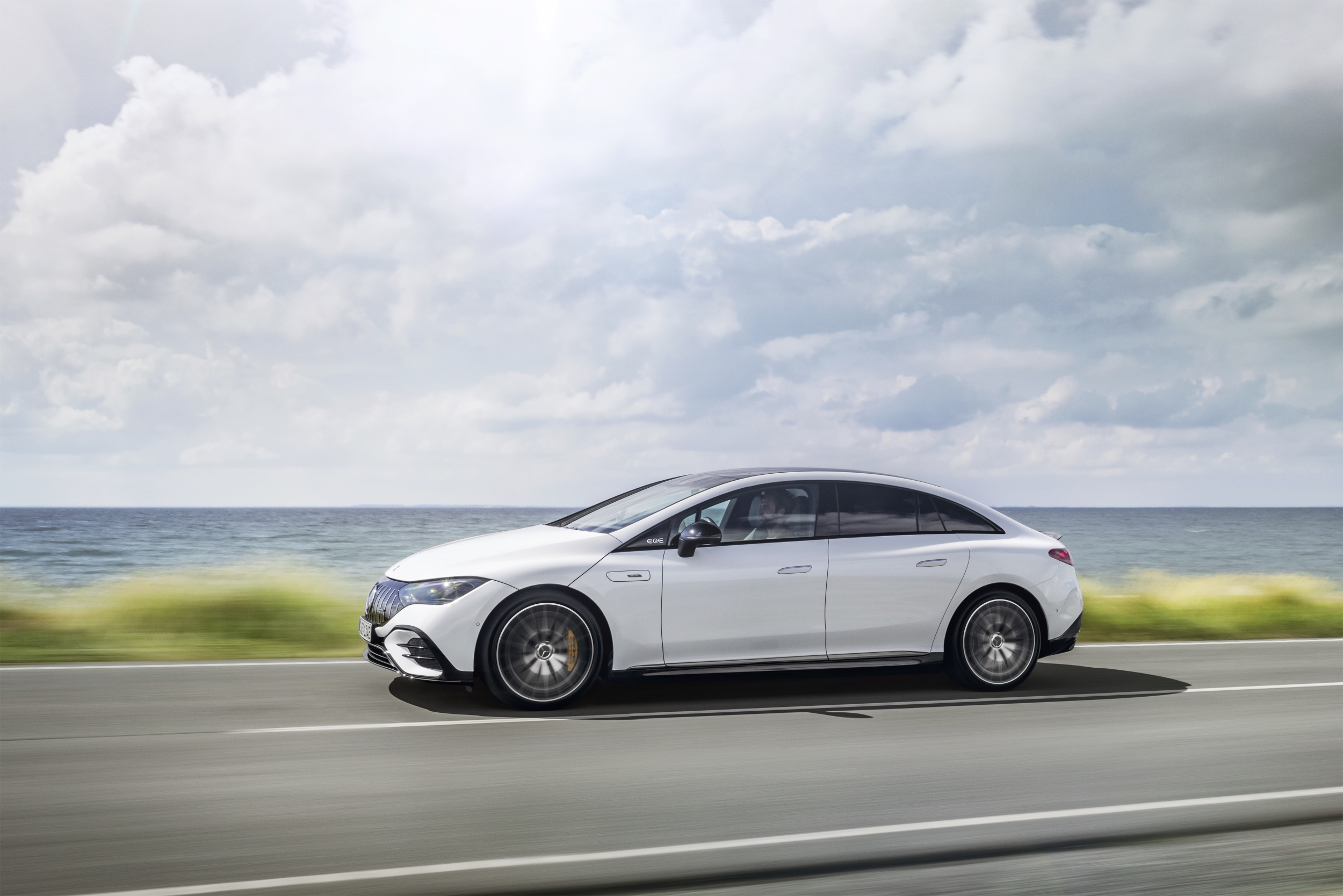 Then again, the Mercedes-AMG offers a few features not found on those sedans, such as the massive Hyperscreen information display, which spans the entire length of the dashboard.
Though pricing hasn't yet been announced for the Mercedes-AMG EQE 4MATIC+, the car is set to hit roads before the end of the year, so keep your eyes out for your first glimpse of this high-performance EV.