McLaren Enters a New Era With Plug-in Hybrid Artura Supercar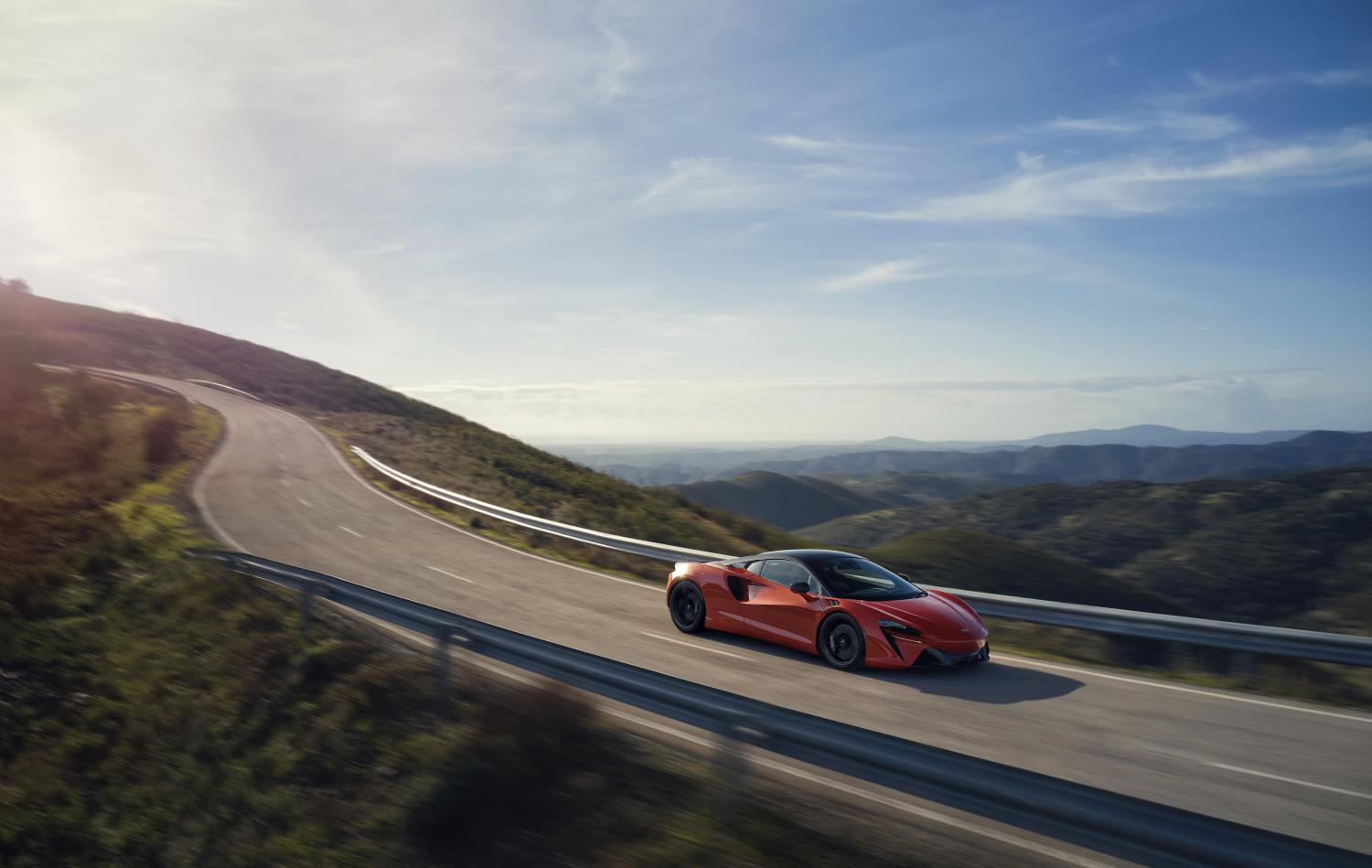 While McLaren has executed some impressive plug-in hybrid hypercars with the P1 and Speedtail, the automaker is looking to expand its offerings of electrified vehicles, starting with the new Artura, which is expected to replace the 570S and Sport Series of McLaren supercars.
By adding an electric motor to the equation, McLaren can deliver impressive performance with fewer cylinders. The Artura uses a twin-turbo 3.0-litre V6 as well as a compact axial flux electric motor, with a combined output of about 680 horsepower. To put that power into context, it allows this relatively entry-level supercar to hit 100 km/h in just three seconds, while 200 km/h will arrive in just 8.3 seconds. There's a top speed of 330 km/h which is sure to be a breathtaking experience.
When you want to calm things down, the vehicle can run in a silent, all-electric mode for 30 kilometres. Even the top speed of 130 km/h in this mode is impressive. The 7.4 kWh battery takes about two and a half hours to recharge when depleted.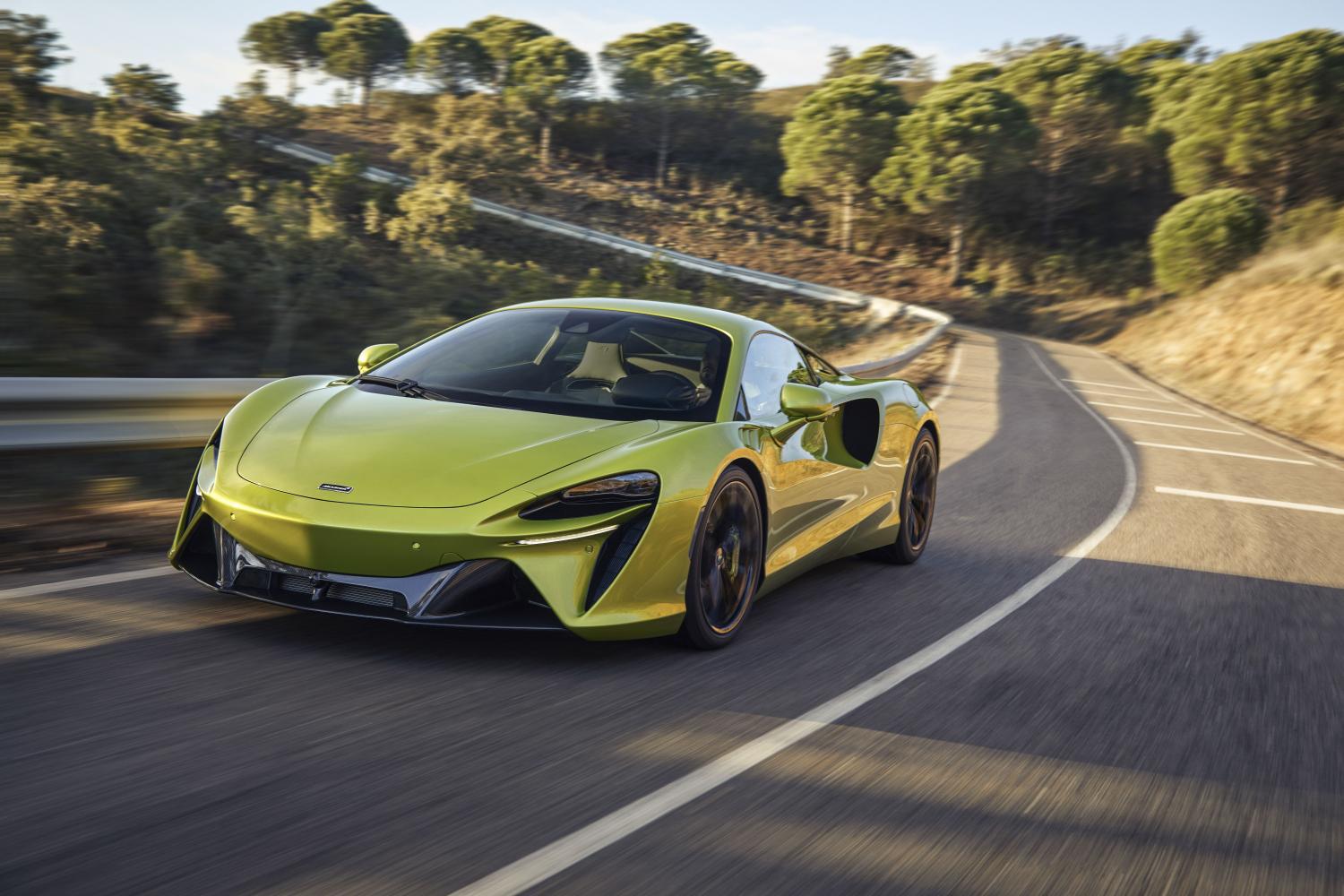 An eight-speed transmission handles gear-changes, although there is no mechanical reverse gear–the electric motor manages that task.
To go along with the high-tech power plant is an advanced chassis that is set to be the future of the brand. It's expected to be versatile enough to underpin a pure EV when the time comes.
When a car includes both a gas and electric powertrain as a plug-in hybrid does, it adds a significant amount of weight, which subtracts from the performance and handling capabilities of the vehicle. However, the Artura utilizes a significant amount of carbon fibre and aluminum, leading to a curb weight of under 1,500 kilograms.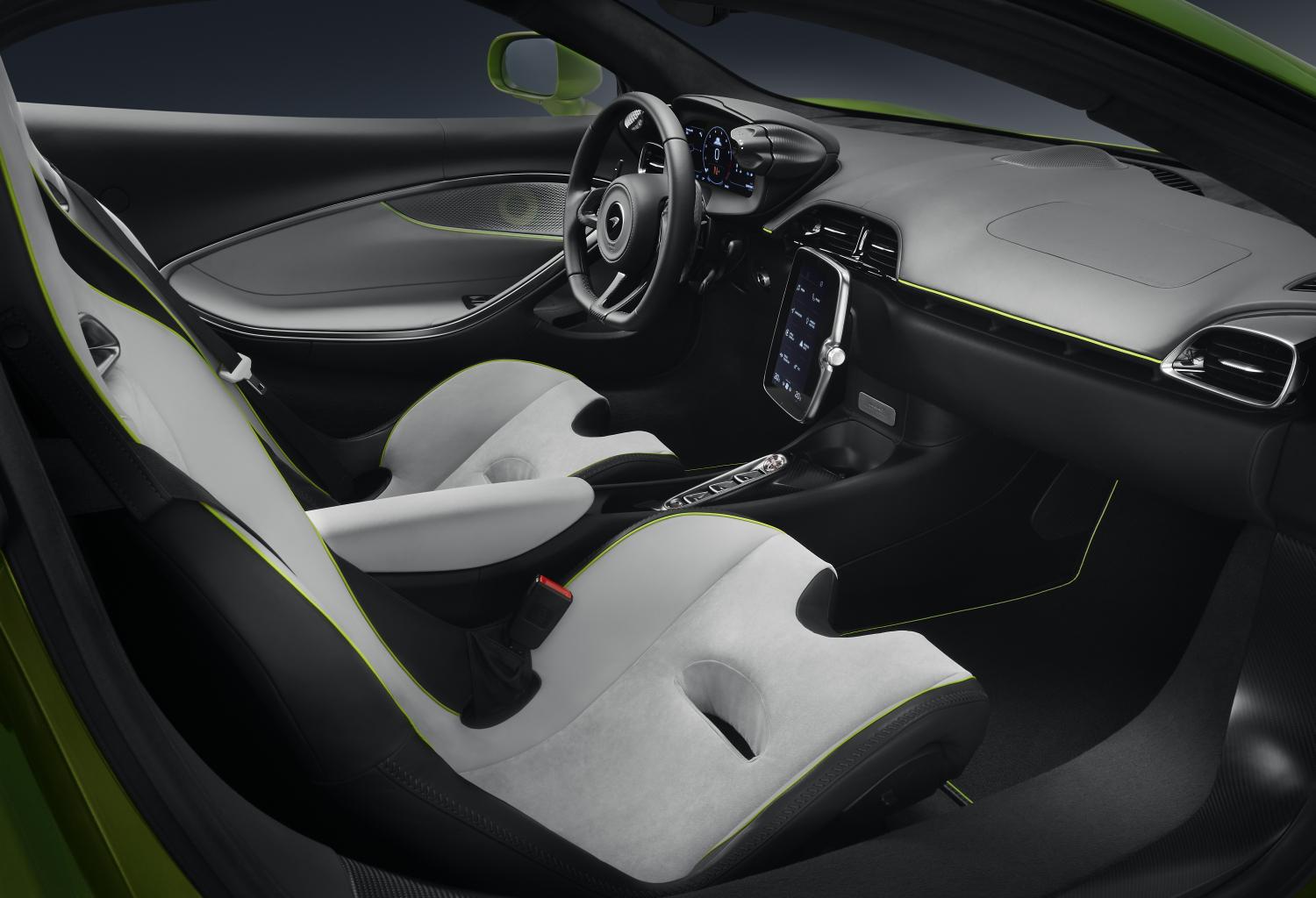 In addition to the lightweight materials, McLaren is using a new data "backbone" which reduces the amount of wiring previously required, and as a result, reduces the weight of the vehicle by 10 per cent.
Inside, the vehicle gets a few revisions compared to past McLarens. There is a digital gauge cluster and some controls have been moved to the hood of the gauge cluster, but McLaren has added more style and flair to the cabin. There are a few different interior configurations, so purists can pick a more sparse-looking cabin with plenty of sporty, lightweight materials, while those looking for more luxury can opt for an interior full of leather. It seems as if there is some ambient lighting, and beautifully designed speaker grilles in the car as well. Features like Apple CarPlay and over-the-air updates give the McLaren a high-tech edge.
And of course, a supercar needs an eye-catching exterior design, and while the Artura seems a bit familiar compared to the 570S it replaces, there are some highlights. All the vents and ducts are totally functional—nothing fake here. The lighting elements are more streamlined and slimmer but still bright. And between the taillights, there is an incredible-looking exhaust exit.
We're all eager to hear that soundtrack in person.