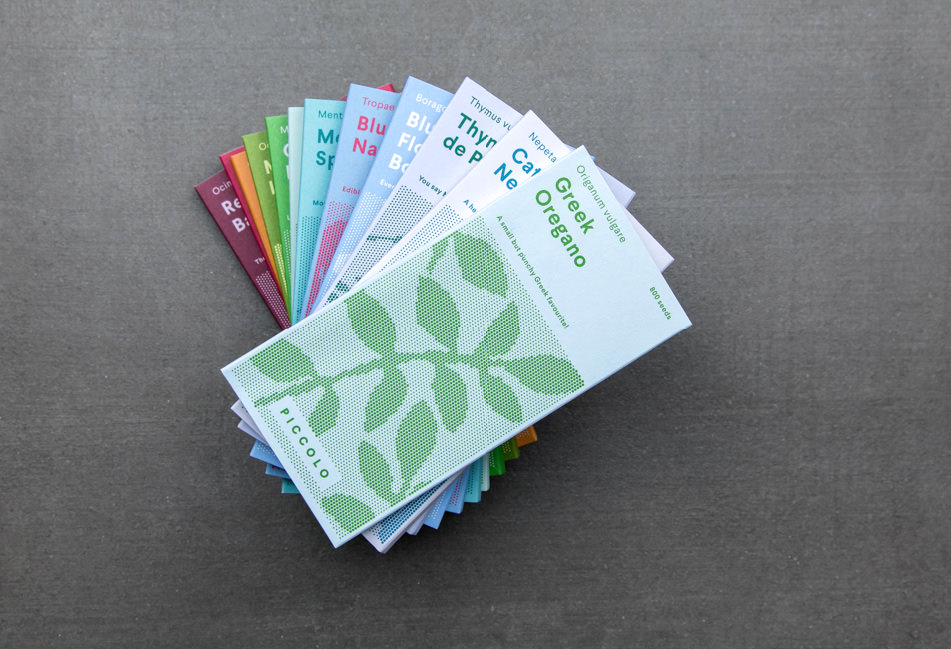 Alpine strawberry. Mrs. Burns' lemon basil. Chocolate habanero hot pepper. These are just a few of the bestsellers from Piccolo, a six-year-old seed company based in Treviso, Italy, whose goal is to provide special varieties from all over the world to urban farmers.
Late last year, Piccolo freshened up its catalogue, adding more herbs and edible flowers, and also getting a packaging makeover. Piccolo's packets used to slant toward the artisanal—handprinted text, kraft paper—but the seed purveyor enlisted the help of London-based Here Design to give its outward identity a more contemporary allure, focusing on two colours per packet. "Both have something to do with the vegetable—the colour of the leaves and the flowers, for example," says Piccolo's Soira Bazzo. "The idea was to have a palette of colours to remind one of the beauty and the brightness of a vegetable garden."
_________
Never miss a story. Sign up for NUVO's weekly newsletter, here.