Australia's Many Contrasts
A little vegemite, please.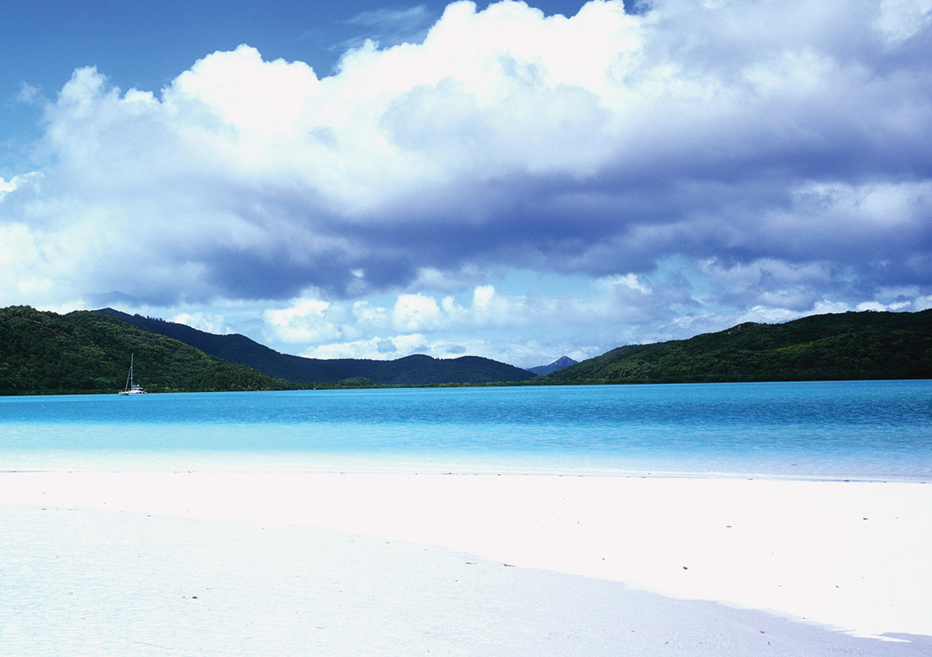 "No vegetarians in the bush," proclaimed the driver as if I should have known better. He expertly navigated the bouncing Jeep down the mountain, shaking his head with the sage detachment of one who had learned not to argue with nature. "The bees kill 'em, the sun burns 'em, if they touch the grass they get hives. We had one fellow whose head swelled up." Really? How reassuring.
Neatly dressed in a faded, koala-print safari shirt, name tag pinned to his chest, Warren Hart wasn't a driver by trade; he was a zookeeper. Bright-eyed but leather-faced after some 60 odd years of sun exposure, Hart long ago abandoned city life as an electrical engineer in favour of a simpler one at Illawong Sanctuary with his German-born wife, Chrystle. The couple's small zoo is situated behind their house, with bed-and-breakfast accommodations within it. But since taxicabs of the Australian outback are far outnumbered by its kangaroos, Mr. Hart had been summoned up the mountain to provide me, Frail Vegetarian, with "emergency transport" to civilization following a fainting episode provoked by one or more of the following: heatstroke, altitude, and the sting I had procured from a bee. (A green bee. They had to pull it off my skin.) Fortunately, I had been nursed to life by a paramedic who resembled a young Sean Connery, making the experience not altogether unpleasant—and all the more theatrical.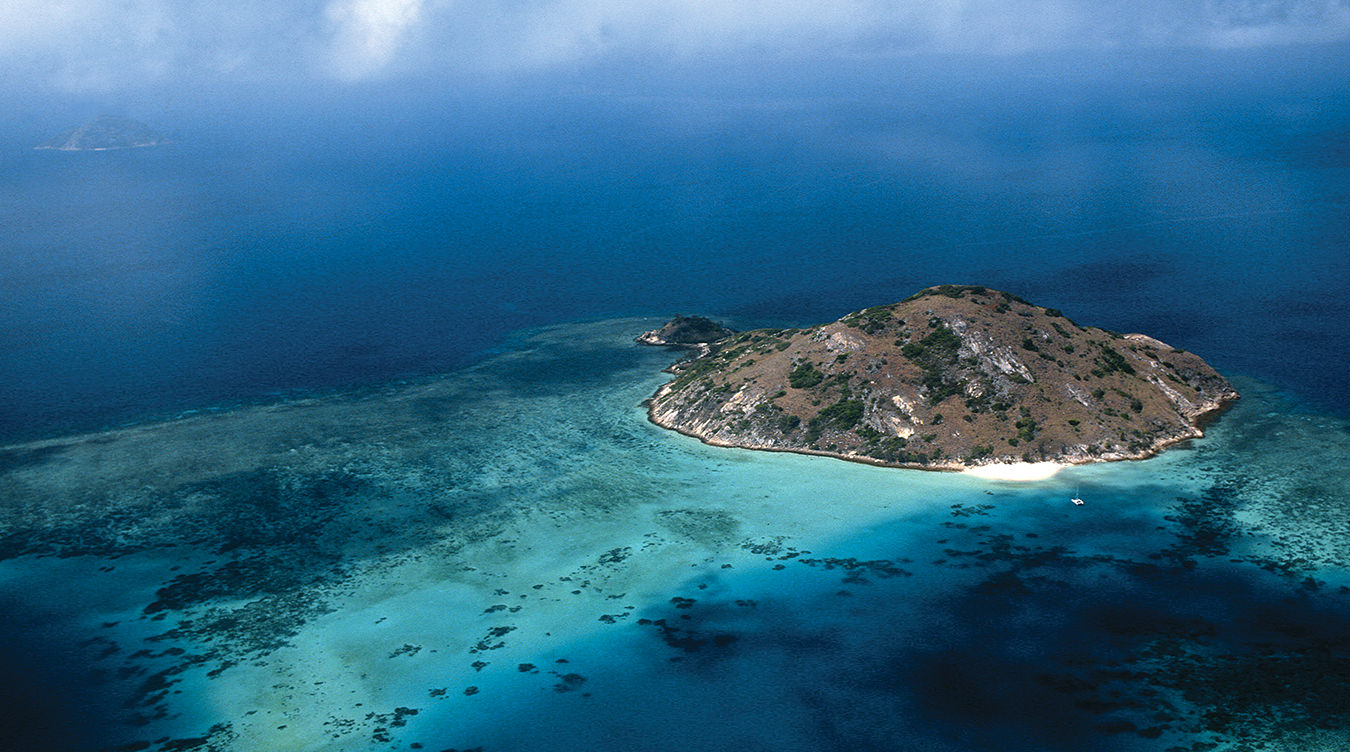 "In the country you learn to become more independent," continued Mr. Hart merrily, as he burned rubber towards Illawong as my swollen head spun like nobody's business. Apparently, as part of the deal struck for my rescue, en route to the motel room procured for me in the neighbouring town of Mackay (85 kilometres away), I would stop for a visit with the zoo's koalas, crocodiles, kangaroos and wallabies. (Which, for readers unacquainted with the finer points of Australian wildlife, are smaller members of the kangaroo family.) "You get used to the spiders, pollen, dust, bee stings, wasp stings. You take them as part of life. You even get to like them."
Toto, I don't think I'm in Kansas anymore.
Truth be told, the bush from which I had been evacuated was not a bush per se, but an ecotourism retreat located at Eugnella National Park in the Hinterland of the Whitsundays, a mountainous region within the Northern state of Queensland. The Broken River Mountain Retreat is surrounded by a platypus habitat and rainforest. Guests dine on cuisine prepared by the resident chef and sleep in timber lodges.
Were it not for the oppressive heat, I would certainly have enjoyed the experience. Such weather is rare in the region; the term eugnella means "land of the clouds" to the Aborigines and its mountains are usually cooled by tropical rains and mist. In fact, I might not have fainted at all had it not been for activities prior to our arrival at Broken River; namely, flying through the treetops of the rainforest at Finch Hatton Gorge while chained to a harness suspended 25 metres from the ground. Forest Flying, as this family-owned scheme is called, offers a thrilling and memorable view of the rainforest canopy. Unfortunately, the temperature in the gorge was an unusually sizzly 38 degrees, so with water in short supply (due to my own foolishness) the onset of dehydration was just as memorable.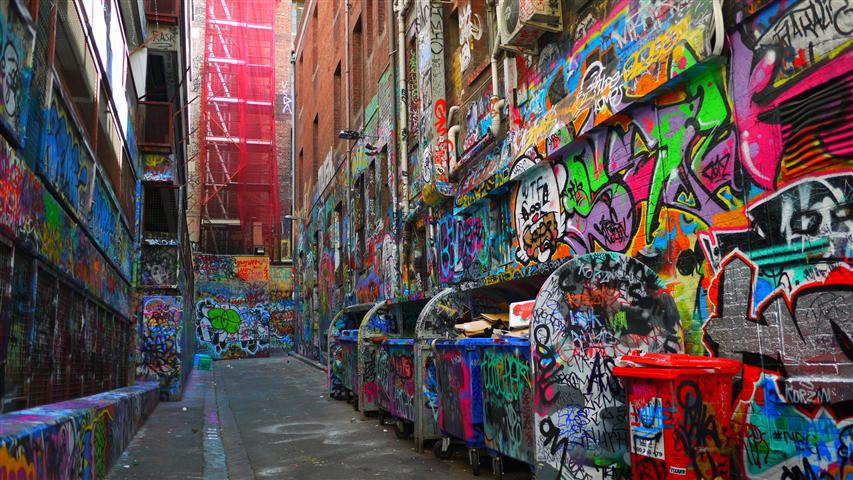 Of course, not all my Australian rural experiences were as theatrical; on the contrary. The Whitsundays, a popular holiday choice among Aussies and tourists, are home to 74 tropical islands and the amazing Great Barrier Reef, as well to as turquoise waters and tropical climate. Located on the Queensland coast, 1,000 kilometres north of state capital Brisbane (at approximately the same latitude as Tahiti), the islands are easily accessed; most visitors simply fly into Hamilton Island and hop a ferry to their destination. The Whitsundays offer a variety of resorts and activities, from partying to seclusion. Peppers Palm Bay is a luxury retreat nestled on the miniscule Long Island. Reached only by private boat, the elegant property consists of 21 exquisitely designed waterfront bungalows, each with its own porch and hammock—and no television in the rooms! Featuring first-class dining, this retreat is ideal for couples. On the mainland, the village of Airlie Beach and its busy marina attract backpackers and sailing aficionados. The oceanfront Coral Sea Resort offers adorable apartments with balcony spa baths.
A must is the two-day drive along the Great Ocean Road.
Yet my definitive Queensland highlight was snorkeling at the Great Barrier Reef, especially since the adventure included a panoramic seaplane tour of the region. Air Whitsunday will pick you up in a De Havilland Beaver, fly you to the pristine Whitehaven beach for a champagne picnic, then whisk you off to the Great Barrier Reef, a natural living wonder that spans more than a million square kilometres. I convinced the tanned, personable pilot to let me sit up front and stuck my head out the window like a puppy in a convertible, watching the green islands become bumps on the ocean's skin. After landing directly upon the reef, we spent two hours snorkeling, viewing not only the magnificent coral but also the unbelievable varieties of fish who inhabit it. Since there's no current, even beginners will find it easy to swim in this area of the Pacific. Besides, where else will you find professional pilots (with impeccable safety records) who strip down from trousers to swimming trunks and serve you lunch?
Gorgeous scenery also graces the Southern state of Victoria. In Halls Gap, a tiny town at the foot of the Grampians National Park (a mountainous region composed of spectacular sandstone ridges), an early-morning hike led me to a waterfall and a curious kangaroo. Wildlife lovers can visit the state's many reserves for glimpses of emu, kangaroos, and black swans, or even stay at Glenisla Homestead, a heritage accommodation on an actual farm whose charismatic owners, Robert and Cherry Barber, will be happy to take you bushwalking. A younger, hipper ambiance can be found in Victoria's many surf towns, including Lorne and Torquay, home to surf capital Bells Beach. Another must is the two-day drive along the Great Ocean Road. Constructed between 1919 and 1932 by returned soldiers who, unbelievably, hacked through the rock with picks and shovels, the coastal road extends from Torquay to the South Australian border. It takes you through beaches, forests, surf towns, fishing villages, romantic shipwreck sites, and natural wonders like the huge ocean rock sculptures known as the Twelve Apostles—though there aren't 12 of them. Don't bother asking why; the more people you ask, the more answers you'll get. Another tip: don't go if it's raining; you won't see anything. "Don't worry, it never rains here," our guide asserted as the torrential downpour began.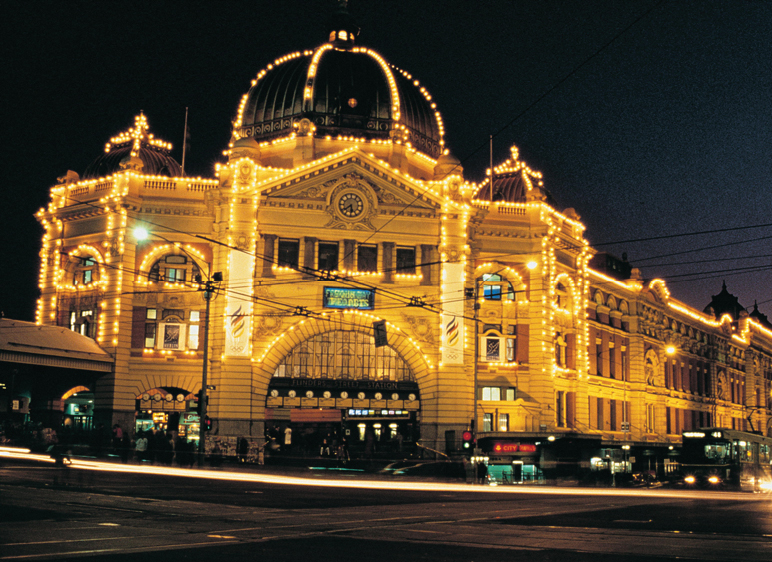 And so, it was with the relief of a homecoming that this city mouse returned to Melbourne, particularly since home was the Lyall, a discreet, charming, and luxurious five-star boutique hotel and spa owned and operated by husband and wife Peter and Rowina Thomas. The property is hidden on a residential street in the upscale fashion neighbourhood of South Yarra, surrounded by endless fine dining options and cute designer shops.
But a histrionic contrast between city and country life is only to be expected in a nation so young, diverse, and geographically vast—the country spans 7.68 million square kilometres. By all accounts (at least those recounted by the museums of the national capital of Canberra) Australia struggles with its identity. The continent had been populated for an estimated 70,000 years by Aborigines when European explorers began to journey toward it in the 16th century. In 1770, Captain James Cook claimed it for Britain, and in the latter part of the 18th century, Britain shipped over convicts in attempt to thin out overcrowded prisons! The gold rush of 1850 attracted new settlers, and Australia became a nation with the federation of its colonies on January 1, 1901.Yet there lurks an unspoken but visible guilt over the way colonial ancestors treated (and massacred) their indigenous counterparts. Today, only one percent of the country's population is Aboriginal.
Melbourne, population 3.2 million, is a vibrant, lively city considered to be Australia's cultural headquarters. The Victorian state capital is renowned for food, fashion, arts, architecture, and sports—you can walk everywhere. Downtown, don't miss Federation Square, where you'll find several museums including the National Gallery of Victoria and the Centre for the Moving Image. Travellers into this chic downtown flavour should stay at the Sofitel, situated in a complex designed by the same architect who did the Louvre glass pyramid extension in Paris.
Melbourne is a vibrant, lively city considered to be Australia's cultural headquarters.
Those seeking more edge may prefer the beachside suburb of St. Kilda, a colourful district nestled against Port Phillip Bay, picturesque home to running track, seabaths, and oceanfront restaurants. Family-owned Donavan's is a lovely choice for pasta and risotto served in an upscale rustic setting that feels like visiting a friend's house for dinner. A few blocks inland, countless busy pubs and cafés offer an unpretentious urban vibe. I stayed at The Prince, a trendy 40-room design hotel (with an indoor pool) adjacent to the fine dining Circa restaurant, as well as the Prince Wine Bar; Mink Vodka Bar; Aurora Spa Retreat; and Bandroom, which features both DJs and live bands—with which Melbourne is teeming.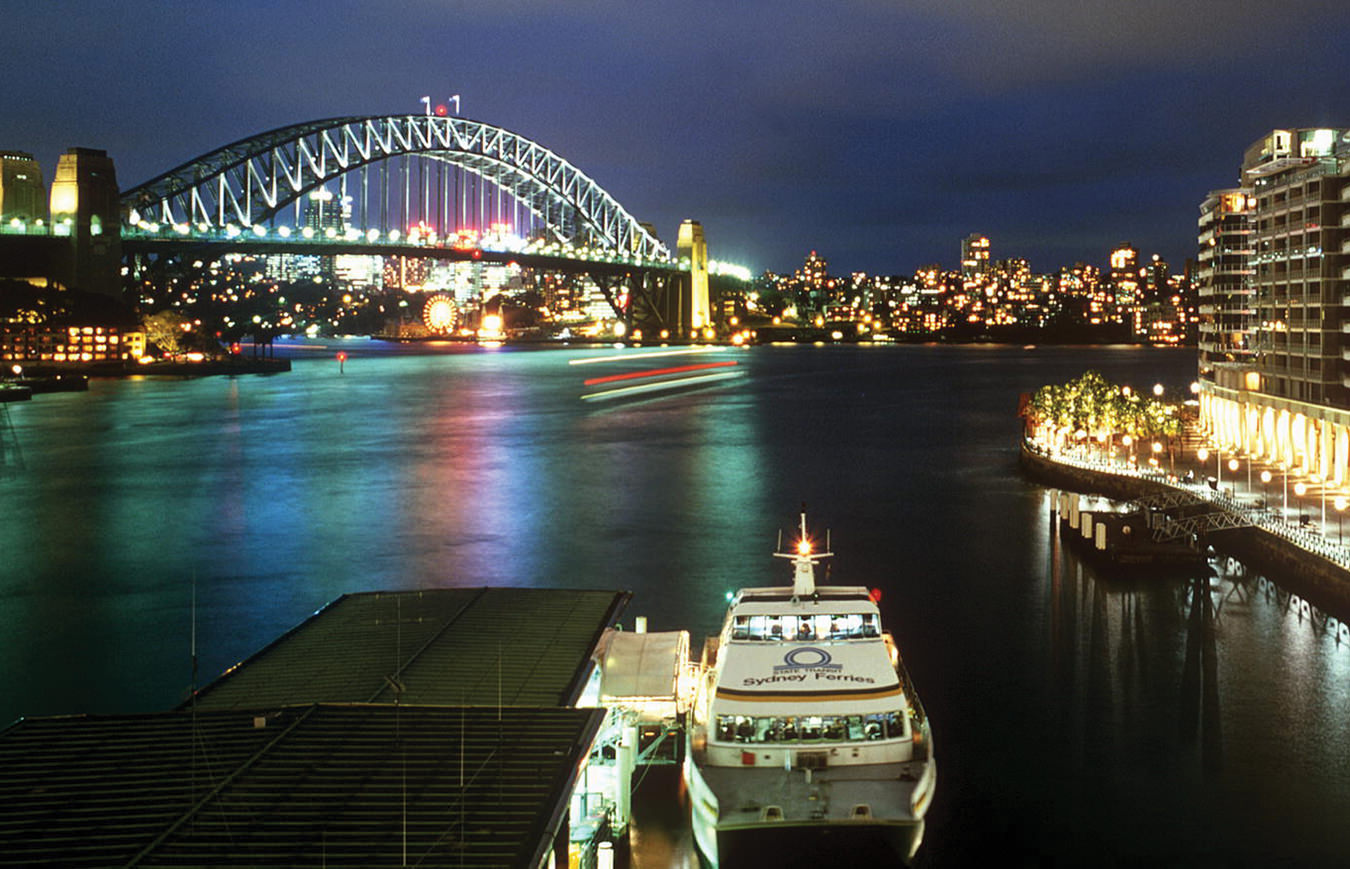 The Hidden Secrets Shopping Tour of Melbourne reveals not only the city's turn-of-the-century shopping arcades, converted artists lofts, and quirky retailers, but also the nervous system of pulsing laneways and narrow stone arteries that weave in and out of each other like veins behind your knee. Lined with the city's best shops, bars, galleries, and cafés, these alleys also function as unofficial gallery to street art stencils, a worldwide phenomenon in which young artists reclaim public spaces by stenciling them with striking and beautiful imagery.
Not surprisingly, Melbourne also boasts a thriving underground music scene—there's even a laneway named after iconic Aussie rock band AC/DC! I discovered just how much the city lives up to its rock n' roll reputation one night, after dining on wood-fired, thin-crust pizza at Ladro. Situated in the trendy Fitzroy district, this crowded scene-and-be-seen Italian bistro is sold out weeks in advance. It's worth the wait. Featuring a bustling open kitchen that functions with the efficiency of a pacemaker, the menu is small and perfect.The city also hosts a slew of festivals, including the Australian Grand Prix, Melbourne International Film Festival, Writers' Festival, Food and Wine Festival, and the legendary Melbourne Cup, a celeb-studded horse racing carnival that literally brings the nation's normal operations to a screeching halt, as Aussies from all walks of life drink profusely and scream their brains out. I was fortunate enough to attend the jam-packed Crown Oaks Day. "Ladies Day," as this event is unofficially called, is supposed to be an opportunity for women to don their finest dresses and hats, but is referred to by locals as "blokes day," since the guys—I mean, the blokes—come out in droves to ogle the ladies. (Apparently, these traditional dynamics remain socially acceptable in Australia.) The rivalry between Melbourne and Sydney is comparable to that between New York and Los Angeles. Where Melbourne is dark and brooding, Sydney is chipper and bright. This may be partly a function of climate, as the latter enjoys about 300 days of sunshine each year and miles of beaches, including the famously eclectic Bondi Beach. Located in the state of New South Wales, Sydney is Australia's largest city, with over four million inhabitants. It's also the nation's financial capital, full of skyscrapers, shops, and the energy of a thriving metropolis. My time in Sydney was brief, but I checked out the Circular Quay, which in addition to housing a harbour, walkway, railway station and countless pubs, tea rooms, and restaurants, is also the site of the Museum of Contemporary Art and the Sydney Opera house. The Quay is adjacent to The Rocks, a tourist area that was once a shantytown.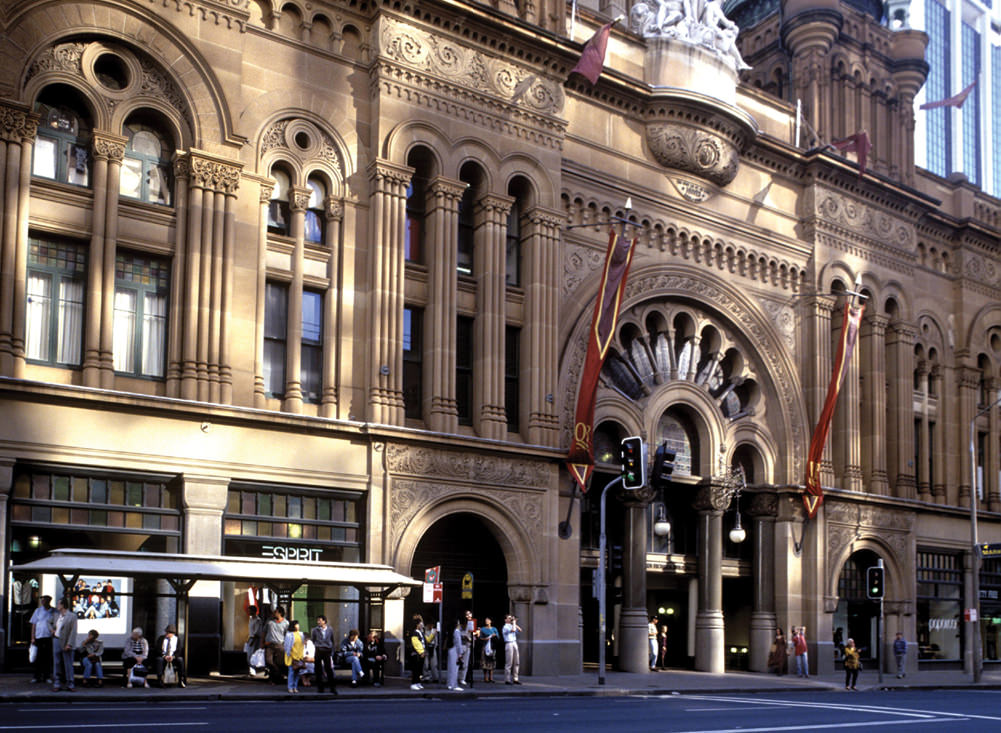 Later, I felt in familiar territory sipping champagne on Qantas' luxurious business class service to Los Angeles. Like a punch line to my trip, Jet's latest single played on the entertainment system. The smiling flight attendant handed me the dinner menu. Although vegetarians may not belong in the bush, we're certainly welcome on Qantas. And like so many city mice before me, I realized that the moral of this story is, there's no place like home.