120 West Hastings Street
Vancouver, British Columbia
Canada V6B 1G8
604-687-6880
eat@wildebeest.ca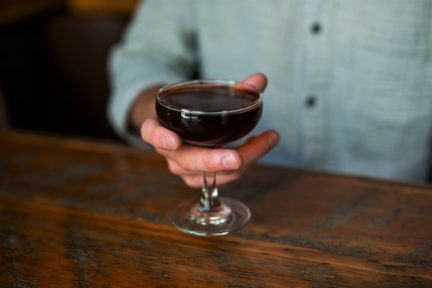 A contemporary spin on the classic Manhattan cocktail courtesy of Vancouver's Wildebeest.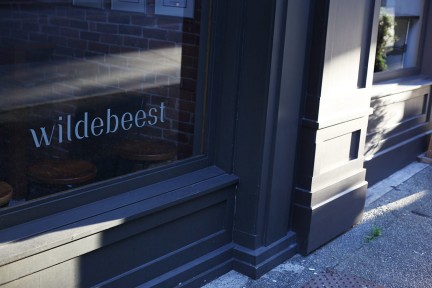 A melding of culinary creativity took place this Tuesday when Calgary's Model Milk bistro joined forces with Wildebeest in Vancouver for a one-night-only, six-course dinner. Thoughtful pairings took precedence both behind the bar and in the open kitchen at the hands of Model Milk's chef Justin Leboe and Wildebeest's chef Wesley Young.