Various locations worldwide.
1-800-442-2706
general@swissarmy.ca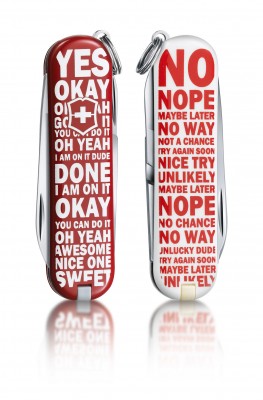 The icon of the compact knife world, the Victorinox Swiss Army Knife, has a new look. Ten new looks, to be exact.
Toronto rules victorious this June with the opening of Canada's very first Victorinox Swiss Army boutique. With 2,200 square feet of retail space spread across two floors, (plus a cutlery area on the lower level and offices on the top), the Bloor Street flagship is fully loaded with an arsenal of Victorinox's finest products.