Canada's first invested poet laureate.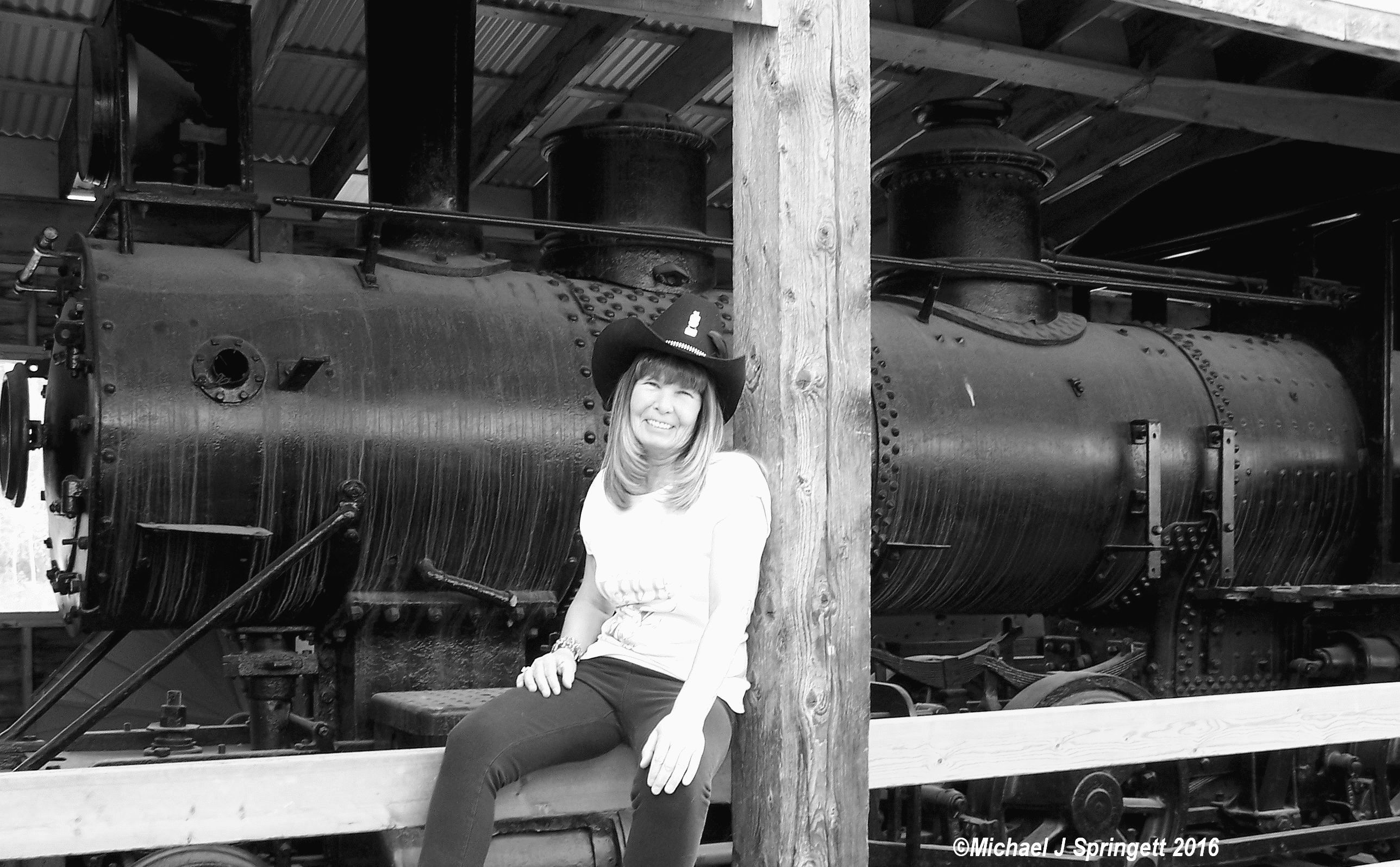 In NUVO's poet laureate series, we speak with current poets holding the title as of 2016 for Victoria, Calgary, Edmonton, Charlottetown, Halifax, the Yukon, and Canada's parliamentary poet laureate. Below, words from the Yukon's pj johnson.
As the first invested poet laureate in any Canadian province or territory, pj johnson considers herself foremost a storyteller upholding what it means to be a Canadian writer. Her work is mainly comprised of live performances, in part due to her diagnosis of Nonverbal Learning Disorder. Yet despite the challenges she faces writing and reading, johnson's longstanding title of laureate is testament to how poetry transcends form.
What does being the first officially invested poet laureate in Canada mean to you?
I was honoured to be invested as the first official Yukon Poet Laureate in Canada. Prior to the time of my investiture on Canada Day 1994 there had been no other formally invested poets laureate in Canada. Being the first poet laureate essentially meant being a trailblazer. I have endeavored to put certain things into place to benefit both present and future poets, writers, and storytellers and I continue to do so. It is a tremendous honour to serve as poet laureate. I wear my official Yukon Poet Laureate pin on my Stetson with pride.
I see the poet laureate position as an opportunity to serve as an inspiration and a role model to aspiring writers and poets as well as a voice to encourage people like myself who struggle with learning disabilities. I have also focused on working with young people, serving as teacher, mentor, and motivator in schools throughout the Yukon.
How is poetry defined for you?
I personally embrace a broader definition of contemporary poets and poetry. For instance, although I am a poet, I define myself primarily as a storyteller. I am also a musician, composer, playwright, photographer, performance artist, etc. and I often mix these mediums in order to "tell the story".
My definition of today's poetry includes poetry presented in traditional text as well as via lyrics, music, and performance art. The creative arts are all interconnected and today's modern poets are an exciting blend of writers, slam poets, spoken word artists, and rappers.
What about the material you create?
My creative works are composed in many styles and genres. I often allow the emotion of a piece to dictate to me the style in which it will be written, often employing music and lyrics and mixing mediums. I am a product of the Canadian north and the very land around me has influenced and molded me as an artist. My works are often Yukon-flavored with strong overtones of the Canadian north in a style of my own that I call Canadian Sweetgrass. I love my homeland, I am a proud Canadian and it shows in my work.
Inspired by the image of a life-sized carving that portrayed an aboriginal man crouched in a forest to behold the first European footprint in North America, johnson wrote the following poem:
discovery
somewhere
deep
within the forests
of an old
and northern nation
a lone warrior
spent with tracking
pauses in the wind
to kneel among ferns
and cast an eye
upon the print
of one so foreign
that the wisdom
of millennia
and even the bones
of his ancestors
cannot comprehend
it
("discovery" by pj johnson from her website)
Visit pj johnson's website for videos of her work, here.
To meet other poets laureate, click here.