8 Virtual Reality Experiences for Complete Escapism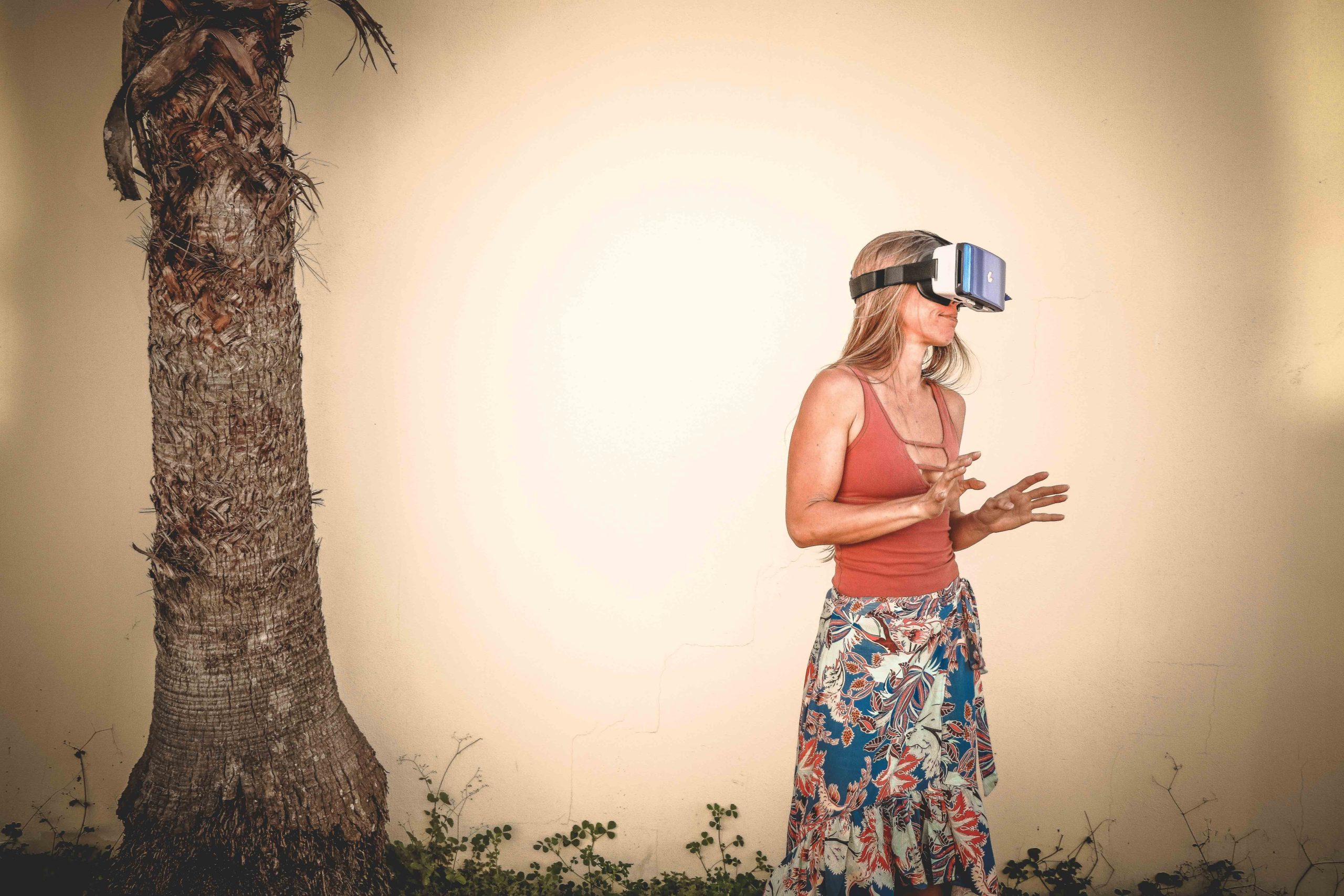 When the National Film Board released the immersive project Circa 1948, a digital recreation of forgotten and destroyed landmarks from Vancouver's history, it became clear to Canadians that augmented and virtual reality was no longer out of reach or ineffable to the masses.
Augmented reality (AR) is a composite view of the concrete and the virtual, computer generated images are superimposed over the physical world like in Pokemon Go. Virtual reality (VR), the kind created by Occulus glasses and similar, completely recreates the world around you with digital imagery.
The augmented reality Circa 1948 app for iPhone and iPad allowed users to take a virtual tour of Hogan's Alley and the Old Hotel Vancouver (neither of which exist today), meticulously recreated as a 3D model by the preeminent artist Stan Douglas. The tour was culturally valuable, historically accurate, and even allowed for users to take part in scripted scenarios that would provide context about life in those geographies at that time. The project proved the benefits of AR/VR technology and the appeal to people with wider ranging interests than that of your standard video game. Even platforms like Netflix and Youtube have VR options for enjoying their content.
With more people stuck inside these days, it is only natural that they would want to feel connection or recreate the outside world in their own homes. AR and VR technology can help to stave off isolation and provide a new form of entertainment. Here is a list of eight games available that will appeal to a wide demographic of gear heads, gamers, and laymans alike.
Multiverse recreates a Planetarium in detailed images, videos and models with interactive exhibits and audio descriptions. It can also be experienced with friends so provides an added layer of socialization as well as education.
For anyone who had their Spring Break vacation cancelled, Vacation Simulator is an "approximation of recreation." Vacation island is made up of beach, mountains, and forest so you can live out whichever vacation you had planned vicariously through cartoon mayhem.
This interactive choose-your-own-adventure story is an imagined prequel to Lewis Carroll's Alice in Wonderland. The captivating comic-like visuals wrap around you as you navigate a combination of puzzles, tasks, and choices that unfold the narrative of a Wonderland before Alice. Your goal? Get your character home.
An online co-operative art gallery, SculptrVR allows all of us to live out our dream of drawing on thin air. Make creations as large or as small, as detailed or as minimalist as you please either on your own or with friends and then upload to the online gallery to share your creativity with the rest of the community. For once, the only limit is your imagination.
This app, created for relaxation, is an alternative to meditation or a fit for someone who dreams of a stronger mind's eye. It allows you to build your own immersive world, controlling nature, the weather, and introducing over 20 different animals to landscapes you can then walk through or just sit and enjoy. A welcome respite from your living room.
This game lets you step into the perspective of a National Geographic photographer with hyper-realistic recreations of some of the most extreme and remote parts of the world like Machu Picchu and Antarctica. It is a combination of game-play and education that lets you live your bucket list destinations as if you were Indiana Jones.
This award-winning immersive story is at times chilling and heart wrenching but ultimately powerful. The tour of the secret annex interspersed with Anne's first-person diary entries is a new way to discover the well-known history of the Frank family. Appropriate for anyone hoping to one day visit the museum in Amsterdam or even for those who have already been but wish to see if from a new perspective.
Original archival audio and video has been stitched together with historically accurate recreations and music to create a thrilling first-person virtual experience of the Apollo 11 moon landing. The educational and awe-inducing game was made with a deep respect for the people who lived it and will make you feel like you're one of them.
________
Never miss a story. Sign up for NUVO's weekly newsletter here.