290 West 3rd Avenue
Vancouver, British Columbia
Canada V5Y 1G1
604-682-1289
info@vancouverbiennale.com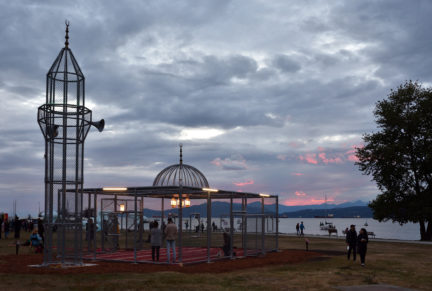 The Biennale's current theme intends to encourage the re-exploration of prevailing belief systems.
More than 1,000 years ago, the Chinese poet Bai Juyi of the Tang Dynasty wrote his famous piece Grass. This poem aptly presents the metaphor used in Ai Weiwei's new installation of a similar title, located in Harbour Green Park, Vancouver.
Ai Weiwei makes art. His own government has barred him from leaving China, and so, for the artist and activist, architect and anomaly, the show must go on—without him.