Aston Martin Announces Entry Into 2021 Formula One Season With the AMR21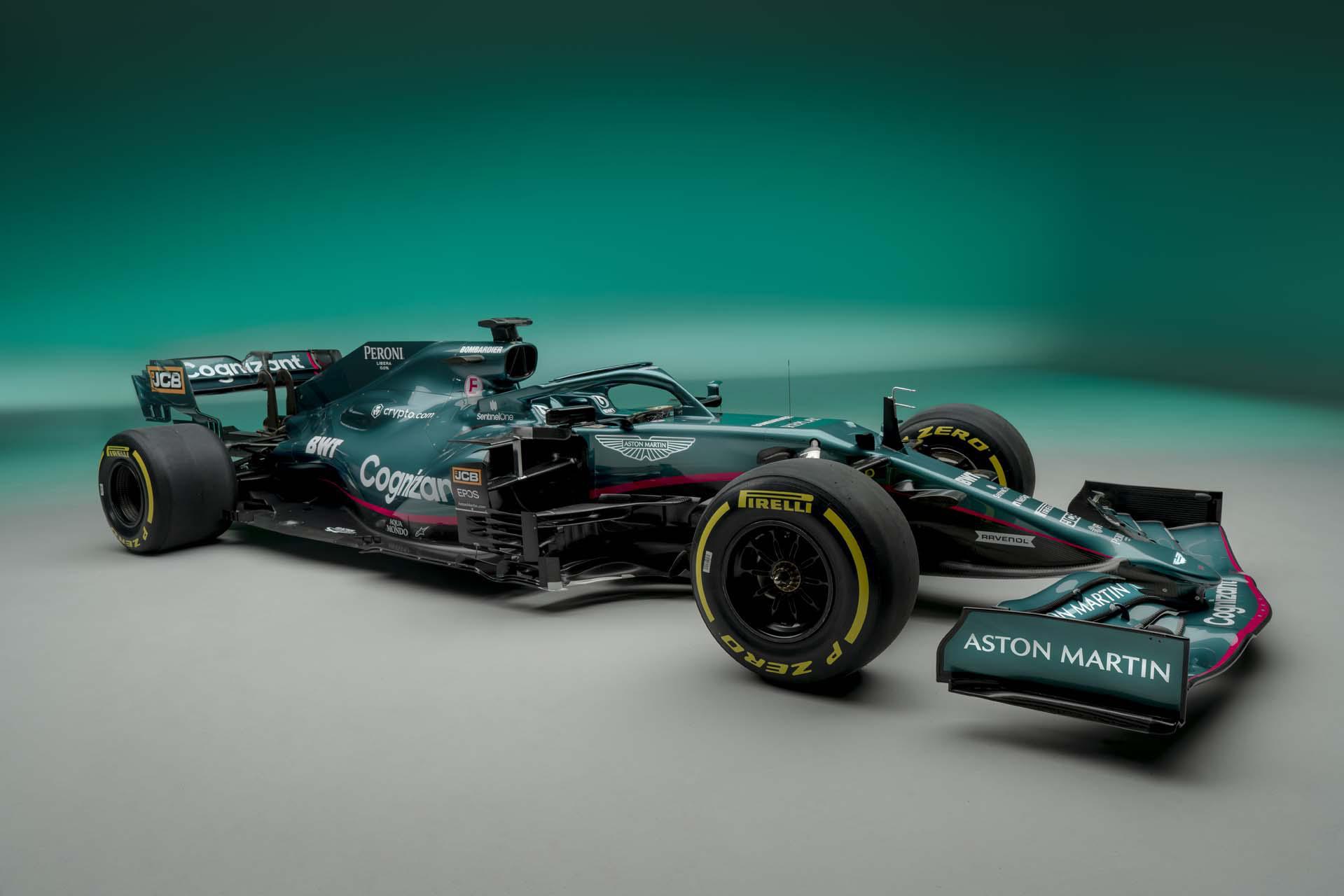 Aston Martin announced its return to Formula One this year with style. The marque's flashy new race car is set to compete utilizing four-time world champion Sebastian Vettel—along with Canadian Lance Stroll—at the helm of the cars.
Aston Martin's return to F1 comes thanks to the recent investment by Lawrence Stroll, Lance's father, who rebranded his Racing Point F1 team as Aston Martin Cognizant Formula One.
It'll be hard to miss these race cars in their British racing green on the track. Their liveries are accented with the yellow used by the Aston Martin Racing team in other racing series to cement the connection. The car also packs the new Aston Martin logo.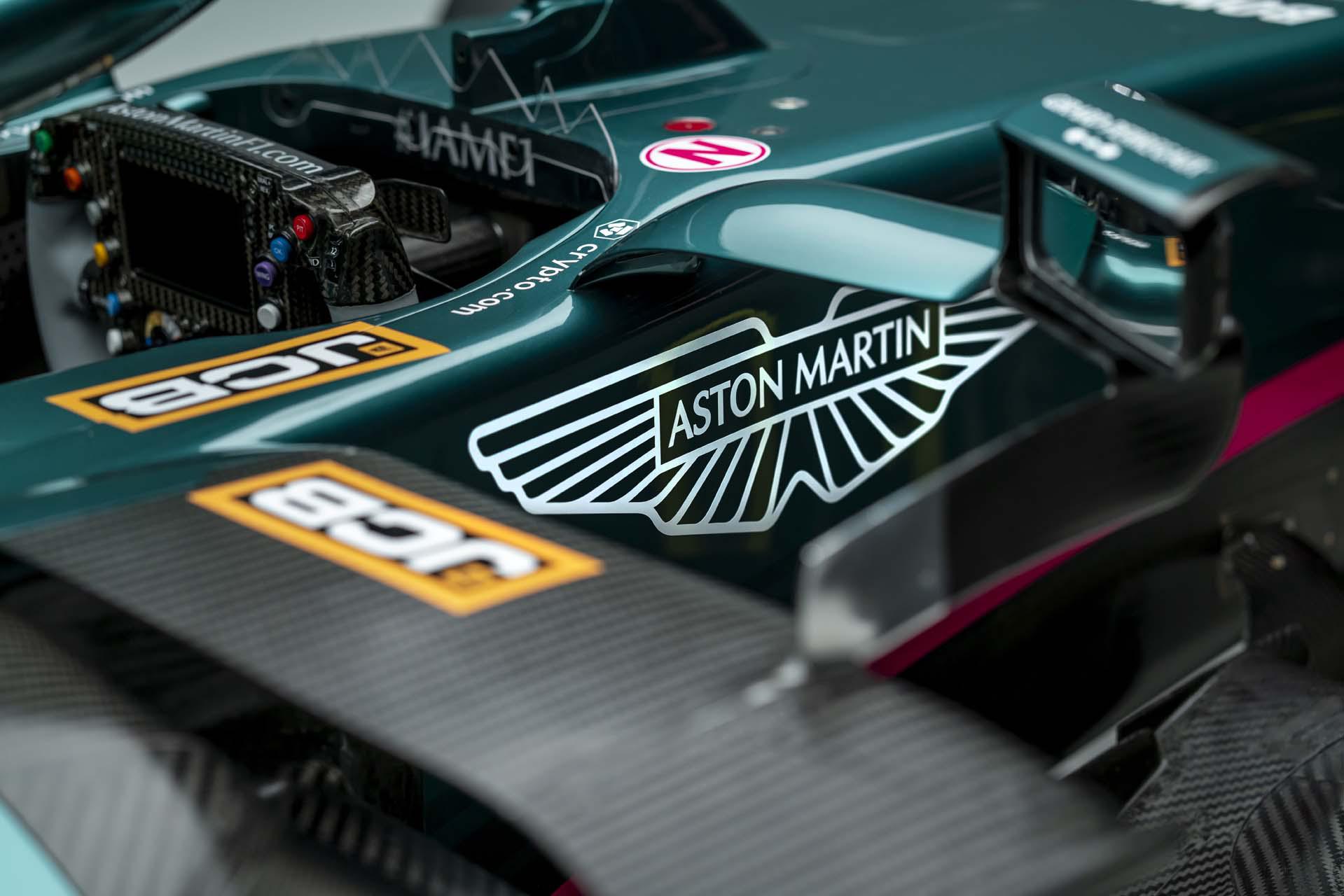 Officially called the AMR21, this is the fifth car of this year's Formula One season to debut, joining Alfa Romeo, Alpine, McLaren, and Mercedes-Benz AMG in showcasing their new rides.
The AMR21 is loosely based on the Racing Point RP20. Like Aston Martin's road cars, the AMR21 uses a Mercedes-Benz AMG power unit, featuring a 1.6-litre turbocharged V6 with two motor generations.
The chief executive officer of Aston Martin, Tobias Moers, was on hand at the reveal to explain how excited the automaker is about the new race team. "We're well on the journey towards a range of mid-engine cars, a first for Aston Martin," he said, hinting at several F1-inspired cars, like the Valkyrie. In the case of the Valkyrie, the ultra-exclusive mid-engine hypercar packs a hybrid gas-electric powerplant and will be limited to just 150 units.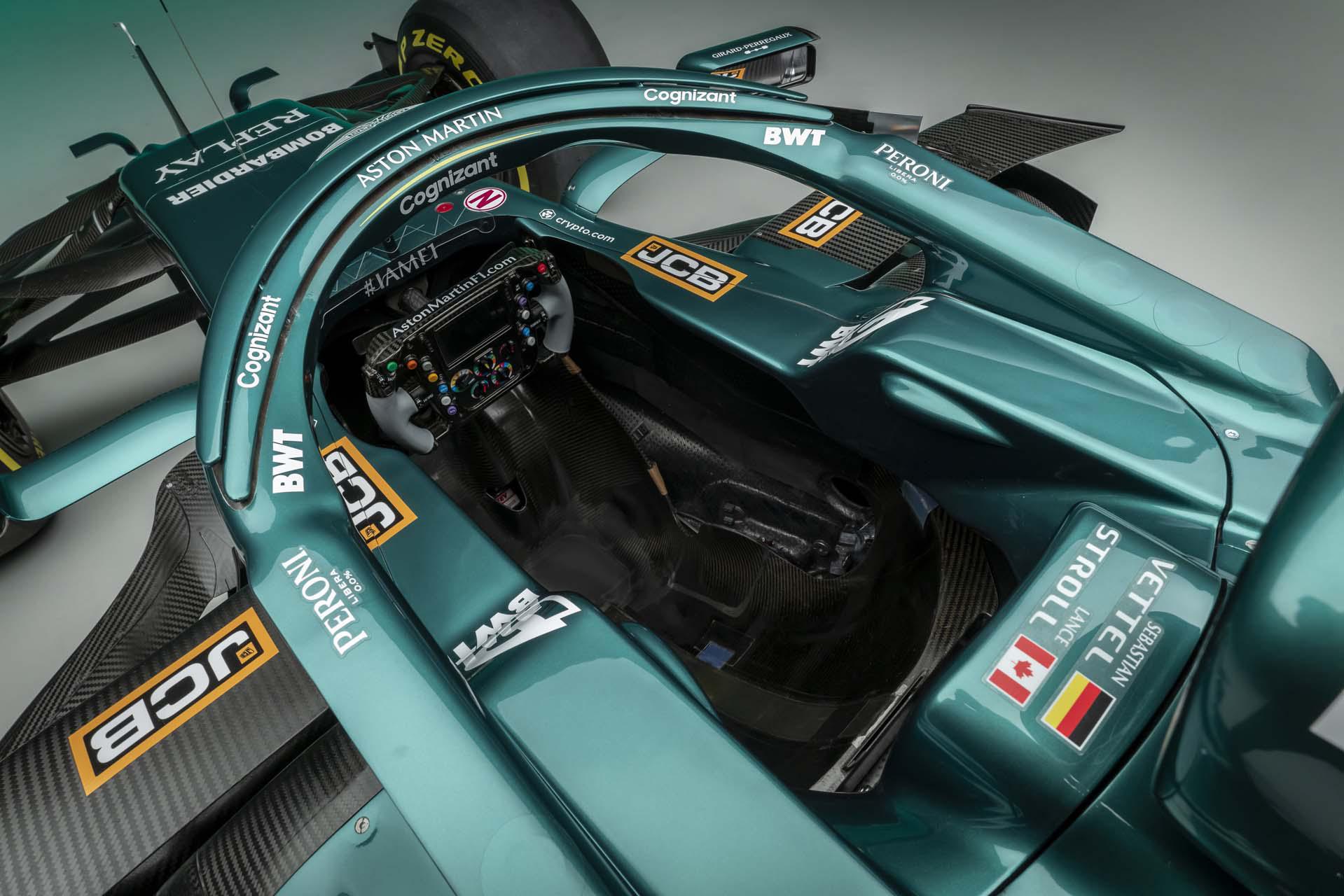 The next stop for the race car is the Silverstone Circuit in the UK, where the AMR21 will be able to stretch its legs for fans. From there, the preseason tests begin in Bahrain, as teams work out the kinks of their new rides before the official start of the Formula One season with the Bahrain Grand Prix, which is slated for March 28. This is a change from tradition, as the F1 season usually begins with the Australian Grand Prix, which was postponed until November due to COVID-19 restrictions.
This isn't the first time Aston Martin has been involved in Formula One, as the brand was the key sponsor with Red Bull Racing over the past five years. Aston Martin also participated briefly in Formula One for two seasons in 1959 and 1960. Thanks to the experience of Racing Point, and four-time champ Sebastien Vettel, it will be fun to see the Aston Martin Cognizant Formula One team compete with the other giants of the sport.