The Pure Life of Costa Rica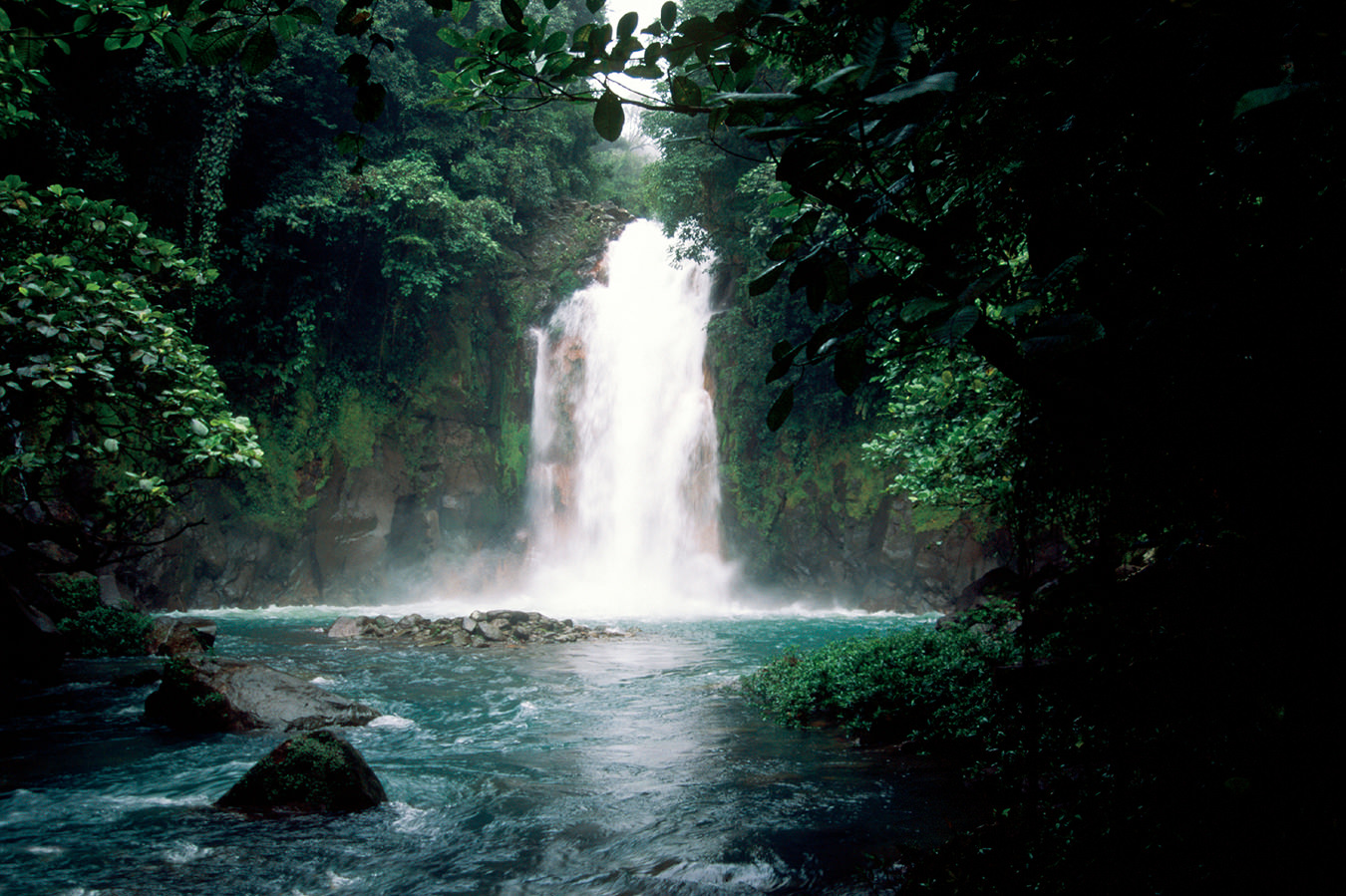 Over the last few years, Costa Rica, in particular Papagayo, has become one of the most talked-about places to visit in Central and Latin America. Hotels like the Four Seasons, the Ritz-Carlton and the Mandarin Oriental—not to mention a handful of other high-enders, plus condos, residential villas and smaller hotels—just can't be built quickly enough. Former America Online chairman Steve Case is investing $800-million (U.S.) to build a resort called Cacique. Homes purchased six months ago are being sold at twice the price.
And yet it's Costa Rica's status as an eco-destination, with all the associated green adventures, that makes a visit unique. Smaller in size than Nova Scotia, the country has come a long way from being exclusively supported by exporting sugar, coffee, bananas and pineapples. Direct flights from Toronto into Liberia, and the fact that the airport is only 45 minutes from Papagayo, make it an accessible must-see for the sophisticated and savvy traveller interested in ecotourism and a level of biodiversity found few other places on Earth. About 25 per cent of the country is protected parkland, and unspoiled and untouched rain forests provide a home for thousands of different life forms, including almost 900 bird, 205 mammal, 220 reptile, 160 amphibian and almost 9,000 plant species. It's a menagerie of massive proportions.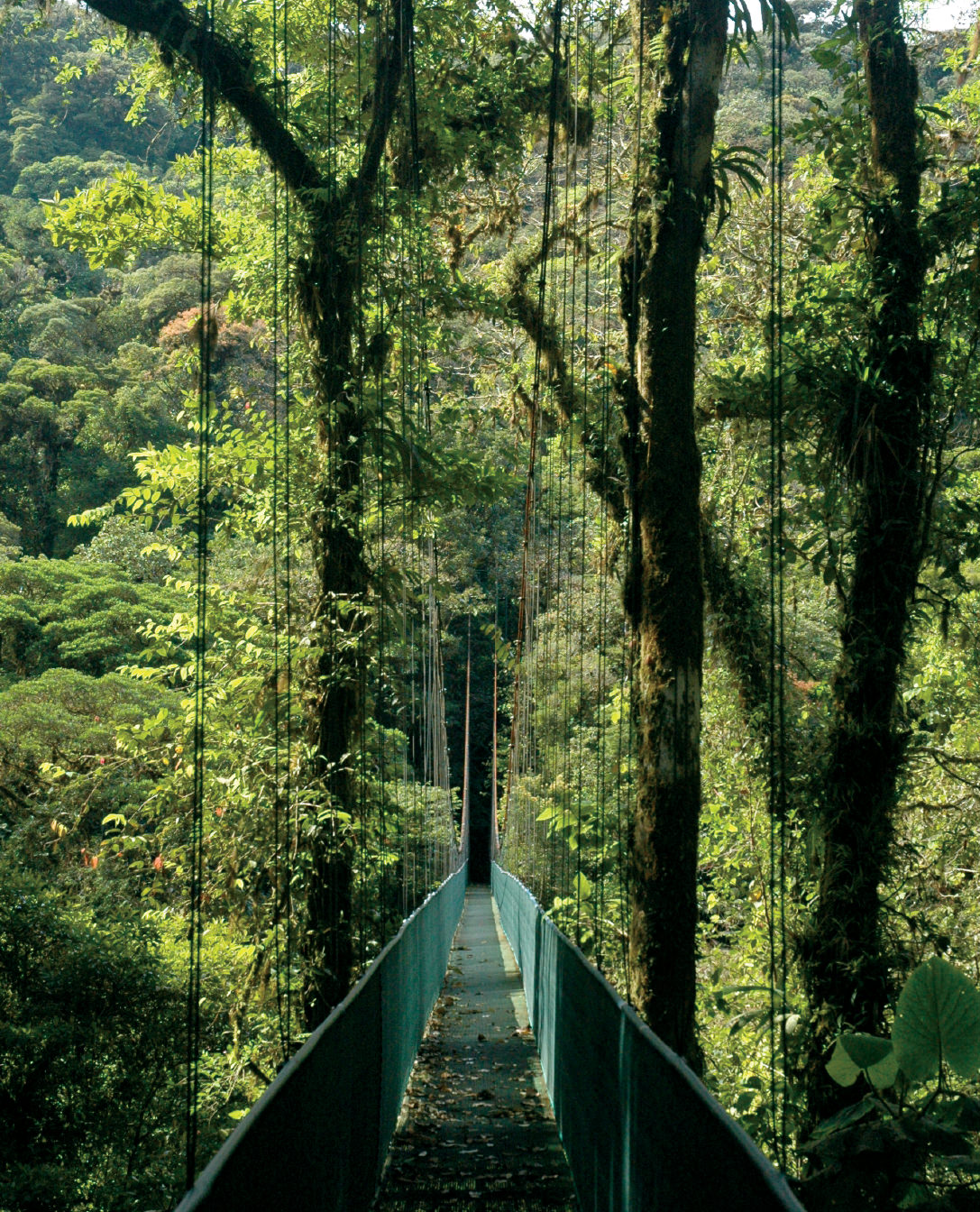 Upon exiting the airport in Liberia, the capital city of the province Guanacaste, I'm met with pleasantly tropical air reminiscent of the Caribbean. An uninterested iguana the size of a house cat slithers past me as howler monkeys hoot and dance in the trees. I am clearly not in Kansas anymore—and this Manhattan-based Dorothy isn't used to the respite-filled, nature-centric way of life for which Costa Rica is recognized. For the next five days, I'm going to have to learn to slow down, and somehow reset my inner clock using nature's beauty instead of Starbucks.
It doesn't take long to slip into the slow pace of the region. Of the seven provinces that compose Costa Rica, Guanacaste, which is located on the Pacific coast, offers some of the best weather and most beautiful beaches. To say it's peaceful doesn't do justice to the ambience; it is the epitome of tranquility. Indeed, it's no surprise that it is also a country that hasn't had an army since 1948, when the military was abolished following a civil war. The biggest battles seem to be fought between animals and humans, which have, for the most part, developed a harmonious way of life. I quickly learn that the country's culture and customs are taken seriously by residents, who make up a proud, kind and warm community. The native Costa Ricans happily educate others on their history, and are quick to share stories of their ancestors. They end their conversations by saying "Pura vida", which means pure life. This catchphrase is the very essence of the people, and of Costa Rica itself.
My first adventure is a two-hour aquatic safari along the Tempisque River, which runs through Palo Verde National Park. Accompanied by two guides, I am driven by boat through 70 kilometres of brackish water, a mixture of salt water and fresh water that animals thrive in. It's a murky, muddy concoction, and I feel like Jacques Cousteau on a quest to find endangered turtle eggs. I see several clay-encrusted crocodiles sunning on the riverbank, some white-faced monkeys trying to blend into the trees, and an array of royal-blue birds fighting over some sort of fish, their very own catch of the day.
Later, we travel to Guaitil, an old village where Chorotegas, an indigenous group of Costa Ricans, make and sell colourful pottery. The village square is small and intimate, and the modest homes offer similar-looking wares. The thud of ripe mangos falling from trees onto the aluminum roofs, which are held up by wooden planks, adds to the warmly worn, rural feel of the town, as do the coin-sized stones used for the floors.
That evening, I check into the Four Seasons Resort Costa Rica at Peninsula Papagayo. It's no surprise that the Four Seasons, a name synonymous with lavish luxury and exclusivity, was the first property to stake claim on the much-desired tip of Peninsula Papagayo. Bordering on the ocean, the 45-acre resort includes two beaches, four pools, five restaurants, an impressive spa and an award-winning 18-hole Arnold Palmer–designed golf course. The 145 rooms were built to resemble a high-end tree house, and are engineered to make you feel as if you are living serenely atop a canopy of trees.
Costa Rica's status as an eco-destination makes it a must-see for the sophisticated and savvy traveller interested in a level of biodiversity found few other places on Earth.
The overall design of the resort echoes the country's ecological mandate. "The local architect who designed the property said the roofs were inspired by armadillos' backs," says former resort manager Martin Rhomberg, "and from an aerial point of view, the entire terrain was created to resemble a butterfly."
The following day is spent at the Buena Vista Lodge & Adventure Center, located in the centre of Rincón de la Vieja National Park. It is the location of one of the most active volcanoes in the country (there are 250 volcanoes in Costa Rica, several of which are active) and connects visitors to the natural elements found in Costa Rica. I ride on horseback through rough terrain made up of rock-covered hills, lush tree-lined trails and not-so-shallow brooks. I arrive at a large rock-covered pool filled with water from the hot springs. I join others for a relaxing soak, and then follow the group into a steam room. The next step in the ritual is to slather myself with generous amounts of mud, created by the hot springs. It exfoliates the skin, I'm told, and deep-cleans the opened pores. I then stand in the sun, letting the rays dry the clay. After washing off the mud, I soak once more in another pool, where thermally heated water eases my muscles. I am completely rested, clean and dry, and I feel like part of the earth.
It must be this rebirth that allows me to proceed forward and agree to experience a canopy tour, wherein brave souls fly through the forest on a zip-line. I stand with several other nervous people on a wooden platform built into the trees, gripping a zip cord with a harness attached to my waist. Thousands of metres above the ground, I look over to the platform through the trees where I'll (hopefully) end up. It looks daunting and dizzying, but the instructor smiles optimistically as others shout words of encouragement. I step forward, assume the ready position and pray Tarzan is out there should I need him. I let go. A blur of green and air and wind and more green zoom past me, and before I can comprehend that I'm flying through the rain forest, I'm caught by waiting hands that help me stop. I do this several more times until I lose the fear of falling or dying or both. Now I can breathe, and I take in the full experience.
La Paz Waterfall Gardens, a natural park and wildlife refuge in Vara Blanca, is next up. I'm skeptical along the way that the four-hour trip is worth the effort and time; exhaustion from all the activities has started to creep up on me, and the birds and monkeys wake me up each morning at 5:00 with their screeches. (They are obviously unaware that I'm on vacation, and not a morning person.) Still, as bleary-eyed as I am, the park is a breathtaking sanctuary, and it reminds me that bonding with nature can be a meditative and positive experience. Birds roam freely in the aviary, where I'm introduced to bright yellow, red and blue toucans and grosbeaks that squawk proudly. In the butterfly observatory, I see caterpillars in the midst of metamorphosis, changing into vibrantly coloured butterflies. There are also hummingbirds, snakes, monkeys and frogs. At the trout lake, guests staying at the lodge can fish for their own supper, which is then served to them at the restaurant.
The last place I visit is another smouldering volcano. At Poás Volcano National Park, I hike a trail to see the largest active crater in the world. It's 1.6 kilometres wide and 320 metres deep, and it wows the crowd with frequent geyser-like eruptions. Billowing smoke is constantly rising, adding to the excitement and almost fearful anticipation.
Other activities worth experiencing in Costa Rica are whitewater rafting, island cruises, educational hikes, eco-oriented theme parks, and orchid and garden tours. But there's also the serenity factor of Papagayo that cannot be forgotten. The pristine beaches of black, grey or brown sand (due to the iron found in the volcanoes) are seductively alluring, and the warm water and steamy, 30˚C temperature make for an unforgettable tropical vacation.
On my last day, I sit on the terrace at the Four Seasons, enjoying a few final breaths of the delightful climate. I try calling to the howler monkeys by copying the sounds they make—perhaps they want to say goodbye to me in person? No luck; I get no personal farewell, although the exercise does release my inner child for a few moments. I am very relaxed, and have been completely won over by the beauty of the country. The opportunity to experience such untouched and perfectly preserved nature and wildlife is a rare one, and I am comforted knowing that I've found both a natural wonderland and a paradise-like adventure destination.
August 1, 2008
Updated: November 28, 2013