PO Box 695
Pemberton, British Columbia
Canada V0N 2L0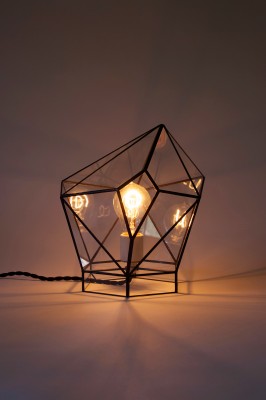 Inspired by the simple and clean geometric designs of its terrariums, Score + Solder introduces a lighting collection.
Geometry melds with botany in the cells of plants, but Score + Solder elevates that to the macro level with the clean-cut lines of their handmade terrariums and planters. The B.C.-based operation is helmed by Matthew Cleland, who builds each piece—works of art in and of themselves—at his Pender Island home.