Saint Laurent, Madonna, and Anthony Vaccarello Team Up at Art Basel in Miami
Madonna's coffee-table tome Sex still feels racy 30 years after it was first released in 1992, when many eyebrows were raised upon first seeing the titillating images of Madge's sexual escapades and larks. A pop-up exhibition in Miami for Art Basel, Sex by Madonna | Saint Laurent curated by Anthony Vaccarello, celebrates the megastar's enduring legacy. In a beachfront box at the foot of 17th Street just off Collins Avenue, Saint Laurent has curated the exhibition with Anthony Vaccarello and the singer herself.
The show coincides with the rerelease of Sex, photographed by Steven Meisel and art directed by Fabien Baron, and features large-scale photographs of the book's now iconic images. It's an exploration of the "once-shocking now timeless volume" and its "liberated views of self-expression," according to the show notes at the entrance. "Wander freely, through the world of the iconic book brought to life" is how the house of Saint Laurent suggests experiencing the exhibition. Snaps capture the songstress dressed in bondage gear, touching herself seductively, biting men's bodies, and more.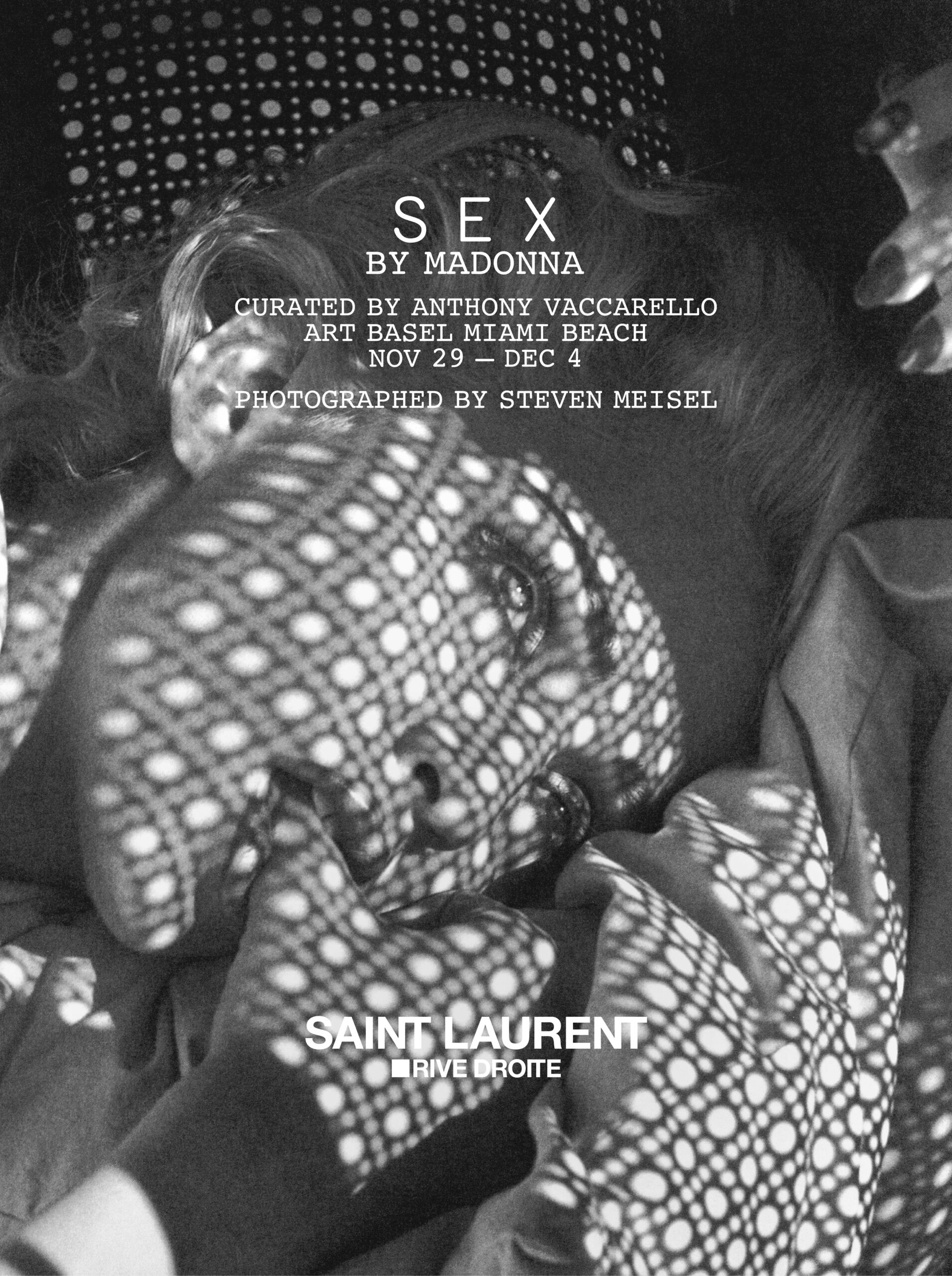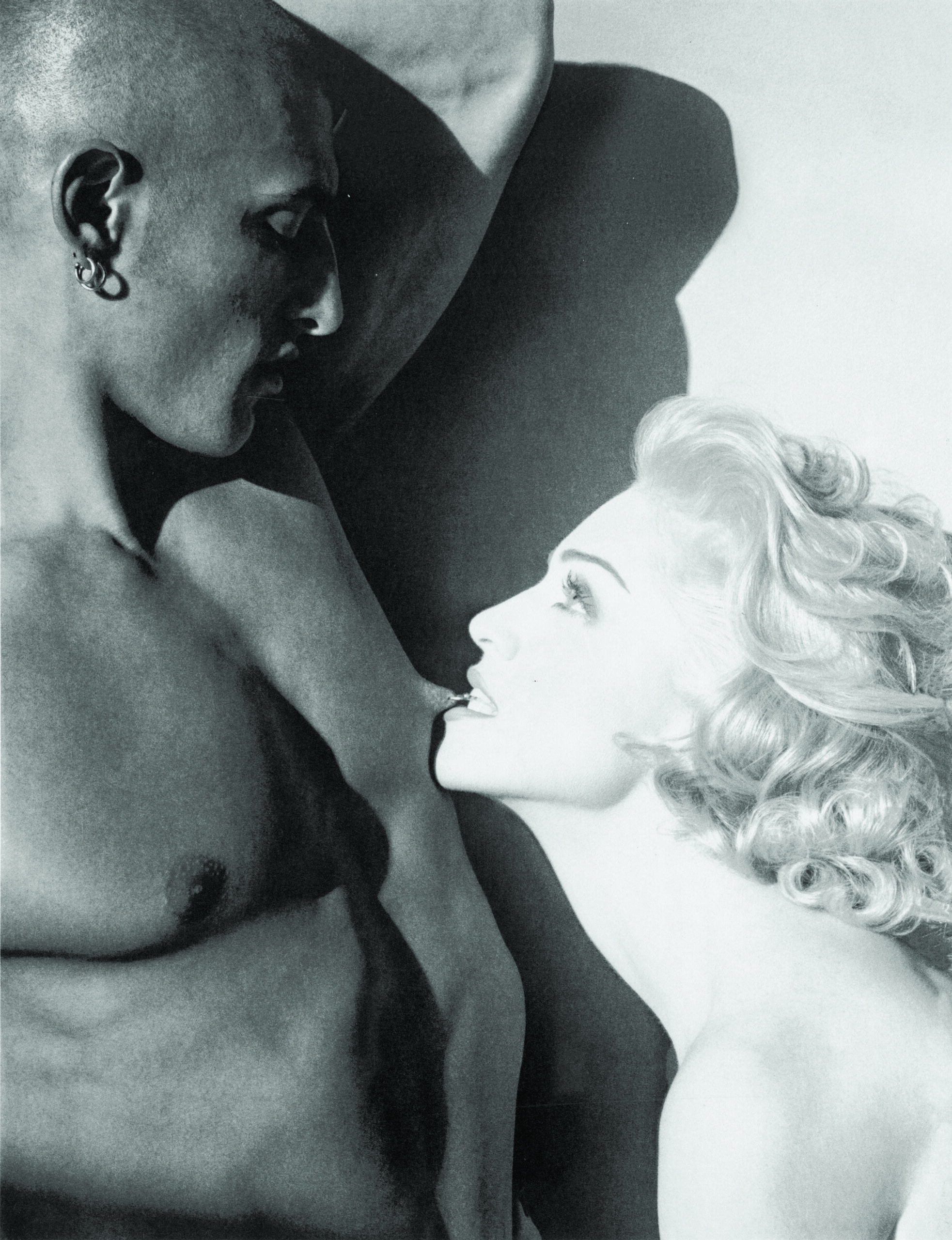 The book was an instant success, selling 150,000 copies the day it was released in 1992, while the Vatican urged a boycott, and Japan and India banned it. Limited-edition copies of the rerelease, signed by Madonna and benefitting her Raising Malawi fund, will be sold alongside T-shirts and tote bags.
In her Instagram story, Madonna may have summed up the exhibition best: "30 years ago I published a book called S.E.X. In addition to photos of me naked there were photos of Men kissing Men, Woman kissing Woman, and Me kissing everyone. I also wrote about my sexual fantasies and shared my point of view about sexuality in an ironic way. I spent the next few years being interviewed by narrow minded people who tried to shame me for empowering myself as a Woman. I was called a whore, a witch, a heretic and the devil. Now Cardi B can sing about her WAP. Kim Kardashian can grace the cover of any magazine with her naked ass and Miley Cyrus can come in like a wrecking ball. You're welcome bitches…"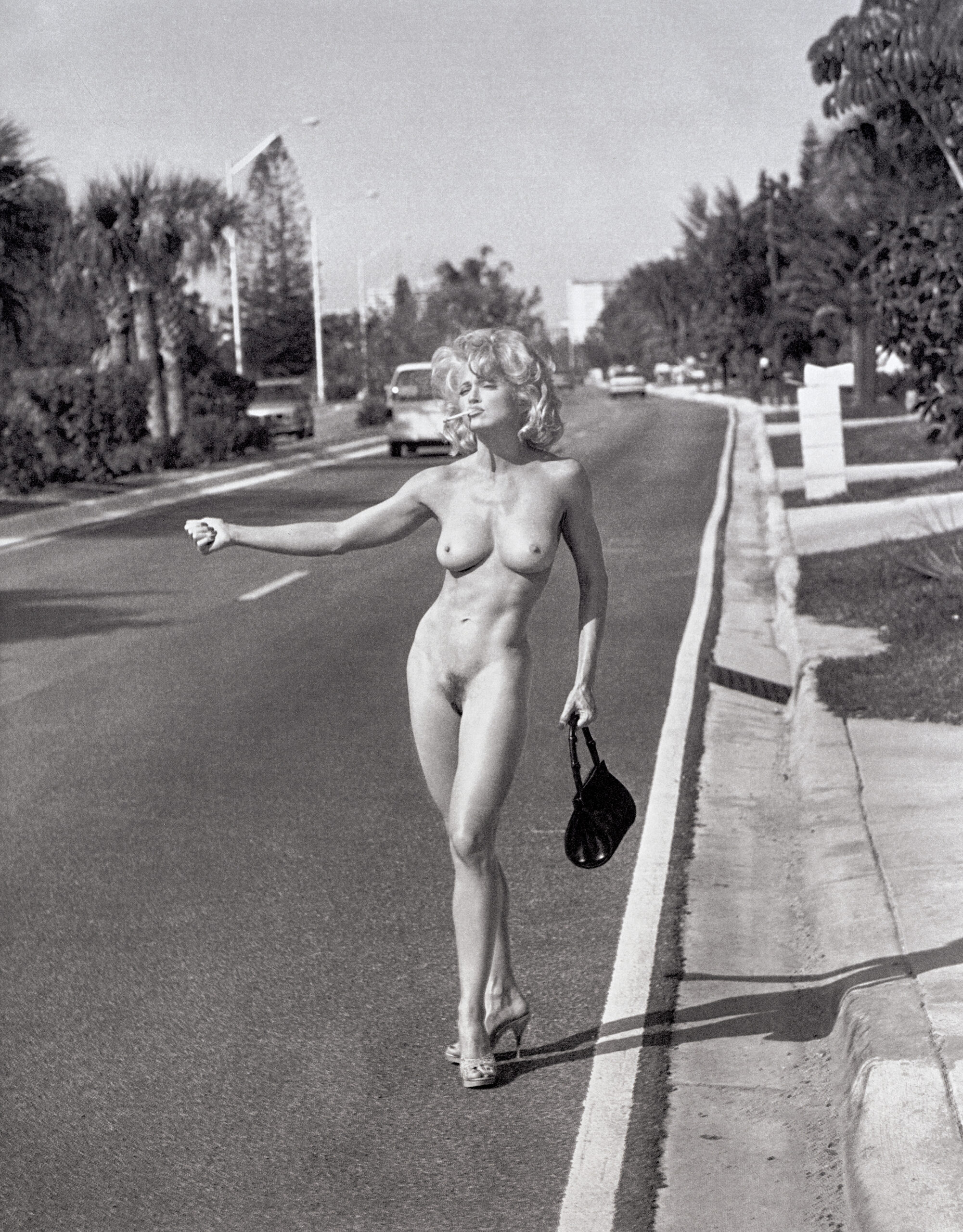 The exhibition in the Saint Laurent beachfront gallery is free and open to visitors over the age of 18 from November 29 through December 4. And it does kind of make me want to stand on a street in Miami Beach, nude, in heels, cigarette dangling from my lips, holding a handbag, and hitching a ride.