How Ferris Bueller's Day Off Played into the Multimillion-Dollar Garage Trend
"Life moves pretty fast."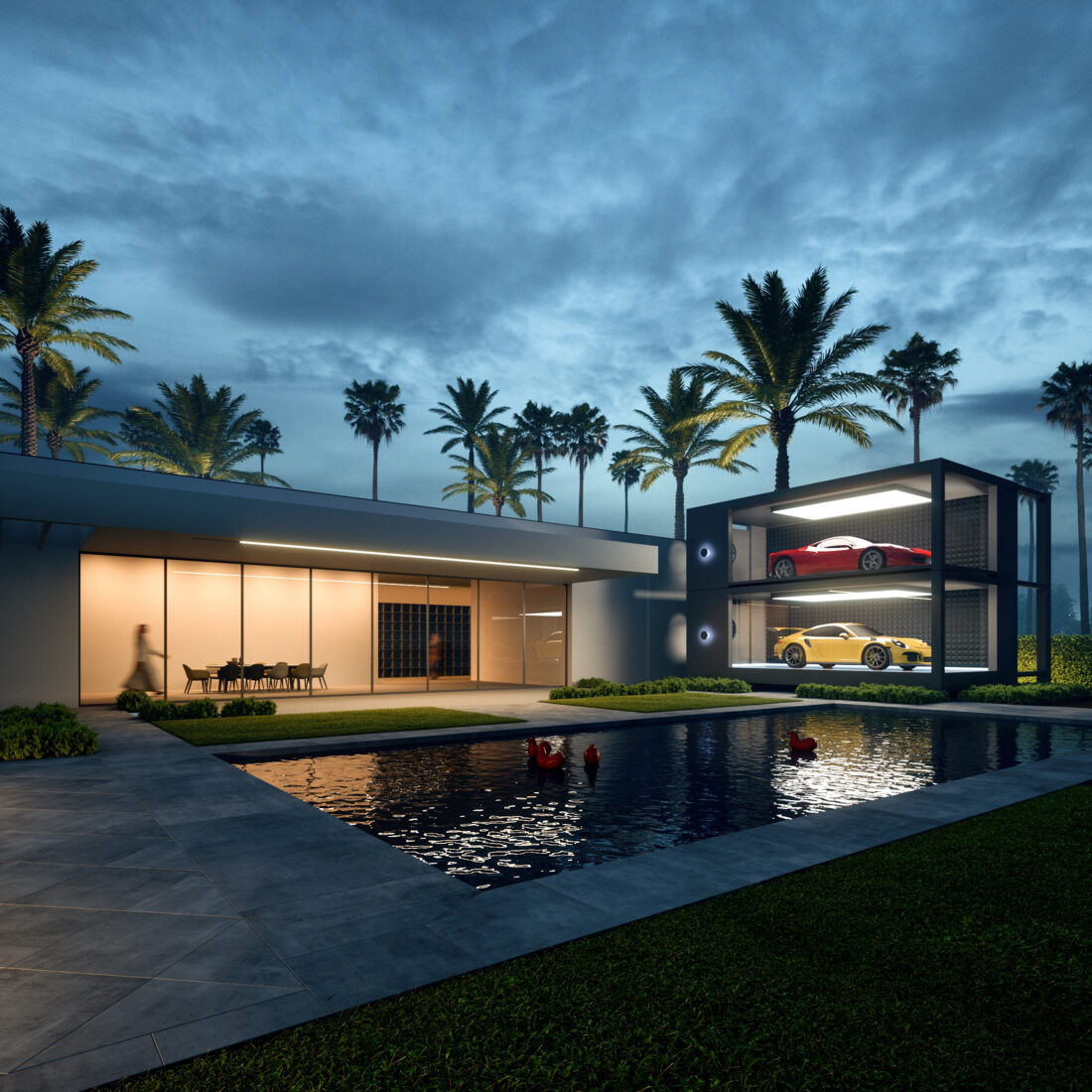 You can call it a man cave or a designer garage for the fastest cars. As the world buckles down on travel, garage redesigns are becoming a trend for drivers who want to show off their toys in the comfort of their own home.
British automaker Aston Martin revealed its bespoke car garage services last year, giving loyal customers an opportunity to create tailor-made garages for their vehicles. As expected, the designs are not for the faint-hearted and have been likened to something out of a James Bond film. This unique service, which focuses on building houses around garages and not vice versa. is part of Q by Aston Martin, which also customizes cars for its clients.
SUPERCAR CAPSULE by Italy's ASZarchitetti Group is another example of this trend. This firm treats cars like art, building custom boxes that frame the lines and elegance of the owner's cars in order to make them a part of the scenery. These designs are like a shrine to the machine.
Similarly, in the U.S., Mark Ashby Design teamed up with Dalgleish Construction Company and Shiflet Group Architects in creating a high-design garage inspired by '80s cult classic Ferris Bueller's Day Off.
Who could forget the iconic scene when Frye's dad's chili-red 1961 Ferrari 250GT California goes flying out of his glass garage? Creative director Michele Lorenz at Mark Ashby Design did more than just re-create a scene out of our favourite John Hughes movie.
"In working with the homeowner, I knew he had an affinity for the '80s, so the goal here was to tip our hats to the movie and luxuriate on that theme," Lorenz has said in interviews.. "For example, we used an Andy Warhol–printed wallpaper in the restroom and covered the iconic Le Corbusier sofa and lounge chairs in a Porsche red leather. The rug in the basement lounge, at 32 feet by 24 feet, truly captures the '80s love of geometric shapes."
Lorenz obviously knew she was designing a home for some truly special cars, leveraging an 8,300-square-foot garage for the multimillion-dollar car collection, including silver Porsche 901, two 5,000-watt speakers, lounge seating, and more. A fantasy brought to life, taking more than two years to complete, the three-storey structure includes a custom car lift to bring the car from basement to mezzanine, and a BMW is mounted on the basement wall for your viewing pleasure.
Of course, an ode to the '80s does not fail to have great nuances like custom neon signs, vintage-inspired decor, and the beautiful backdrop of Autin, Texas, to bring it all home. Ferris himself would be pleased.
_________
Never miss a story. Sign up for NUVO's weekly newsletter, here.