The Mercedes-AMG GT R Coupe Comes Alive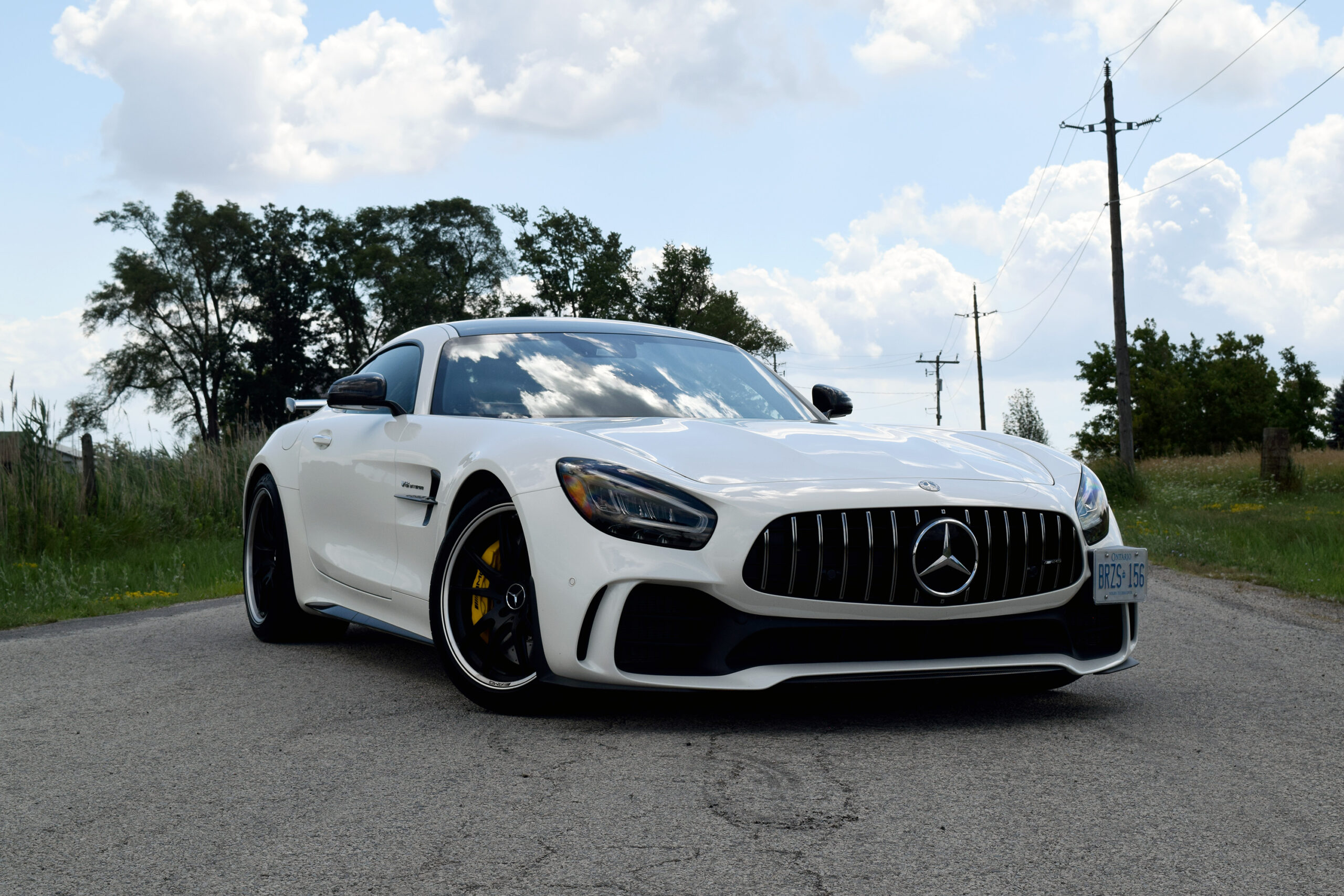 Maybe Formula 1 doesn't pop up in your regular conversation, but it's hard to miss that Mercedes has been regularly winning the F1 championship. Over the past six years, the German automaker has established a dynasty of motorsports performance by coming in first every single year.
This is what we get in the Mercedes-AMG GT R: a vehicle that's built with that same commitment to excellence and ability to draw out emotions. Many have suggested that the AMG GT line is just a Porsche 911 wannabe, an alternative to the popular and iconic rear-engined sports car, but the reality is that the Mercedes-AMG is almost everything the 911 isn't. It has more personality, gets noticed everywhere, and feels like a star rather than a lifestyle accessory.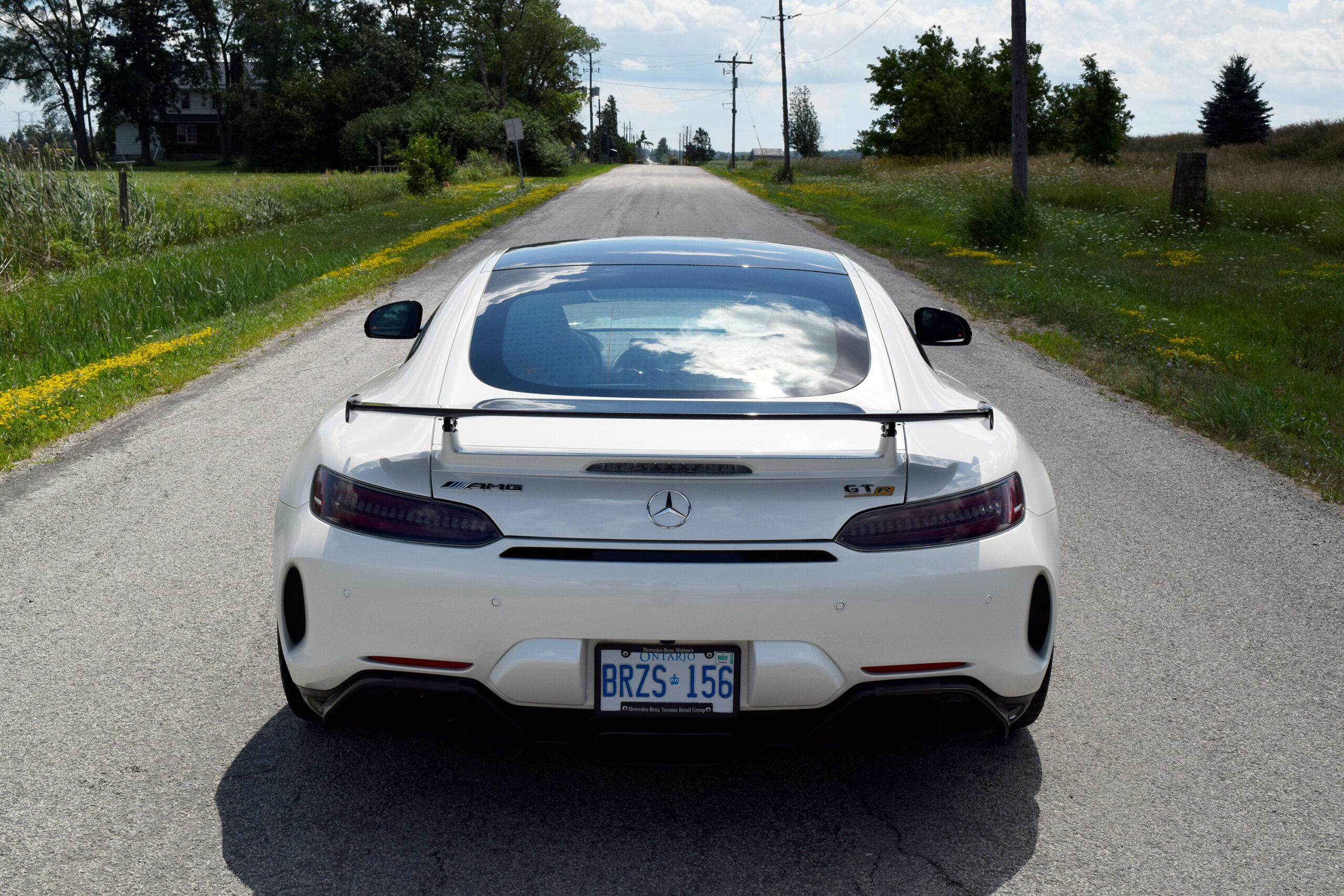 Here's what makes the Mercedes-AMG GT R so special:
The most significant part of the Mercedes-AMG (and almost any AMG) is the engine. It's more than just the beating heart of the vehicle, it's the soul. These are hand-built components, each put together by a single engineer. Each engine has a plaque with a signature of the master engine builder—it may as well be written with their sweat.
Under the hood of the AMG GT R is a 4.0-litre twin-turbo V8 that makes 577 horsepower and 516 lb-ft of torque. You don't just turn it on, it's a fire-breathing monster that you wake up from a deep sleep. It roars and gets ready for action. I can listen to the exhaust note of this car forever; the AMG GT R is beastly and chaotic, in a good way. People can't help but notice it.
Of course, it's fast, and the details in the design leave little to be desired. It's low and wide, which makes it look bigger and more imposing than it is. But it's barely an inch longer and wider than a 911. It also features a longer wheelbase, which helps improve its stability at speed, making it feel a little less jittery and nervous than other high-performance sports cars.
The sprint to 100 km/h happens in a little over three seconds, and there's an incredible response for every bit of pressure you place on the throttle. There isn't a paved area on the planet that the AMG GT R can't dominate. The car features a stability and traction control system with plenty of variability like intervention controls, helping you further complete that unity of driver and machine.
There is one area where the Mercedes-AMG GT R is less impressive than its Porsche counterpart—and that's the interior. The 911 is available with a plush, luxury-oriented cabin but can also have a pared-down, hyperfocused sport interior. The AMG GT R skews more toward the latter on that spectrum. It's still high end, as there is an attractive mix of materials, including carbon fibre accents and Alcantara upholstery, but the execution doesn't have the same luxury-oriented details. However, there are a few notable highlights, like the steering-wheel-mounted drive mode dial which has a screen of its own to display the currently selected setting. Other buttons have similarly tiny screens, and the large digital gauge cluster furthers the gizmo motif in the cabin, but the tech doesn't always bring the same flair as a beautifully designed cabin.
These criticisms aren't enough to dull this shining three-pointed star. Everything else about this car exudes personality and soul, which is becoming a rarity these days, especially in comparison to the 911. Where the comparable Porsche is a very competent and exciting car to drive, it's a bit drab in other ways. The Mercedes-AMG GT R fills that void and delivers an entertaining experience that's impossible to forget. Just like the way the brand's F1 team is so impressive, the product on the road is equally dominant.
To read the review of the 2020 Porsche 911 Carrera 4, click here. 
_________
Never miss a story. Sign up for NUVO's weekly newsletter, here.