A lot more than bidding on wine.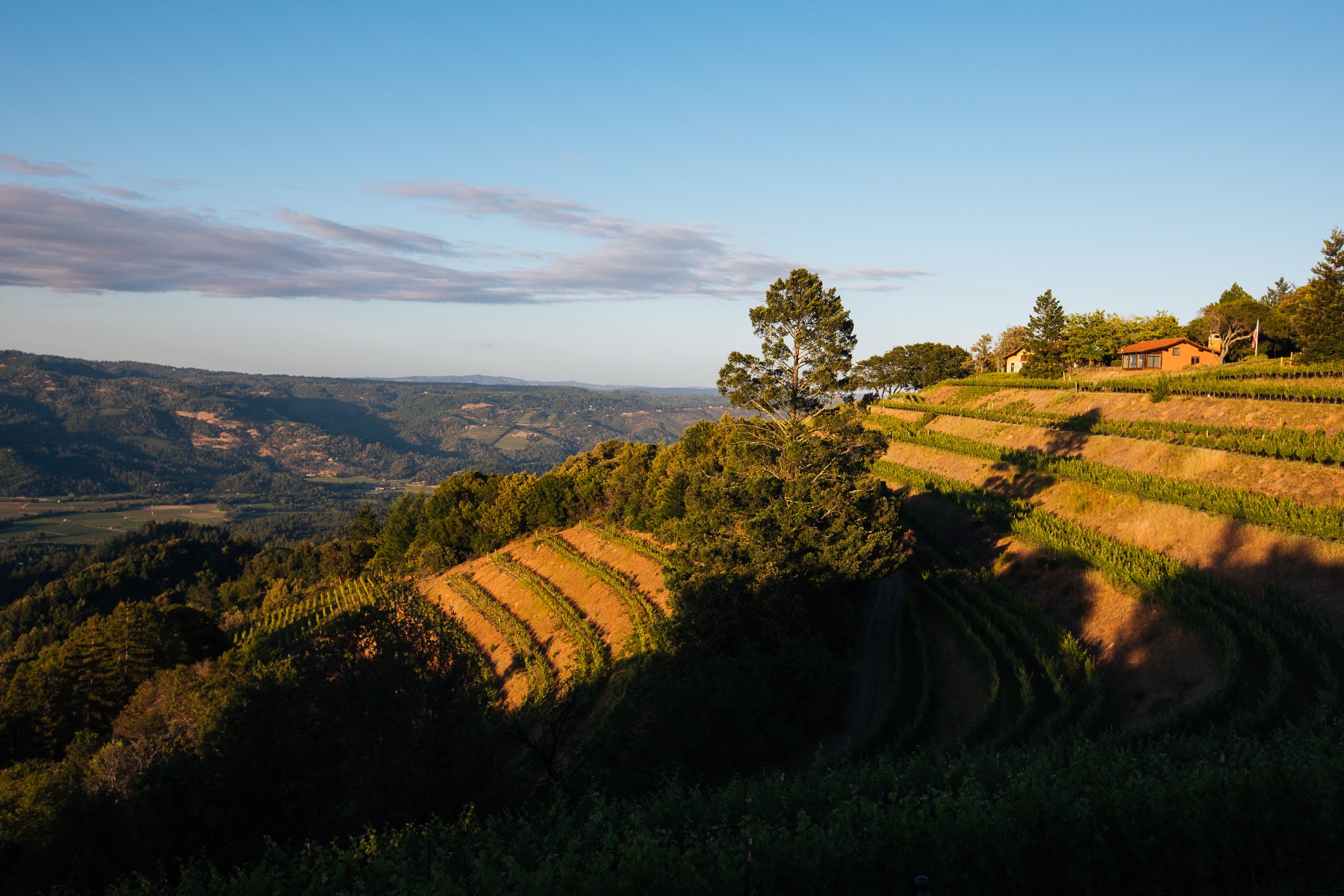 It's called Auction Napa Valley, and the bidding on fabulous lots of wine and experiences is at its core. But there's much more than auction action here. Held in late-May-early June each year, this much-anticipated event draws people from across the United States, Canada, and Europe for three days of wine tasting, exquisite dining, and festivities, as well as the auctions.
Auction Napa Valley began in 1981 when the owners of some of Napa Valley's wineries—including Robert and Margrit Mondavi, Napa's iconic pioneers—set out to support charities in Napa County. They auctioned some wine, raised a few thousand dollars, and the rest, as they say, is history. Since 1981, the Auction has raised more than $180 million (USD throughout) for its non-profit partners, and it's estimated that in the past year alone some 100,000 people were helped by the proceeds. Proceeds are often allotted to community health and children's education endeavours, with support for programs as varied as adult day services for people suffering from Alzheimer's disease, to using the latest technology to prepare children learning English for kindergarten.
Ultimately, the goal is to contribute to the well-being of the community in which the wineries are located. David Pearson, CEO of Opus One winery and 2018 chair of the board that oversees the Auction, says that the late Robert Mondavi "always talked about heart and 'soil'. The heart is important. If this auction was only about raising money, it just wouldn't have the magic."
It is a magical auction in many ways, and part of it is conjuring the cash that does so much good: a total of $13.6 million this year. Sums like this make Auction Napa Valley more successful than almost any other charity wine auction—they reflect the quality of the wines and experiences on offer and the generosity of the donors and bidders.
"The heart is important. If this auction was only about raising money, it just wouldn't have the magic."
This year's Auction looped back to its beginnings because the co-chairs, billed as "the Mondavi Sisters," are the grand-daughters of Peter Mondavi, brother of Robert Mondavi. The quartet—Giovanna, Riana, Alycia, and Angelina—are the fourth generation of their family to be involved in the wine business. Aged from 25 to 35, they are also the youngest-ever co-chairs of the Auction.
At the core of the event they head are two main auctions: a Barrel Auction on the Friday and a Live Auction on Saturday. There's also an e-auction that runs for a week, from the Sunday before the event to the Sunday following. But outside the auctions there are irresistible opportunities for tasting wine and enjoying the amazing culinary experiences that Napa and California more generally offer. The night before the Barrel Auction, guests could choose among a number of dinners hosted by wineries and prepared by celebrity chefs and iconic California restaurants.
One such dinner was at the Grgich Hills Estate where Violet Grgich, daughter of another Napa icon, Miljenko (Mike) Grgich, welcomed 24 guests to a dinner prepared by Iron Chef Masaharu Morimoto, whose name fronts restaurants in such places as Dubai, New Delhi, New York—and Napa. While guests sipped Grgich Hills wines, Chef Marimoto put on a display as he prepared a whole fish for carpaccio.
The guests then sat down for a five-course open-air dinner prepared by Chef Morimoto's team.  Mike Grgich's partner, Austin Hills was there, and a wide range of Grgich Hills wines were poured. They included a Chardonnay bottled to commemorate the wine made by Mike Grgich that was part of the famous 1976 Paris tasting, where selected California wines were judged superior to the best of Bordeaux and Burgundy.
The Barrel Auction took place on Friday. It's a bit of a misnomer if you think that barrels of wine are being auctioned, but it makes sense once you're there. Held at Charles Krug Estate, the auction was held in an expansive, cool barrel cellar—a respite from the sun and heat outside. A hundred Napa Valley producers poured their wines for bidders and non-bidding guests. But instead of pouring from bottles, they poured from barrels. Each producer brought a barrel of wine and used pipettes to draw wine into decanters and from there into glasses.
Most of the wines were Cabernet Sauvignon and Chardonnay—Napa's go-to varieties—but there was a good selection of Cabernet-dominant red blends, as well as the odd Pinot Noir and even a Tempranillo blend.  It was an excellent opportunity to taste widely and it gave bidders their chance to decide what they want to bid on. Bidding is electronic and the top 10 bids were shown on big screens. At the end of the day, each of the top 10 bids for each wine won a case of the wine.
The highest bid of all in the Barrel Auction was $114,300 for a case of wine from VGS Chateau Potelle—which works out to almost a thousand dollars a bottle. Other successful bids included $68,900 for a case of wine from Cardinale Winery and $54,150 for 12 bottles from Staglin Family Vineyard.
The highest bid of all in the Barrel Auction was $114,300 for a case of wine from VGS Chateau Potelle—which works out to almost a thousand dollars a bottle.
While producers doled out their barrel samples and bidders bid in the Charles Krug barrel room, dozens more producers served their wine outside. Booths were organized along a walkway designed to parallel Route 29, the iconic winery-lined highway that runs south-north through Napa Valley.
The winery booths were interspersed with booths serving up substantial portions of food from Napa restaurants, among them: a Hawaiian ahi poke bowl from Eiko's, fried chicken from Southside Café, and duck with Bing cherries, arugula, and pistachios from Auberge du Soleil. Judging from the line-up, the most popular was the signature burger from Goose & Gander.
Following the Barrel Auction, guests headed for dinners at more Napa Valley wineries. One was at the Spottswoode Estate, where Beth Novak hosted 20 guests. After a reception in the beautiful gardens and a tour of the historic house, dinner was served by the pool, where guests enjoyed a view over the vineyards. The menu was designed by Alice Waters, the legendary chef who founded Chez Panisse, in Berkeley, in 1971—the restaurant that pioneered California cuisine, using local and organic ingredients.
The Chez Panisse team prepared a six-course dinner in Spottswoode's kitchen and the dishes were paired with Spottswoode wines, including a 1996 Cabernet Sauvignon from a 3-litre bottle (double magnum) that Beth Novak spontaneously added to the wines she had planned to pour.
The core of the three days is the Live Auction, held on Saturday. It's preceded by an open-air reception that was held this year in 36-degree sunshine, but the auction itself took place in the late afternoon in an air conditioned tent. Don't think of a sober, sombre auction, with bidders silently scrutinizing their catalogs and discretely raising their paddles while the auctioneer intoned the bids. This is an unabashed festive occasion where bids—often starting at $50,000—are celebrated, where the auctioneers cajoled and dared bidders to raise their bids, and where successful bidders were showered with sparkly confetti. Celebrities such as retired race car driver Danica Patrick and golf pro Natalie Gulbis made pitches for lots they were associated with.
Don't think of a sober, sombre auction, with bidders silently scrutinizing their catalogs and discretely raising their paddles while the auctioneer intoned the bids. This is an unabashed festive occasion.
What can one say about this auction? Money flowed as generously as the wine, and the first Lot—the Chair's Lot offered by the Mondavi Sisters—set the pace by fetching $220,000. It included not only 18 bottles of signed wines going back to 2005, but a trip to the United Arab Emirates and a host of luxurious experiences there. It was followed by an emotional moment when Samantha Rudd, of Rudd Oakville Estate, took the stage to announce that to honour her father, who founded the winery and who had died only weeks before the Auction, she was donating $1 million.
From there the auction took off for three frenetic hours. Among the highlights:
Lot 9, Joseph Phelps Vineyards: Dinner for 12 at Joseph Phelps Vineyards, 45 bottles of wine, and a 14-day cruise for two couples. Winning bid: $240,000.
Lot 11, Opus One: Dinner, entertainment, and accommodation at the Palace of Versailles; three days of experiences in Paris, and dinner at Opus One, plus four Imperials (six-litre bottles) of Opus One wine. Winning bid: $700,000. A matching bid was accepted, so this lot raised $1.4 million.
Lot 20, Napa Valley Vintners and Lexus: 18 bottles of Napa Valley wine and an experience at the 2019 U.S. Golf Open at Pebble Beach. Winning bid: $1 million.
Lot 21, Alejandro Bulgheroni Estate: A six-day vacation on St. Barth's and a collection of wines. Winning bid: $350,000.
At the end of the auction, wineries and individuals donated more than $2 million to Napa Valley Vintners' Fund-the-Future.
As for the e-auction, the top bids included $20,200 for Shafer Vineyards wines, $20,000 for wines from Mayacama Vineyards, and $15,050 for wines donated by Aubert Wines.
These are impressive sums and they demonstrate the commitment that the wineries of Napa Valley have for the well-being of their community. But as central as fund-raising is to Auction Napa Valley, the event is also about building relationships. Guests and producers mingled and met, and friendships were forged. There's a real meeting of means and end at Napa Auction, with a sense of community at the core of both.
For information on Auction Napa Valley, visit auctionnapavalley.org.
Photos by Alexander Rubin for Napa Valley Vintners.
_________
Never miss a story. Sign up for NUVO's weekly newsletter, here.