Sunset Summit Residence by Cushing Terrell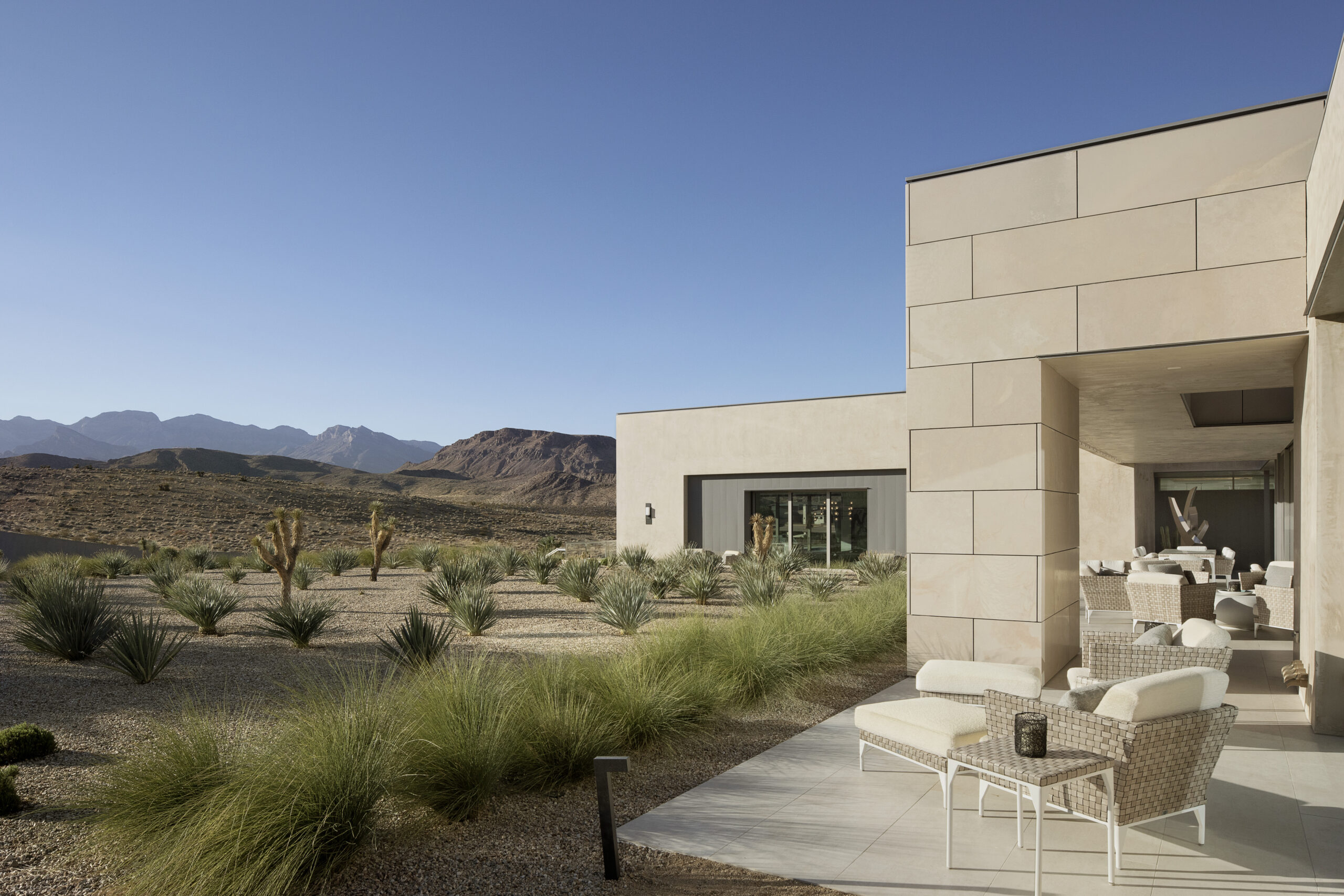 Set in the Las Vegas foothills, Sunset Summit Residence marries the ambiance of a calm desert oasis with lavish Vegas entertainment capabilities. This opulent residence designed by Cushing Terrell features an impressive primary home measuring a whopping 14,500 square feet, an accompanying 3,500-square-foot guest house, a 1,400-square-foot pool casita, and a spectacular 2,700-square-foot garage.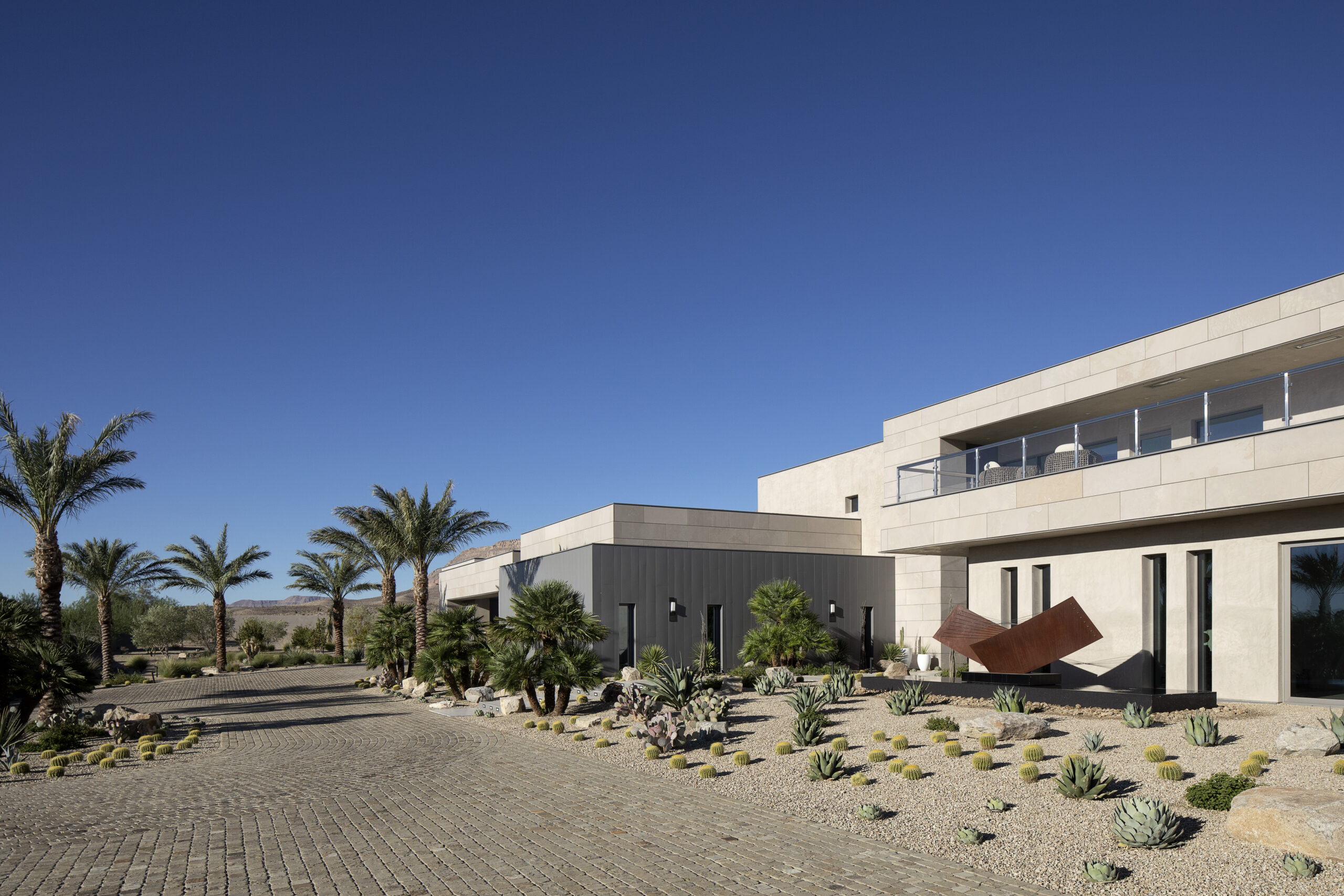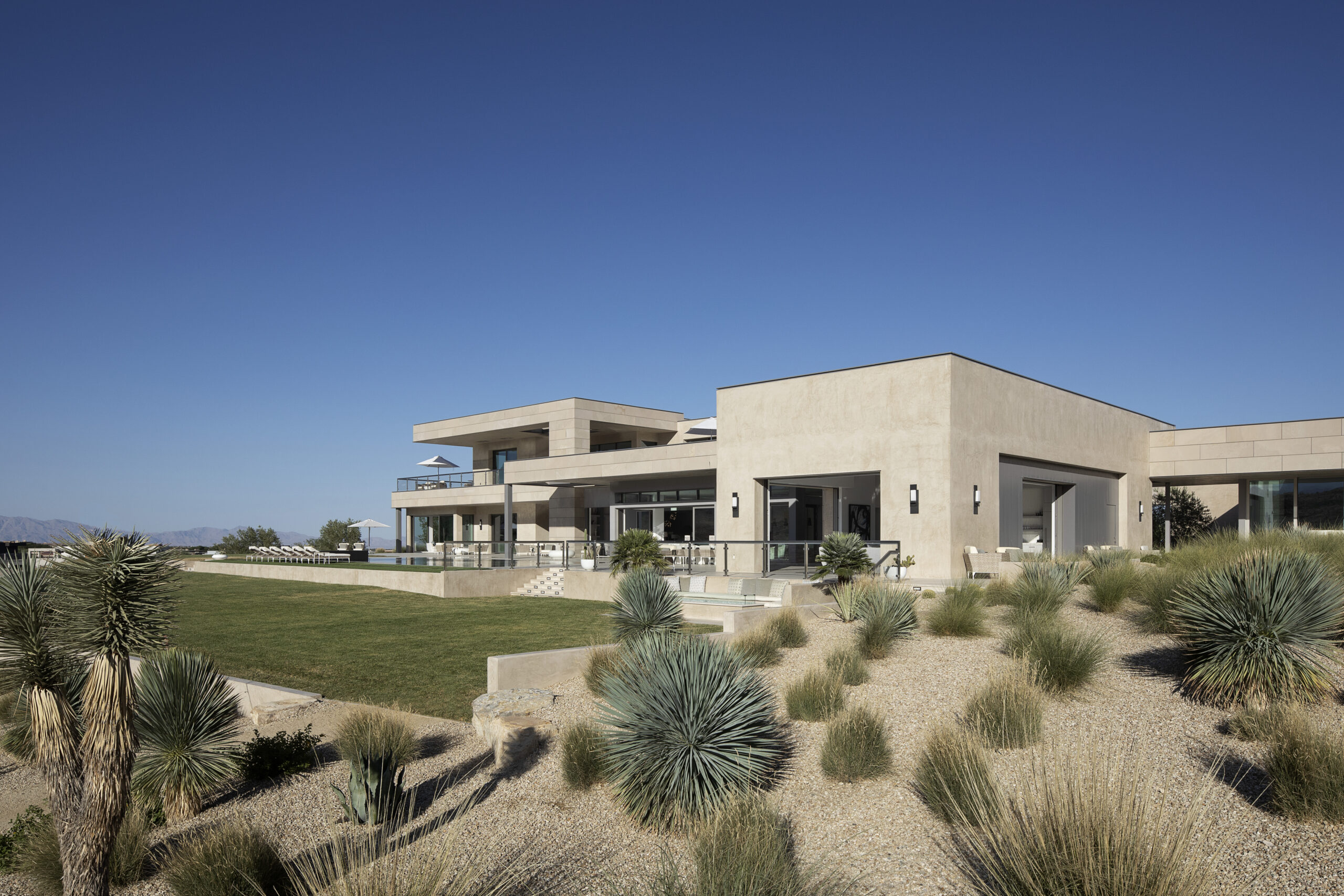 The gated property, part of an exclusive residential resort community called the Summit Club, spans five acres and features panoramic views of the landscape. Remarkable vistas of Red Rock Canyon, Calico Hills, and the Spring Mountains are perhaps the home's most notable characteristics and, because it's next to a national conservation area, they will always be protected.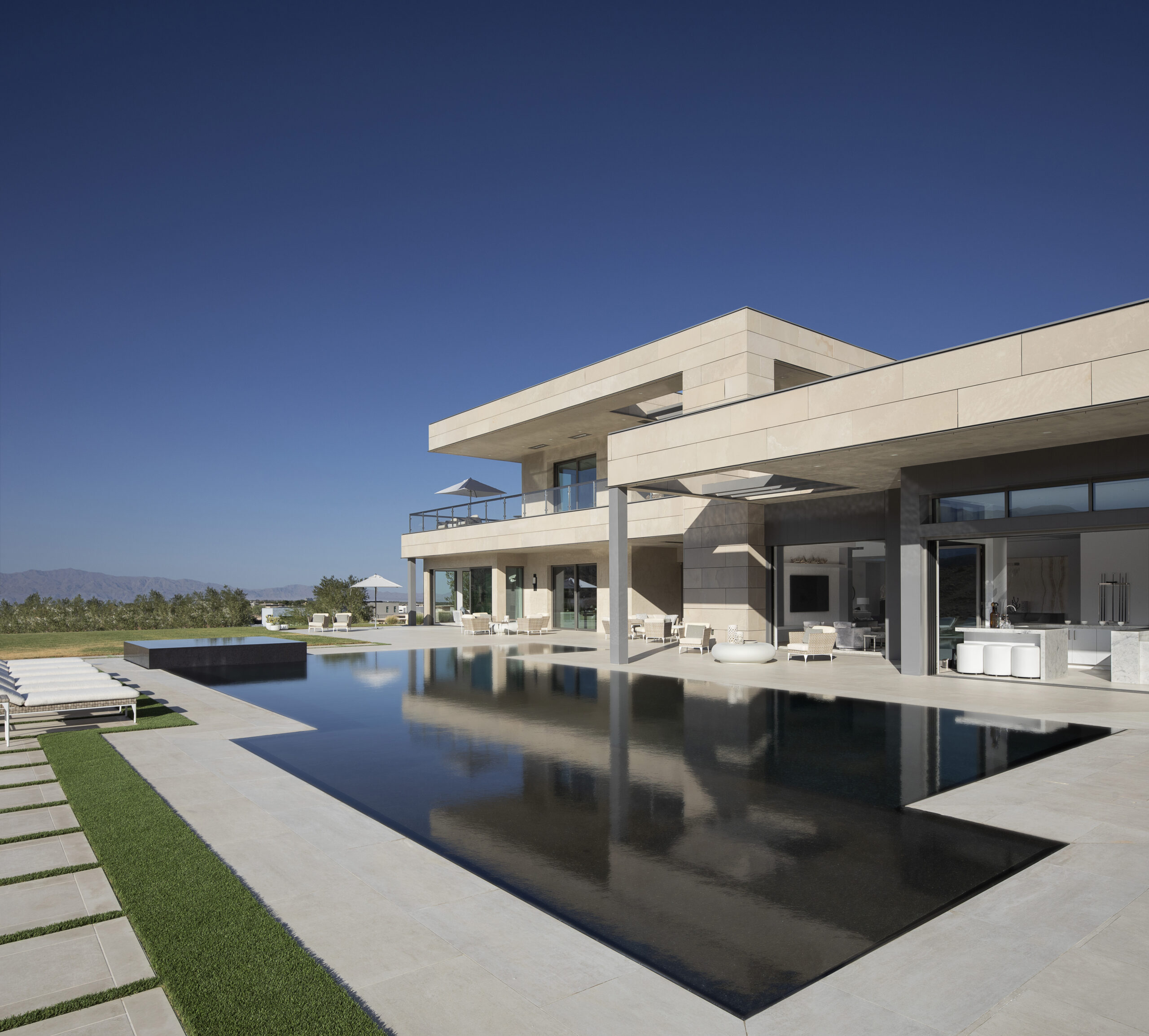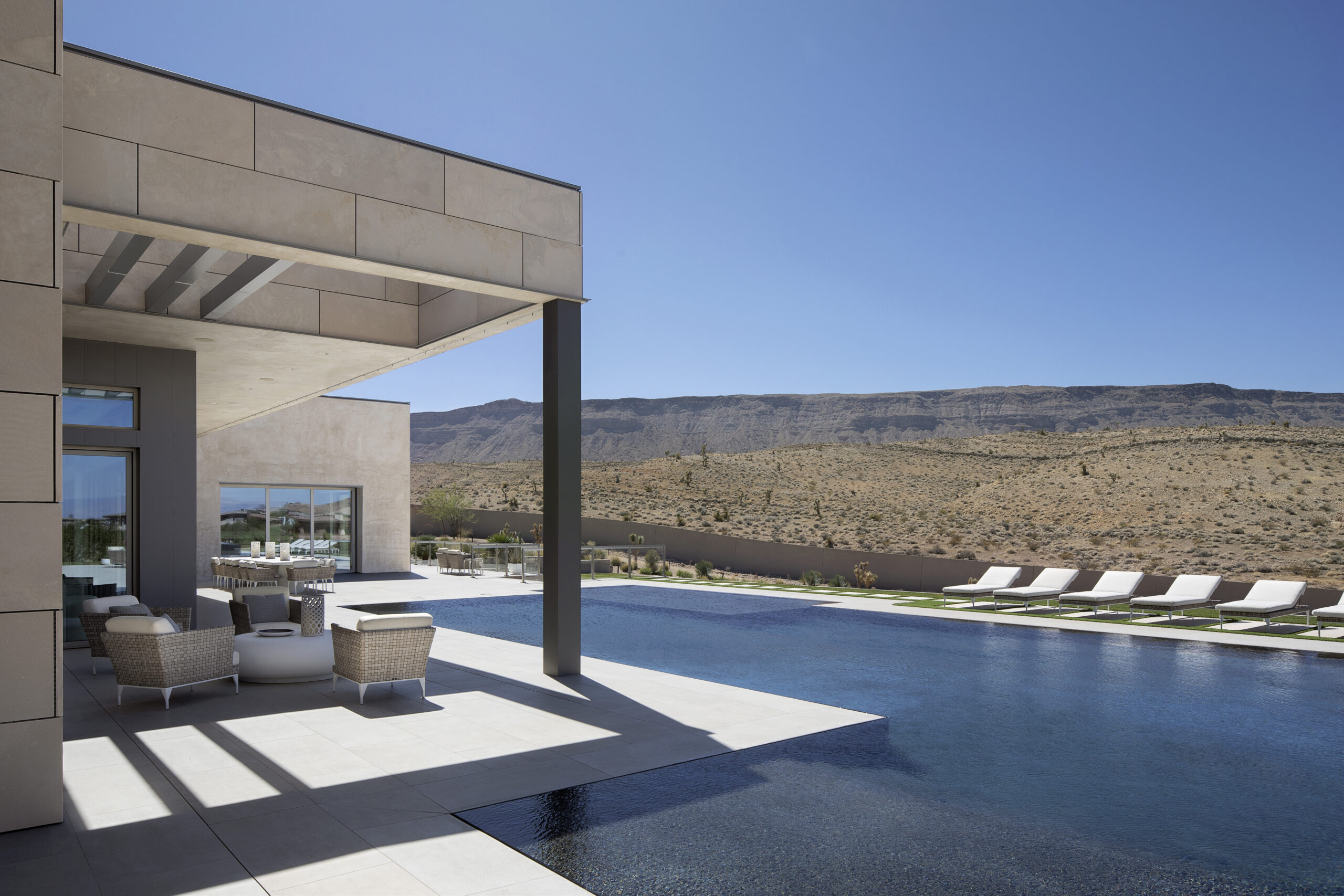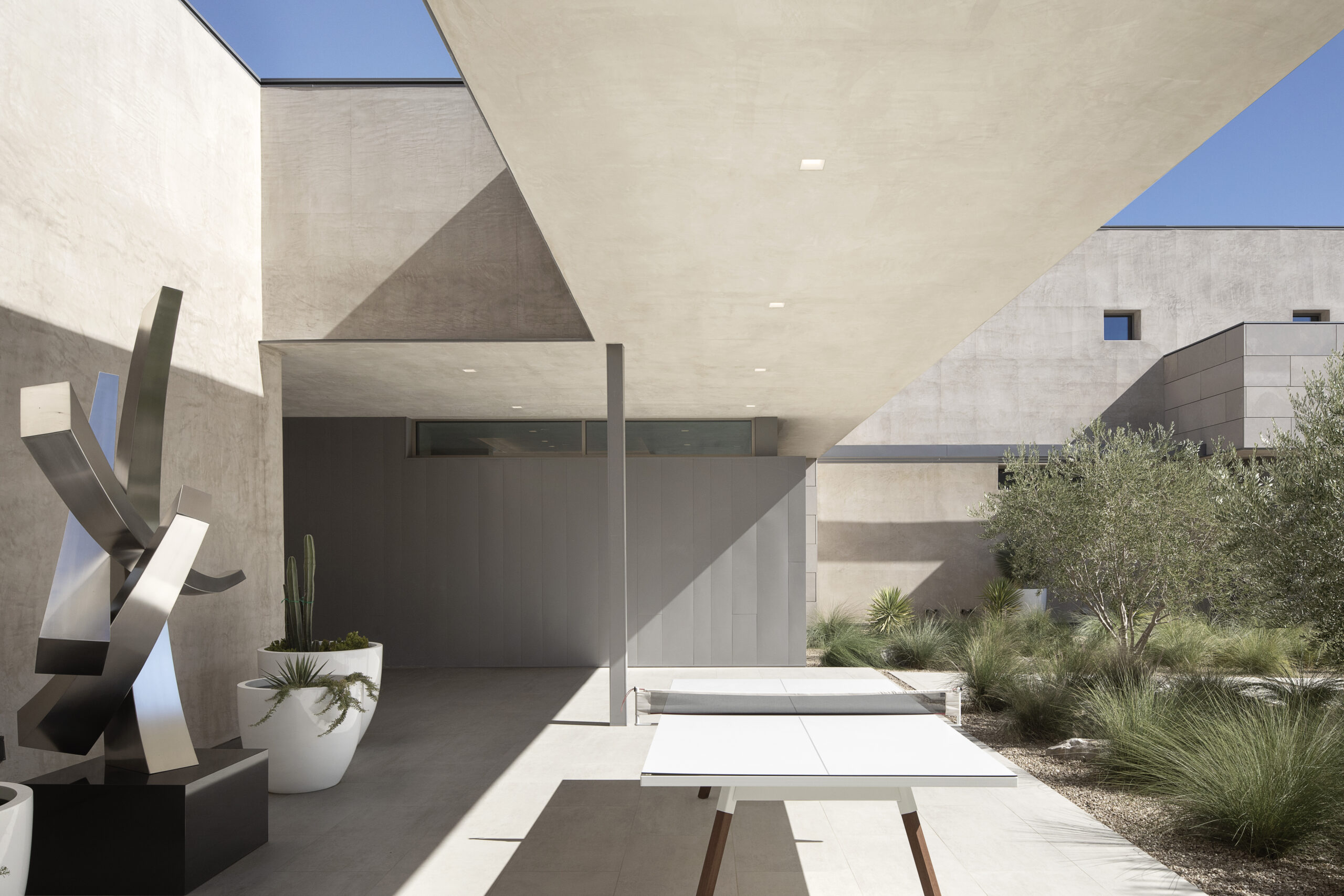 Even though the residence is located in the entertainment capital of the world, the clients wanted to create a tranquil spa-like retreat. They wished to have a contemporary space that didn't feel cold, which can be a challenge when designing a modern home of this size. Principals Terri Eccles and Wendy Helms of Talbert Helms and Eccles Interior Design created a warm and welcoming space, incorporating design idiosyncrasies that evoke California summers and the Rocky Mountain West. The clients also wanted to host large family gatherings while also having an impressive space for entertaining friends. It's the best of both worlds: reflective of its environment yet remarkably singular.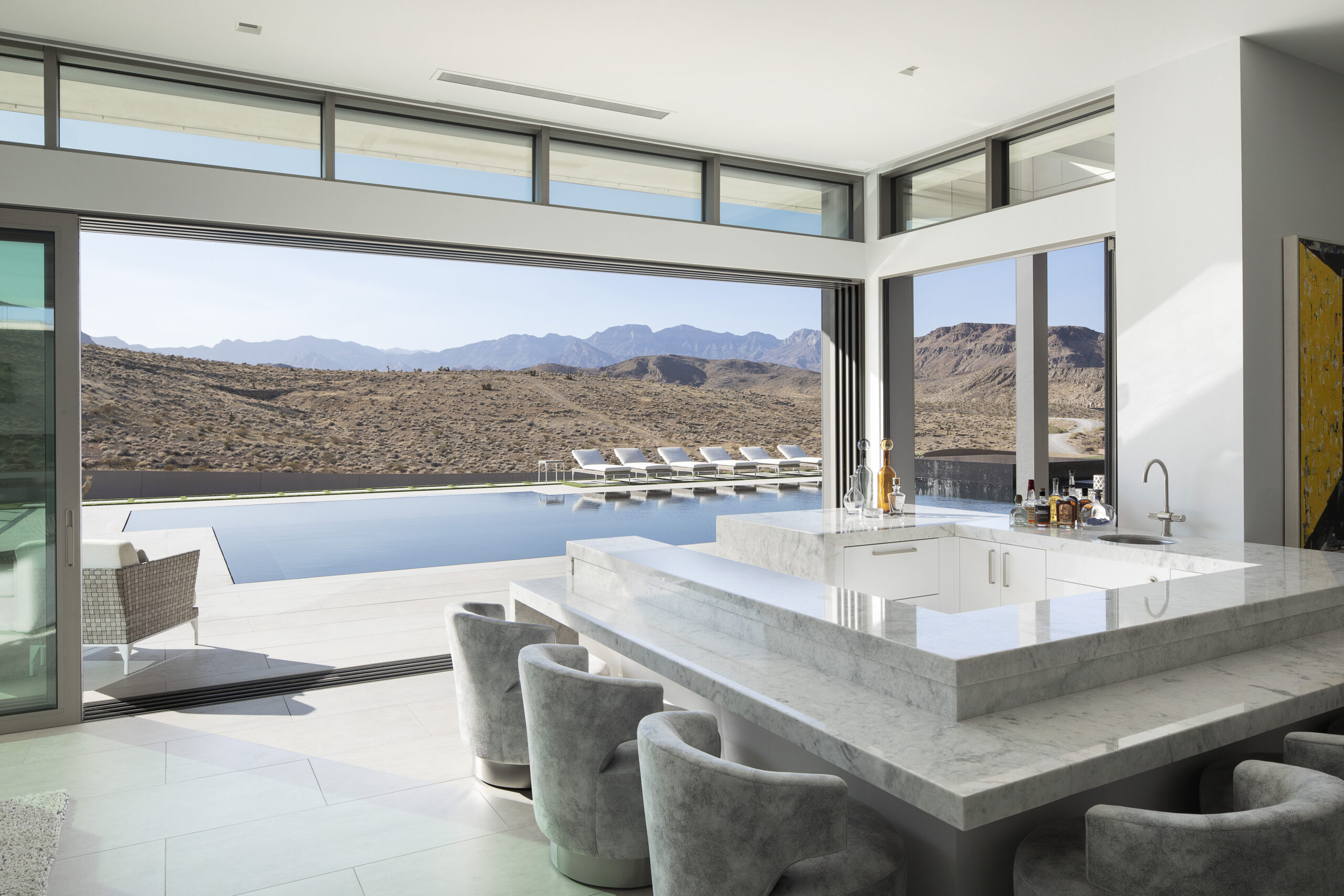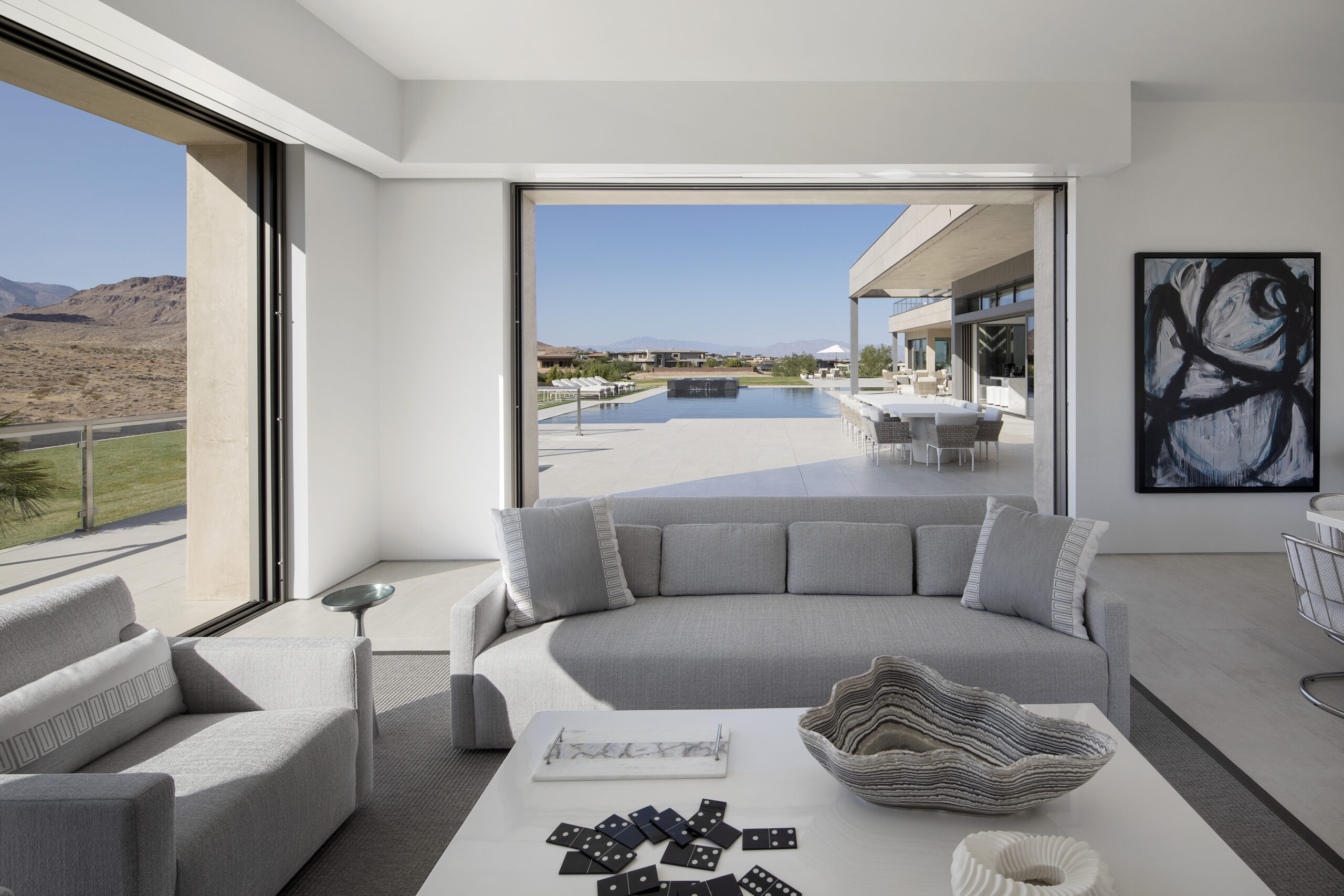 The main house features two bedrooms, two full bathrooms, and four half-bathrooms, while the guest house has three bedrooms, three full bathrooms, and one half-bathroom. A floating marble staircase guides the eye up toward a crystal chandelier, adding an additional element of glamour to the foyer with its sculptural Steinway grand piano.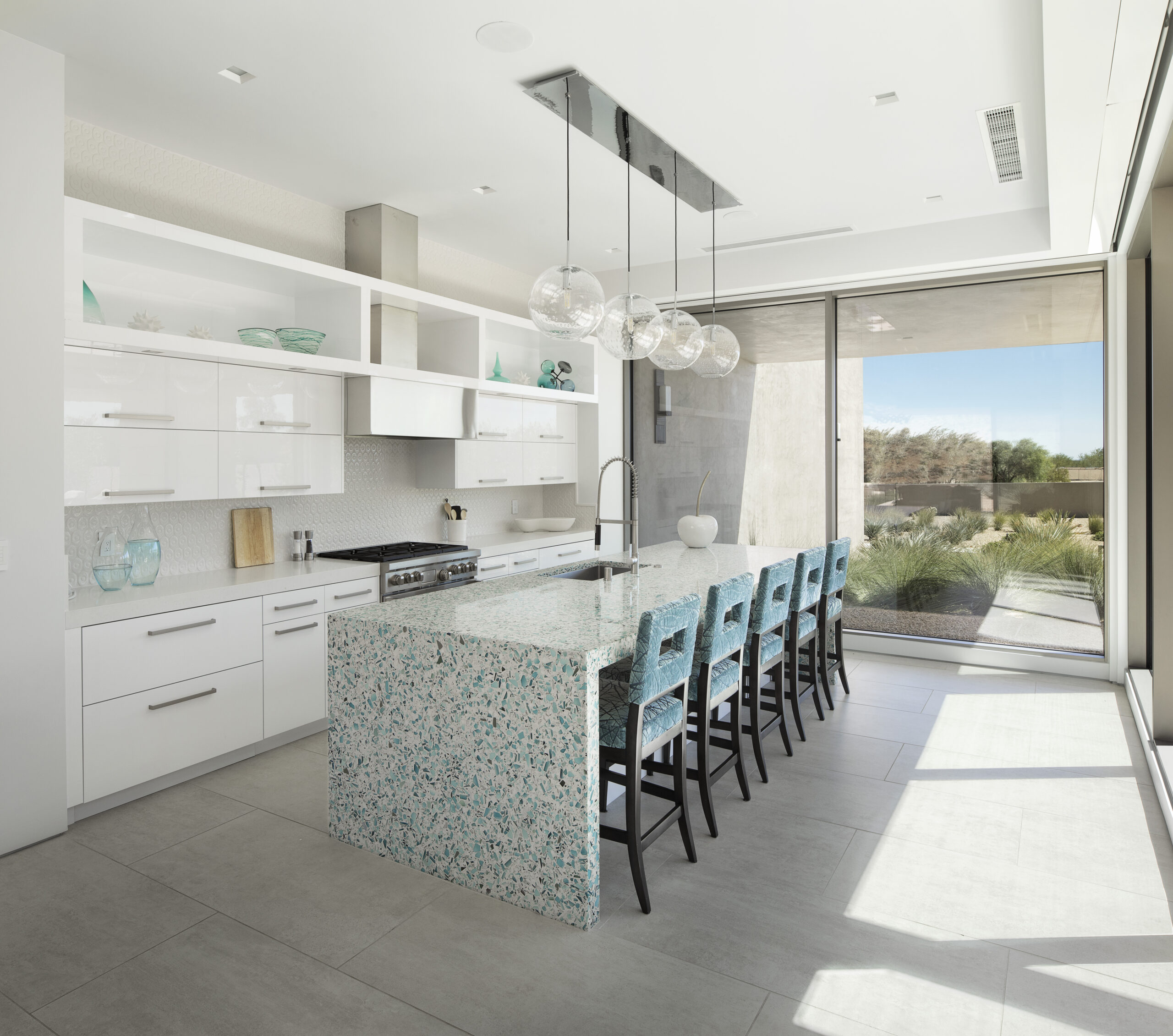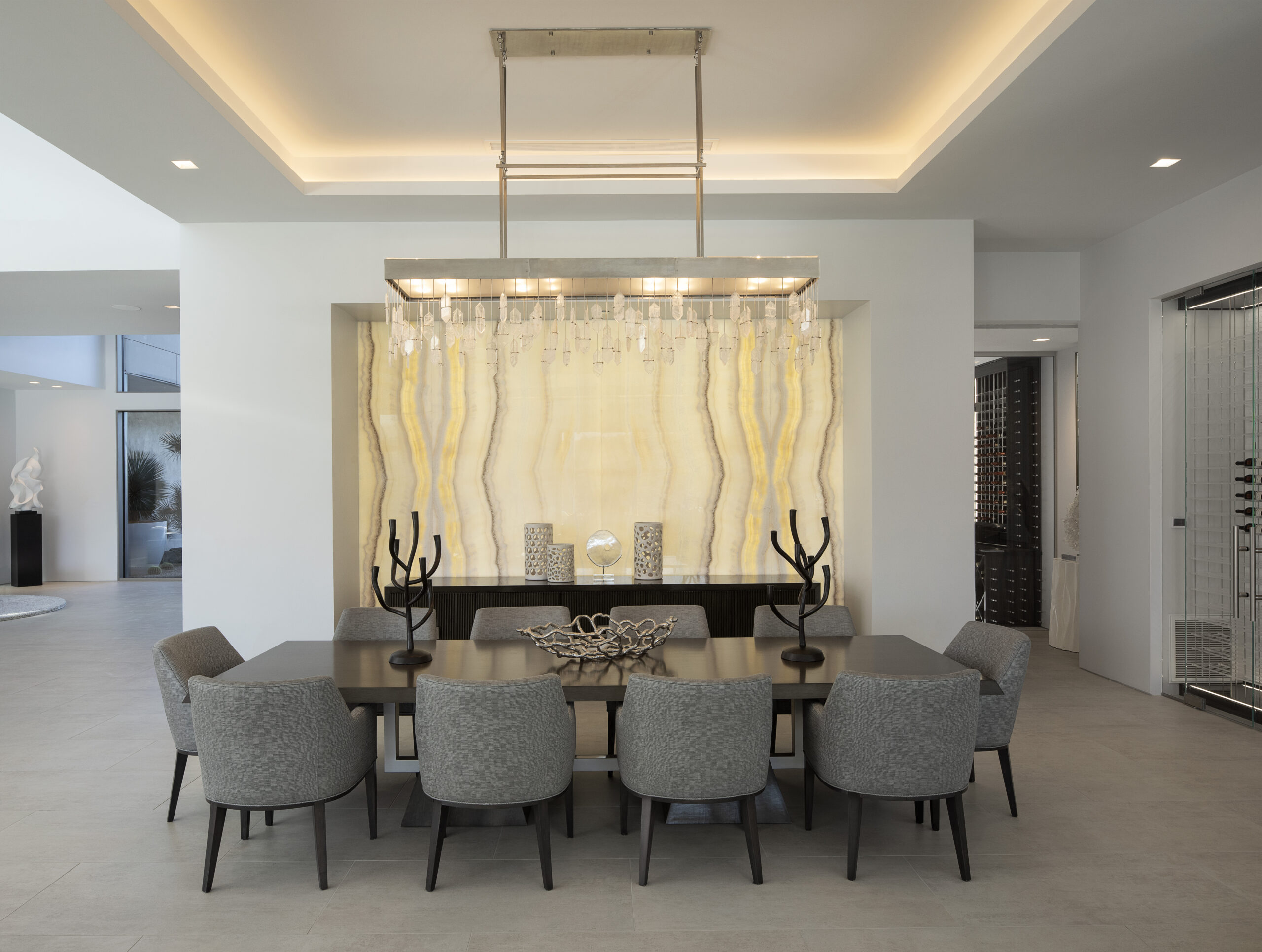 They say the kitchen is the heart of the home, and in this one, the chef's kitchen provides ample opportunities to create memorable culinary experiences, with three ovens and two islands, one made from bluestone to match the backsplash. The home is airy, with natural ventilation from floor-to-ceiling windows that blur the line between indoors and out. Just outside the main level, an infinity-edge pool with an adjoining fireplace invites occupants to kick back and relax.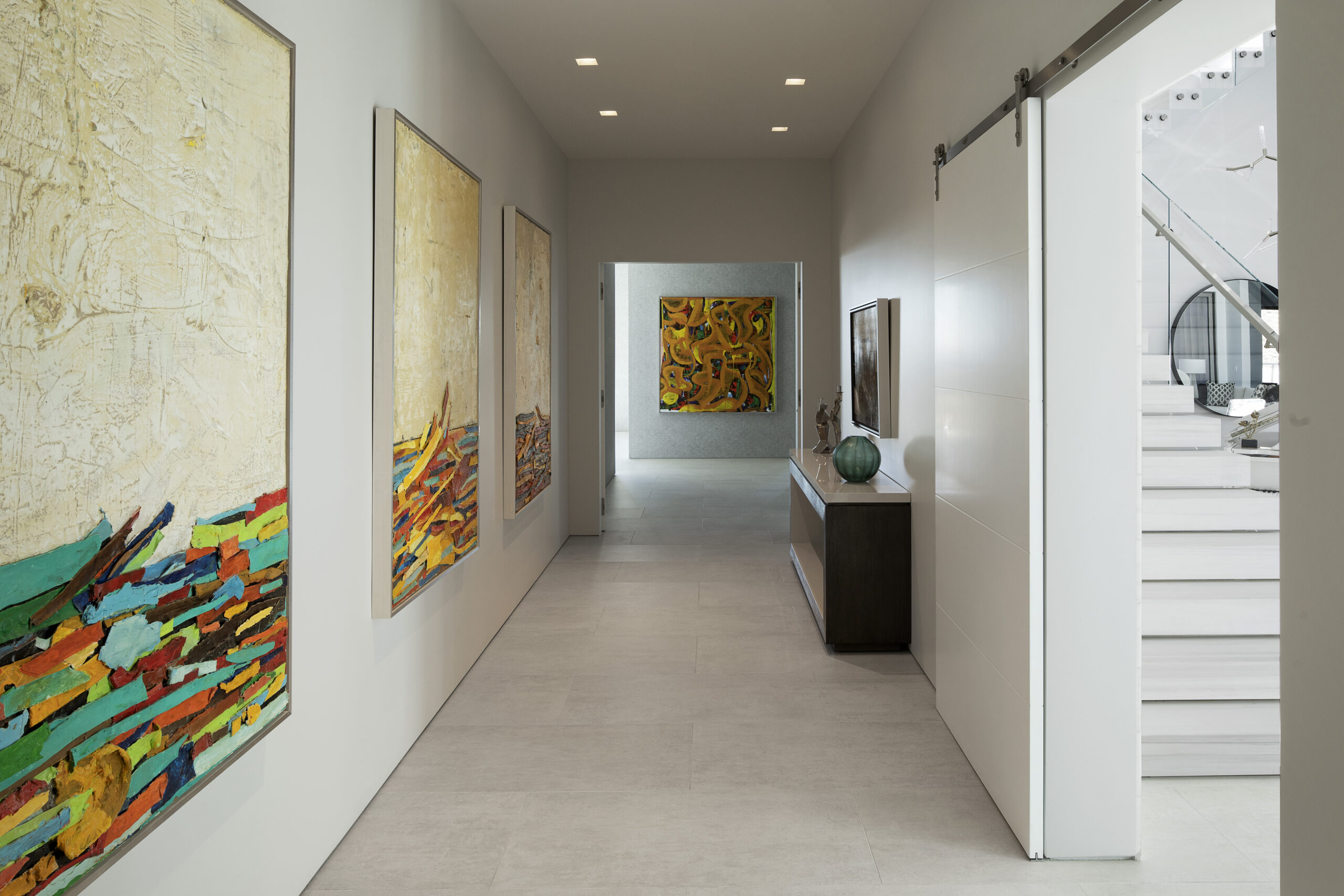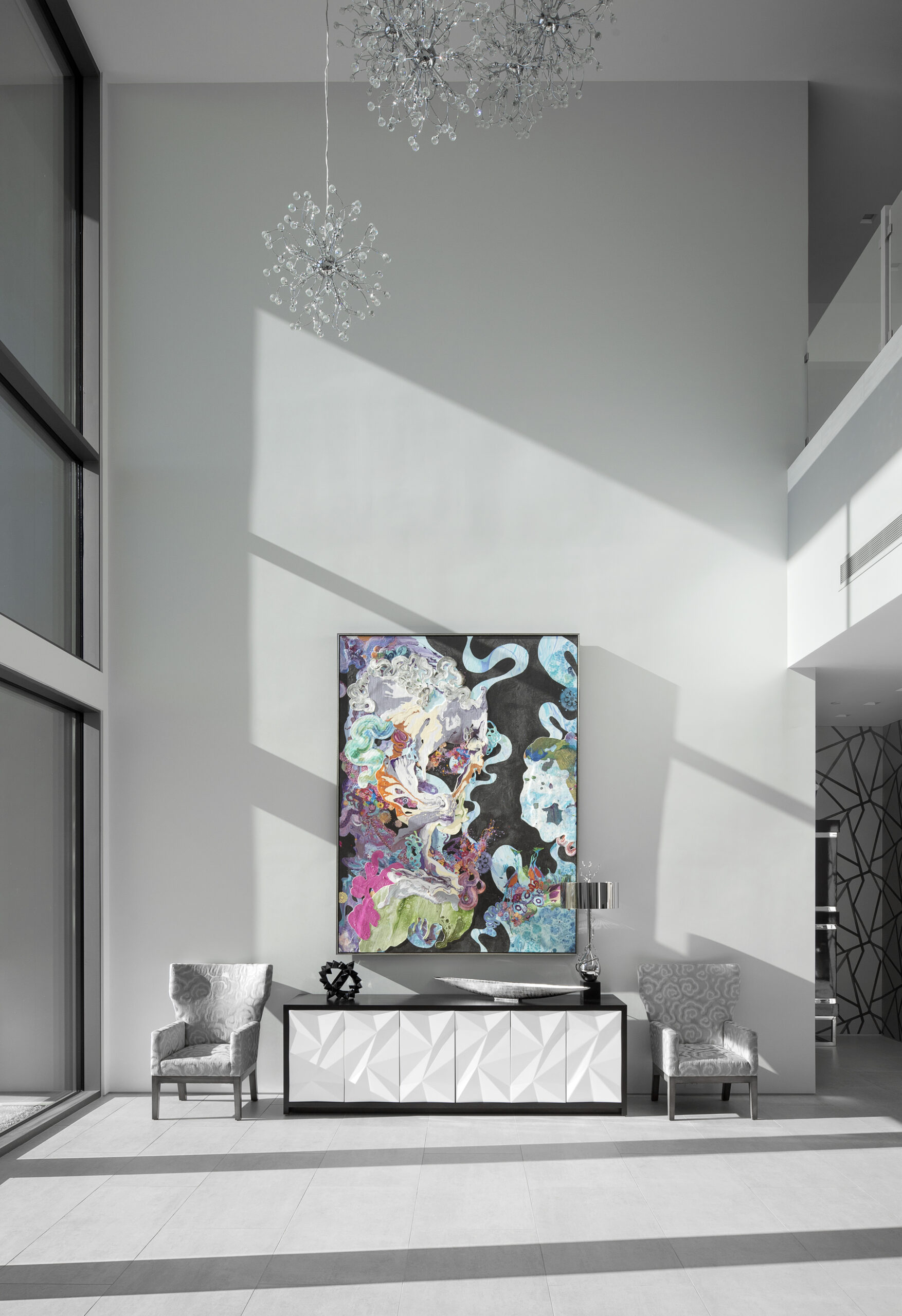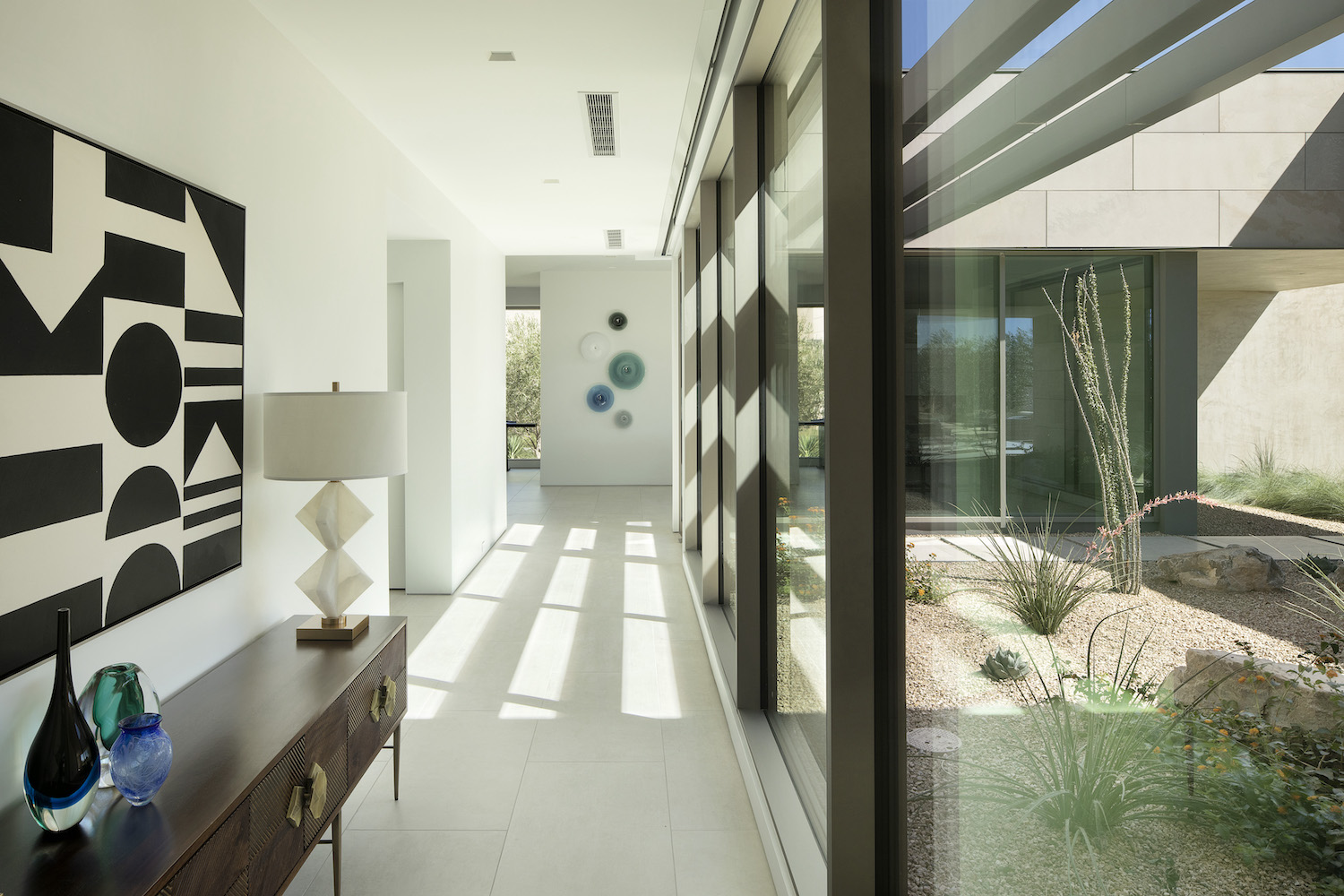 Pops of colour throughout the home include displays such as artist Kimber Berry's mixed media work My inner hamster is a maniac in the foyer. In the temperature-and humidity-controlled wine room, the custom graphic floor made from tempered glass is lit from below.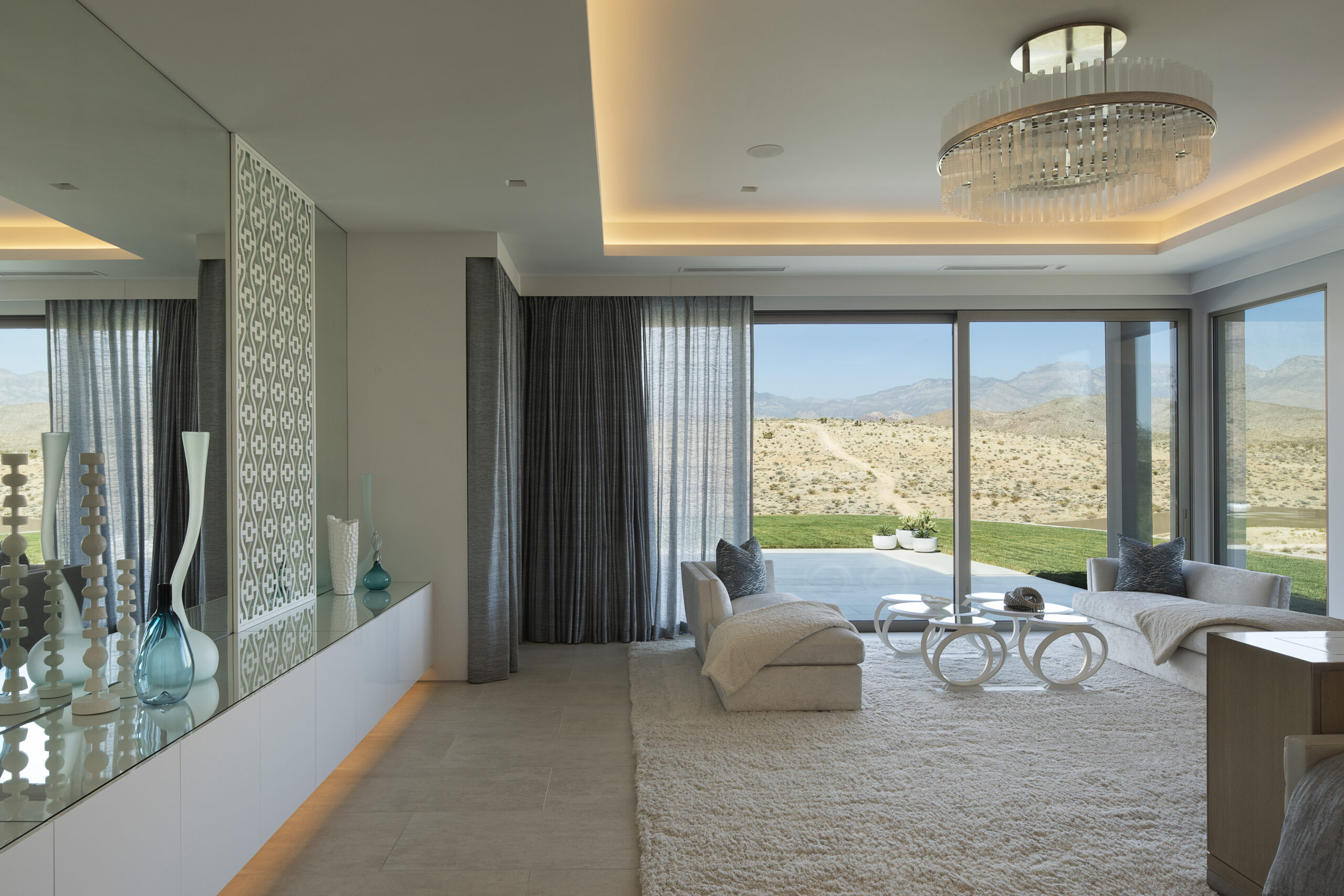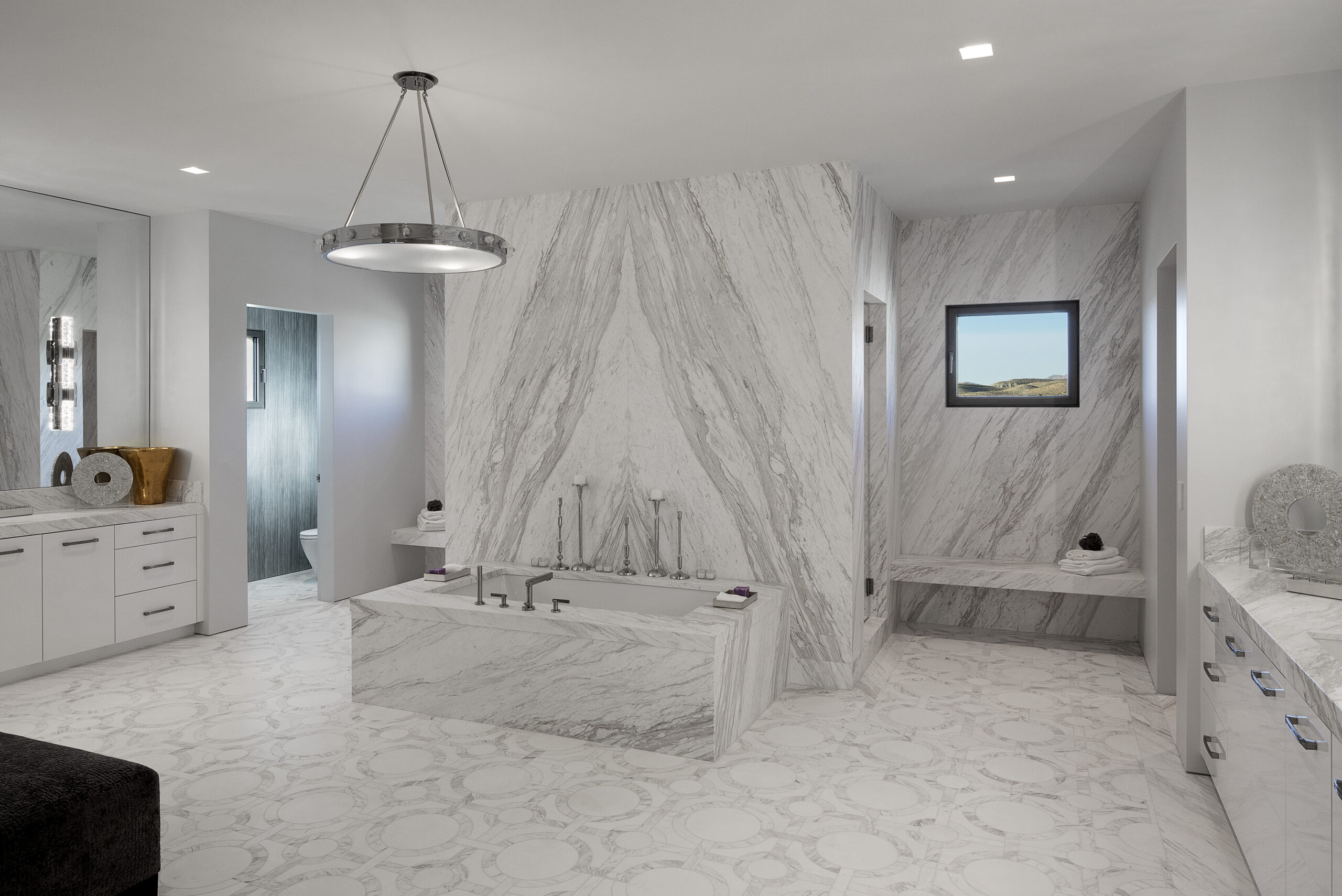 The exterior of the home is textural—stone cladding, smooth grey stucco, charcoal-grey metal windows, acid-washed concrete, and tumbled stone pavers add to the multidimensional nature of the residence.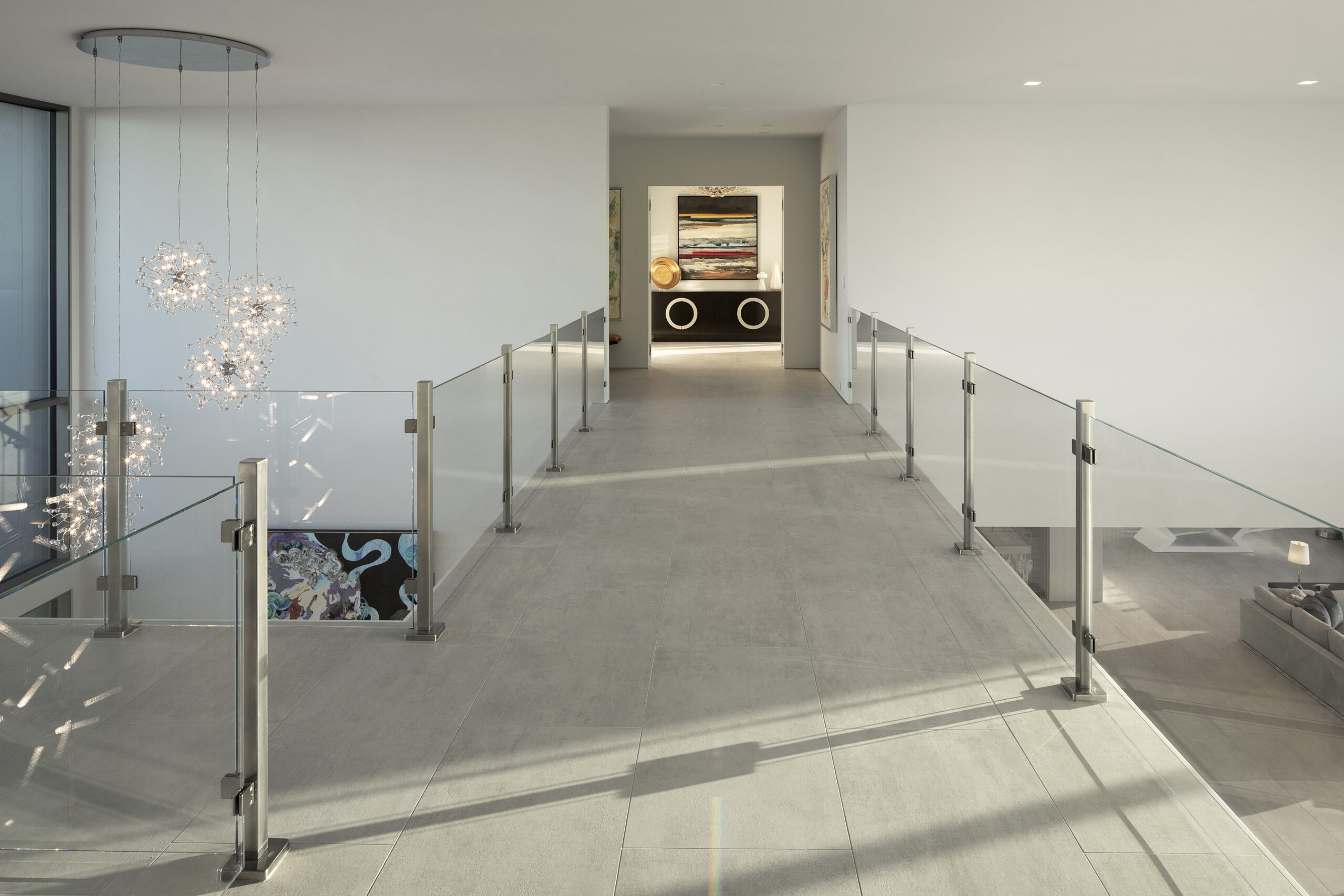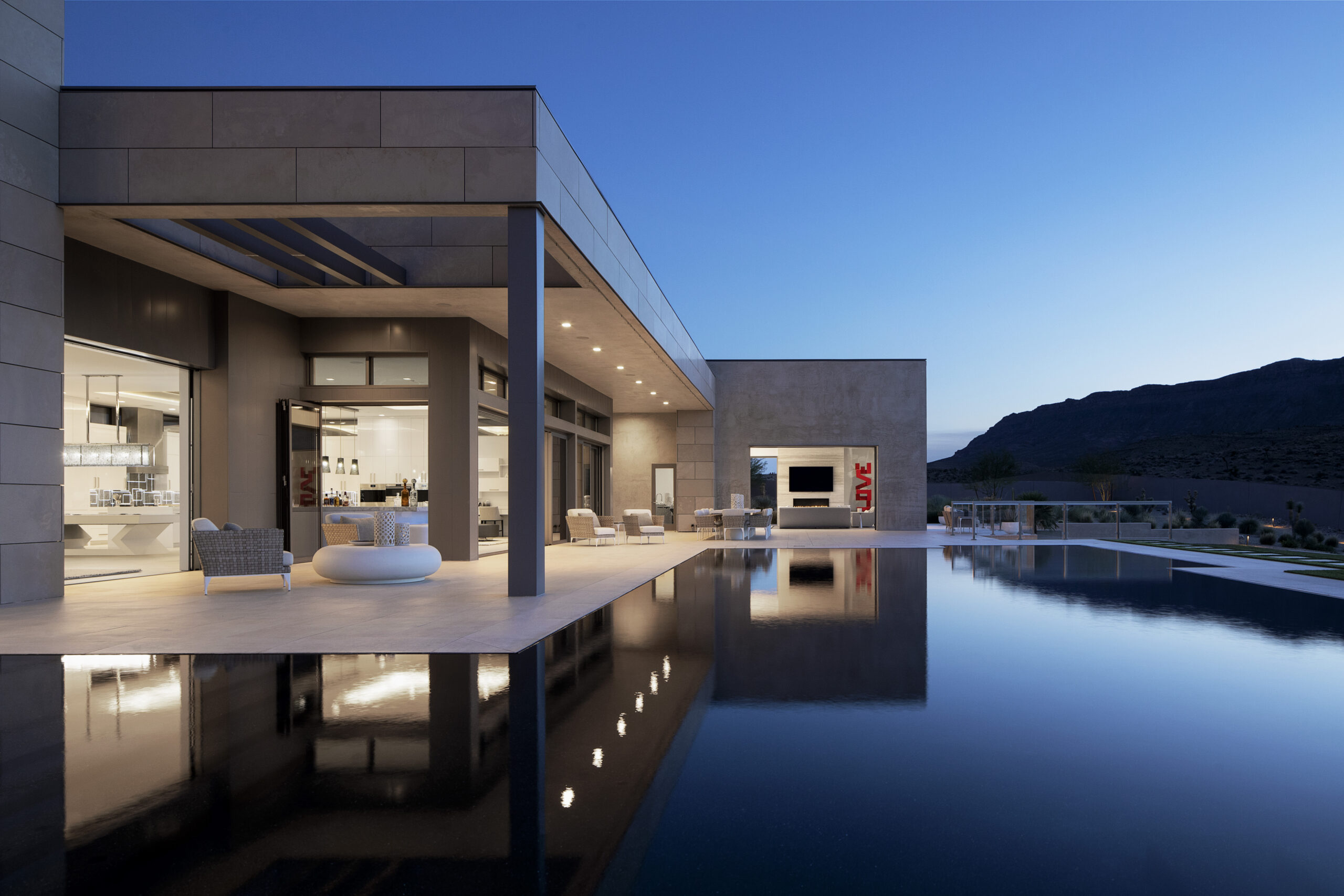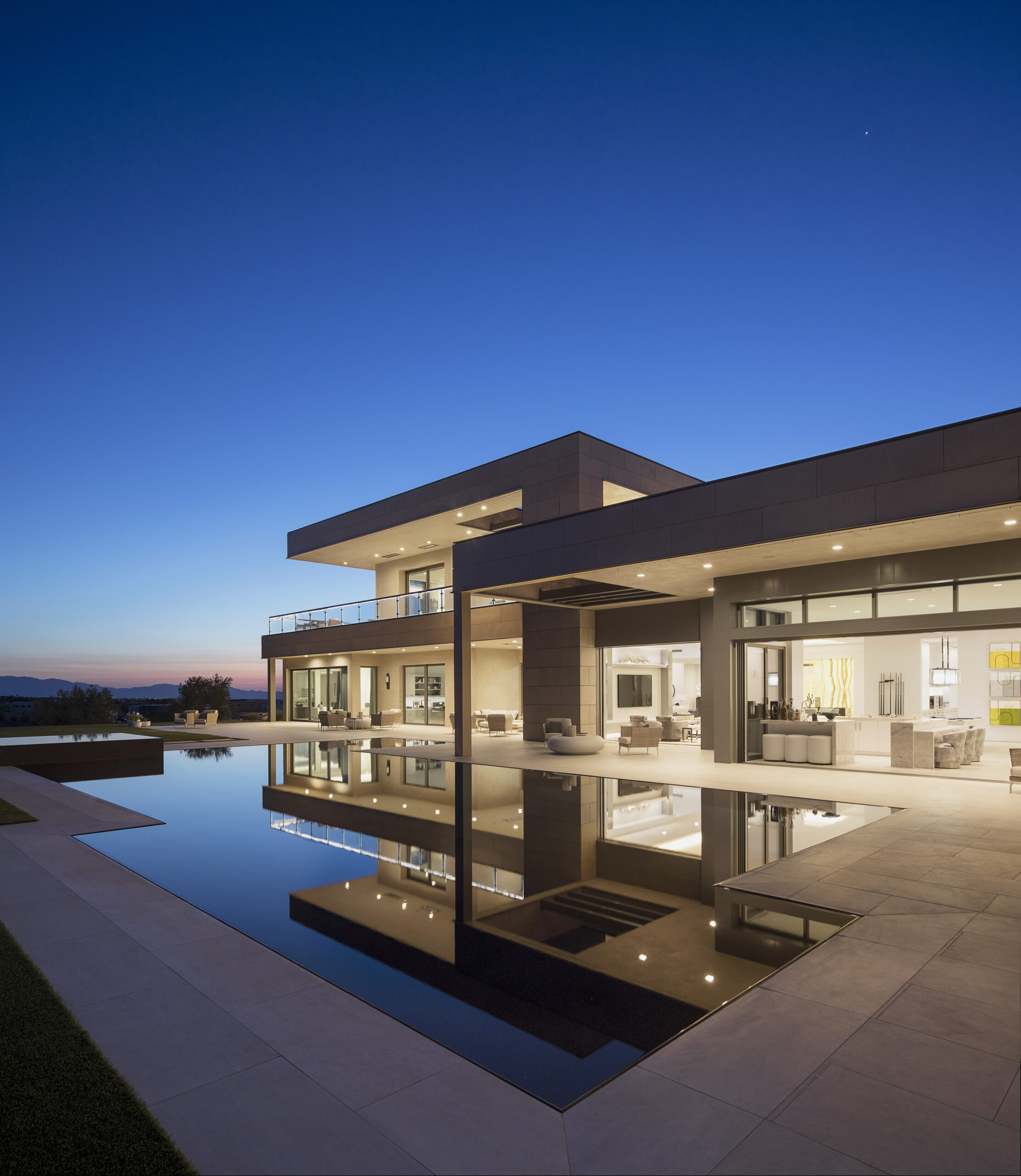 The home's grandeur is magnified by its surroundings. A perfect locale for this type of build, the astonishing mountain and desert landscapes complement the residence's size. It's a design oasis for both relaxing and partying.
Photography Jeremy Bittermann