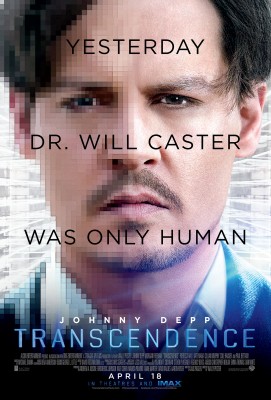 NUVO's spring cover star Rebecca Hall features alongside Johnny Depp in this season's must-see science fiction thriller, Transcendence.
The film marks the feature film directorial debut of Oscar-winning cinematographer Wally Pfister (Inception, the Dark Knight movies) and will see Rebecca Hall as Evelyn, the wife and fellow researcher of Dr. Will Caster (Johnny Depp), the foremost researcher in the field of artificial intelligence, working to create a sentient machine that combines the collective intelligence of everything ever known with the full range of human emotions.
In partnership with Warner Bros. Pictures Canada, NUVO is giving away five double-passes to each of the Toronto, Vancouver, and Calgary advance screenings next Wednesday, April 16.
Advance screening details:
Toronto: Scotiabank Toronto, 7:00 p.m.
Vancouver: Scotiabank Vancouver, 7:00 p.m.
Calgary: Scotiabank Chinook Theatre, 7:00 p.m.
Contest begins Monday, April 7 and ends at midnight EST on Monday, April 14.
Enter to Win Tickets to the Transcendence Advance Screening