Turkish Heritage Travel
Aydinli Mahallesi, Yavuz Sokak No:1
50180 Goreme, Nevsehir
Turkey
+90 384 271 2687
[email protected]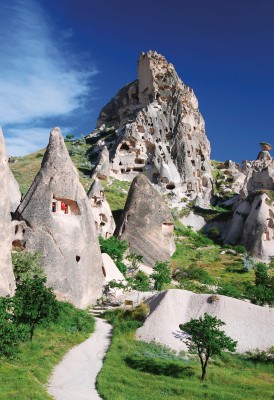 FROM THE ARCHIVE:There's a reason why St. Basil the Great, his younger brother St. Gregory of Nyssa, and St. Gregory of Nazianzus settled in Cappadocia, carved from living rock, in the fourth century. The special tufa stone of the moonlike lava valleys in this region of Turkey is soft and easy to carve, but hardens when it comes into contact with air.